After a series of achievements of Japanese and Korean majored students, on April 20, the list of awards of the Faculty of Languages and International Culture at the academic playground is extended by the 2nd and 3rd prizes at the contest "Korea in Me".

The contest was organized by the Vietnam-Korea Institute of Technology (VKIT), Ho Chi Minh City University of Technology (HUTECH). In the first season of this playground, contestants had to solve questions related to Korean-Vietnamese culture, history, cinema, music, and diplomatic relations, with 2 rounds: multiple choice test and talent round.
UEF's lineup includes students majoring in Korean, Japanese, and English.
Overcoming many opponents in the first round, 6 UEFers dividing into 2 teams excellently entered the second round, competing with the remaining 6 teams.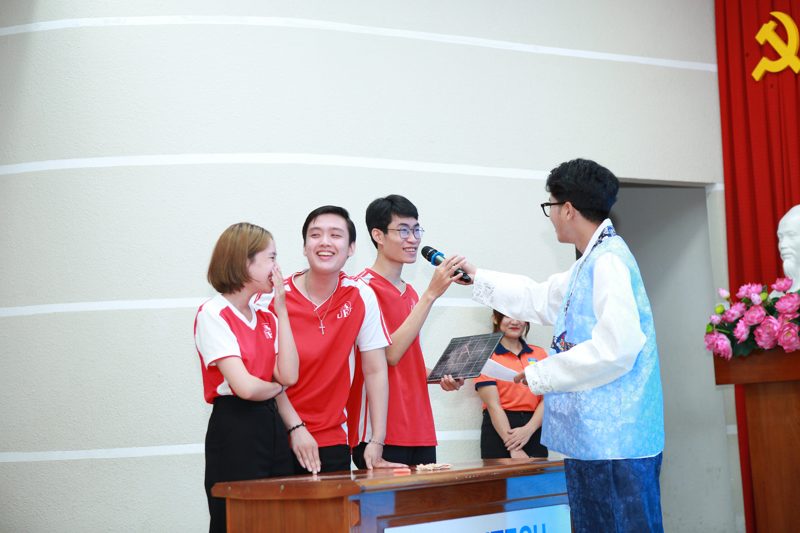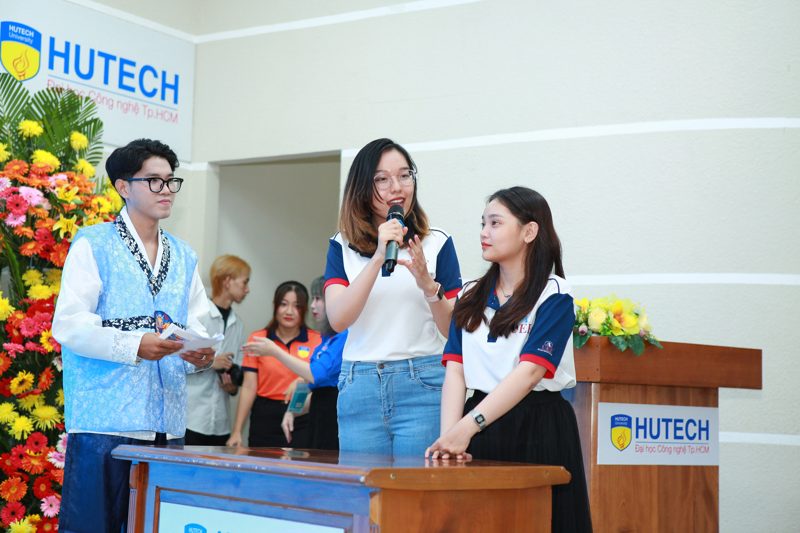 2 UEF teams confidently show their debating skills and rich knowledge
In the spirit of learning, UEFers had dynamic and confident performances. The talent round of the two teams was to present on the Arirang Korean Folk and the Kut Ceremony of Korea, and UEFers received almost absolute points from the judges.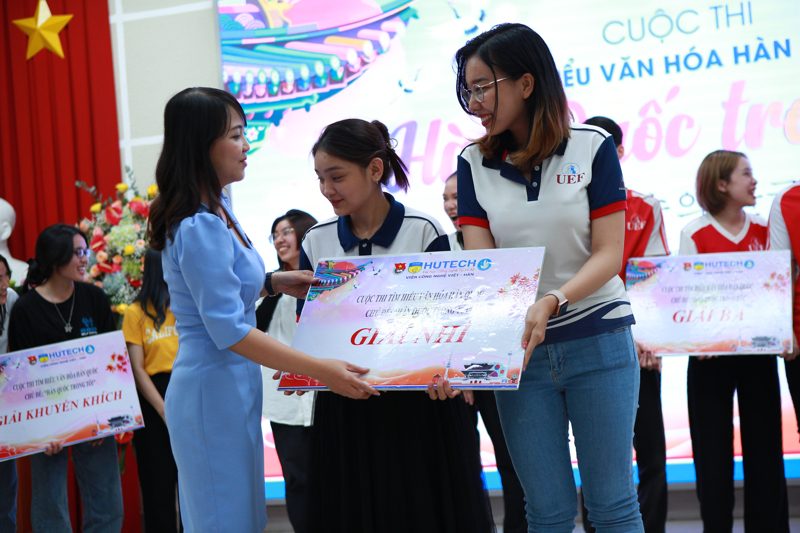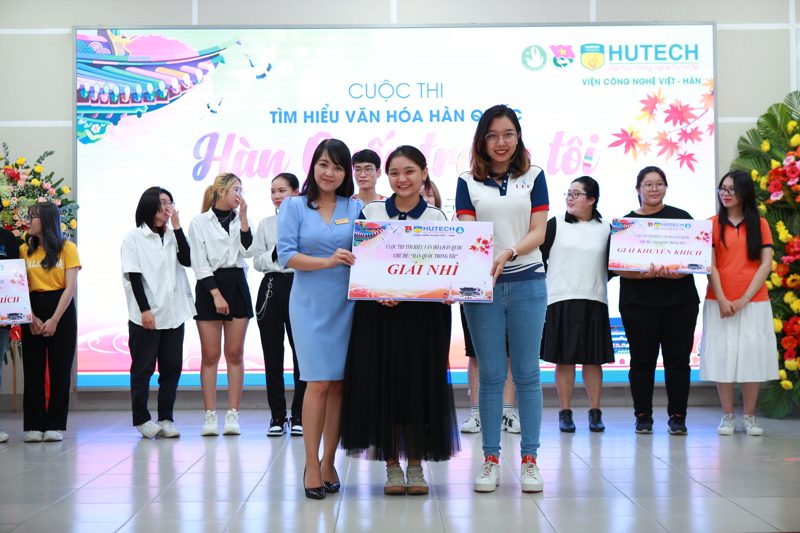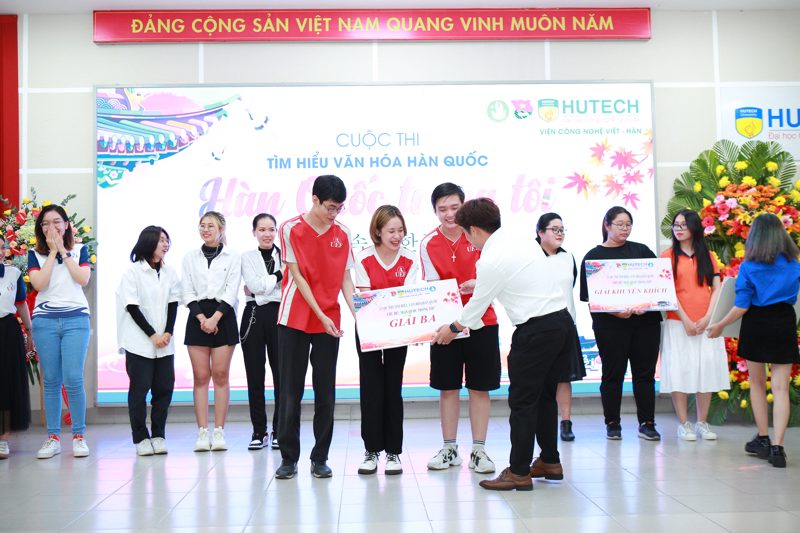 UEFers win 2nd and 3rd prizes
UEF students are familiar with several debates at university, so they got high marks when expressing personal views on current Korean social issues such as: Working for passion or for money? House chores are women's responsibility? Sexism in Korea is taking place seriously? Learning culture first or learning the language first?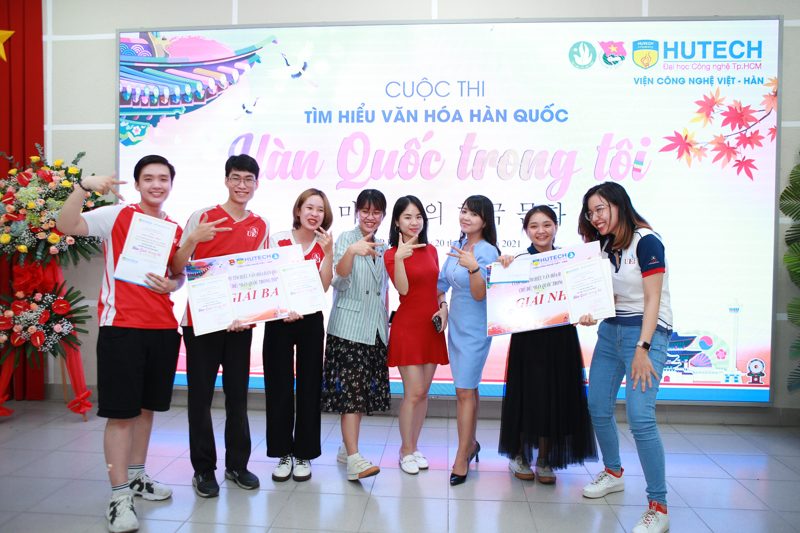 The students of the Faculty of Language and International Culture bring good news to the UEF House

With presentation skills, rich knowledge, and confidence, UEFers conquered the judges, taking the second and third prizes.

Congratulations to talented UEFers. You have had interesting experiences in the new playground. The contest is not only the opportunity for UEFers to compete with fellow students but also contributes to foster a passion for learning knowledge and skills, especially to create motivation to pursue their disciplines.