In the next severals days of the journey "Explore Japan with KIU", UEFers had an experience in writing Japanese calligraphy and learn the country's cultural beauty through its traditional costumes. Our friends also had an opportunity to transform into true Japanese boys and girls in colorful Yukata.
Besides tea ceremony or communication style, the art of Japanese calligraphy is one of the most beautiful cultural features of this country. The art of Japanese calligraphy (or Shodo in Japanese) is a visual art form, using text to express the soul is considered as one of the highlights of the Land of the rising sun's culture.
In this international semester in Japan, after the language class, UEFers were taught the techniques to write Japanese calligraphy and ground the inkstick, created their own unique, elegant lines.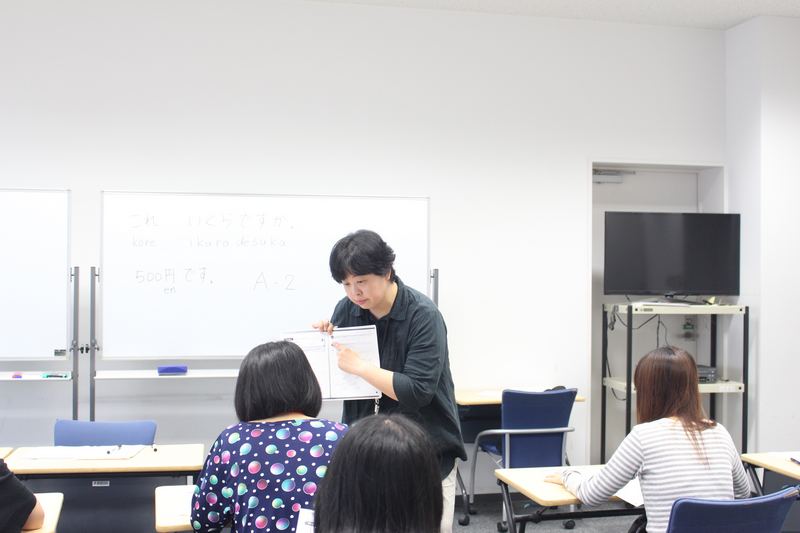 The Japanese calligraphy class with fresh experiences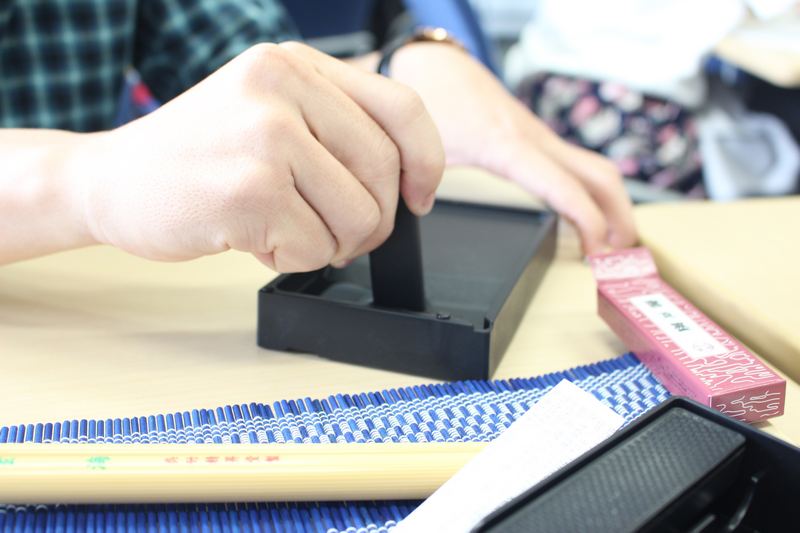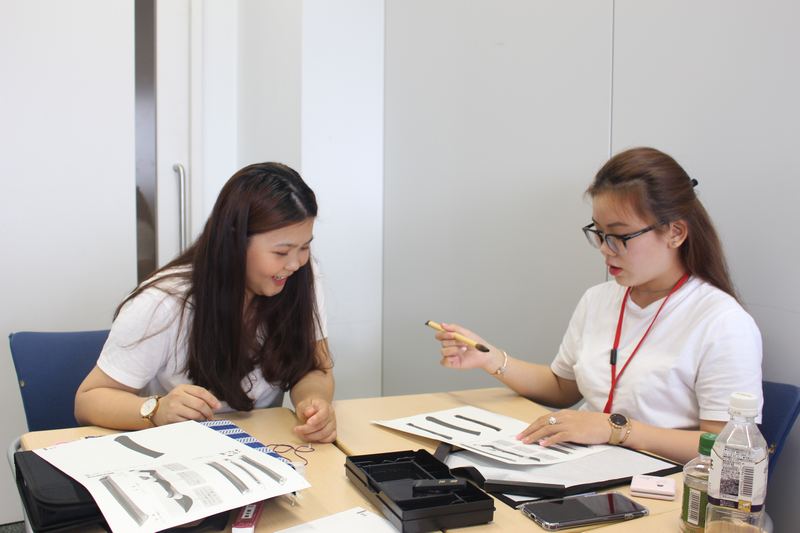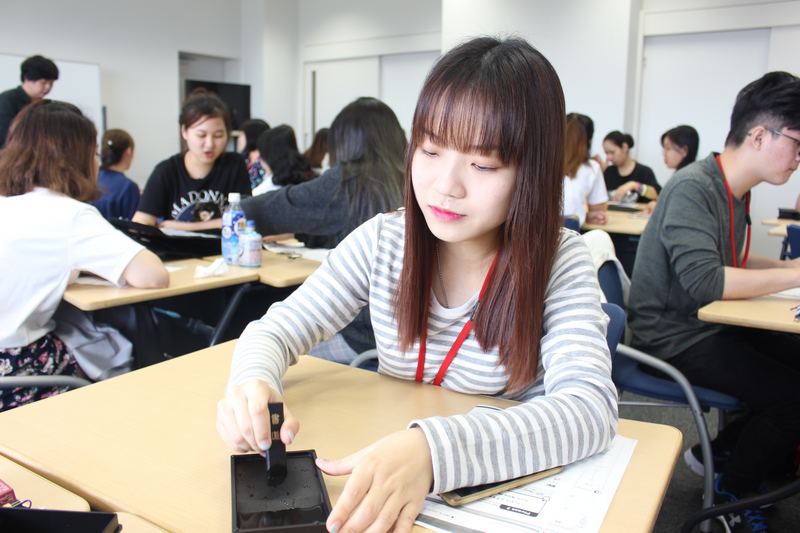 UEFers were grinding the instick themselves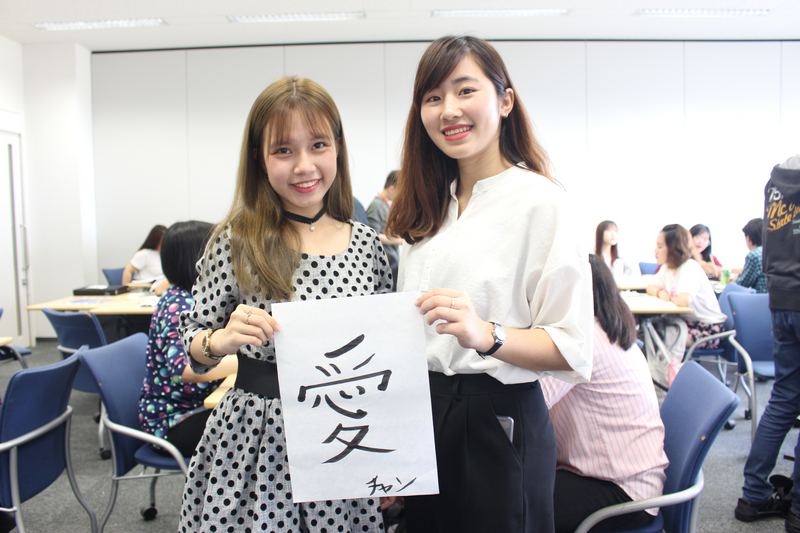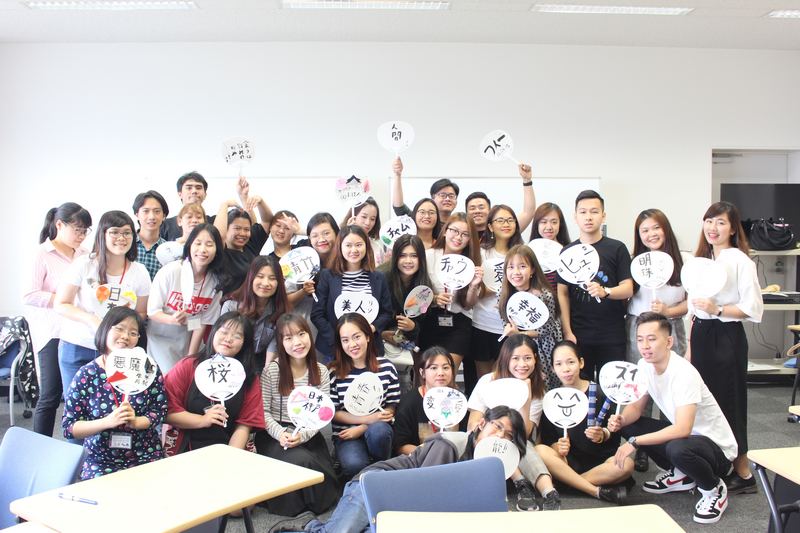 And created their own calligraphy works
Lecturers from Kobe International University also introduced UEFers the traditional costumes of Japan, the deep culture of Japanese values, and showed our friends basic guilds to wear Yukata – a Japanese summer garment.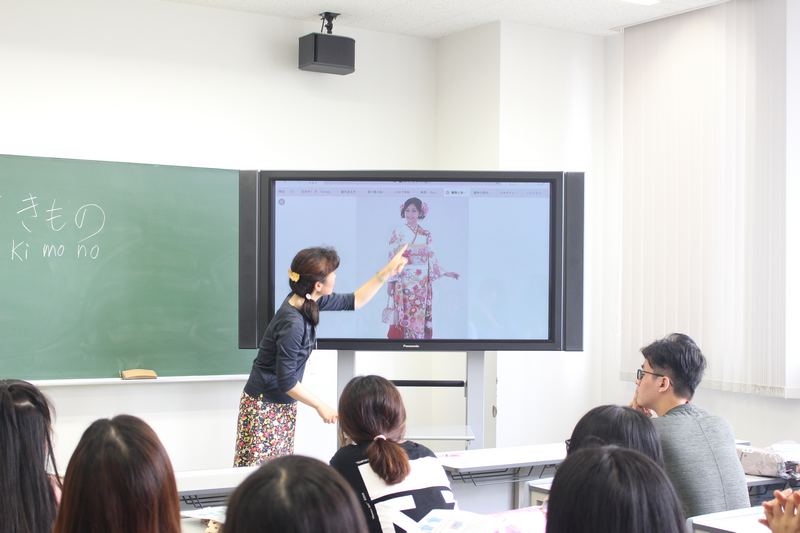 .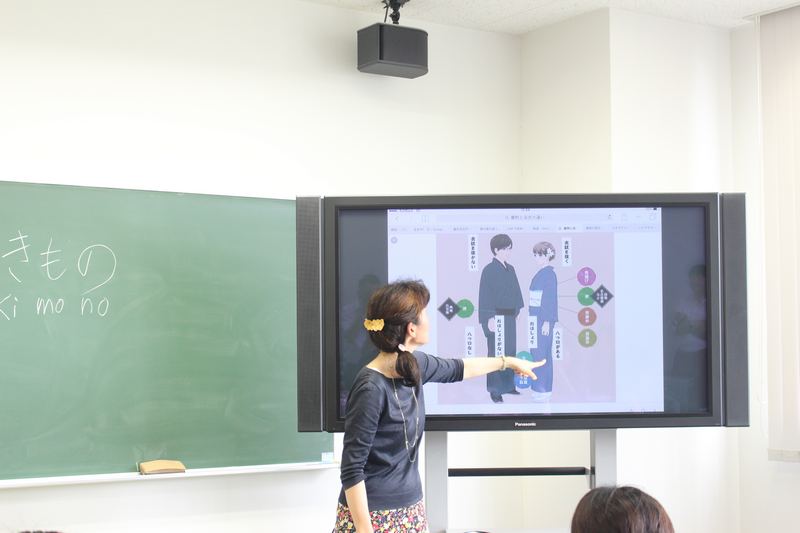 Lecturers of KIU enthusiastically showed Vietnamese students the cultural beauty of traditional Japanese garments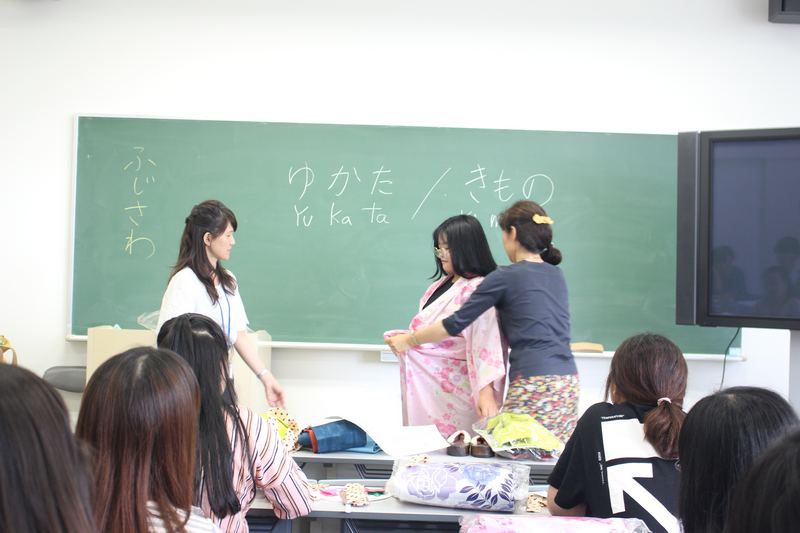 And guided step by step how to wear Yukata
At the end of the class, every UEFer was offered a Yukata costume as an inspirational gift, a symbol of the martial spirit: Integrity - Fairness - Courage - Charity - Civility - Kindness.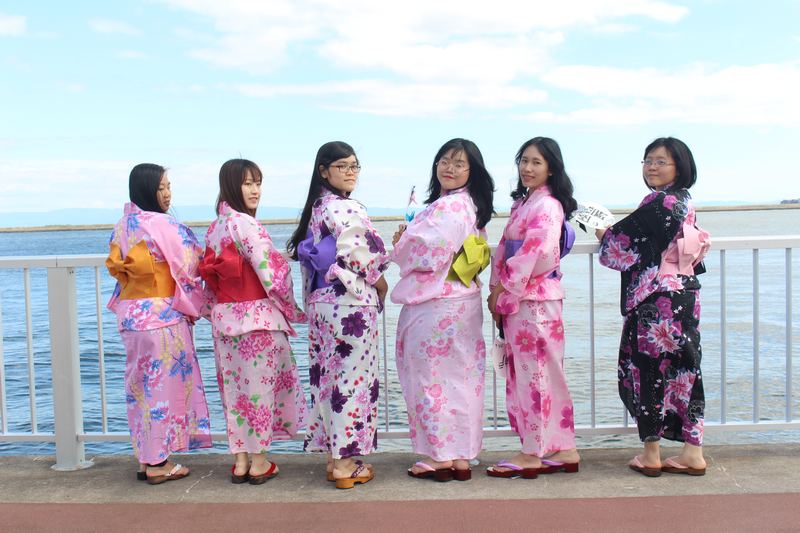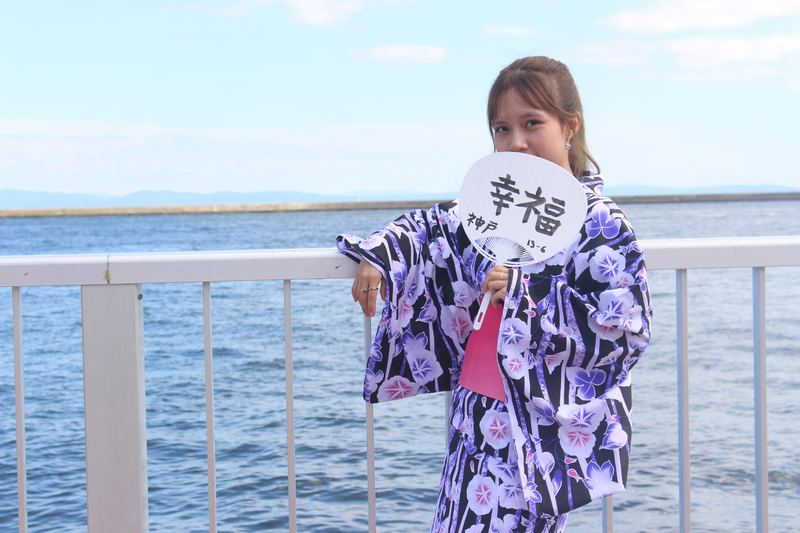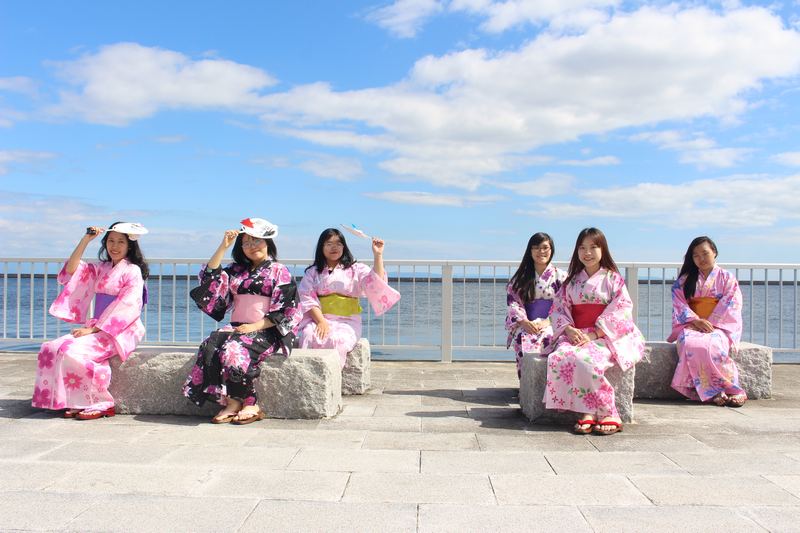 Our UEFers were so "charismatic" in these Yukata costumes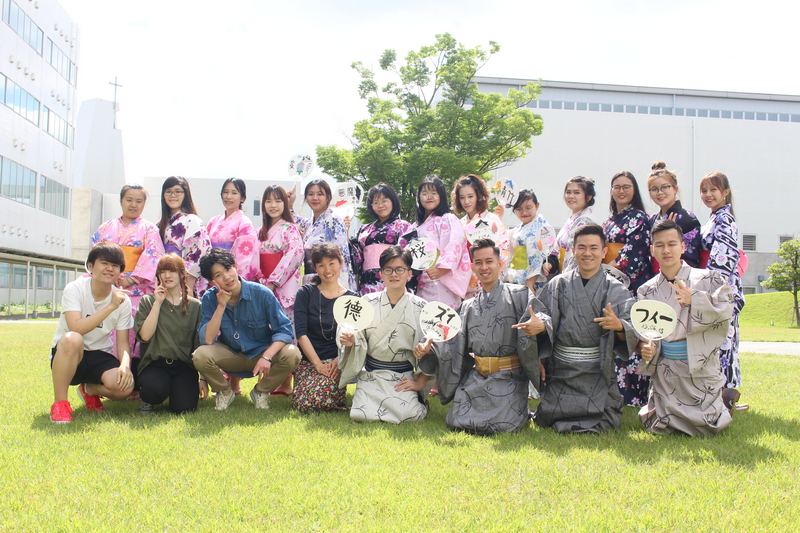 There seem to be no difference between UEFers and KIU students in this picture
On June 16, after new cultural experiences, UEF students will continue their journey to visit the famous sites in Kyoto, The Old Capital of Japan. Let's wait for the impressive moments from Land of the Rising Sun.