Idea to Business (I2B) is an international entrepreneurship competition for young entrepreneurs and businessmen organized by the Universitas Esa Unggul and the Academy of Entrepreneurs Australia. It has attracted a large number of nearly 600 students with 150 projects from 30 institutions in 13 countries.
UEF was privileged to be the sole Vietnamese representative at this competition with the product "Recycled bags from discarded sugarcane and coffee".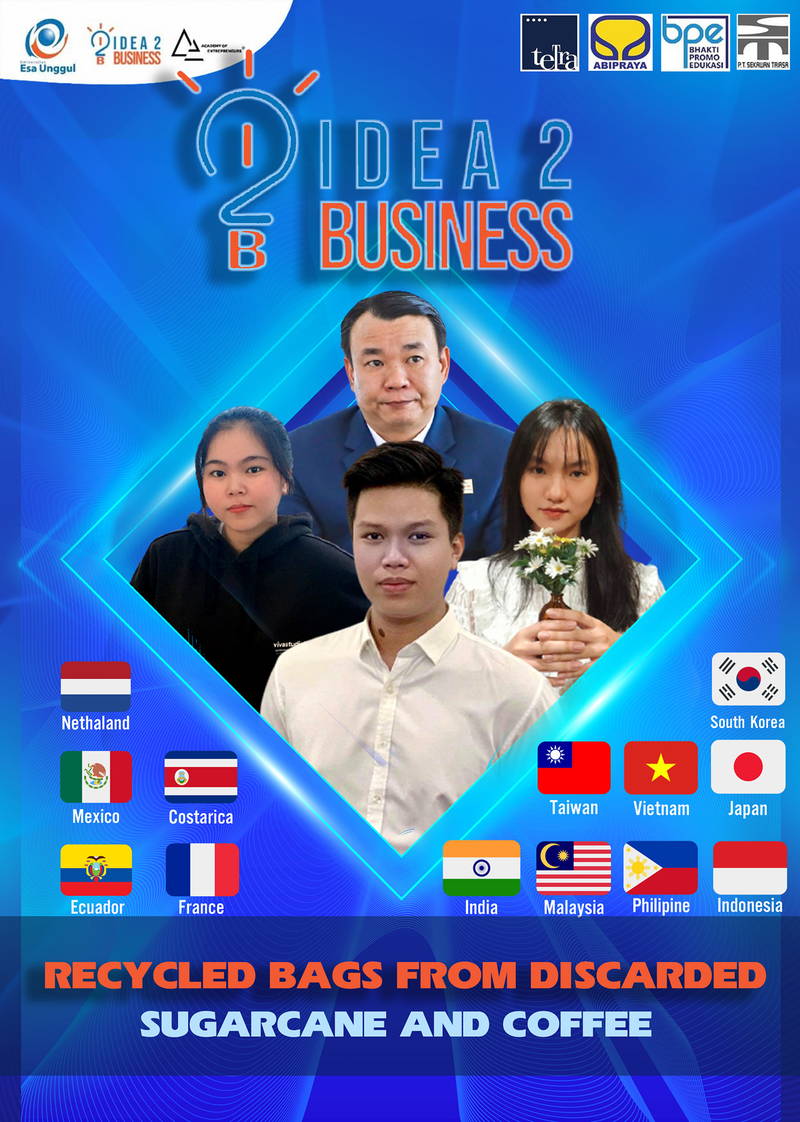 Congratulations UEFers on entering the top 10 most remarkable projects at the I2B
The project was rated in the top 10 most remarkable at the competition thanks to the leadership of Dr. Huynh Nhut Nghia, Vice Dean of the Faculty of Economics, and the great effort of UEFers including Quoc Hung, Phuong Vy, and Van Quynh. The award acknowledged and motivated the efforts, talents, and bravery of UEF staff and students.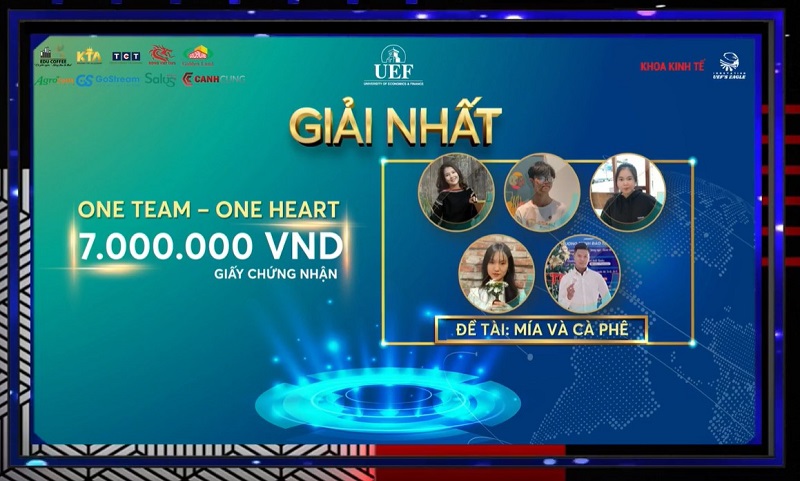 This product also won first place in the "Innovative Technopreneur Contest" organized by UEF
This competition provides a golden opportunity for UEF students to foster creativity and apply acquired knowledge into practice. Through these competitions, many ideas have been successful, many firms have been launched, and many young entrepreneurs' dreams have come true.
Hopefully, these achievements will facilitate UEFers in winning first place at I2B and accumulating more useful knowledge. Be calm and confident to go forth and conquer the victory.

Kim Bằng