With the orientation of educational internationalization, in UEF, English is the main language, accounting for over 50% of the learning time of students. Also, students can study with 100% English training framework in programs of international bachelor or transnational education. This has prompted UEF to focus on enhancing English proficiency for students and constantly facilitate the curriculum.

On the morning of 19/5, UEF arranged a direct meeting on cooperation in an intensive training strategy of English skills with the representative of the British Council (British Council). Through finding, the British Council highly appreciated the framework of English training program in UEF and presented the issue of long-term cooperation.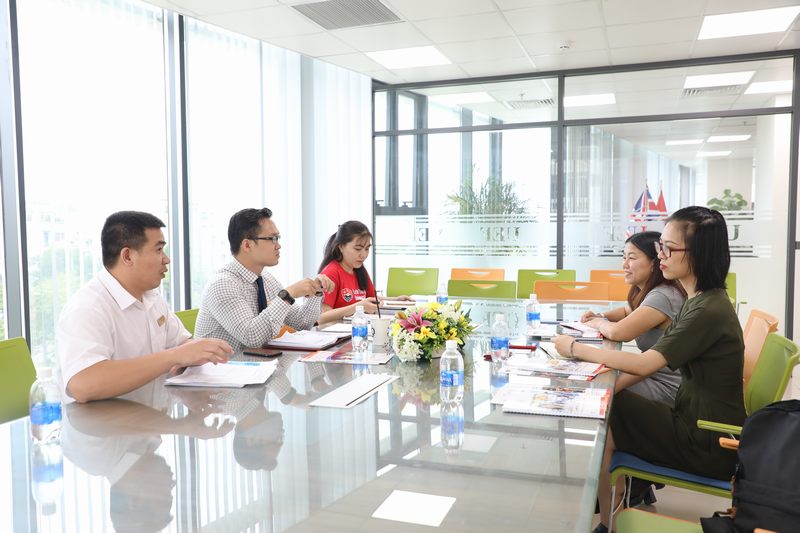 The meeting on cooperation between UEF and British Council
From the British Council, there was the presence of Ms. Nguyen Thi Thanh Hoa - Director of international exam programs, Ms. Truong Le Quynh Tuong - Manager of international exam developments. UEF representatives are Dr. Do Huu Nguyen Loc - Vice Principal, Director of the International Institute, Dr. Le Quoc Thang - Deputy Director of International Institute, Head of Testing and Quality Assurance Department.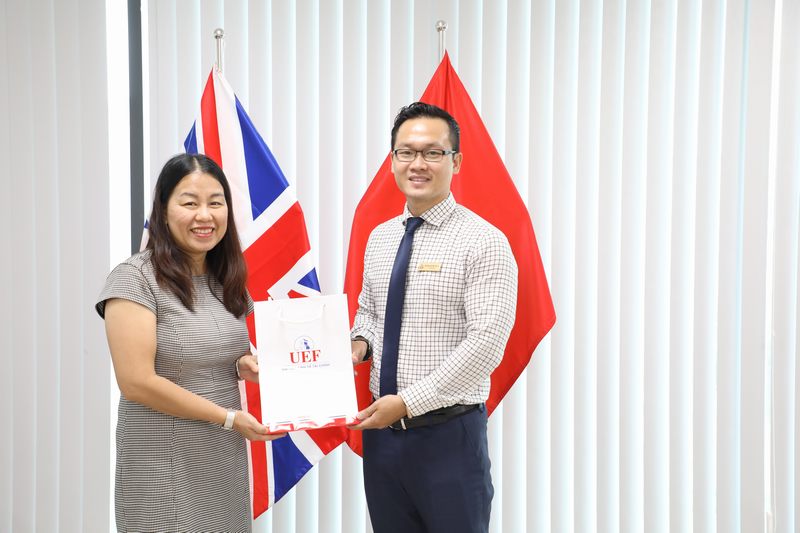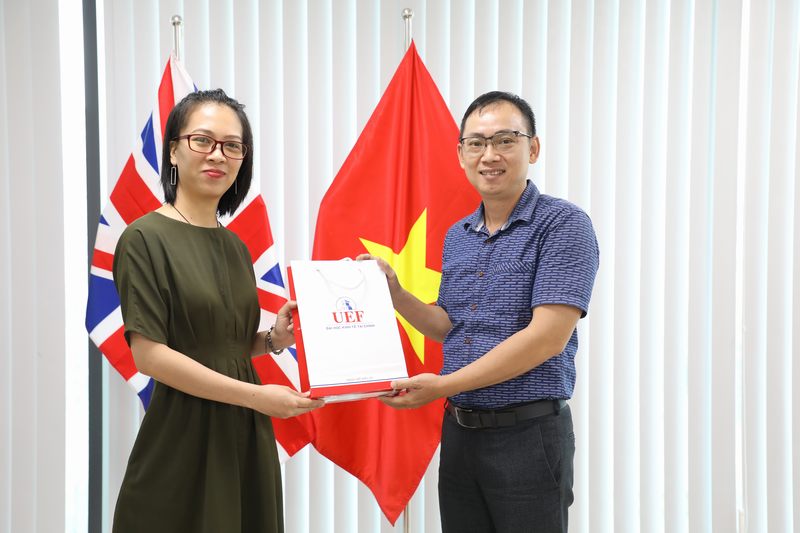 Representatives of UEF giving keepsakes to those of British Council in this meeting
During the discussion, the British Council and UEF reached a cooperation to design an appropriate curriculum framework for the university's outcome standards. Aptis certificate will be a new and equivalent standard to the outcome standard, supplementing another choice for students. In addition, the British Council supports seminars from foreign experts for UEF lecturers. These training courses will concentrate on the Aptis exam preparation skills, the teaching skills of listening-speaking-reading-writing according to the European framework.

Expected at the end of June, UEF and British Council will hold a workshop on Aptis at the University to offer students and lecturers an overview of this certificate. At the workshop, the students will update additional knowledge on:

Aptis test skills, structure - format of the test, sample test practice, assessment of English proficiency of students according to CFA format, ... All of the aforementioned content

will be provided by British Council experts with direct support and guidance. In particular, UEF will be assessed to become one of the hosting units of the British Council's official IELTS test.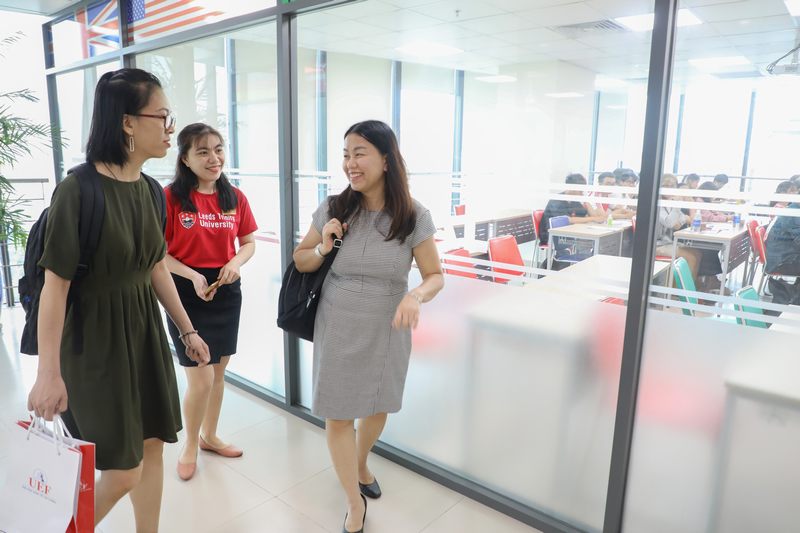 Representatives of British Council visiting international learning environment of UEF
In recent years, the British Council has always accompanied UEF in numerous major activities of the University such as appointing specialists to attend and coordinate English seminars, international programs; sponsoring valuable English Scholarship for students; ... At the last session, the British Council representative also confirmed to send a member of the British Council, who will take the "hot seat"- judge of the S-Debate Finals 2020 in the English league.

It can be said that the cooperation relationship between UEF and British Council has reached a new step. In coming years, UEF students will have more interesting learning experiences and activities from the strong connection of the two organizations.