Global fluctuation of Coronavirus pandemic in various aspects has influenced candidates and their parents' selection for international programs in Vietnam's universities. These programs have been inherently shaped and reputed in domestic market for many years. Perhaps this is the time when the programs show their advantages due to their current adaptation.
Advantages of on-site study-abroad program
Glocalization (the combined definition of globalization and localization) has not remained a terminology in the advanced science research, whose movement and "population explosion" of enterprises in the model of joint venture, multinational and foreign investment in Vietnam are occuring. As a result, there is the great demand of global citizens, who display the appropriate competence and awareness for multinational working environment as well as comprehension of domestic culture and market. Those having the advantages are students of on-site study-abroad programs.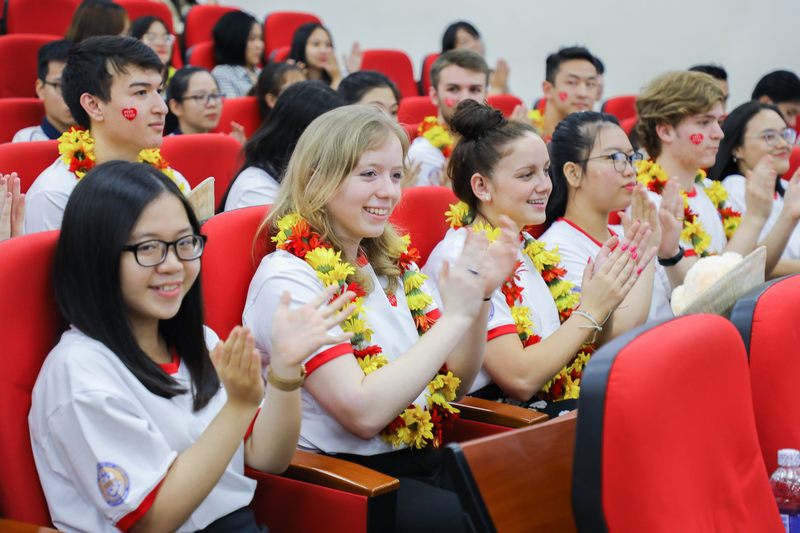 Students become global citizens in Vietnam thanks to the international learning environment
Career opportunities for the program's students range from multinational corporations in Vietnam to foreign job market. Many international businesses in Vietnam express the considerable need for local manpower. In particular, thanks to close-knit relation of Universities and Enterprises, students of on-site study-abroad programs become an indispensable part in every business.
Specially, those selecting on-site study-abroad programs still benefits from good study conditions, costing a third of the studying cost in developed countries as the UK, USA,... The quality of training is also based on the transfer program between the two sides, accordingly guarantees the training criteria of a major. Importantly, the psychological safety factor, including being close to family is ensured in the current volatile context.
When study-abroad dream materialised in Vietnam
"It is very popular to implement and cooperate in international academic programs in Vietnam for nearly a decade. However, because of a certain mentality, learners and their families still want to experience in advanced countries' training environments. Meanwhile, these programs in Vietnam are extremely diverse and flexible, as well as the suitability of tuition fees and training quality for learners. Particularly, the connection or linking to heighten qualifications is increasingly widened and facilitated", noted Dr. Do Huu Nguyen Loc, Vice President in charge of international programs of Ho Chi Minh City University of Economics and Finance
UEF has possessed U.K's two articulation programs, which are Gloucestershire University with Business Administration and Marketing, English Language and Linguistics, Hotel, Resort & Tourism Management ; and Leeds Trinity University with International Business, Finance - Banking. These training programs also reveal the great tendency and reality.
With the training programs, students are trained in open thinking, obtaining rich professional knowledge from international-standardized curriculum and the equivalent proficiency of foreign language to global students, many overseas students have confidently return to Vietnam and commence a new beginning.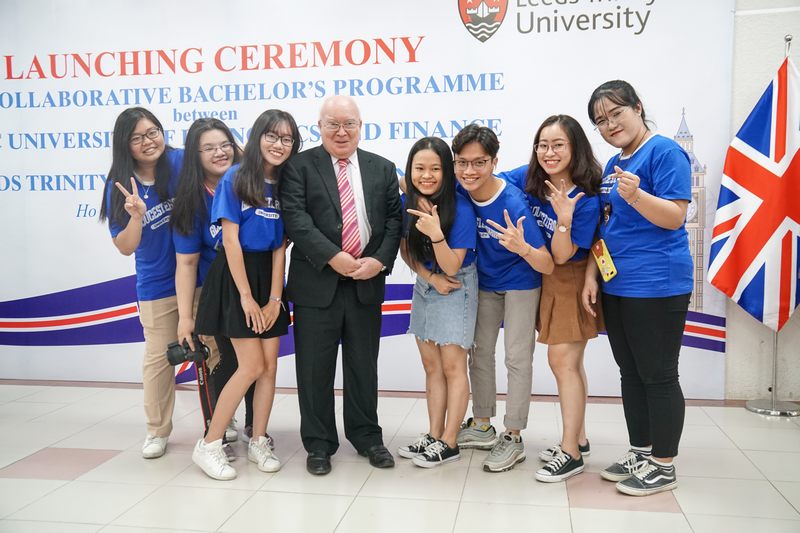 Experiencing international education in Vietnam is a choice worth considering
In fact, on-site studying abroad is not only an alternative to going abroad, but also the most suitable choice for Vietnam's young generation who is striving to become a global citizen in their home country.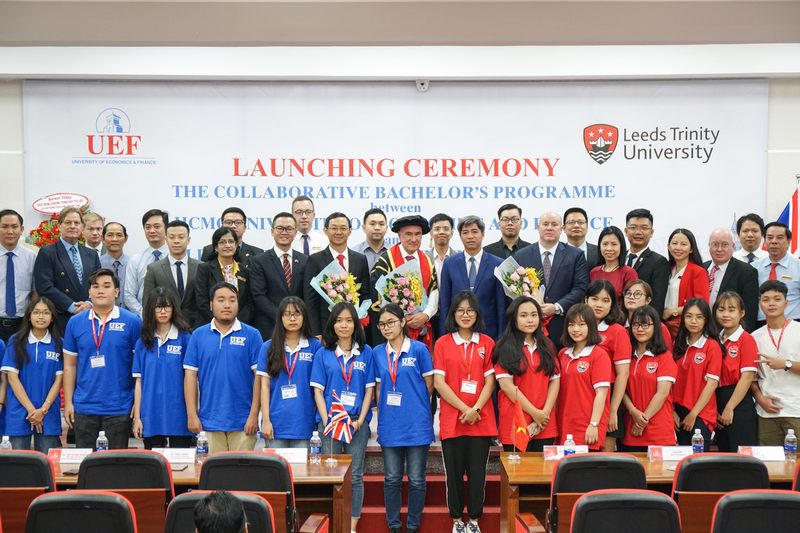 Students of on- site studying abroad possess both an international competence and a "home-field" advantage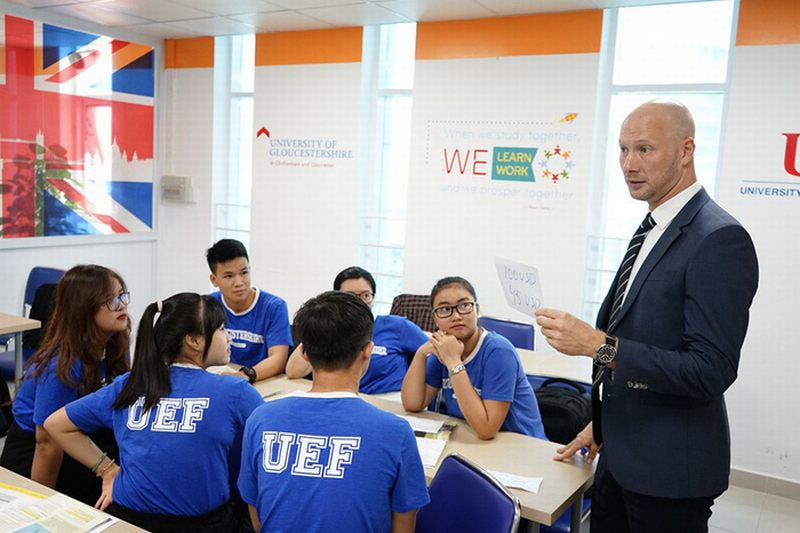 UEF's international programs have the instruction of lecturers from Leeds Trinity University and Gloucestershire University

Attending the U.K Bachelor Program cooperated with Leeds Trinity University and Gloucestershire University, students can not only experience academic programs of British standards, but also obtain the 2+2 or 3+1 program in over 20 universities of U.K, U.S, Japan, Netherlands,...who are partners of UEF. Admission of these programs will be opened up to 31/7/2020 according to each learning path of high school candidates of Vietnam and other countries.

Orinal News: Giaoduc.edu.vn