This morning (17/7), Cooperation Signing Ceremony and the "Business accompanying with UEF IN 2020" workshop was superbly organized by Ho Chi Minh City University of Economics and Finance (UEF). This program aimed to widen the training cooperation "map" and enhance the comprehensive and sustainable relationship between UEF and businesses supporting UEF for many years.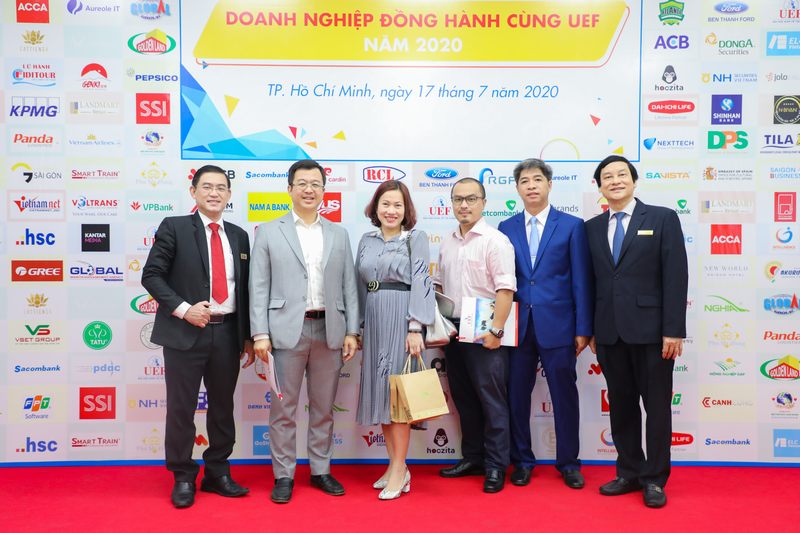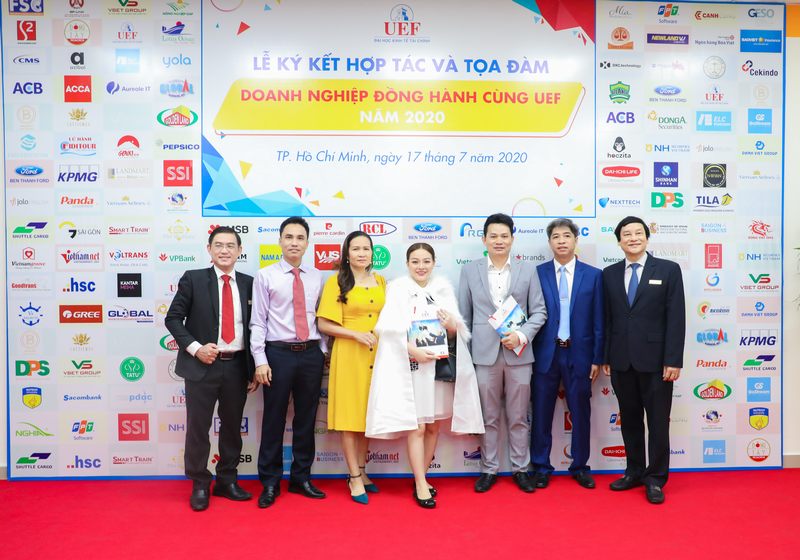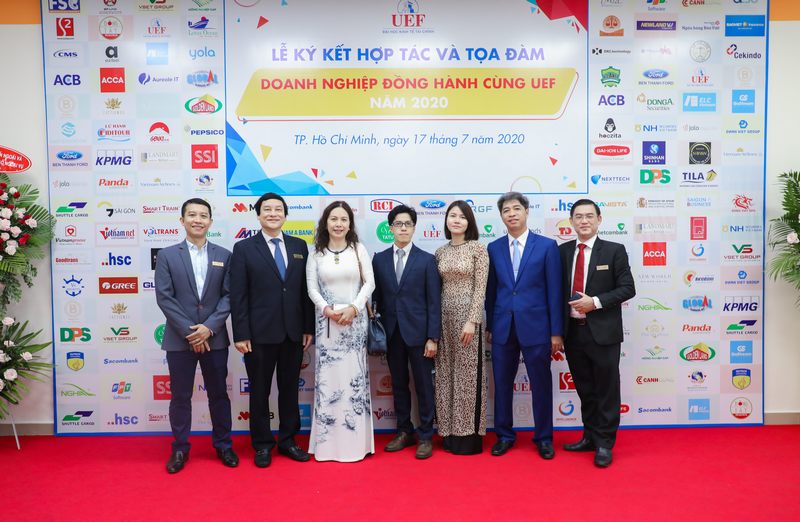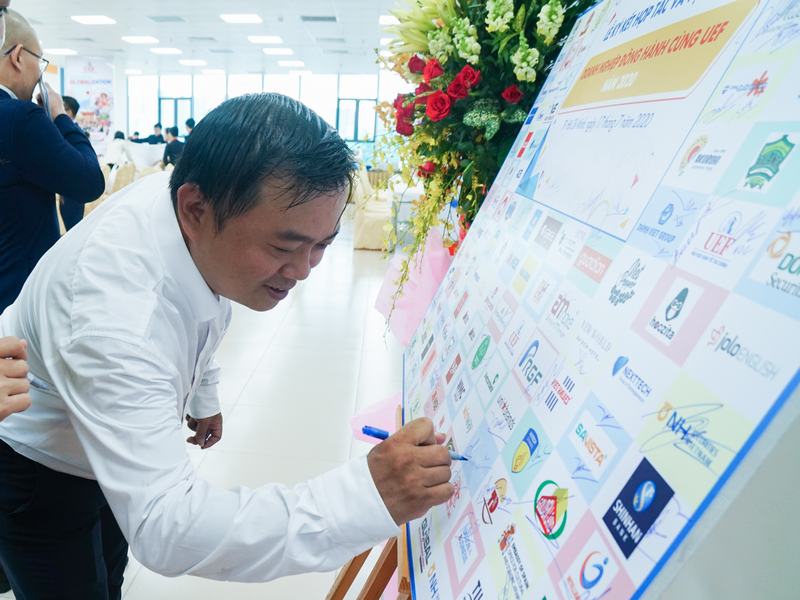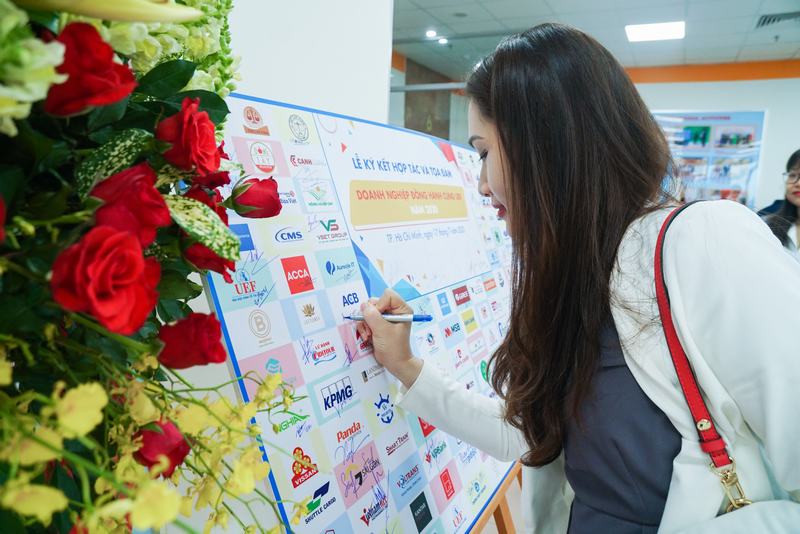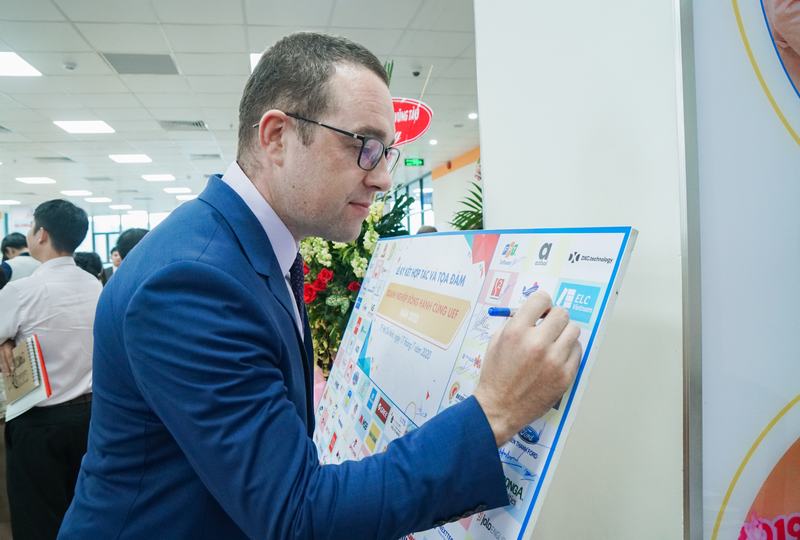 The event is attended by over 100 enterprises from various sectors
Continue broadening partner business network
The ceremony was attended by Dr. Nguyen Xuan Truong, Director of Southern Educational Development and Training Center, Ministry of Education and Training, Mr. Morell Castellà, Commercial Counsellor of Spanish Embassy, representatives of Business association, representatives of 24 signing enterprises and over 100 partner businesses of UEF in many years.
To begin the ceremony, Dr. Nguyen Thanh Giang - UEF President affirmed the importance of University- businesses cooperation: "Through development journey, UEF has consistently pursued a practical training model, associating businesses with students. The University - enterprise - student relationship is a special "organic" relationship. University always focuses on cooperating businesses from building up training programs to practical teaching and vocative internships for students." He also emphasized UEF will continuously develop this cooperation network and organize new business-associating models. The University usually listens for change, listens for stability and listens for development.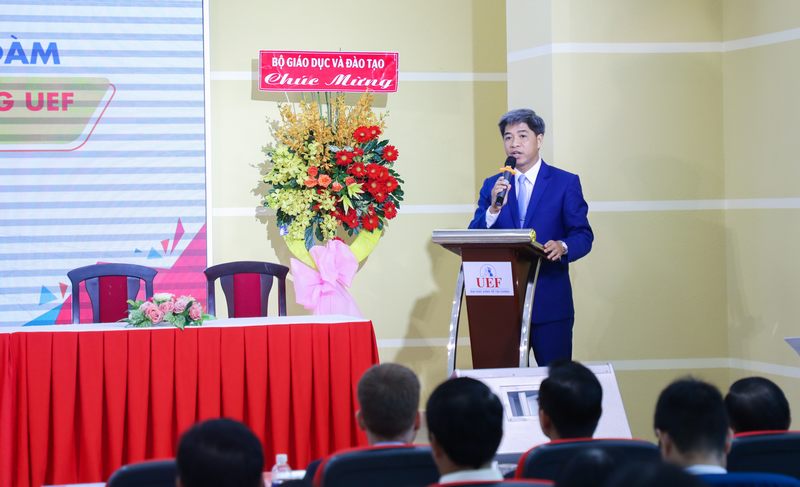 Dr. Nguyen Thanh Giang - UEF President highlights the importance of University - businesses cooperation relationship
After that, Mrs. Phuong Thanh, Media Director of Dong Tay Promotion, was on the behalf of other businesses to express the gratitude to UEF and hope to cooperate with university to create quality programs and projects in the coming time.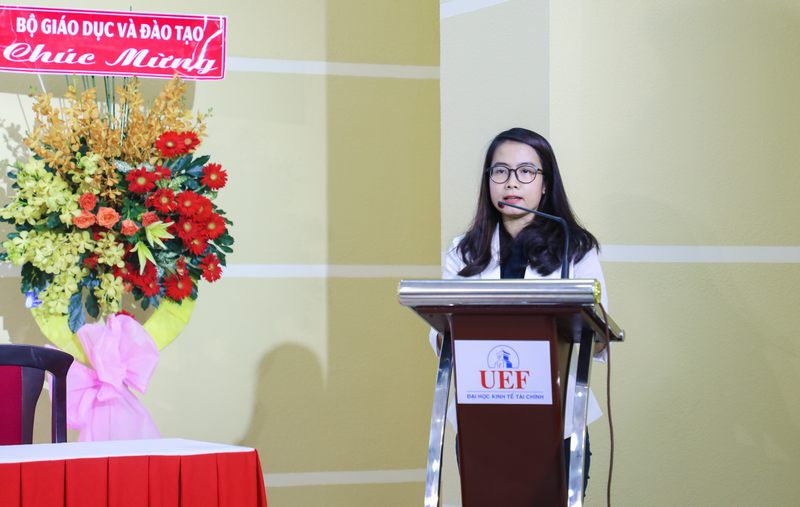 Mrs. Phuong Thanh - Media Director of Dong Tay Promotion represents businesses to deliver the speech at the ceremony.
In the event, UEF expanded the cooperation agreement with 24 enterprises of relevant fields to the training programs of university, including Viet Capital Commercial Joint Stock Bank, FPT SOFTWARE COMPANY LIMITED, Newland VJ JSC, Esuhai Co., Ltd, Binh Phuong Law Co.,Ltd, GLOBAL ENTERPRISE SOLUTIONS JSC (GESO), Happy All Technology JSC, Mia Saigon Luxury Boutique Hotel, Foreign Service Center (Ho Chi Minh City Department of Foreign Affairs), Sen Dai Duong Co.,Ltd, Truong Anh Tu Law Co.,Ltd, Yuanta Securities Vietnam, Vsetgroup corporation, To Dinh Huy lawyer office.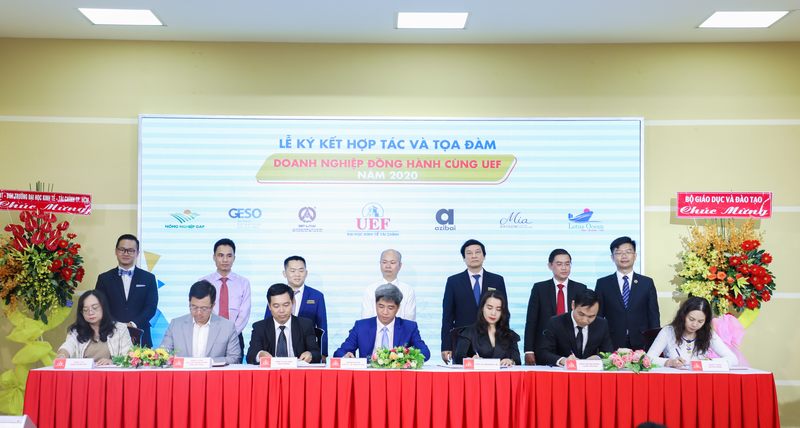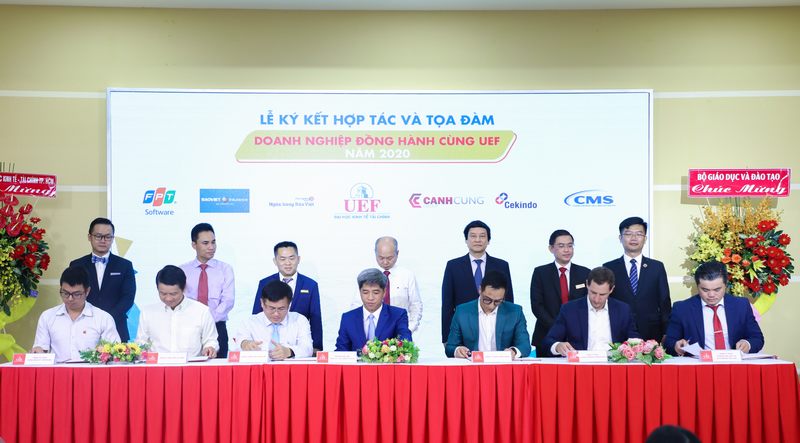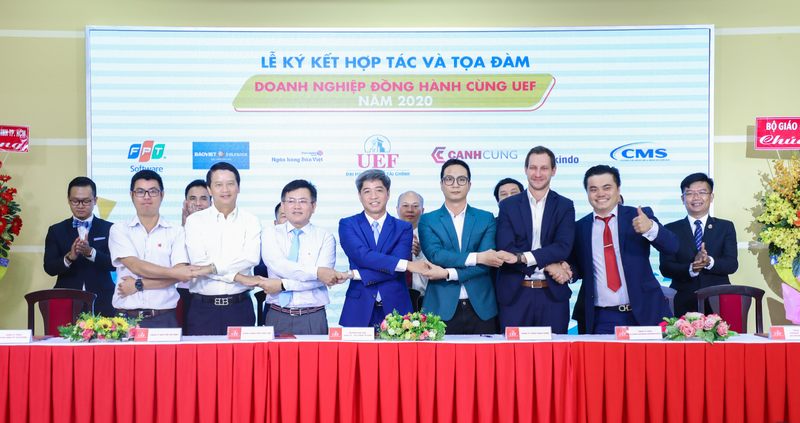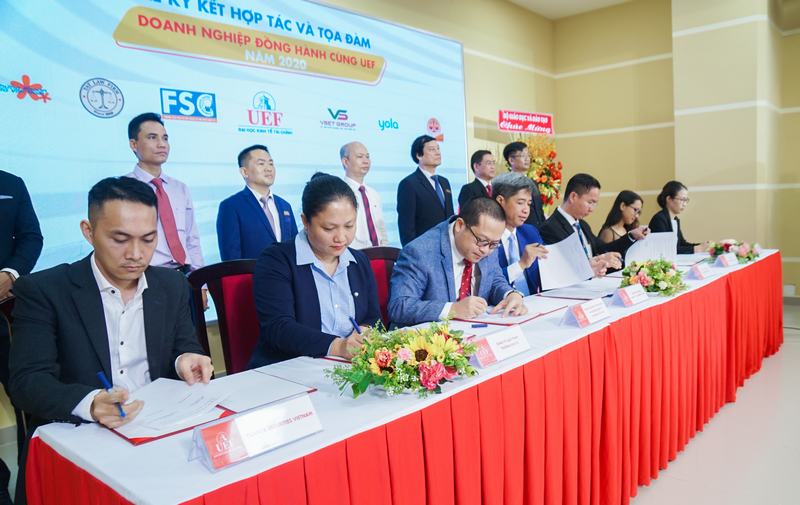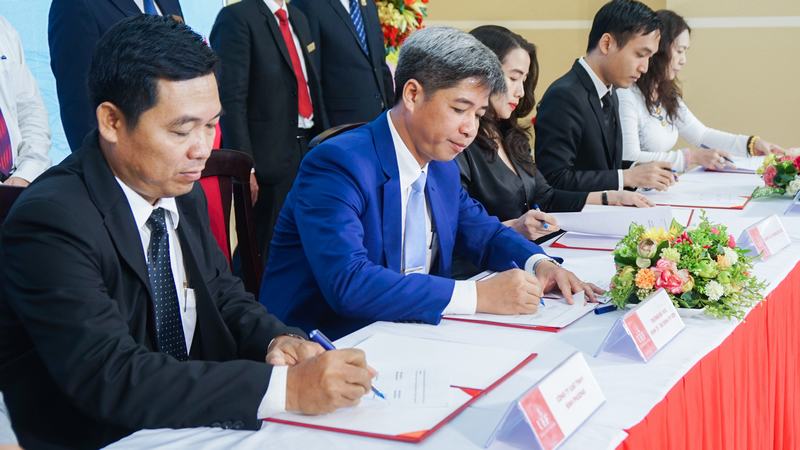 The signing ceremony of cooperation with businesses is conducted
In particular, UEF also gave medals to businesses accompanying with University for many years, which expressed the great gratitude of university to enterprises.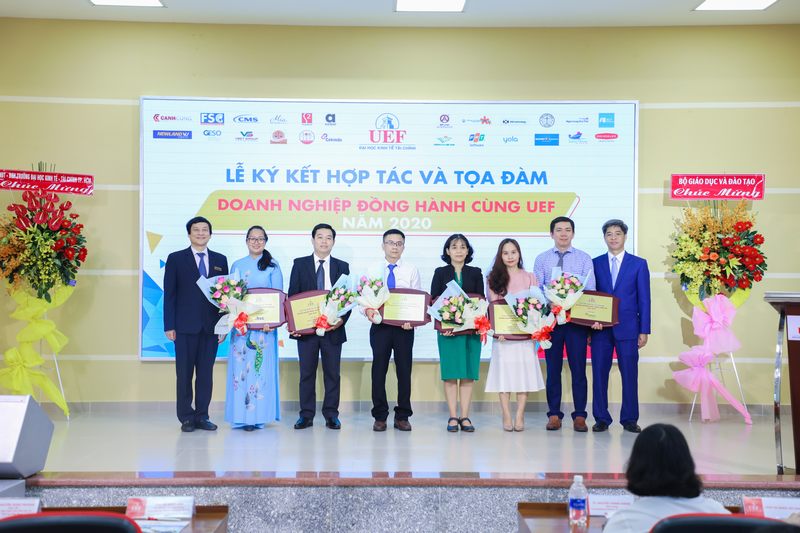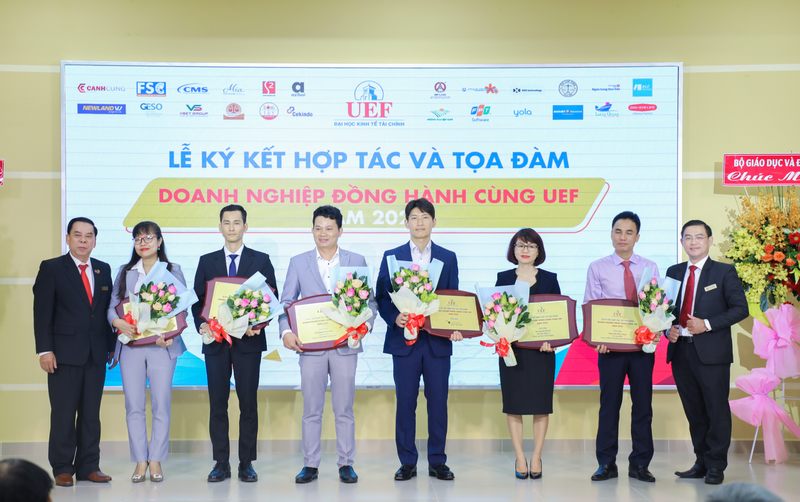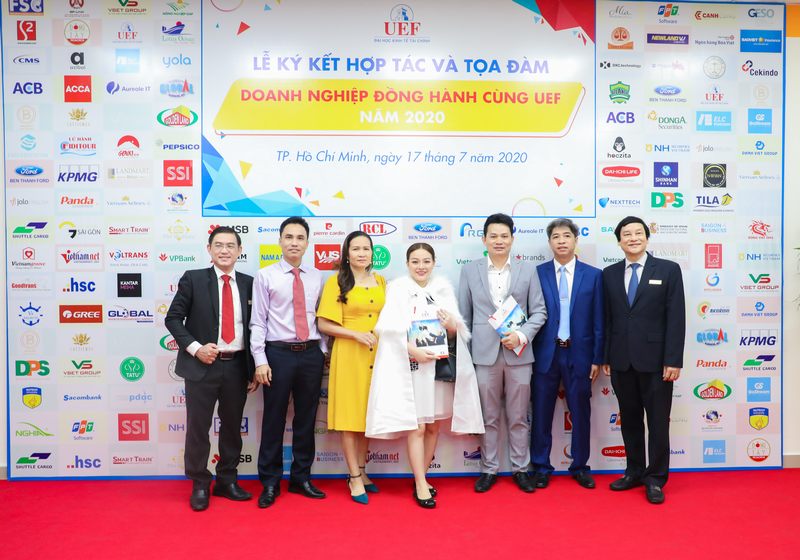 Grateful medals are presented to businesses accompanying UEF over the years
Listen to businesses to better the training activities
After signing ceremony, University also implemented the "Business accompanying with UEF" workshop. Accordingly, Dr. Nhan Cam Tri, Vice President of UEF introduced specific and cohesive activities between UEF with businesses, including visit, internship, observation, workshop, experience sharing, community service activities, art performance, training for businesses,...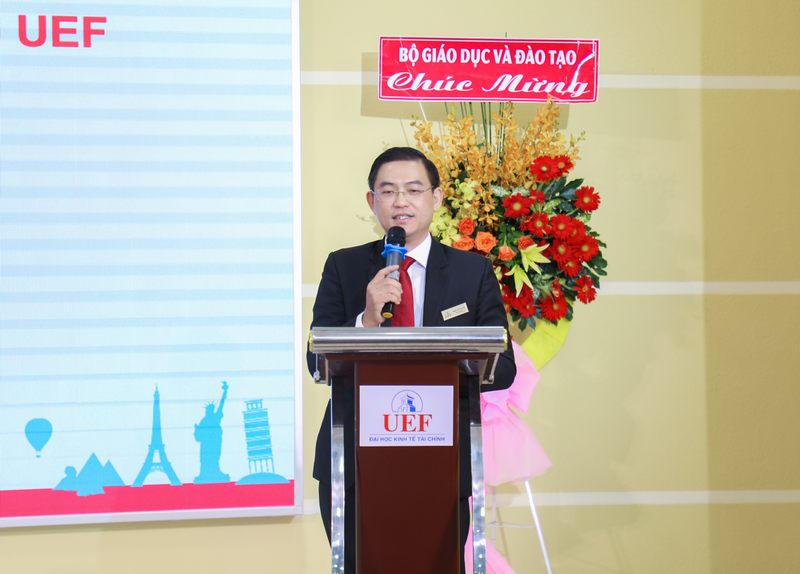 Dr. Nhan Cam Tri - Vice President introduced UEF's accompanying activities with Enterprises
Next, enterprises, which have attended UEF's previous activities shared information and significance of this model. They also contributed ideas to advance the cooperation model between enterprises and University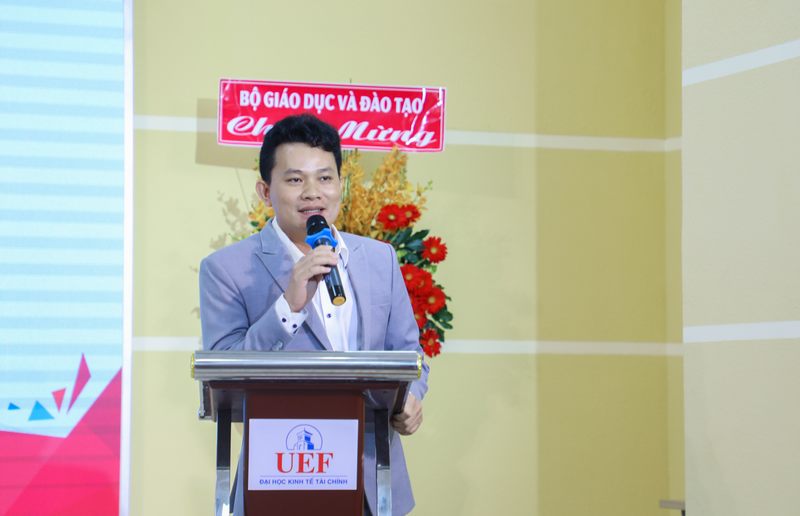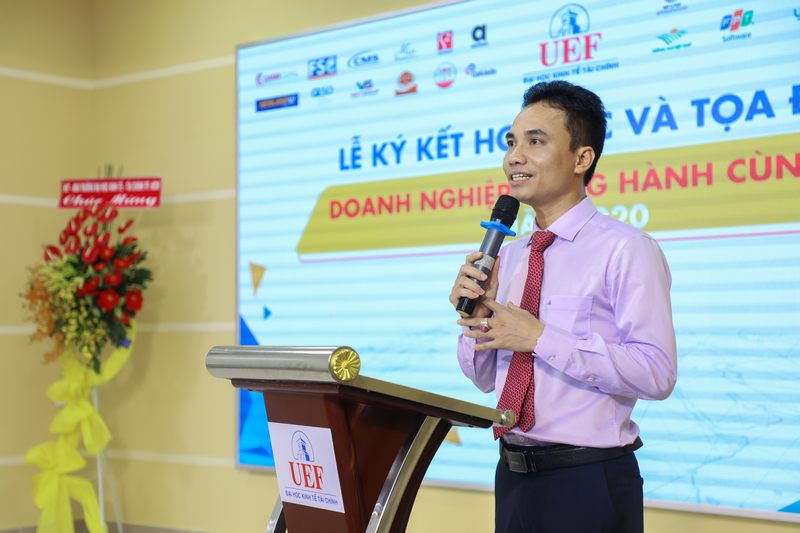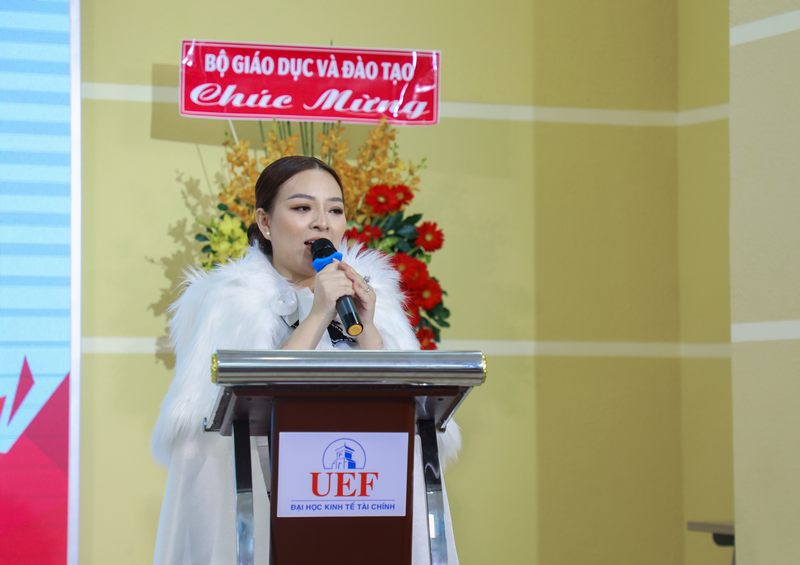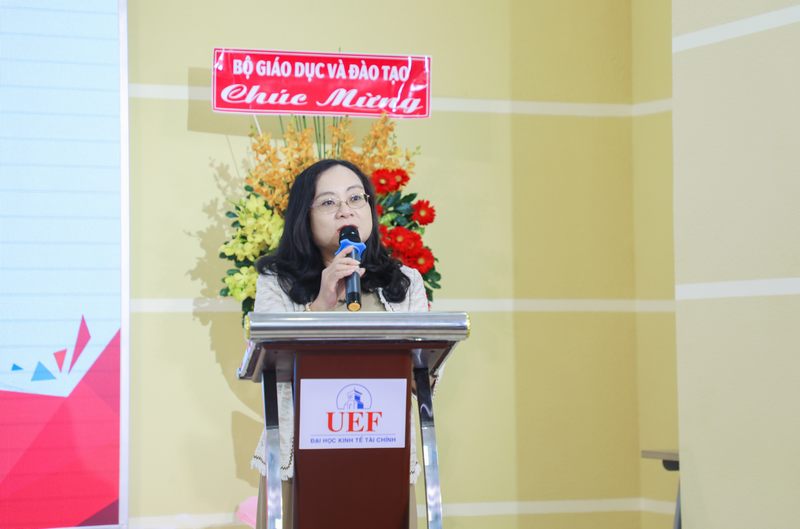 Representatives of businesses share the meaning of the activities associated with UEF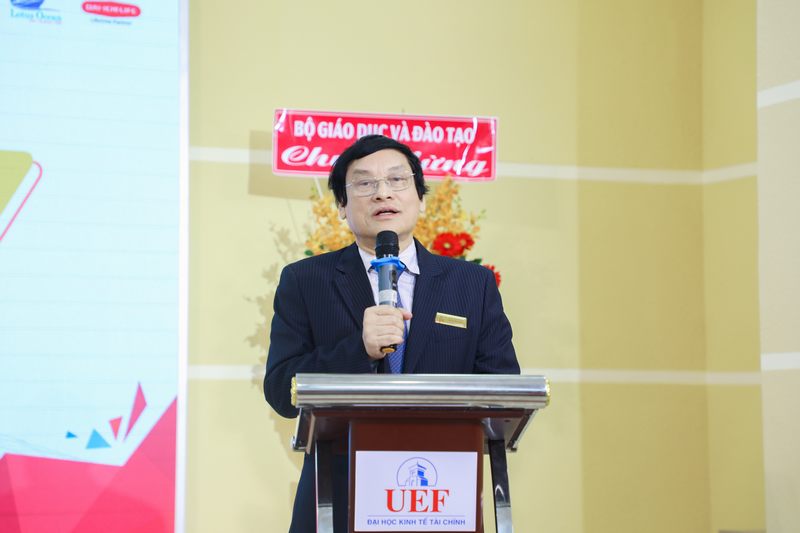 Mr. Do Quoc Anh - Vice Chairman of the University Council makes acknowledged comments from businesses
The workshop offered UEF useful suggestions to boost more suitable training programs to social requirements of human resources. The program provided UEF's heads of departments, faculties and lectures with business- interacting conditions to become more involved in future activities.
Businesses' viewpoints of the business- associating training program of UEF:
Mr. Nguyen Chi Thanh - Chief of Office of President of KPMG Vietnam and Cambodia opined: "The signing ceremony is very useful and meaningful, which is an environment to connect businesses with students. On the business side, we highly recommend and encourage UEF to continue replicating this model. At KPMG, when recruiting, we still value students with good skills and attitude, which is also a factor that students have to practice long-term in order to seize many job opportunities at many places ".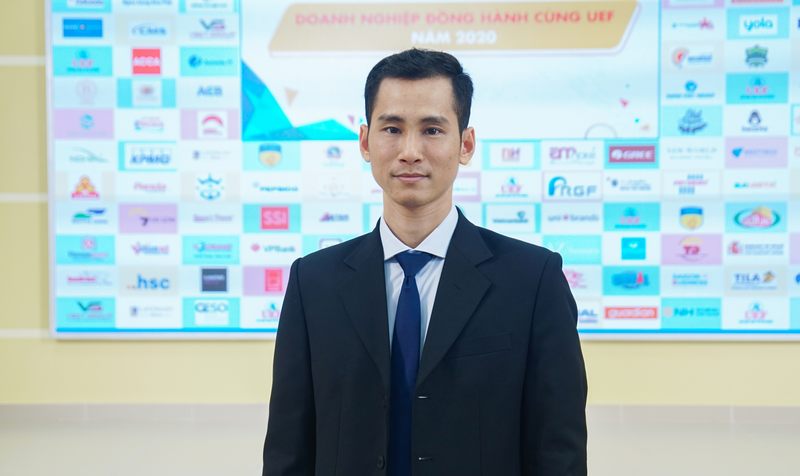 "We hope this is an opportunity to strengthen our relationship between the university and businesses. CeKinDo always expands internship opportunities for students in many positions such as Business Consulting, Business Development and Accounting. If UEF students work at CeKinDo, they will be able to work directly with foreign customers, partners and investors. Also, they can work in a multicultural environment and develop their English skills. " shared Tomas Svoboda, Director of CeKinDo Business International.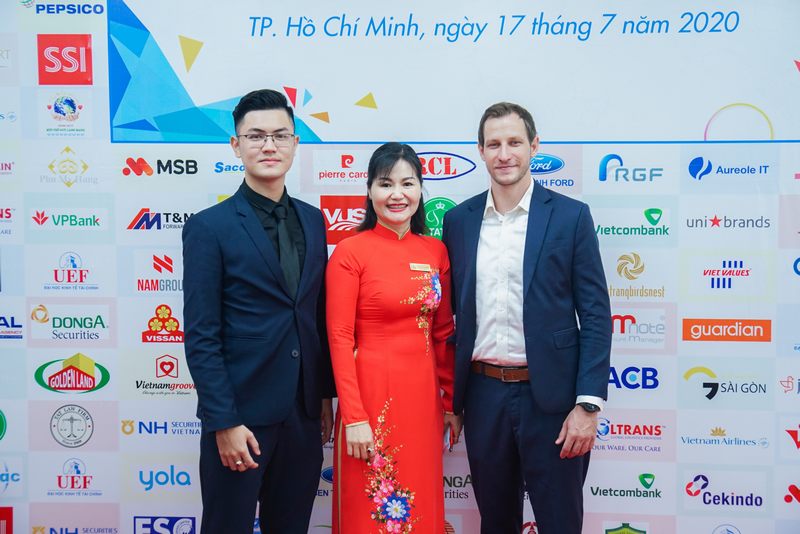 Original News: Quyen Cuong
Images: Media Team