Following the previous broadcast topics, including a myriad of careers such as Event organizing; Press & Media - not merely a messenger; Media Production Management - A career of multi-tasking. Mini Talk "Alo Cô Nghe" recently has continued to launch 2 interesting topics, receiving the attention of many young people: International integration students (No. 4) and International standard universities (No. 5).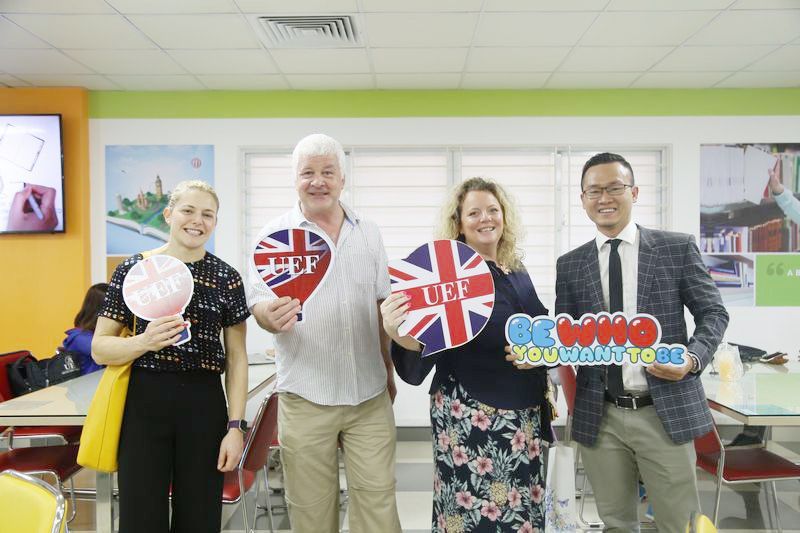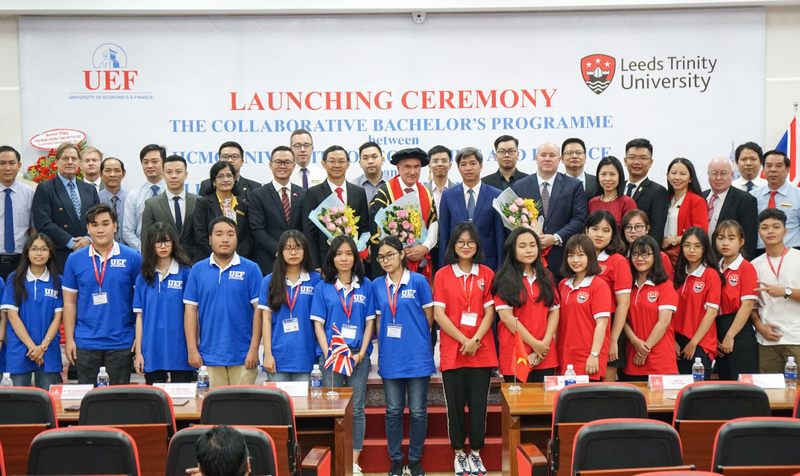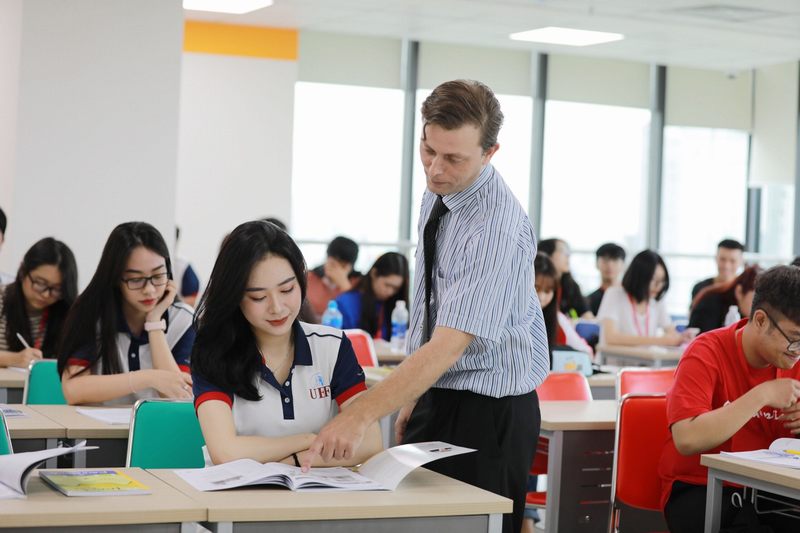 Experience an international environment at UEF

Be confident when internationally integrating with UEF students

With this topic, guests of Mini Talk series "Alo Cô Nghe" are not experts or teachers but two very fascinating and dynamic students of the Department of Public Relations and Communications. UEF - Vo My Dieu - Student in 4th year and Mai Truc Linh - Student in 3rd year. Both of them are excellent and active students who have participated in the semester of international exchange at Kobe University ( Japan) and Bangkok University (Thailand).

Let's listen to the two of student share about the memorable experience in international semester activities at foreign countries to see that becoming international integration students is not too difficult, you just need to be well-prepared for appropriate knowledge and skills.

UEF - An internationally dynamic environment for the young generation.
Studying an international university right in Vietnam is no longer a far-reaching desire. More and more diversified options for young people to access advanced education, with international standard teachers, high-quality training programs, and many exciting activities throughout the learning process. UEF is a typical model.

According to Dr. Do Huu Nguyen Loc - Vice-Rector, Director of UEF International Institute - The special guest of the 5th "Alo Cô Nghe" said that building a high-quality international learning environment with a variety of intercultural experiences has become UEF's training mission. Here, students are facilitated to develop and broaden their horizons with many study programs and international exchanges, academic and cultural exchanges with leading universities in the world.

With sharing from Dr. Do Huu Nguyen Loc, you will be more confident when choosing for yourself an appropriate international learning environment.

Let's listen again to his share here:

From the useful and practical information that Mini Talk "Alo Cô Nghe" brings about, let's remember to subscribe to Youtube channel and follow the interesting topics broadcast in the program.