The event honorably had the presence of the distinguished delegate from the Universidad Católica San Antonio de Murcia in Spain (UCAM), Ms. Sonia Doroudian – Enrolment Advisor and Marketing Coordinator for Middle East and North African countries. Besides the discussion with UEF's units, Ms. Sonia also had a co-teaching class in which to share a wealth of professional expertise to students. On April 6, UCAM representative provide Integrated Communication (IMC) students from the Faculty of Marketing with deeper insights.
Ms. Sonia Doroudian held a co-teaching class with Dr. Ho Huu Luc, a faculty member from the the Faculty of Marketing about Public Relations (PR) and Advertising. The class was also attended by Dr. Phan Bao Giang – Dean and Ms. Ngo Thanh Phuong Quynh – Deputy Dean, both from Faculty of Marketing.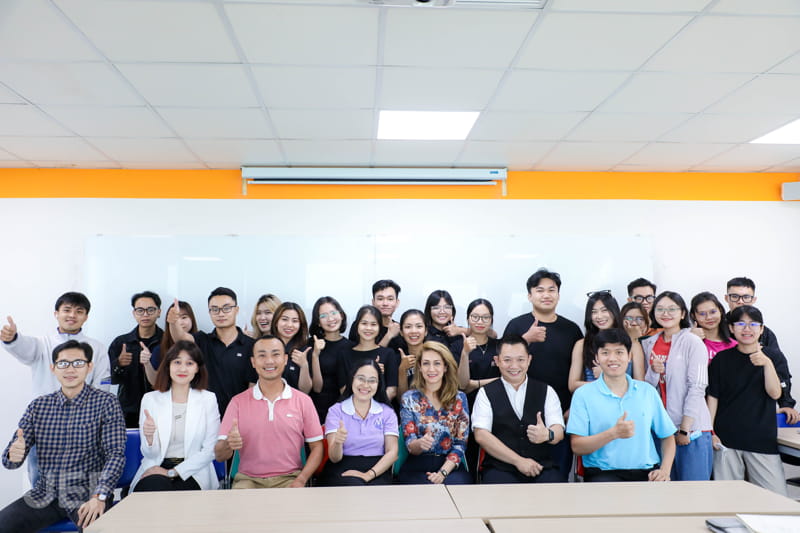 The co-teaching class offered UEFers multidimensional, interesting insights about PR and advertising.
For the starter, definitions about PR and its traditional systems focusing on customers, sponsors, government, staff, suppliers and communities were presented to students.
Faculty members then analyzed elements contributing to the effective PR, such as: market-buildup method, product risk management, product promotion, valuable services for customers, ways of branding, influencing and improving ROI (Return On Investment), etc.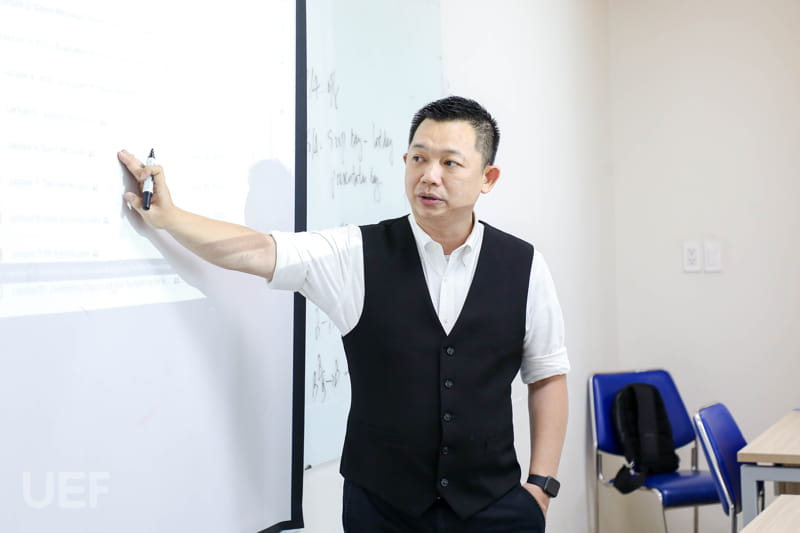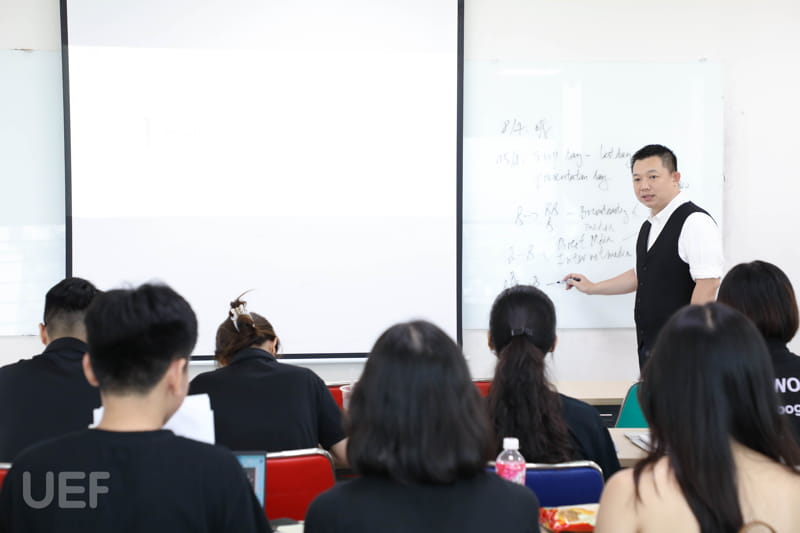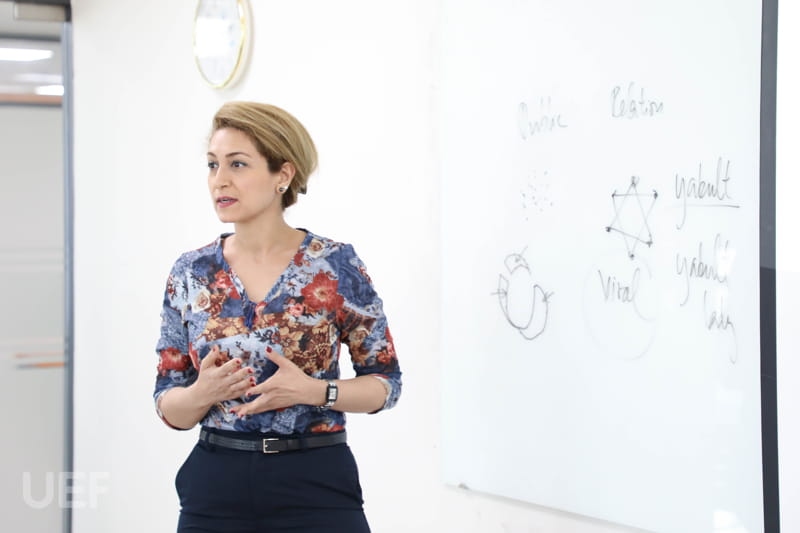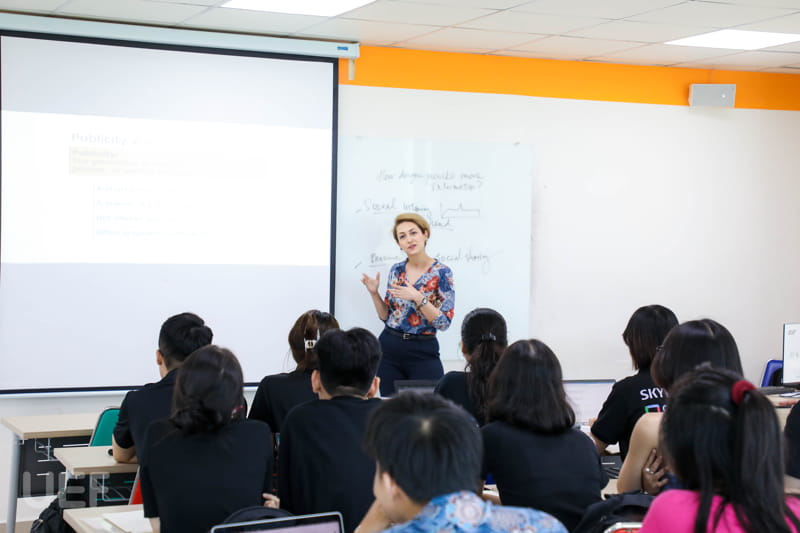 Students gaining practical understanding about PR and international advertising through UCAM representative's lecture
Ms. Mrs. Sonia also introduced the PR tools and their benefits along with backlogged issues in this field such as: the incomplete communication process or the lack of connection between consumers and resources.
Advertising in PR as well as its pros and cons were emphasized by faculty members on top of PR expertise. Students could expand their horizons with some useful approaches for handling social media crises . Thereby, they could learn how to build a prestigious brand image in public
The co-teaching class extended students' perspectives by showing them different angles on utilizing PR tools as effective devices to build trust and understanding between consumers and products or brands. Those majoring in public relations are also responsible for developing press relations, which serves as a stepping stone when businesses need to publish information about social events, novel products and functions or relevant activities associated with products, brands or enterprises.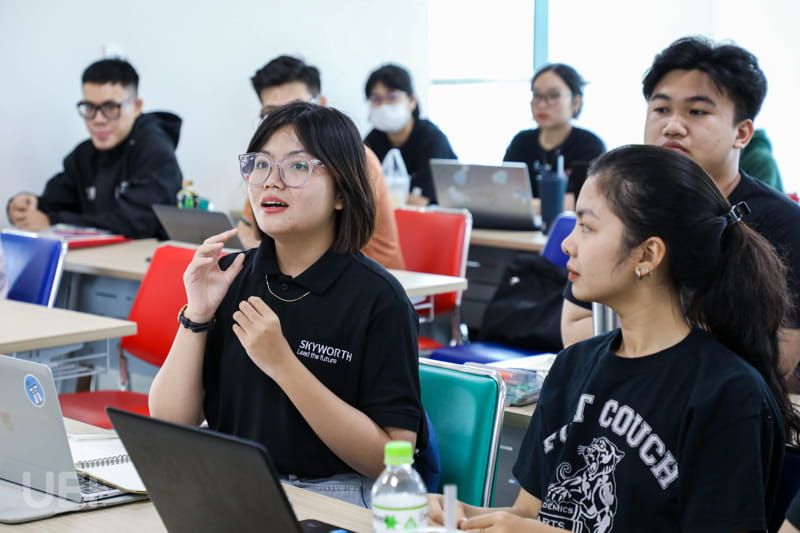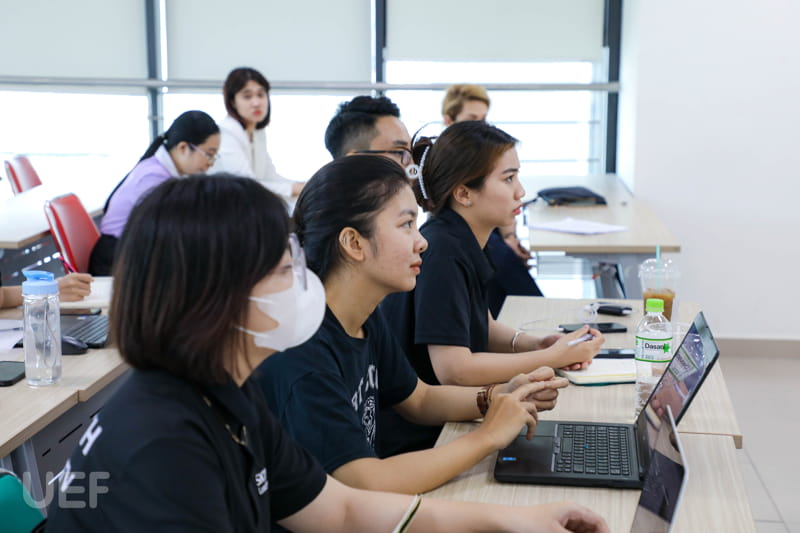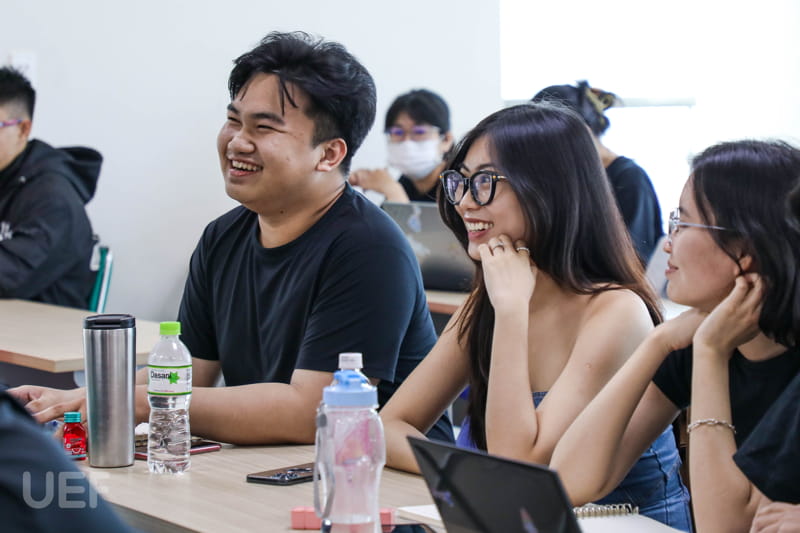 Students confidently expressed their viewpoints in the pleasant seminar
The presence of Ms. Sonia Doroudian in the co-teaching class equipped students with a down-to-earth insight about PR in the global market. Moreover, it was the ideal time for UEFers to develop mindsets and take in valuable knowledge.
TT.TT-TT