On November 8 evening, UEFers had the chance to exchange knowledge with professors and students from Karlshochschule Foreign University (Germany) as part of the co-teaching activities which provide specific international courses. UEF's alumni - Trinh Thi Vy Phuong was given the "Summer Academy on Intercultural Experience" scholarship at this institution.
Karls' Introduction to International Relations and UEF's International Relations Theories are combined in this lecture.
The class had the presence of Prof. Dr. Michael Zerr - President of the Karlshochschule university, Dr. Do Huu Nguyen Loc - Vice President, Director of the International Institute and Dr. Tran Thanh Huyen - Dean of the Faculty of International Relations along with other faculty members of Karls and UEF.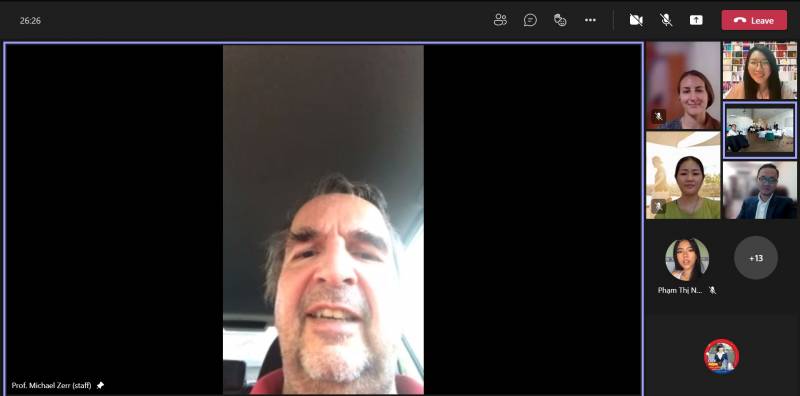 Dr. Michael Zerr - President of the Karls delivered his opening remarks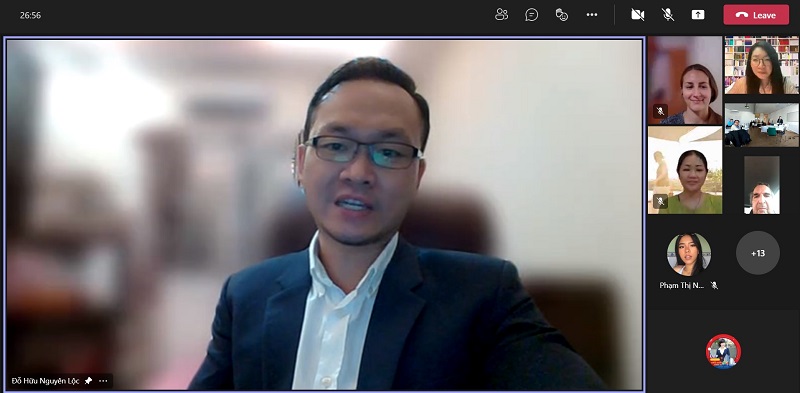 Dr. Do Huu Nguyen Loc, the representative from UEF, shared the significance and emphasized the strong collaboration of the two parties.
Prof. Dr. Anthony Teitler -Programme Director of the Social Science Degrees, lectured on the topic "Feminism and International Relations", which offers undergraduate degrees in International Relations at Karls. He is a published author who has written monographs on international relations topics and has worked on projects involving considerable field investigation and analysis in the Middle East and Afghanistan. International relations theory, US foreign policy, and ethics are his major areas of specialization.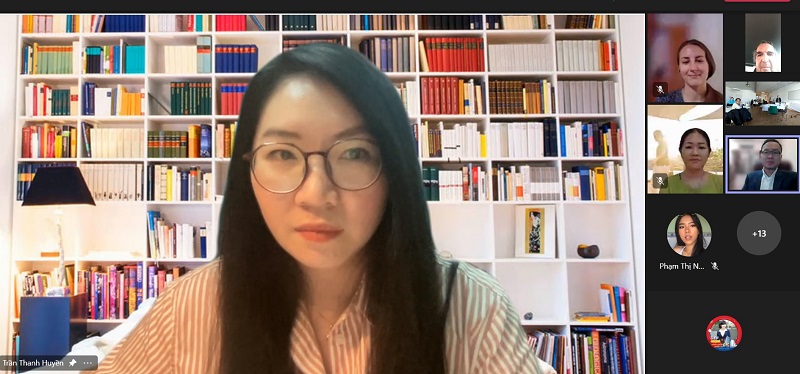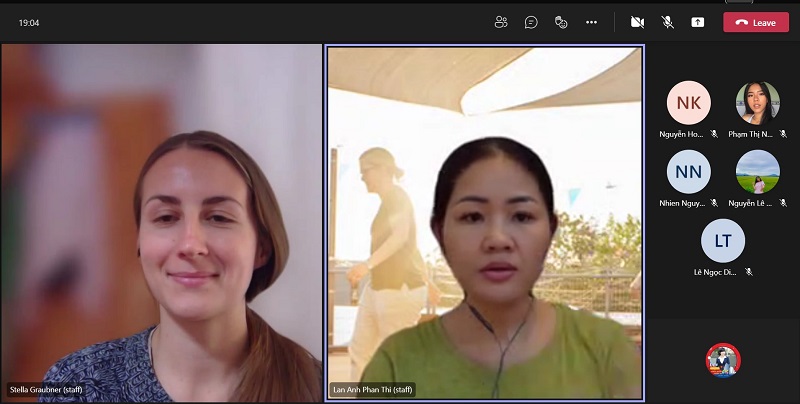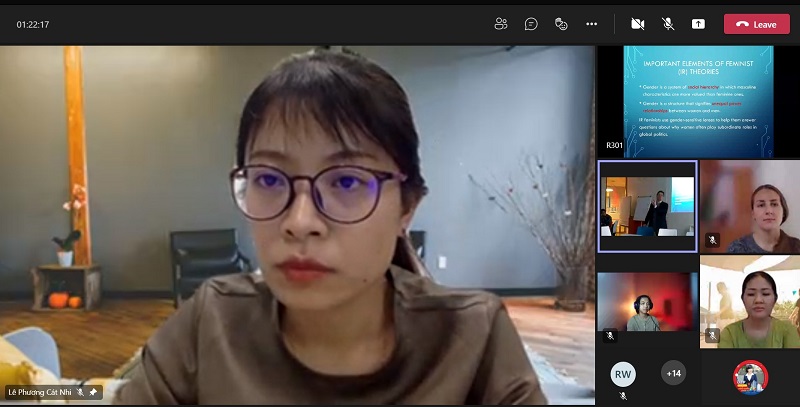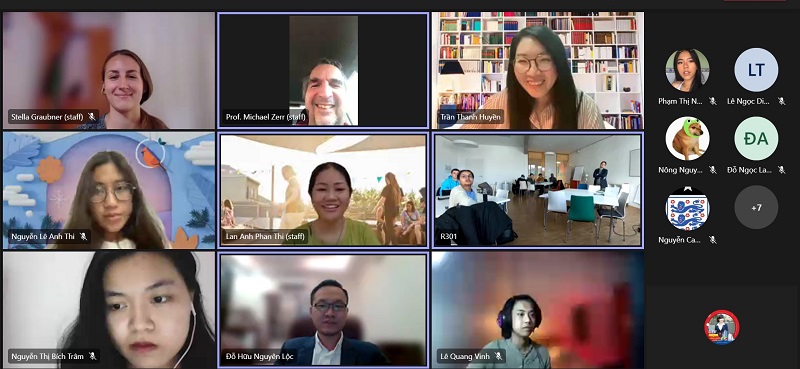 Guests and faculty members from both sides attended the co-teaching class
Prof. Dr. Anthony Teitler has demonstrated the diverse of feminism in international relations. He examines the genesis and evolution of feminism, as well as how these ideas have become increasingly important to international relations viewpoints following the conclusion of the Cold War period.
Moreover, his presentation looks at how feminist theories use gender as a socially constructed category to critique the categories and hierarchies that exist in global politics. There is also a range of feminist approaches touched upon such as liberal, constructivist, critical theory, etc.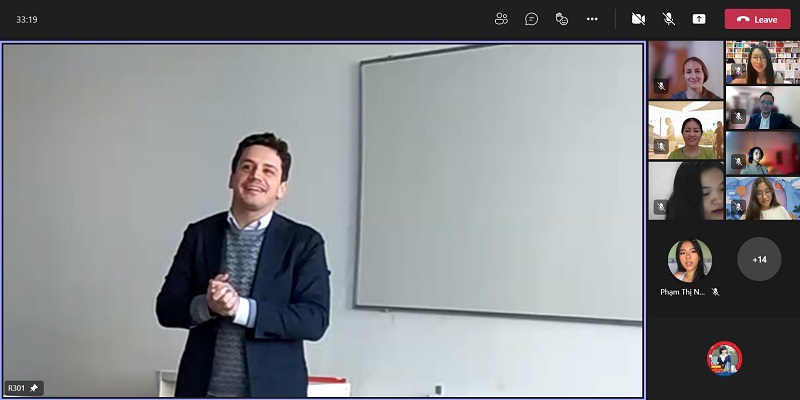 The co-teaching class was instructed by Prof. Dr. Anthony Teitler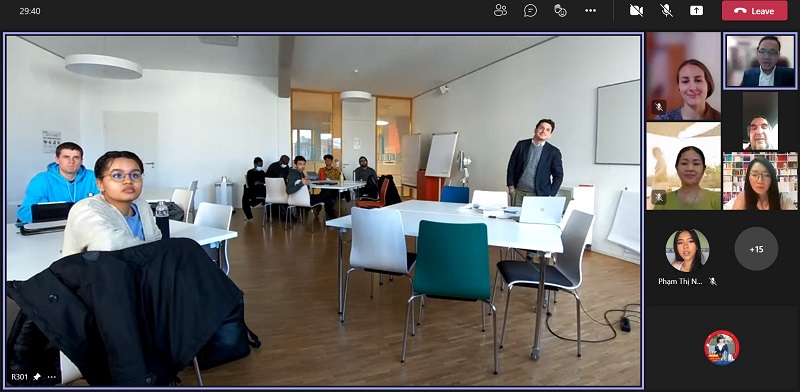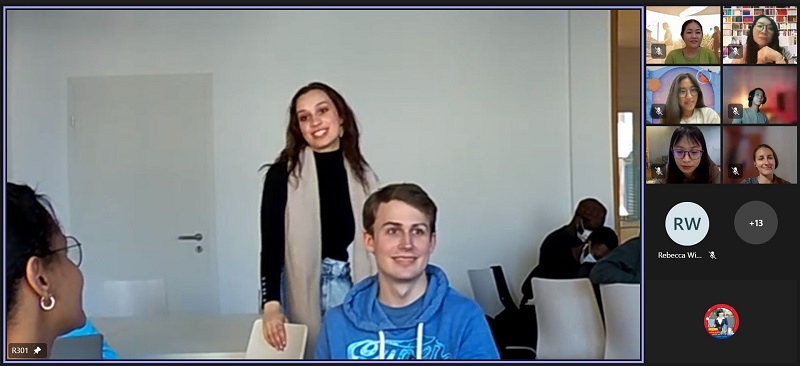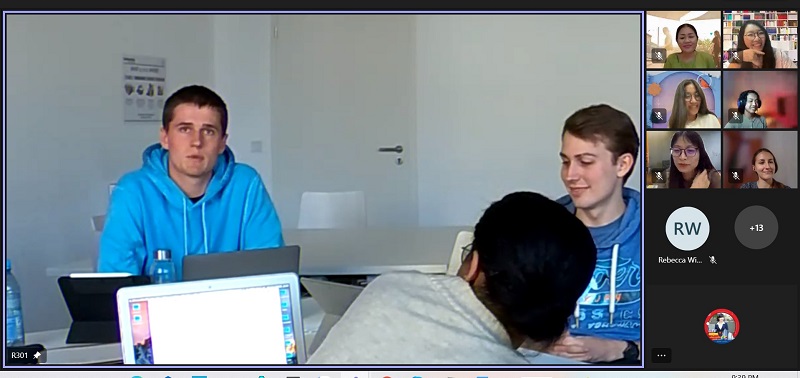 Students of the two universities introduced themselves and gave their regards to new classmates
The Co-teaching class gives students (particularly sophomores and seniors formally beginning their specialized courses) the opportunity to experience the international environment. Students will also develop used to cutting-edge learning techniques, take greater initiative in their studies, gain information from foreign lecturers, and interact with peers across the globe.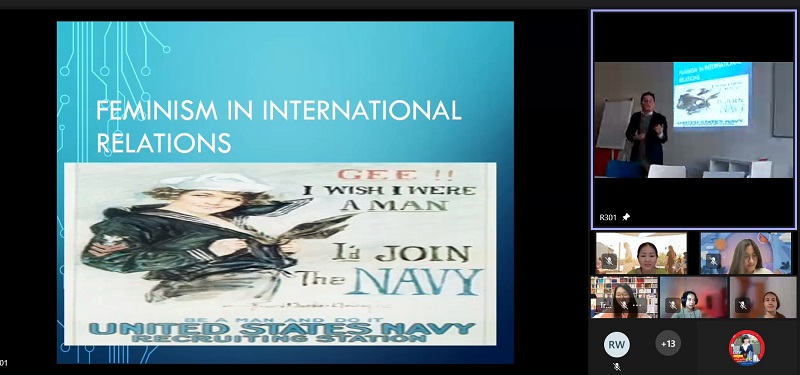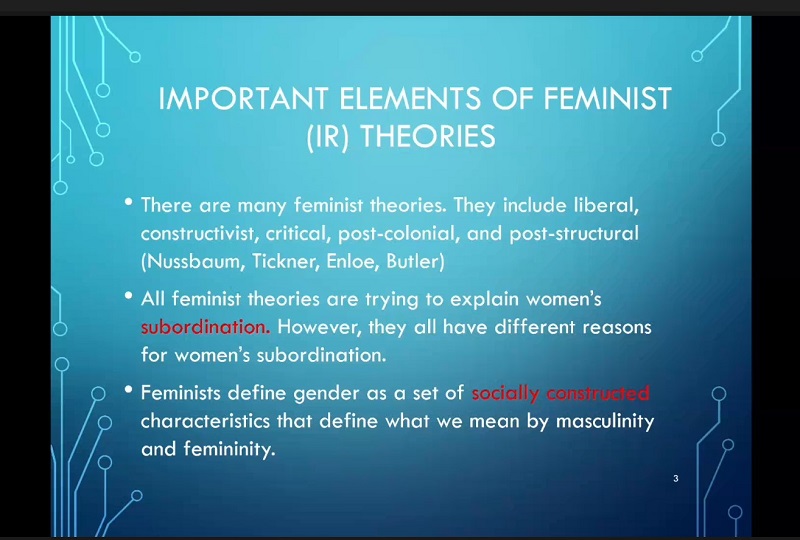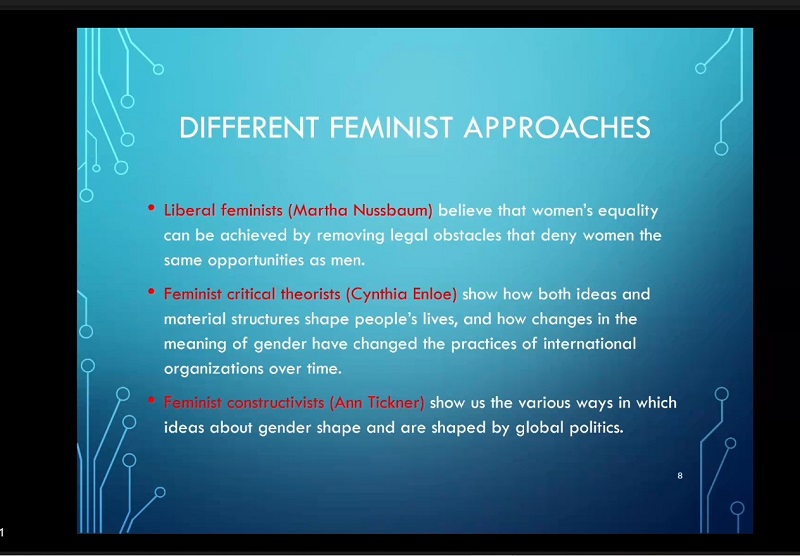 Some contents in the co-teaching class
According to Ms. Le Phuong Cat Nhi, a faculty member of International Relations shared some comments: "An International Relations Theories class at Karls lasted about 5-6 hours, so all students had to prepare their lessons ahead of time in order to keep up with the teaching progress as well as actively participate in-class activities. It's the most effective approach for students to become accustomed to taking charge of their learning and gaining valuable experience. They also had the opportunity to learn about Prof. Dr. Teitler's innovative teaching approaches".
She also stated that she gained a lot from Prof. Dr. Teitler during the co-teaching session, including his teaching style and ability to translate exceedingly complex and theoretical concepts into clear and accessible ones. She was pleased to see UEFers actively participating in the lesson; in fact, some of them expressed a desire for the class to the last longer.
TT.TT-TT