Despite the fact that the economic and social disruption caused by the pandemic is devastating, UEF has constantly made an effort to overcome the pandemic fatigue. Measures have also been taken to maintain the sustainable development of international education and teaching practices as a whole. Online learning and seminar is one of the best choices in such a context to keep international academic activities activated.
Recently, with a desire to provide students of the UK Bachelor's Program and UEF students as a whole with a full picture of current social issues, especially issues of entreprises and the needs of labours after COVID-19 pandemic, UEF International Institute held an online seminar with the topic
"How COVID-19 has impacted organizational behavior globally?"
on
March 27.
In the event, UEF students were provided with sharings from Assoc.Prof. Rick Arrowood – An expert from Boston College, USA. There was the presence of Dr. Do Nguyen Huu Loc – Vice President of UEF – Director of International Institute, Ms. Huynh Tu Anh – Vice Director of International Institute, and lecturers of the institute.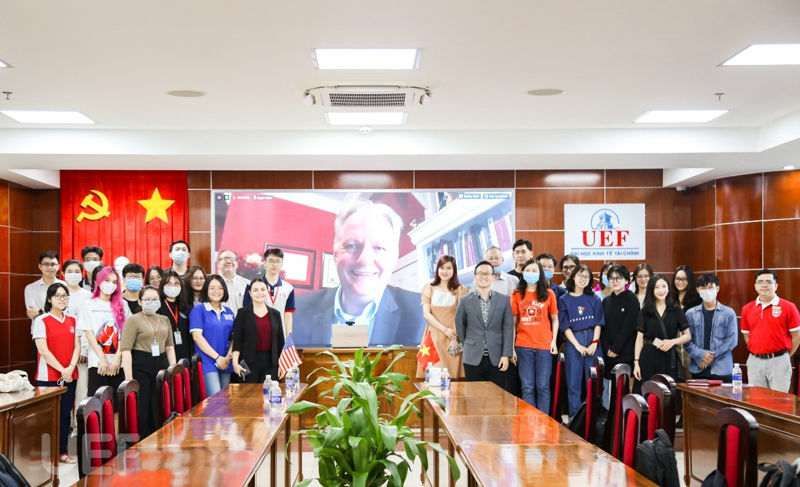 Students of the UK
Bachelor's
Program had an interesting online seminar with the native expert.
Having gained a wealth of professional experience in education and teaching in a number of universities worldwide ranging from
Swinburne University (Melbourne, Australia
), universities in China, Russia, Vietnam to Netherlands as well as hands-on experience,
Assoc.Prof.
Rick Arrowood shared the impacts of COVID on bussineses. In particular, the pandemic has profoundly affected enterprises with the result of widespread business disruptions leading to the effects on other business-related activities.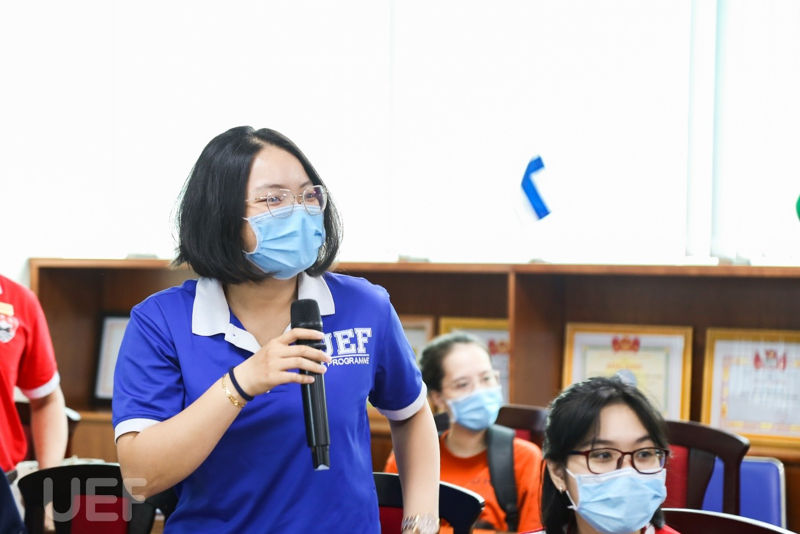 Students showed their concerns about the businesses and the workforce.
However
, it is vital for businesses to draw out plans and solutions to overcome difficulties and stay stabilised and resilient for their development. At the same time,
Assoc.Prof.
Arrowood also mentioned the
situations
of employees in the new society, thus clarifying students' concerns about current business operations and labour force.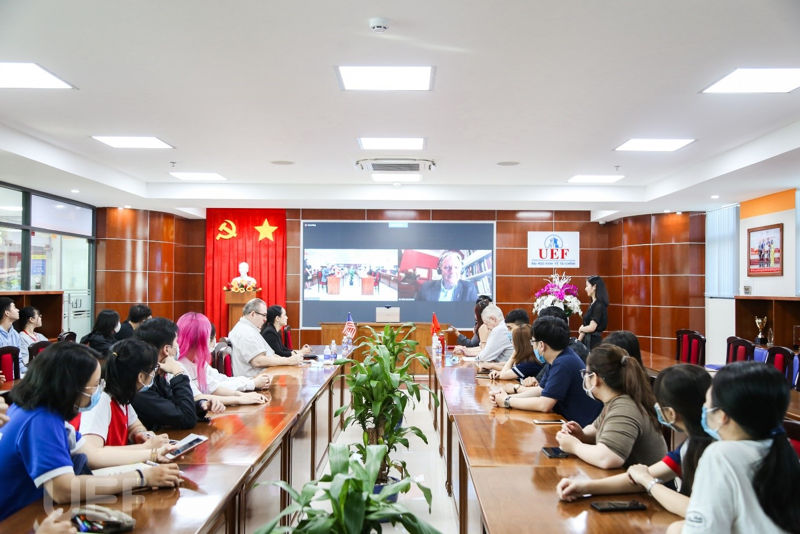 UEFers have always been active in gaining more knowledge.
After the seminar, s
tudents had obtained an overview of current social issues, businesses issues and the labour force. Therefore, this allowed the students to equip themselves with appropriate knowledge and skills to satisfy the needs of the new situation after the pandemic.
News: V
a
n Quy, Image: Nguy
e
n V
o