OCTOBER 21 - UEF Reception & Model - URM Club, UEF International Institute organized the "Define Your Style" workshop with the aim of bringing youth trends in fashion and beauty to UEF students to help them develop their own style and be confident in life. This is an activity in a series of skills workshops "Welcome Week Series'' for freshmen, batch of 2022.
The workshop included 3 sections: "Confident Style", "Transform Your Look" and "Gen Z Talks".
The workshop welcomed Stylist Phuc Tran, Ms. Myka Nguyen – Makeup Artist, Mr. Vo Hieu Nghia – Event Director and Talents Management, Ms. Phan Ngoc Phuong Uyen – Runner up in "HCMC Beauty Pageants 2015" & MC, and Mr. Vo Minh Khai – Model, & Actor.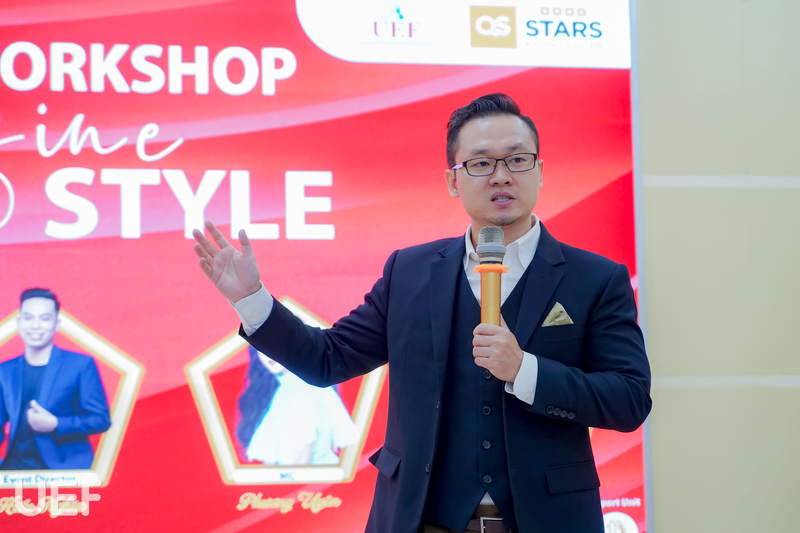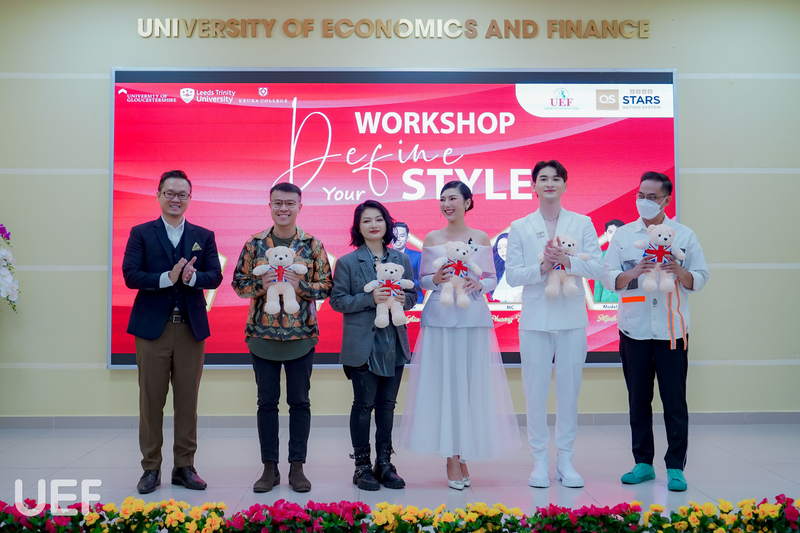 Dr. Do Huu Nguyen Loc – UEF Vice President gave gifts to guests
With the section "Confident Style", Stylist Phuc Tran equipped UEF students with the fashion knowledge and practical skills to create a professional dress style. The four steps to define personal style shared were: understanding yourself, finding inspiration, being more creative, and willing to change.
"It's crucial to dress your age and shape nicely. Don't make yourself appear too old or overly skittish. Additionally, avoid flaunting your body too much at work," he said.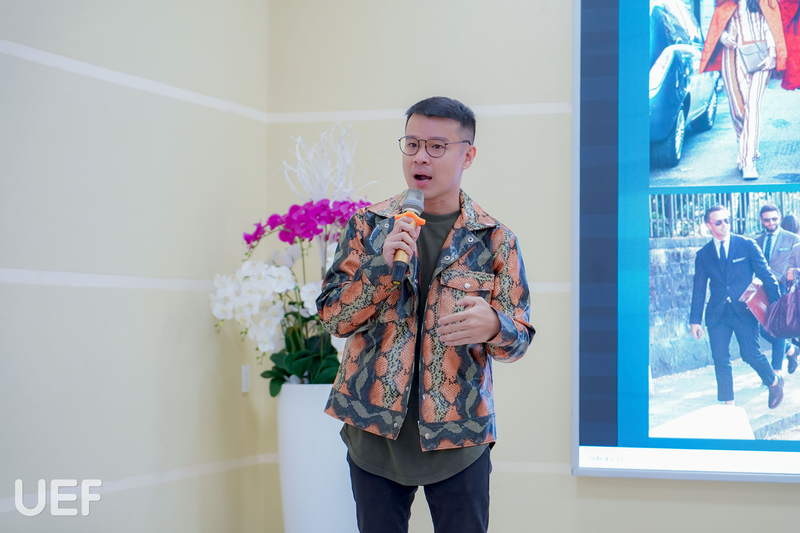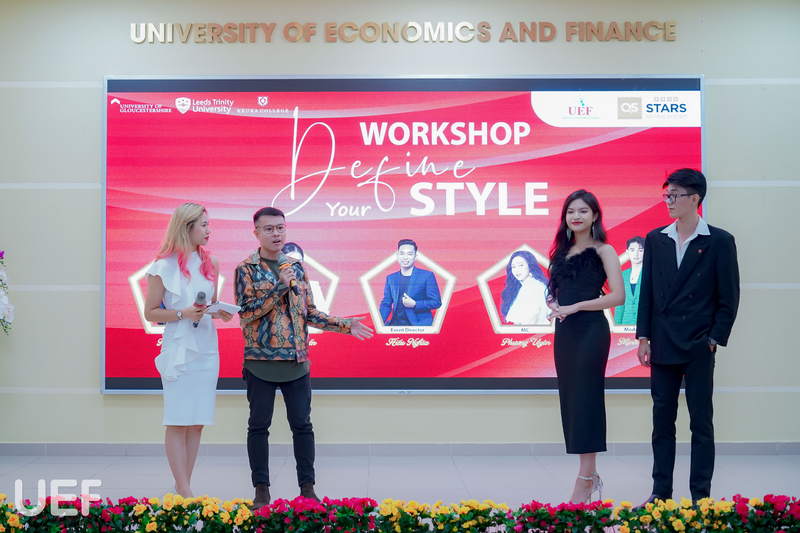 Stylist Phuc Tran shared about style confidence
In the next section "Transform Your Look", Ms. Myka Nguyen instructed UEF girls to do Clean Girl makeup. This style focuses on human natural beauty, simple with 6 steps: concealer - eyebrow brush - nude eyeshadow - mascara - blush - lipstick.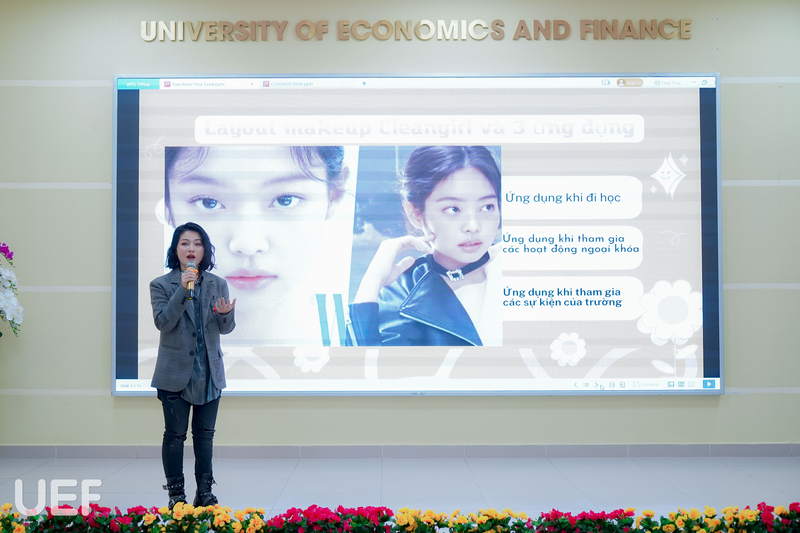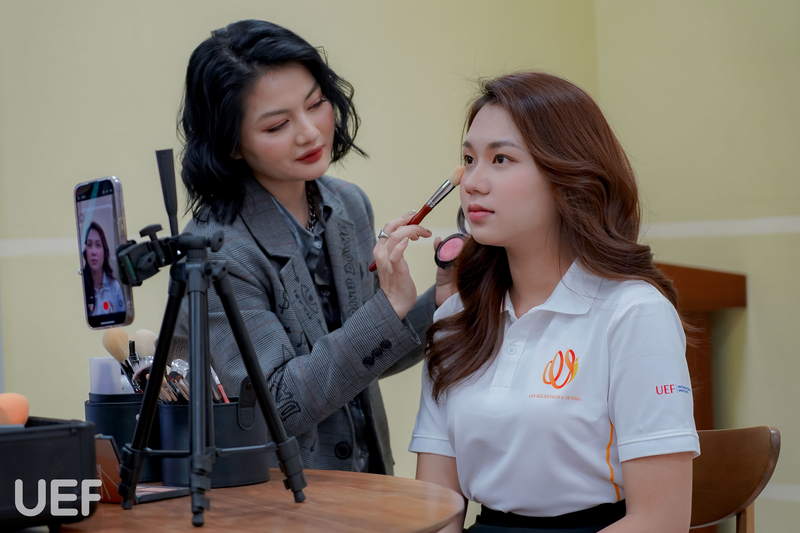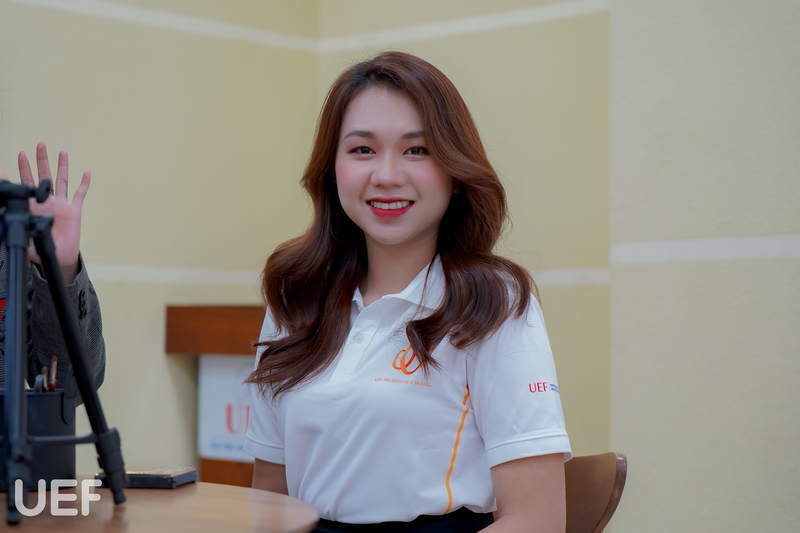 Ms. Myka Nguyen instructed UEFers to do Clean Girl makeup
In addition, Ms. Myka assisted students in updating knowledge, trends about skincare and makeup, identifying strengths and blemishes on their face to find out the best makeup looks to enhance their inherent beauty.
So, how to define personal style as well as keep well-groomed and professional whenever you show up? This issue was shared by the Runner up & MC, Phan Ngoc Phuong Uyen and actor & model, Vo Minh Khai.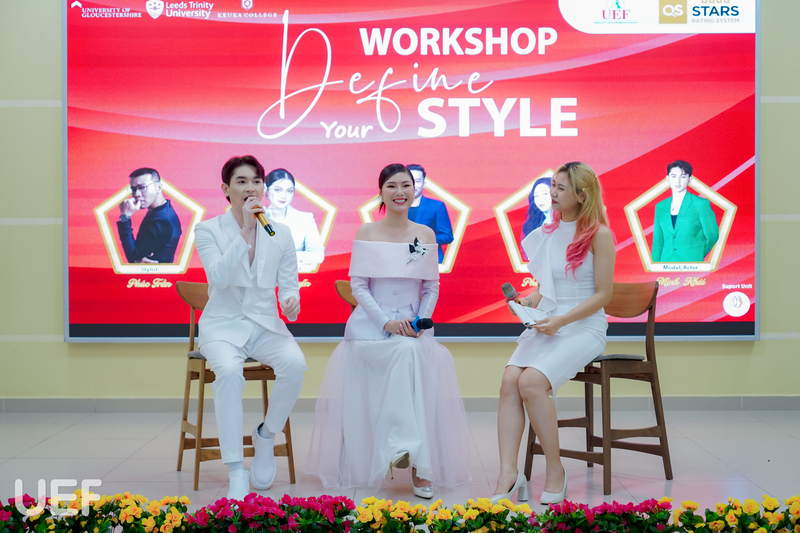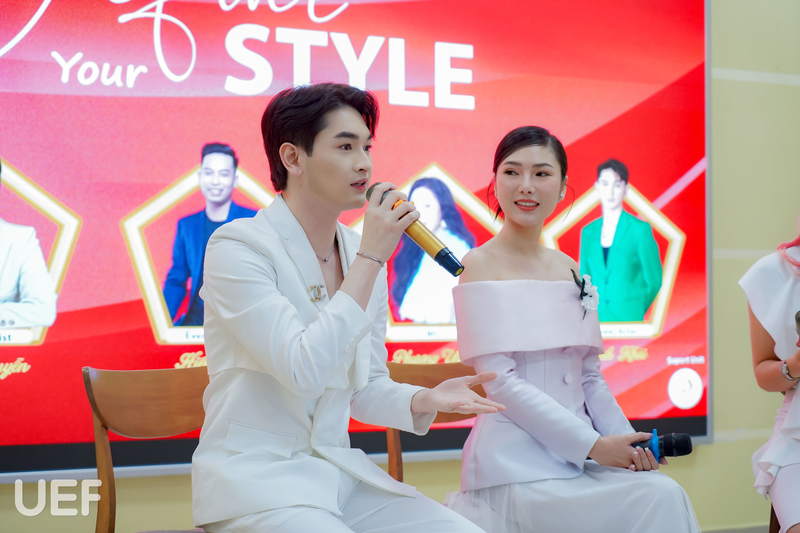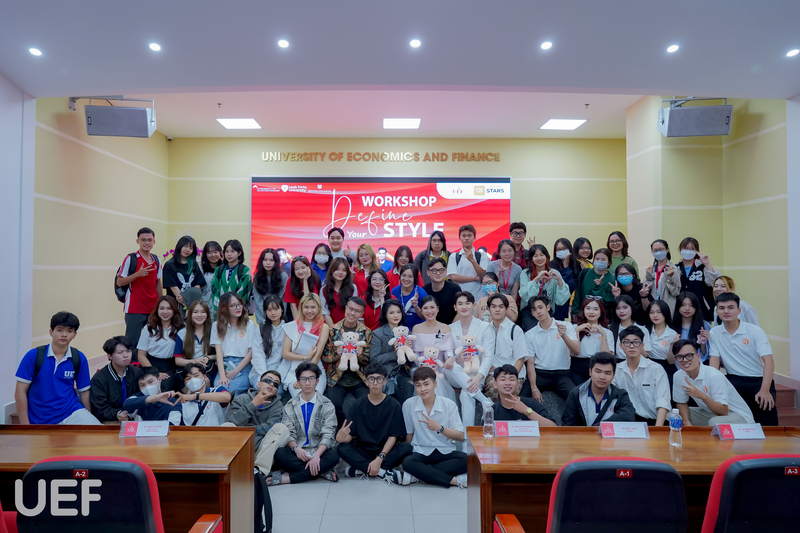 Many experiences to define personal style were shared by guests

Understanding yourself is the core element in defining style. Moreover, you can also refer to someone's style (a celebrity) and measure the emotional feeling of people around to know whether this style is suitable.

The speaker emphasized that everyone would choose for themselves an appropriate style. Styles are not only about dressing but also a way of living, communicating, working,...

Through the workshop, students gained the necessary beauty "tips" from stylish and makeup experts, helping to boost their confidence and radiance in educational settings in life.