These days, a university lecture hall is not only a place for books, presentations, team learning, etc. but it can also be a source of majestic and splendid photos for your personal Facebook page.
Take a walk around to explore the learning space for students of University of Economics and Finance, Ho Chi Minh city (UEF) and you will be surprised at the "luxurious and lavish" hall and many outstanding "check-in" corners of the university right in the heart of the city.
1.
A PRIDE
TO
"BOAST"
,
A PLACE TO "CHECK-IN"
All students agree that the new campus at 141 Dien Bien Phu Street provides them with better learning conditions.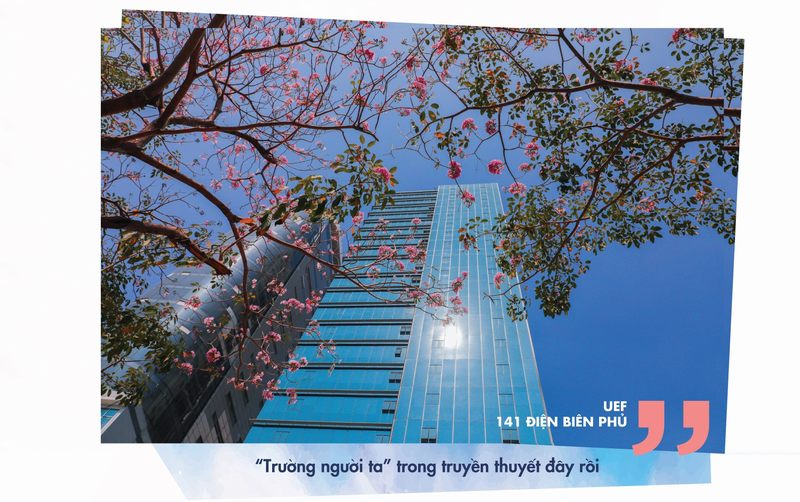 UEF 141 Dien Bien Phu - Here is "a school in your dream"
With the modern, colorful and diverse learning space, it is hard to tell all the "check-in" corners that make your memory card capacity gradually full!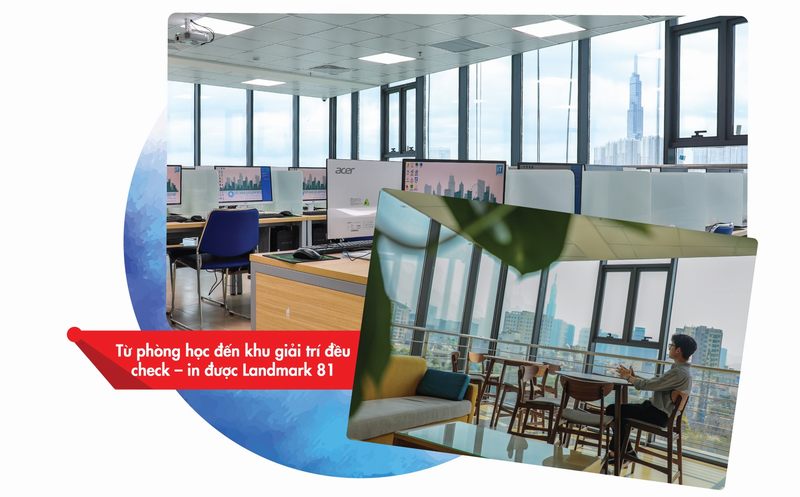 You can "check-in" with a view of Landmark 81 from both classrooms and the entertainment area
In addition to the system of classroom with open space, air conditioning, etc., the state-of-the-art gym, boxing area, self-study area, and more can easily make you exclaim "What a perfect school!".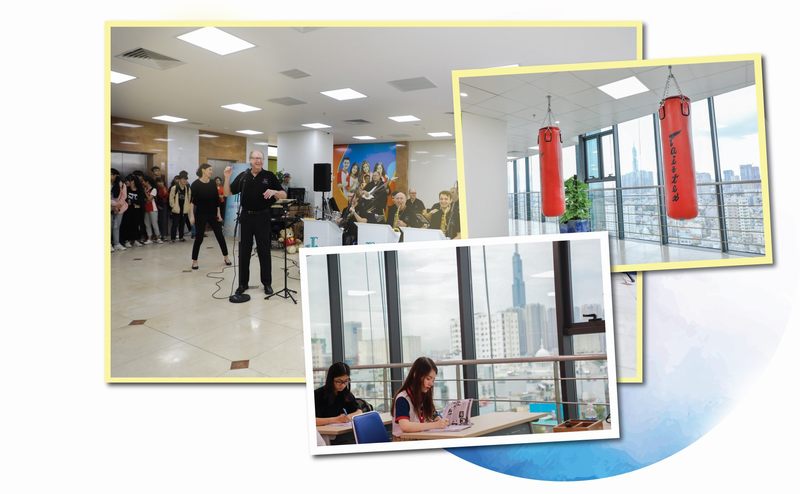 2. A
CREATIVITY-INDUCING
SPACE
The practice area, self-study area and library of the school not only help students gain more non-bookish knowledge but also create an environment to nurture creative ideas thanks for an inspiring space.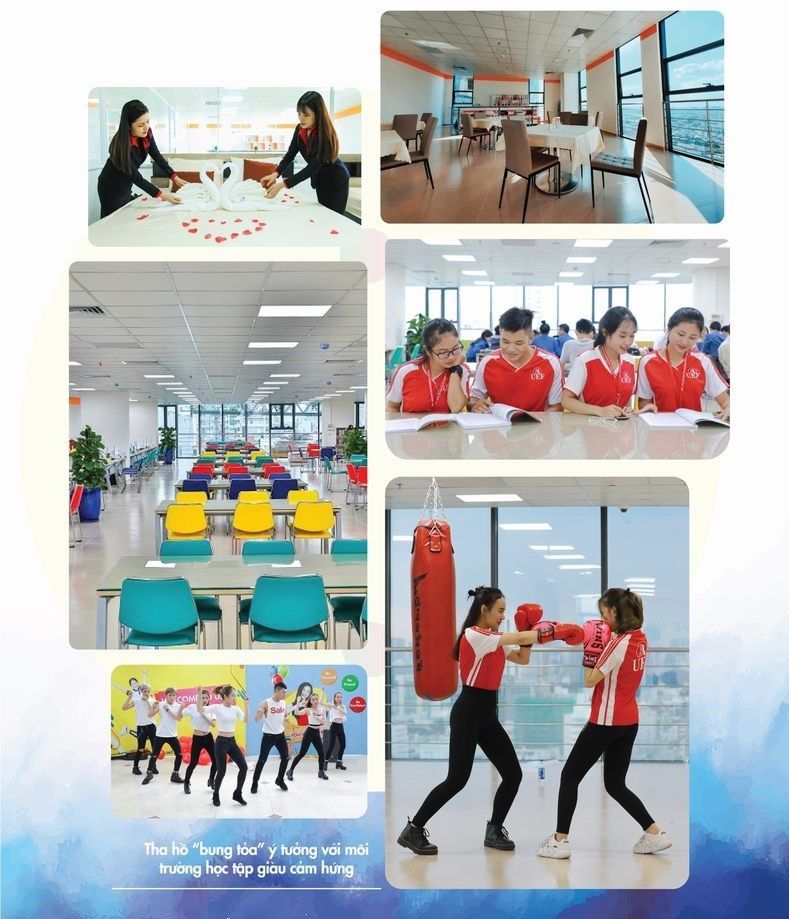 Feel free to come up with ideas in a learning environment full of inspirations
UEF is not really a university "with everything", but once you arrive here, you will experience a different league than anything you have ever known at UEF whose prime focus is to serve students.