On 13/6, students of Business Administration and Marketing of International program between UEF and Gloucestershire University (United Kingdom) attended a fascinating session via a workshop "Principles of Import and Export Management."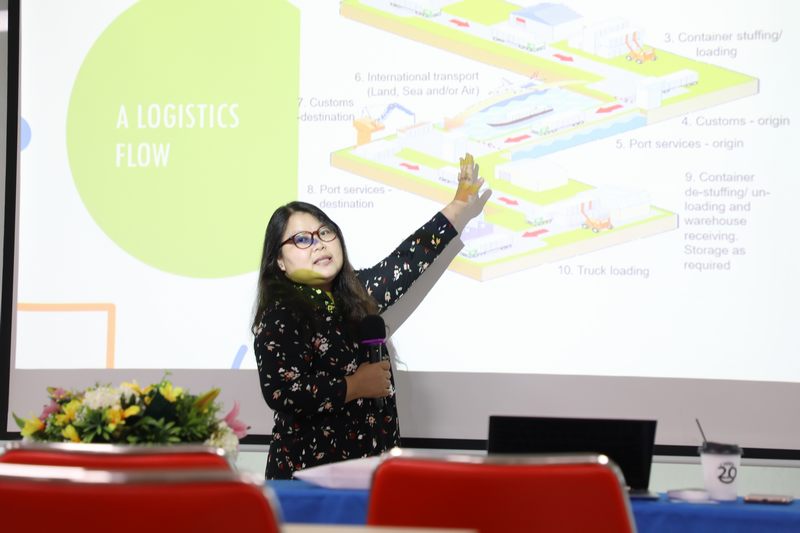 Ms. Ly Hai Bang delivering knowledge about FMCG for UEF students
It is known that this session is a part of "Applying learning theories and practical skills in industrial revolution 4.0" program, which integration practical knowledge into the lectures equips students with new career perspective as well as help them to acquire the lessons in an effective manner.
A special guest speaker in the workshop is Ms. Ly Hai Bang, Director, Project Management Consumer Goods at DKSH Vietnam Co., Ltd. With abundant experiences in the field of FMCG, speaker introduced to students an exclusive picture of import, storage and distribution of the industry.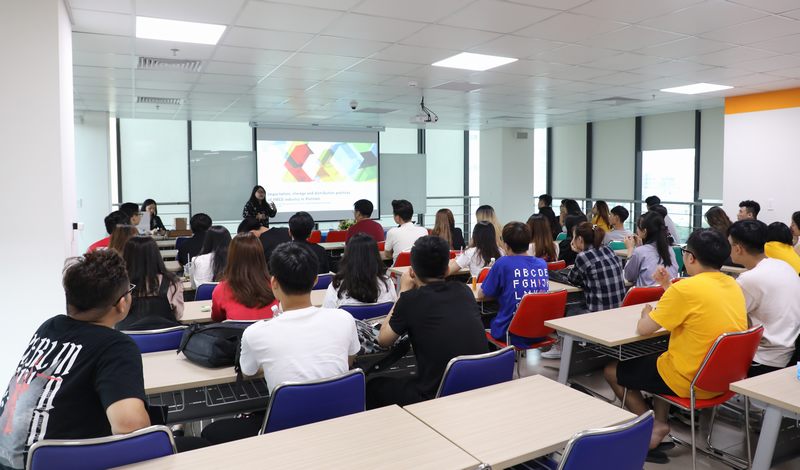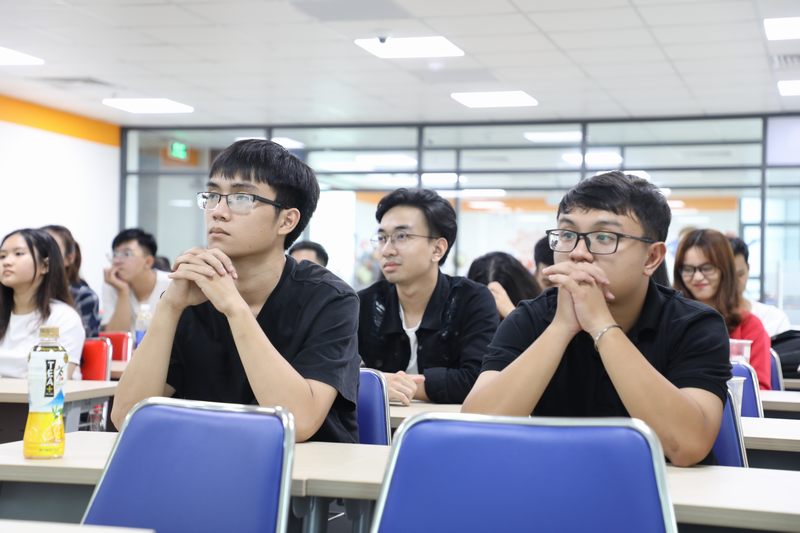 The workshop provides more practical knowledge for students of U.K Bachelor Program
Accordingly, UEF students seized opportunities to explore the operating process of Fast-moving consumer goods, knowledge of import, tax, shipping process, transport permit,...
In the FMCG industry, storage is also an important activity, which Ms. Ly Hai Bang presented detailed information about packaging, preservation and maintenance, distribution to the consumers... As a result, UEF students have not only gained an overview of the operating process and method of calculating prices when they were launched into the market but also grasped the chance of direct discussion to receive the explanation related to the concern of this topic with the speaker.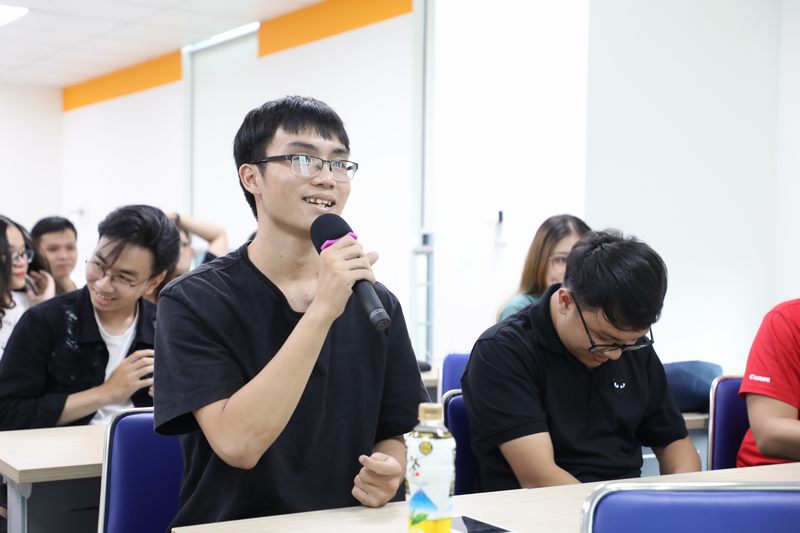 Students directly ask questions to the speaker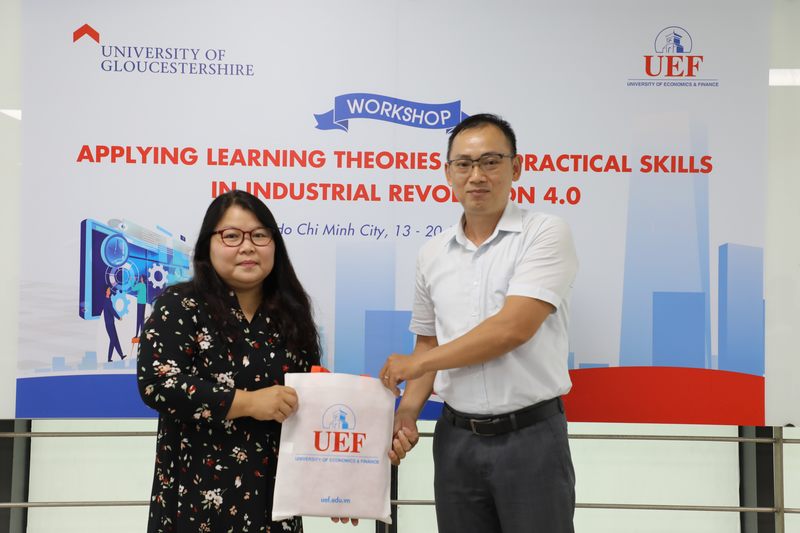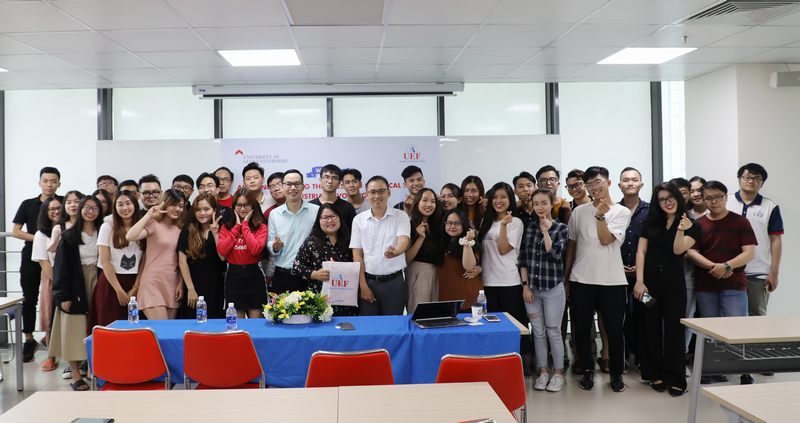 Dr. Le Quoc Thang - Vice Director of UEF International Institute – offers the keepsake to the speaker
In the coming time, students of UEF international programs will attend more workshops to update their knowledge from "Applying learning theories and practical skills in industrial revolution 4.0" program. The second workshop will continue with "Research and Study skills" for students of English Language and Linguistics. Speaker of the session is Mr. Brian Le - Founder of iHeartEnglish Center and CEO of The International School. Mr Brian Le, who graduated from Cornell University (U.S), is one member of Ivy League. The workshop places emphasis on offering students information about research methods, thesis writing as well as preparation for future academic research, which will take place at 9.30 a.m on June 18th.
Original News: Quyen Cuong