Research and study skills is the next part of "Applying learning theories and practical skills in industrial revolution 4.0" program for students of U.K Bachelor Program at Ho Chi Minh city University of Economics and Finance. With "Research skills and academic writing methods" topic, Mr. Brian Le instructed numerous useful "tips" and "principles" to practise academic English writing skills.
In terms of the subject meaning, Dr. Do Huu Nguyen Loc - Vice President, Director of International Institute of Education emphasized the great importance of this skill in not only learning, science research but also business environment, professional work of students after graduation.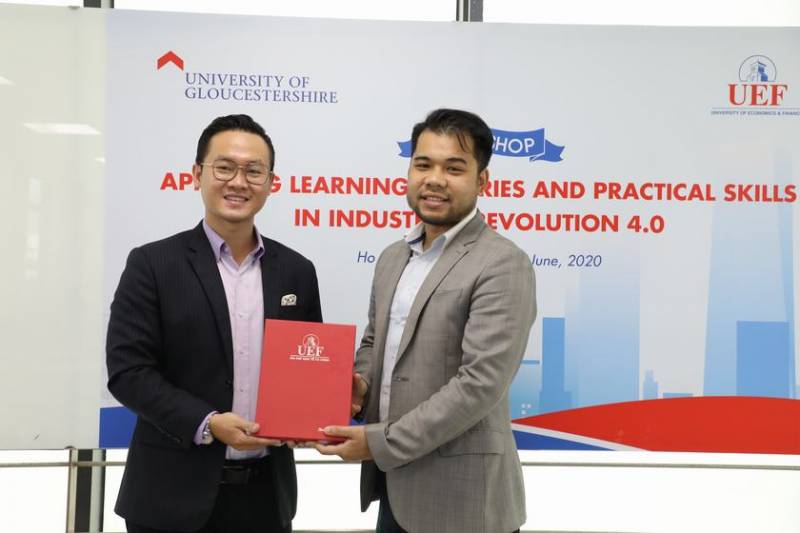 Dr. Do Nguyen Huu Loc speaks and offers the keepsake to Mr. Brian Le
Speaker Brian Le - CEO of The International School and Founder of iHeart English - has acquired various knowledge in the top educational environment and experience of teaching academic English. This provides practical lessons for students of English Language and Linguistics as well as international programs at UEF.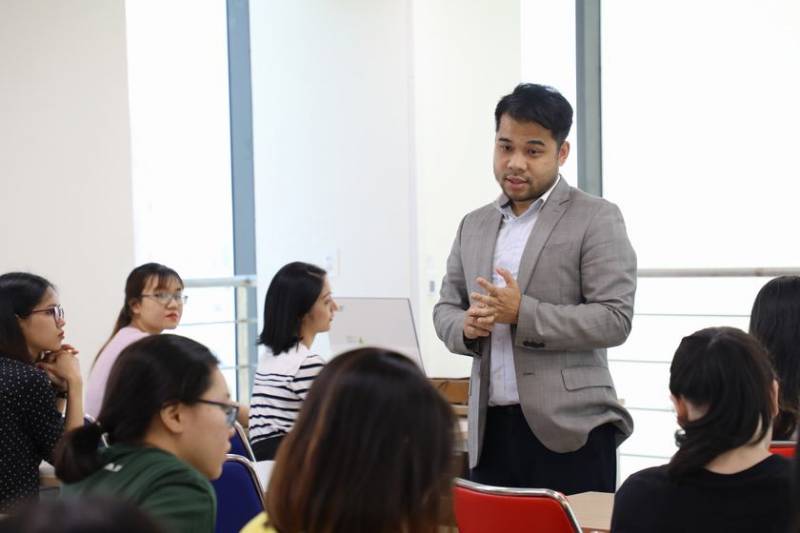 Speaker asks numerous questions to find out students' frequent problems on essay writing
With his open-mindedness and sense of humor, Mr. Brian Le guided students to explore various aspects of essay writing, including strategies, learning route and technical skills. Despite a tough topic seemingly requiring learners' patience during a long time, in this workshop, students could obtain simple and effective tactics for "once in a lifetime" learning.
Within 90 minutes, speaker delivered a huge amount of experience from 5 rules and 6 steps for researching and accomplishing academic essays to technical issues, including Harvard References Style, basic outline of an essay, linguistic foundation (sentence structure, vocabulary usage). All of them has relieved student's stress on pursuing core subjects in English.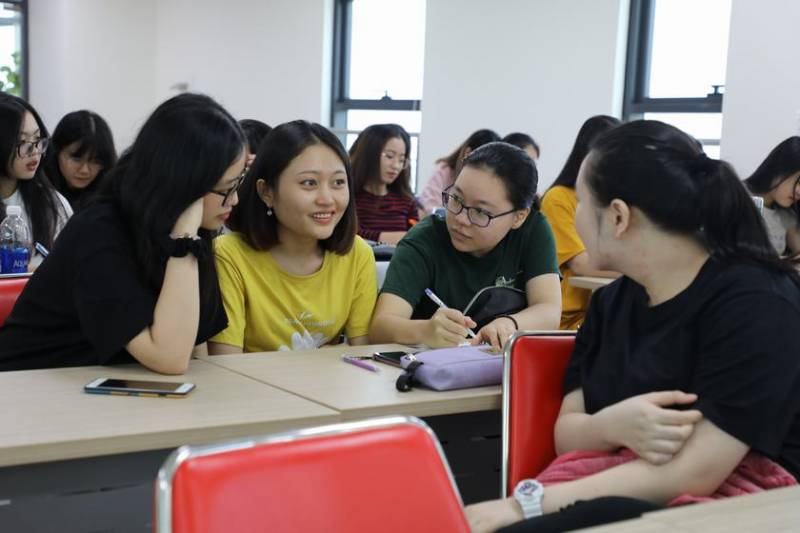 Students focus on the speech and have mutual interaction
The final topic of "Applying learning theories and practical skills in industrial revolution 4.0" program pertains to Critical Thinking, Problem-solving and Time Management skills - "A moralist's view: Ways of Thinking Ethically", which will take place at 13.00 - 18.00 on June 20th at 08.06 room.
It can be asserted that UEF pioneers an exclusive training for students, who are not only educated in the bilingual - international program, but also well-equipped with crucial skills to keep pace with global students. This Essay Writing Workshop is considered an evidence for UEF's training of auxiliary skills for research and human development.

Original News: Phuong Tran
Images: Duc Huy