In order to provide students insights into the paramount importance of leadership skills employed in managing and deciding tasks for proper staff and time, on July 26th, the Internaltional Exchange club organized the Training workshop on "The art of Leadership"
Dr. Loc Do - Vice president and Director of UEF International Institute, Chairman of HCMC English Language Research and Teaching Association is the companion speaker at the workshop.

Apart from learning leadership skills from "real world example", the participating students also gained how to express the flash of inspiration, ideas, and proper vision to build-up a better outcome organizational structure.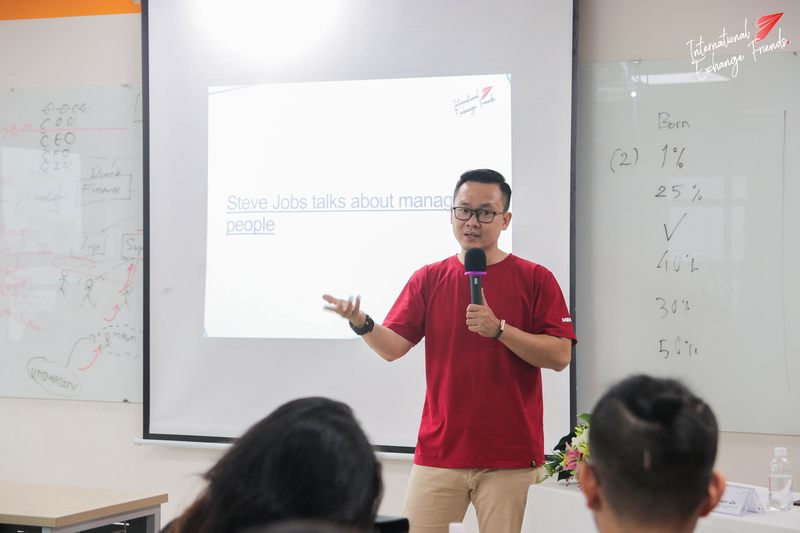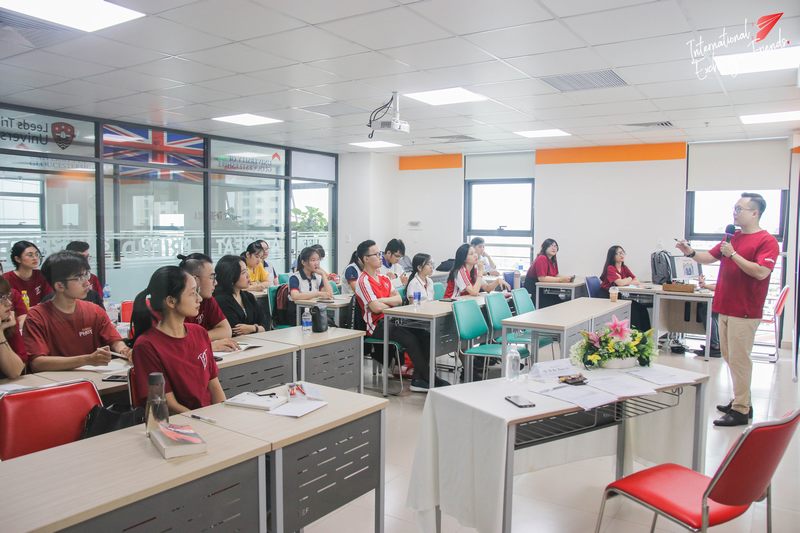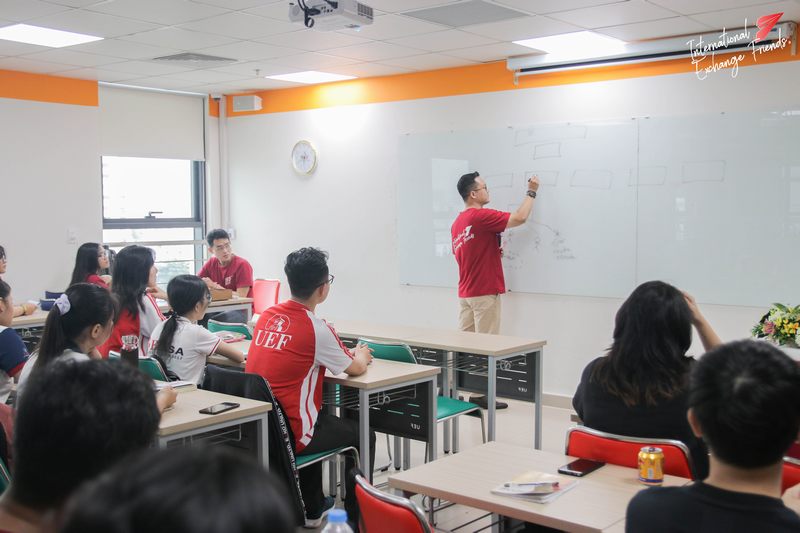 Dr. Loc Do - Vice President of UEF provided insights into the Art of Leadership
Especially, Dr. Loc Do also helped students to orient the essential elements of a true leader by getting to know how to identify and develop human resources structure. From there, creating a basis for implementing the assignment steps, managing general work progress as well as effectively evaluating KPIs. To become a good leader, students also need to have skills in negotiating, communicating - listening to reach ideas agreement in teamwork.
In addition to sharing information, the speaker also helped the students to practice many skills so that they can practice the characteristic of a leader in the future.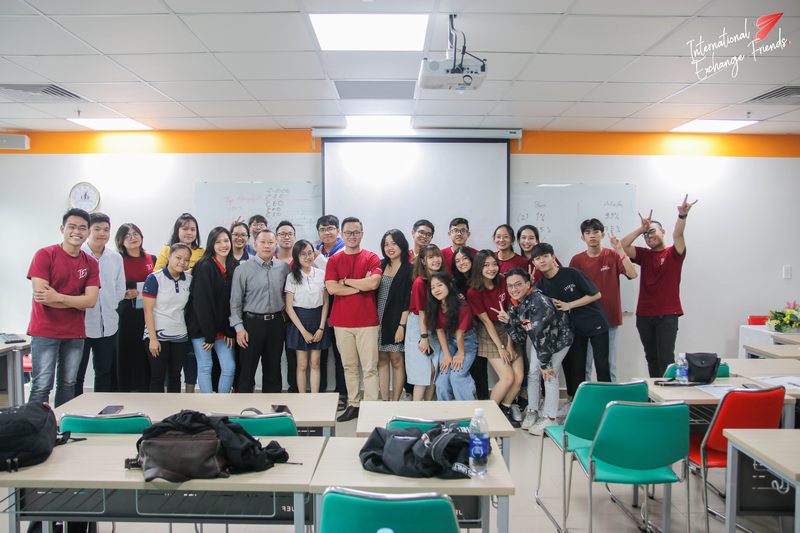 The training session equipped the necessary skills for students to be "the great leaders" in the future
As one of the key clubs of the UEF House in international activities, IEF is constantly equipped with the knowledge and created many useful "playgrounds". Through this training session, the members of IEF gained a lot of practical experience and skills to develop more special programs for the UEF student community in the coming time.
News: Quyen Cuong, photo: IEF club