Following the exciting academic playgrounds for students in the early days of 2021, the Faculty of UEF International Relations has collaborated with the Office of Student Affairs to hold the
Golden Bell Challenge competition
with the theme: "
ASEAN - 53 years of establishment and development
". After many rounds of competing, on the afternoon of January 13
th
, the final round took place with the participation of 100 contestants and a great amount of audience.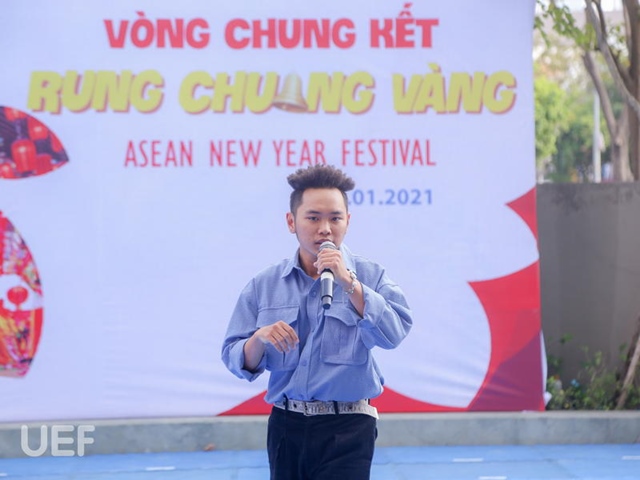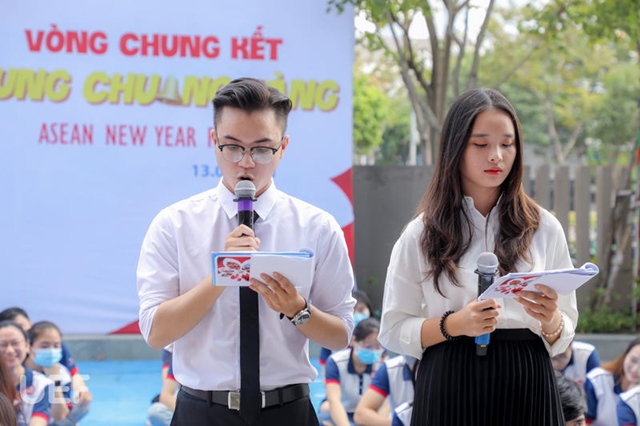 Warming up the competition with eccentric performances before the final round
To accompany and motivate the competitors there were the presences of the guests and the lecturers, including Ms. Truong Quynh Anh - English learning Center of Vietnam - ELC Sponsor Representative; Mr. Do Quoc Anh - Vice Chairman of the Board of Trustees, Dr. Nhan Cam Tri - Vice President of the University, and other lecturers of the Faculty of International Relations.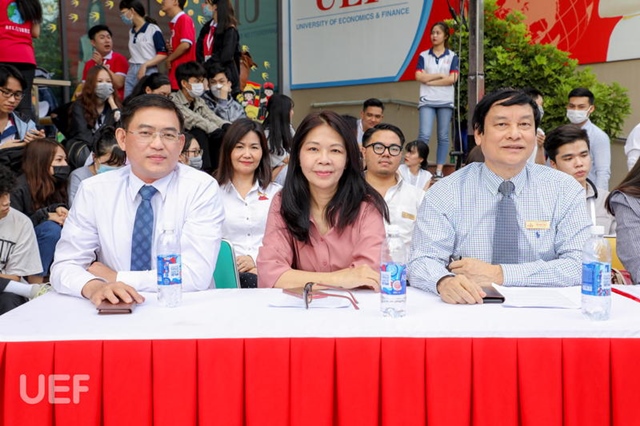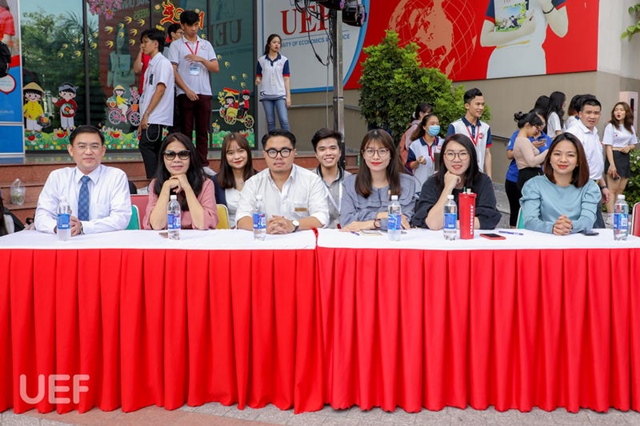 The extremely "cool" advisory board ready to support the competitors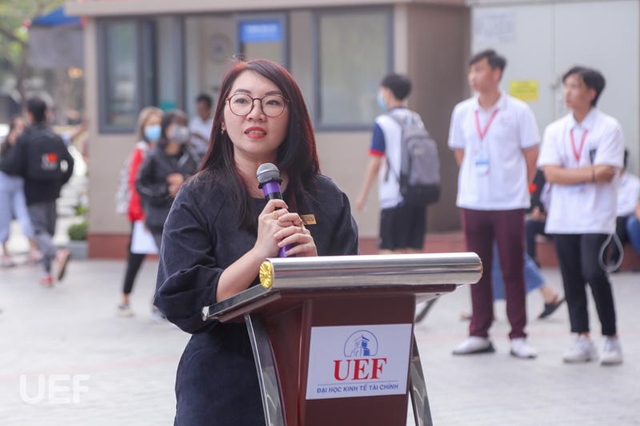 Dr. Tran Thanh Huyen - Dean of the UEF Faculty of International Relations congratulating the finalists
Upon reaching the Finals, alongside excitement, it was inevitable that anxiety and suspense were manifested too. "I feel quite nervous, although I have reviewed a lot, I do not know how many percent of the vast knowledge about ASEAN has managed to stay inside my head. Through the competing rounds, I have obtained more useful knowledge. After the Finals, no matter the outcome, I would still have gained a lot of experience for myself. I hope that the other contestants will also have a great experience in this competition", shared Hong Hanh, a student.
Indeed, per each question, the members of the UEF Family were updated with new information as well as being reminded of the knowledge on the ASEAN organization and neighboring countries that were taught before.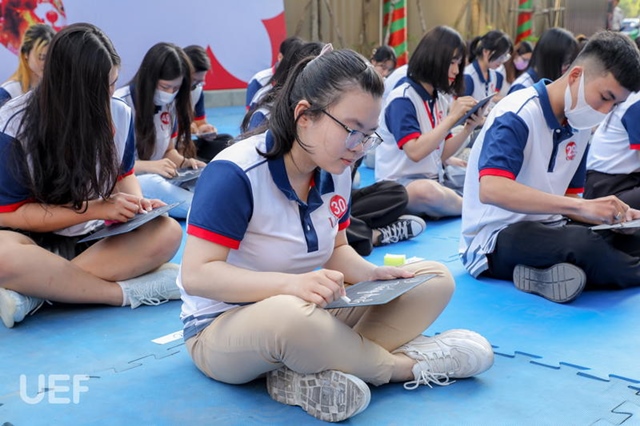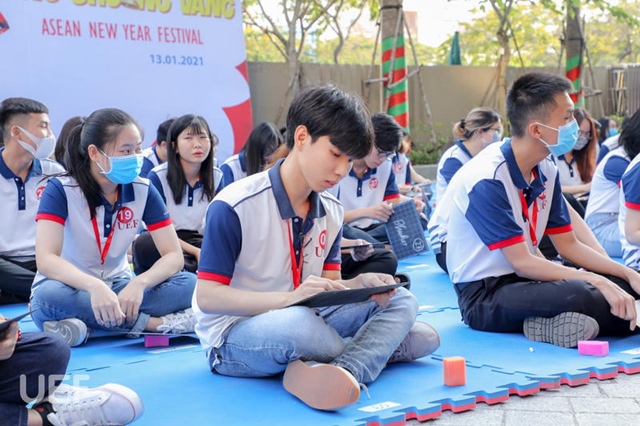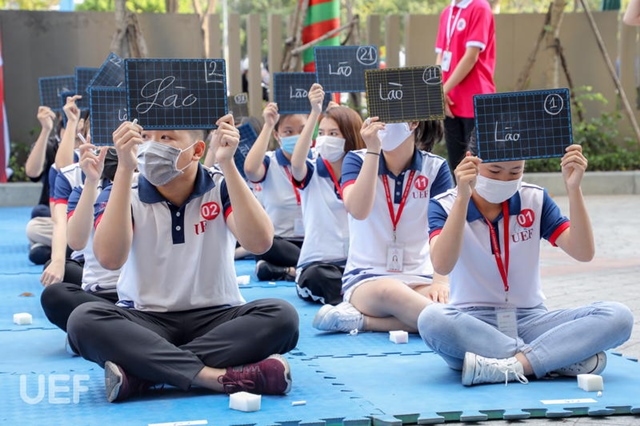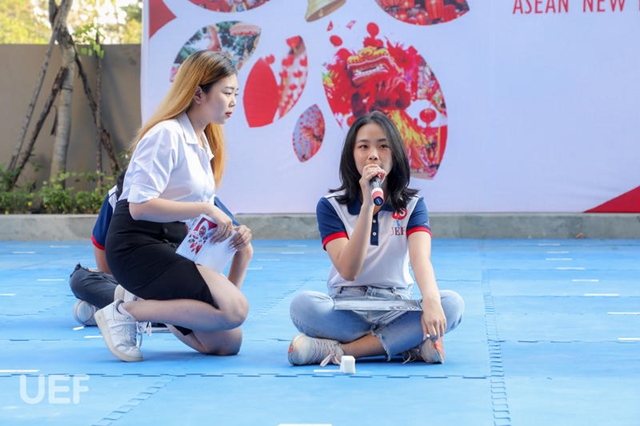 The competitors striving with all their might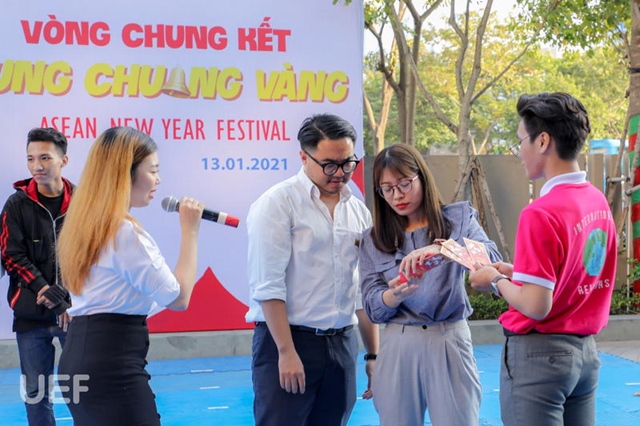 The Advisory Board with the mini-game "Peach blossoms of Tet" has created very exciting relief support for the competitors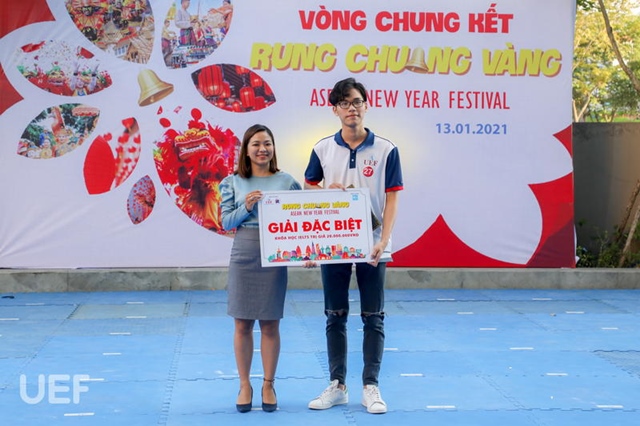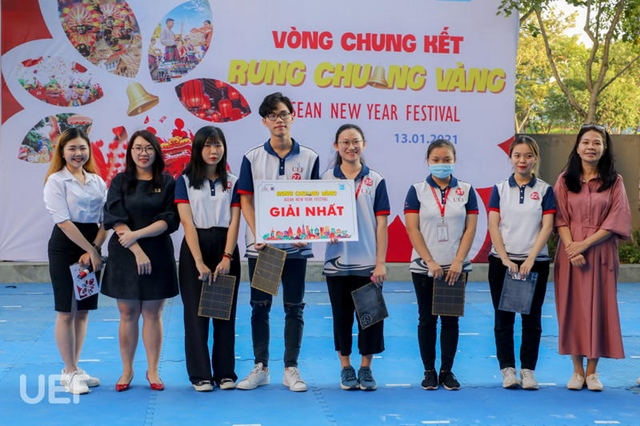 After 20 questions of the competition, the organizers have announced the winners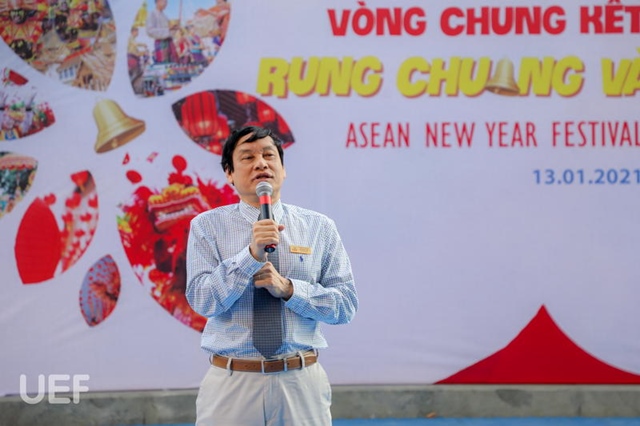 Mr. Do Quoc Anh - Vice Chairman of the Board of Trustees – giving best wishes to the competitors as well as wishing UEF a prosperous year in 2021
Not only was this the academic playground for UEFers to showcase their profound amount of knowledge, agility, and assertiveness, the "ASEAN Golden Bell Challenge" competition was also an opportunity for students to unite and exchange upon the steps towards New Year. Upon stepping off this fascinating arena, don't forget that there also will be many more activities waiting for you at "
UEF Spring Fest 2021
"!
News: AMi, photos: Media Team