The cool atmosphere recently have created an eagerness for UEFers to celebrate a Merry Christmas. And UEFers need not to go anywhere else: The pine trees, snowflakes and the reindeers have appeared all around our campuses. A bunch of new photos have been posted here and there on our members' Facebook newsfeeds. So what are you waiting for? Be fast and pose for a new photo right at our main lounge!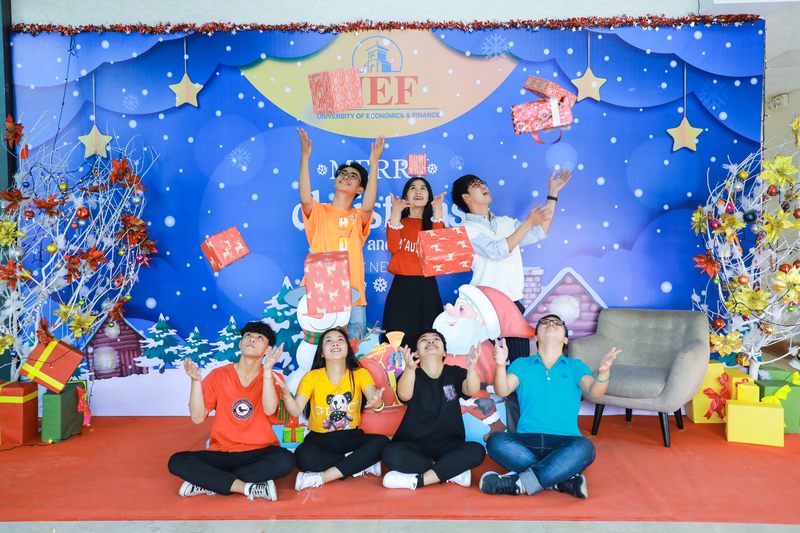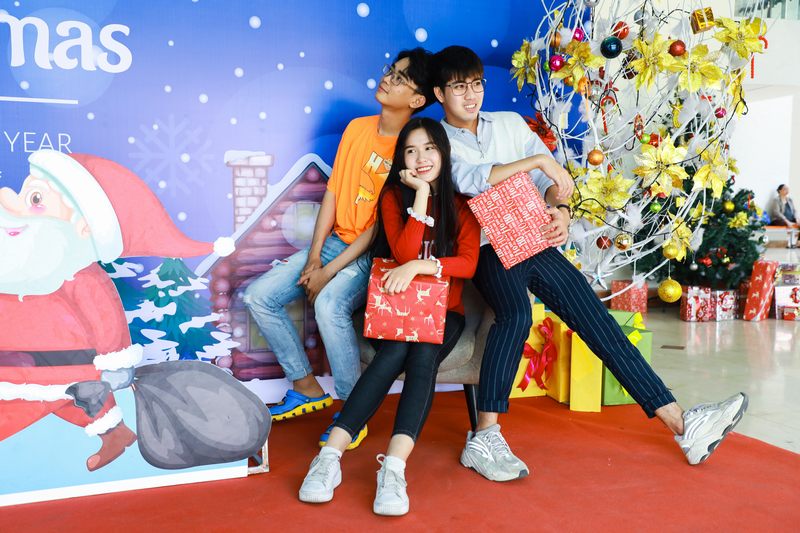 Cute poses at the main lounge
Every Christmas, UEF provides a new theme for all to capture good memories with their beloved friends.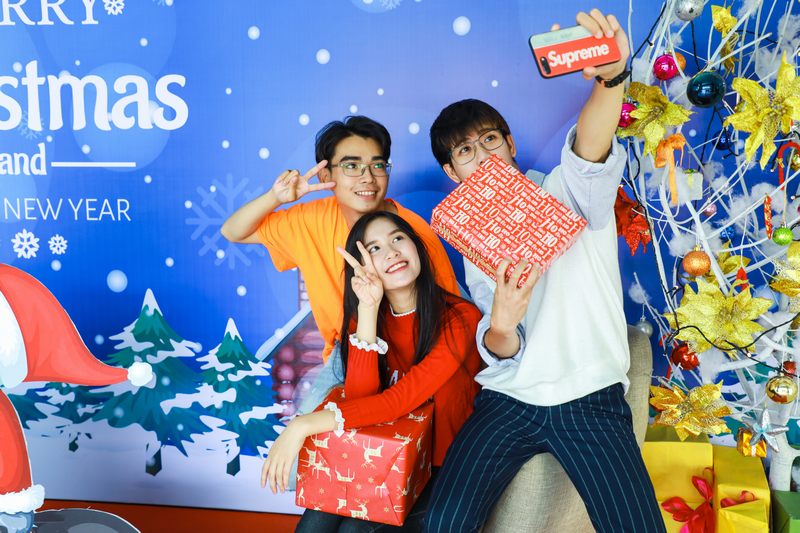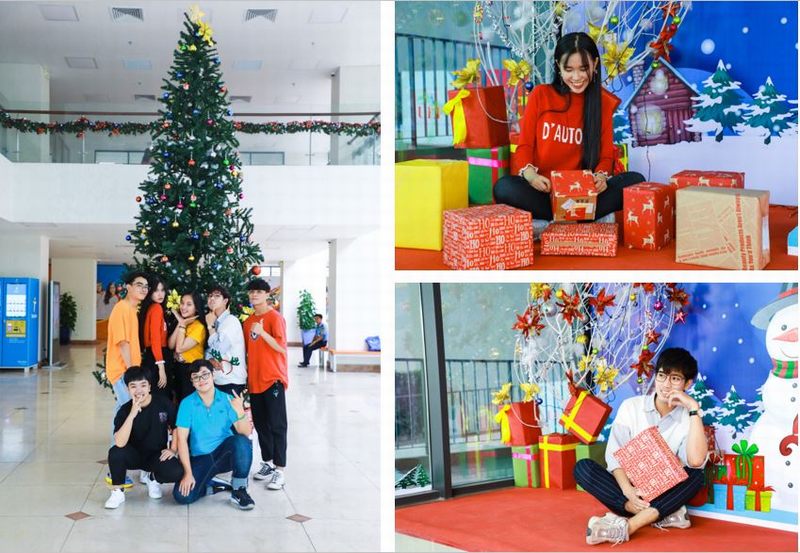 'Dress a bit' and update your social network profiles with Christmas photos
The Christmas designs this year were carried out thoroughly by our students themselves. Members from different faculties had a network opportunity and
beautiful year-end memories together.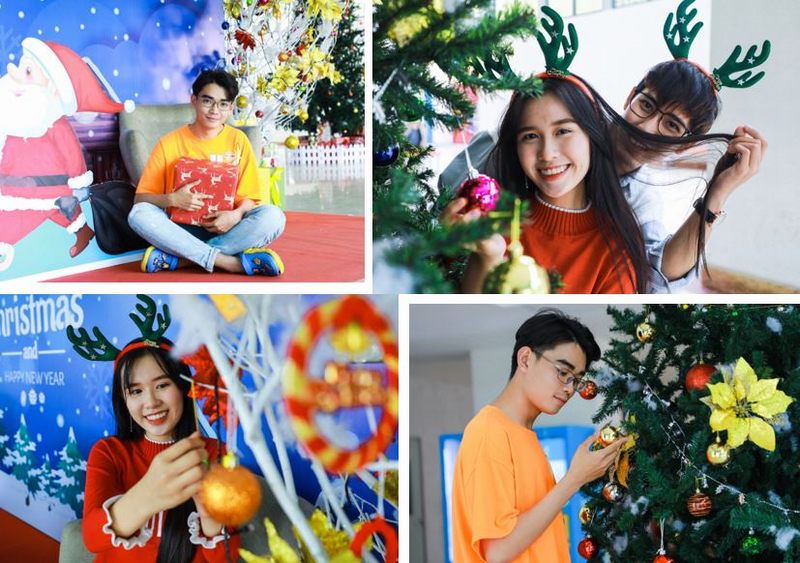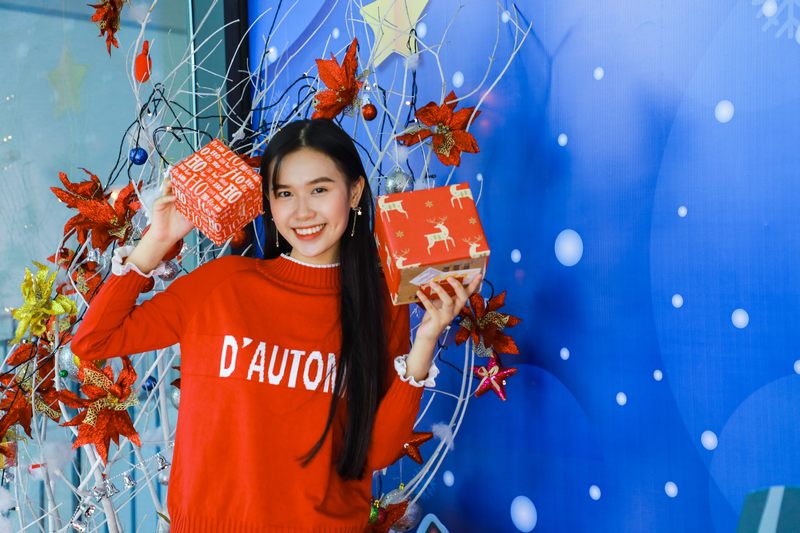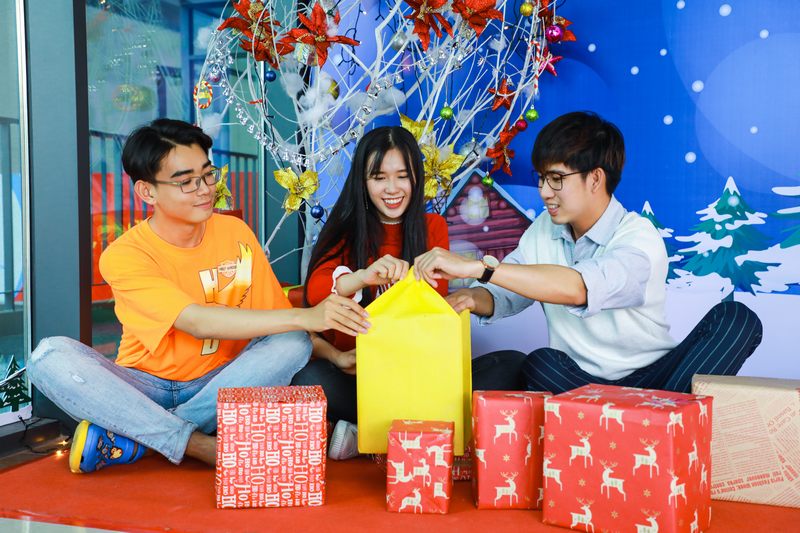 Let's pose and have a new top-notch Facebook avatar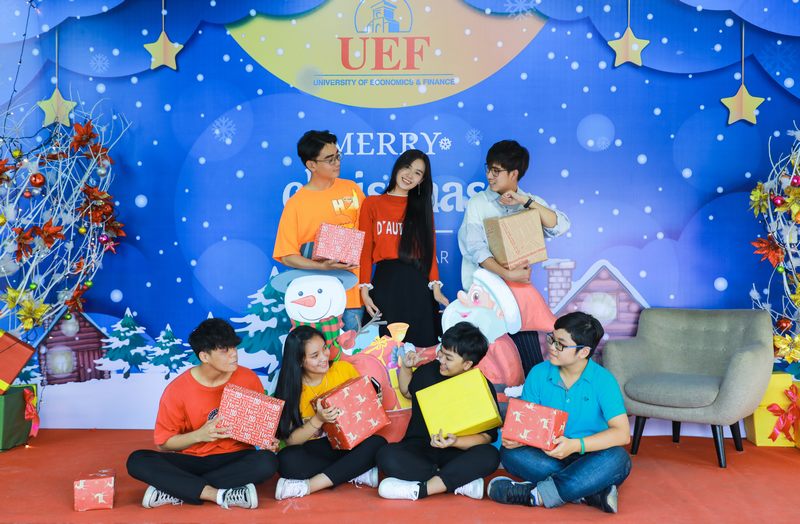 Save our beautiful memories this Christmas season
News: TT.TT-TT