MAY 13 - Given that internal communication creates a strong bond between participants within an organization,
the International Institute hosted "The Importance of Internal Communication" workshop
to help students better grasp its matter and communicate effectively in a workplace.
The event had the presence of Dr. Do Huu Nguyen Loc
– Vice President & Director, UEF International Institute, Ms. Huynh Tu Anh – Deputy Director, UEF International Institute, faculty members and students.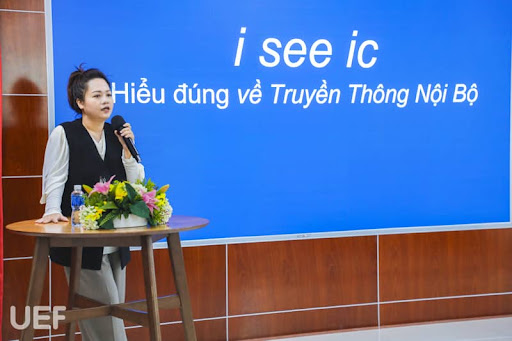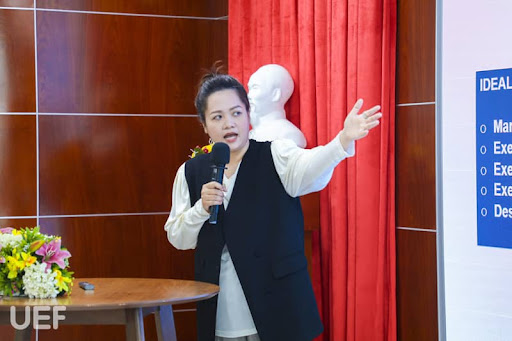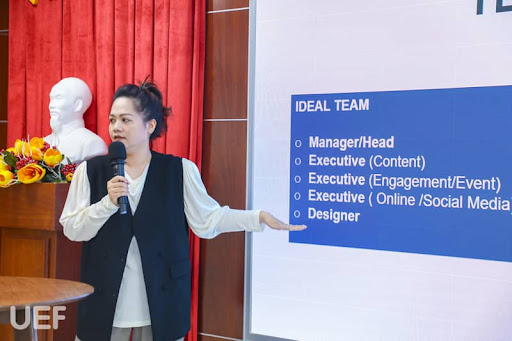 Ms. Van Quynh provided a wealth of information on internal communication
Ms. Tran Phuong Van Quynh, having 14 years of experience in Media, Branding, and
Business
Marketing in domestic and international cooperations, was the keynote speaker.
The workshop focused on
internal communication issues, including role, responsibility, importance, Stakeholder, Operational tasks, Pop up/Ad HOC Task, and qualities in demand for internal communication jobs.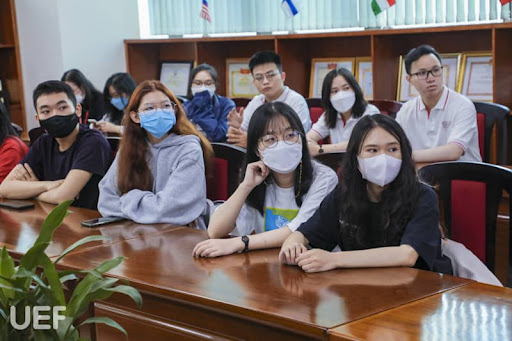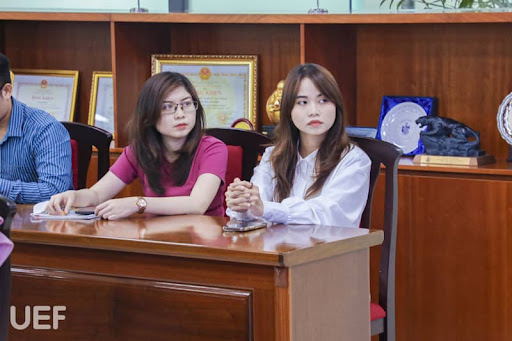 Students paid attention to the keynote speaker's sharings
In essence, according to Ms. Van Quynh, internal communication is how a business delivers its vision, mission and core values to relevant employees at the right time to shape, strengthen and spread the organizational culture.
Internal communication links colleagues with different responsibilities in a business, comprising content creation, event management, video production, publication design, website management, planning, script writing, report writing, social media management, and media relations.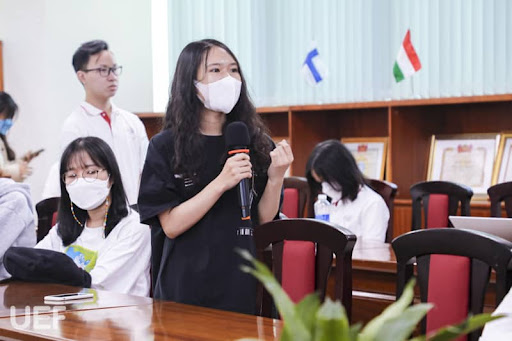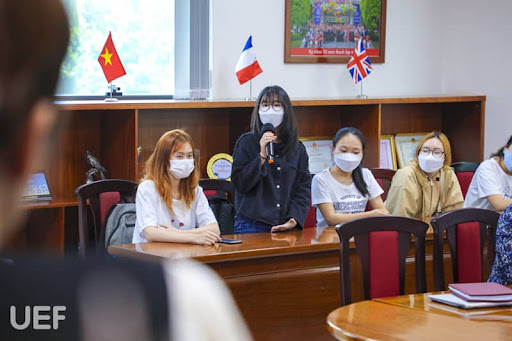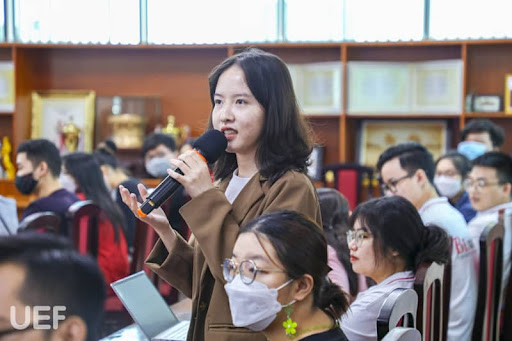 The keynote speaker responded to queries from students on internal communication
Therefore, internal communication was emphasized to play a vital role in core values
preservation, employee productivity, employee retention, employee engagement in the company's success, and profit growth.
During the Q&A session, the keynote speaker answered all questions from students related to the specific jobs as well as the potential development of internal communication.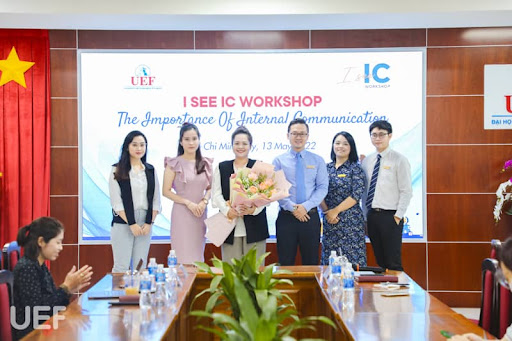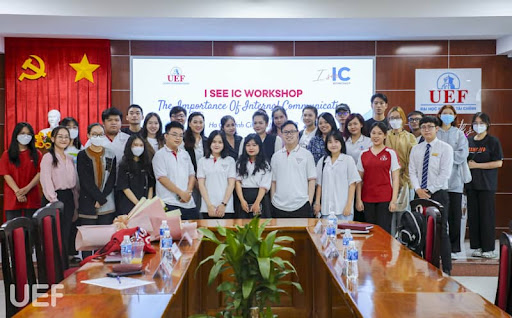 Students gained a lot of knowledge and skills from the workshop
Thanks to valuable knowledge shared by the source presenter, students can have a better understanding of internal communication and clarify their career direction related to this sector.
Nguyen Le
Photos: Lam Tran