NOVEMBER 5 - UEF held the Opening Ceremony of the Final Round of the Competition "China - Vietnam Blockchain - Metaverse Innovation Startup" contest, the 1st Guilin Bank Cup 2022 with 70 competitors teams from universities. study in Vietnam and China. This international startup contest found out excellent teams, among which UEF students took home 1 First Prize and 2 Consolation Prizes.

From UEF, the opening and awarding ceremony featured Mr. Do Quoc Anh - Vice Chairman, Board of Trustees, Dr. Nhan Cam Tri – Vice President, Dr. Do Huu Nguyen Loc – Vice President & Director, UEF International Institute, Dr. Ly Thien Trang – Vice President, Dr. Nguyen Ha Giang – Dean, Faculty of Information Technology, and Dr. Nguyen Thi Lan – Deputy Dean, Faculty of Languages and International Cultures. There was also the hybrid attendance of the representative of the Chinese Consulate General in Vietnam – Mr. Hach Chi Cuong, Consul General in Ho Chi Minh City.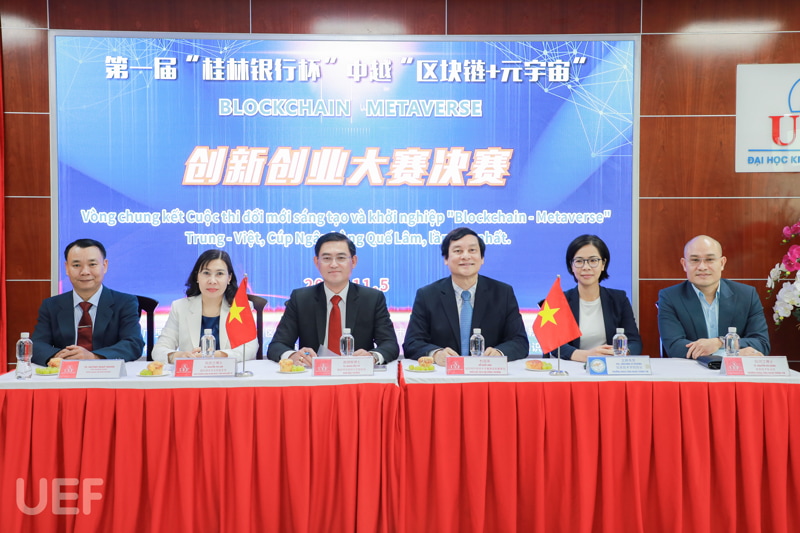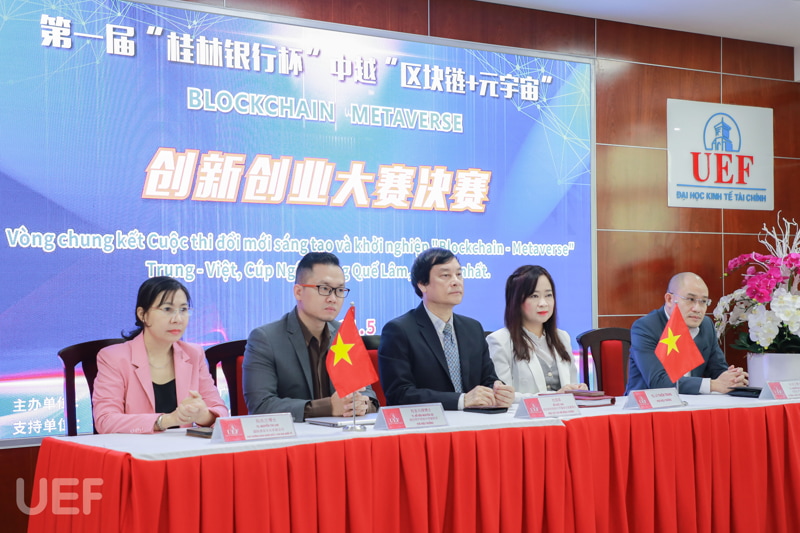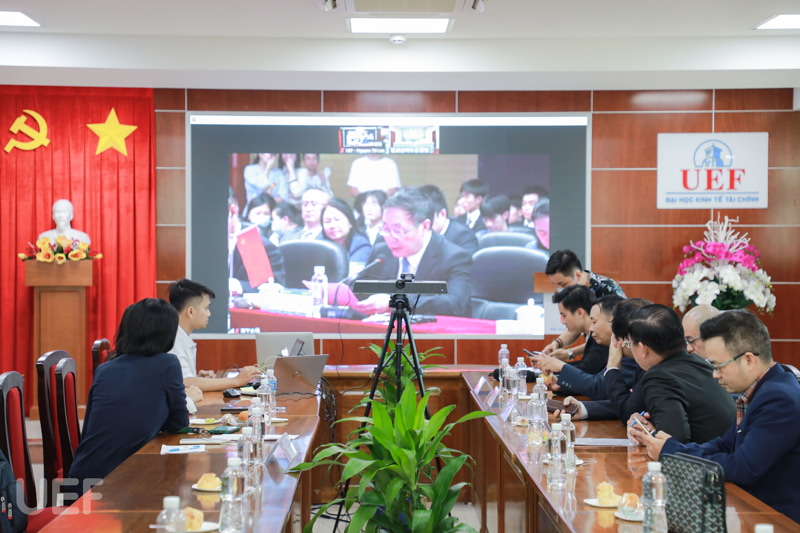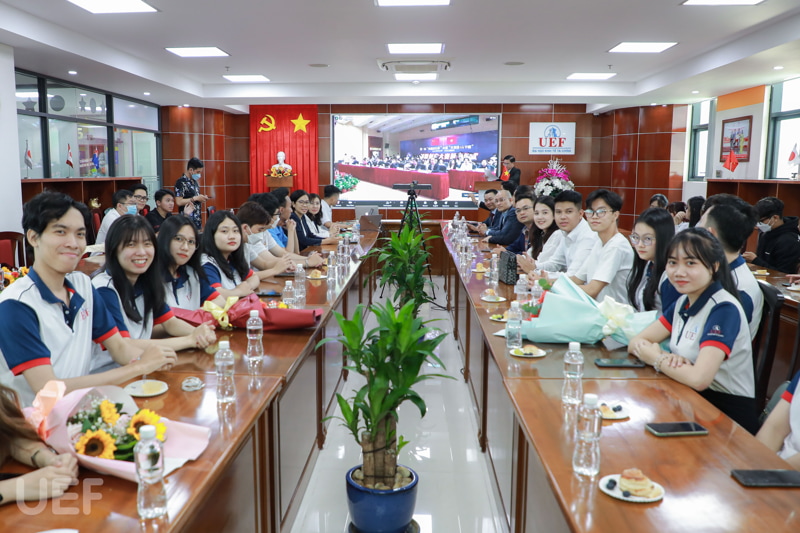 "China - Vietnam Blockchain - Metaverse Innovation and Startup" contest took place with 70 teams competitors
Among 70 participants in the competition, there were 6 teams from universities in Vietnam. UEF representatives had 3 teams including: Ecertium with the topic "Electronic records platform - blockchain application", Zdion with the topic "Application of technology to online fashion shopping", and Parachain with the topic "Application of blockchain technology to drugs traceability in combination with e-commerce platform".

At the Final round, students were expected to fully deliver such points as problem statement, current situation, activity, market analysis, industry competitor, business, administration, future development orientation, SWOT analysis, and so forth. Besides, they had to answer critical thinking questions from the jury.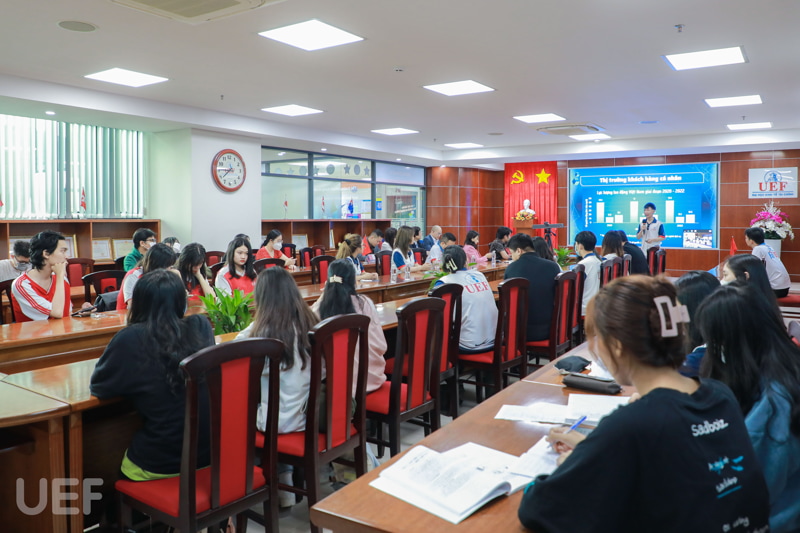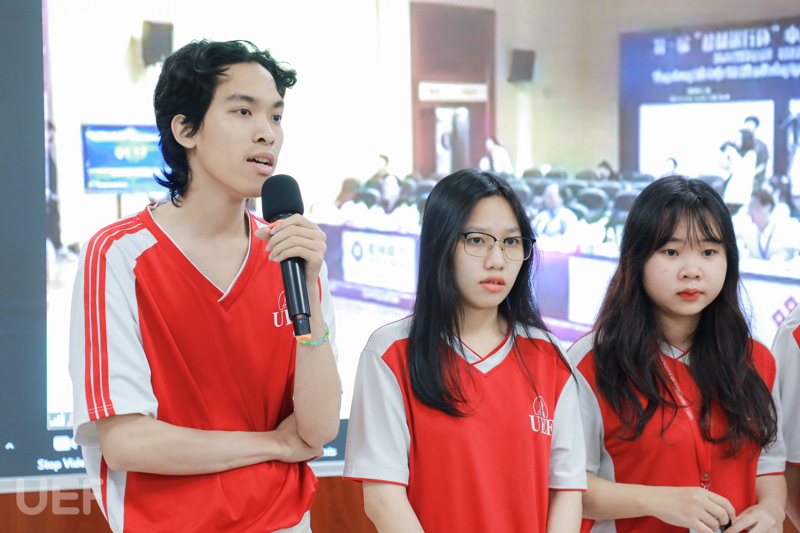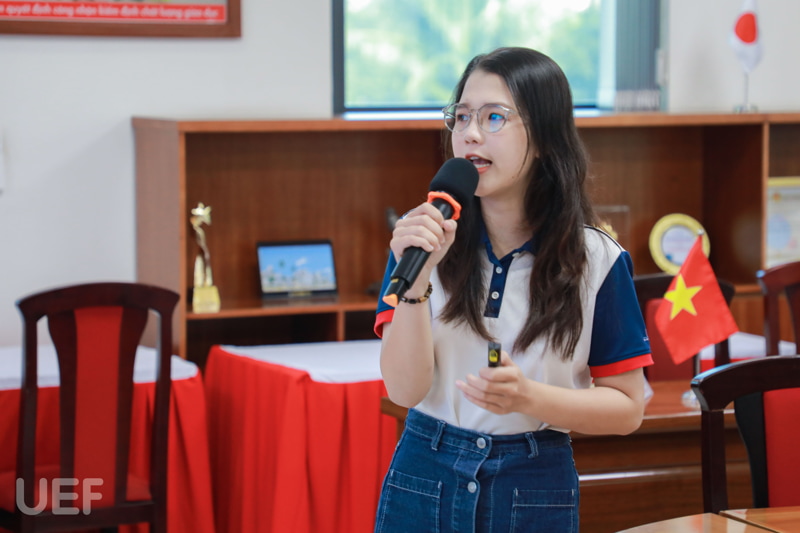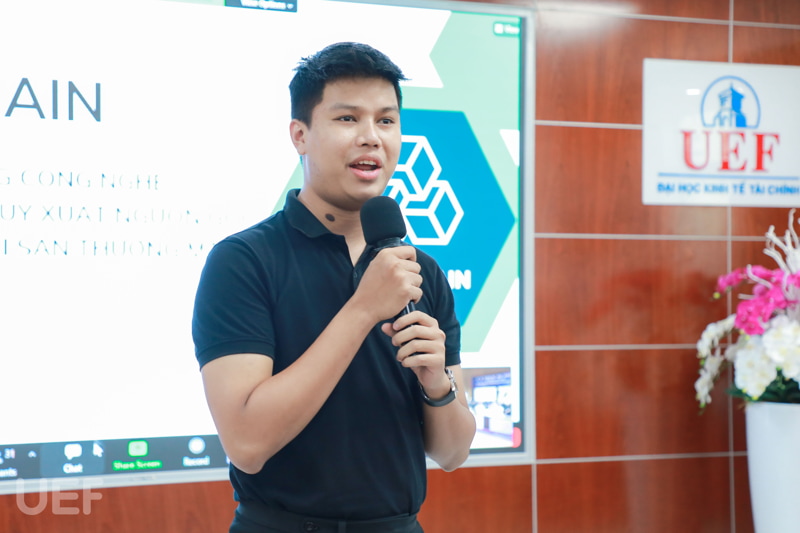 The competitors confidently presented their topics and answered critical thinking questions
On November 6, after the evaluation and scoring process, the excellent teams were found out and awarded prizes. Final results revealed: Parachain (a group of students from the Faculty of Information Technology and Faculty of Economics) won the First prize, Ecertium and Zdion won the Consolation prize, Guangxi University (China) and Lac Hong University were respectively the 1st Runner-up and 2nd Runner-up.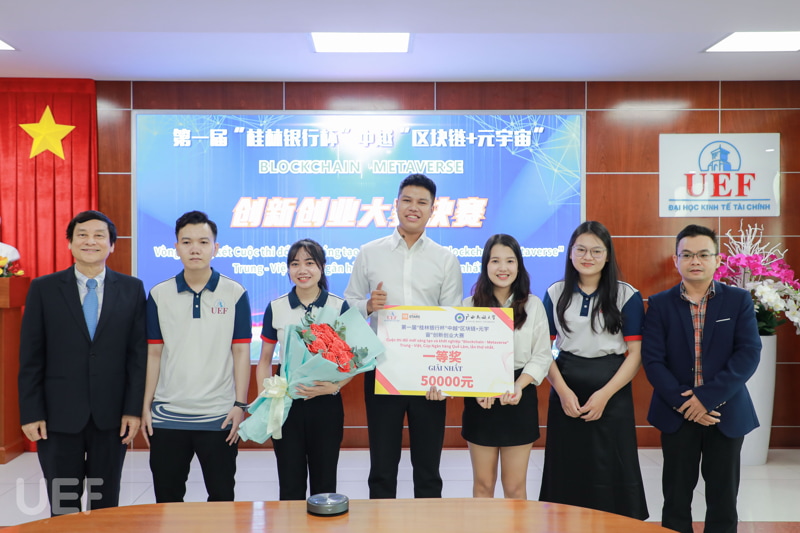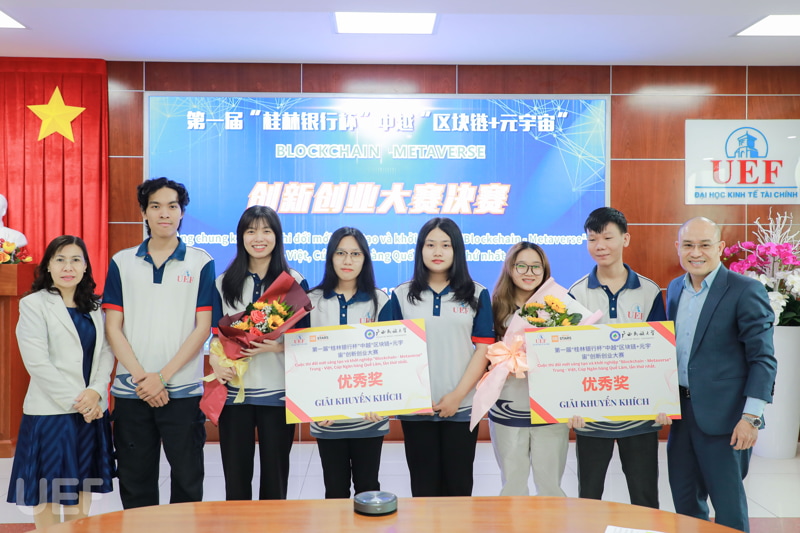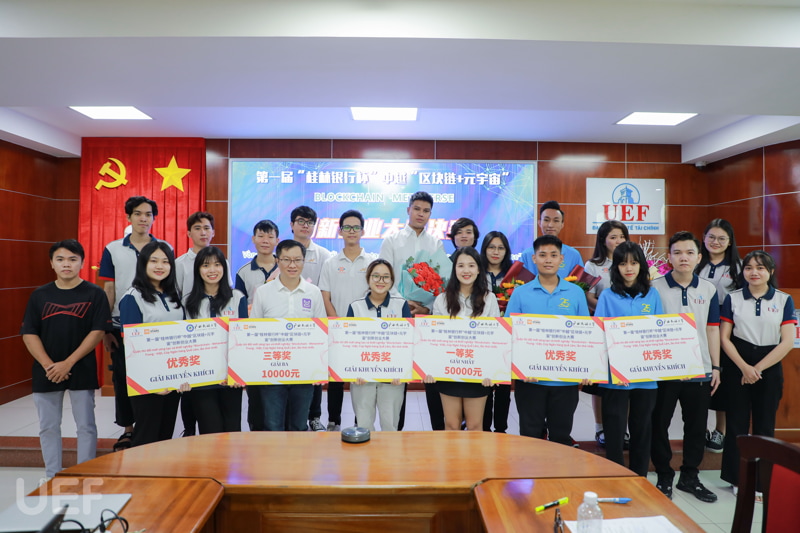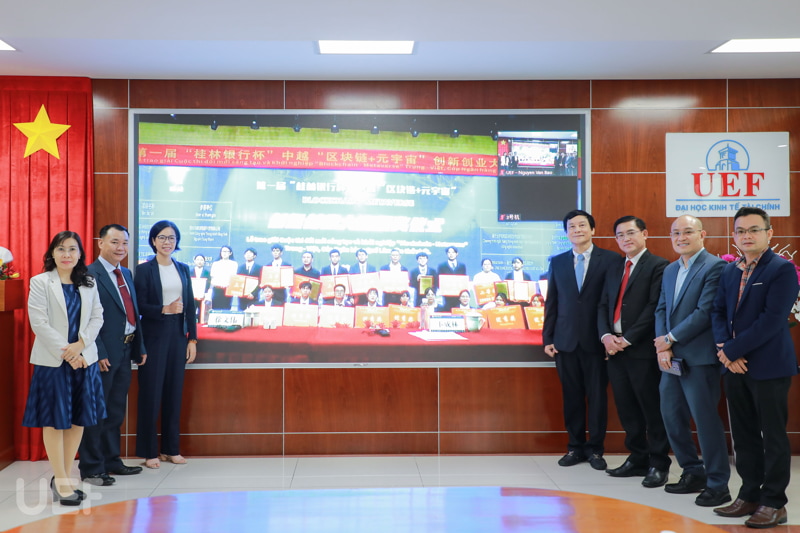 3 teams from UEF excellently won prizes at the competition

UEF students had previously gained many impressive achievements at international startup competitions, not to mention the project "Recycled bags from discarded sugarcane and coffee" by One team - One heart, which took home Second prize in "Best Non-Digital Business Concept" category at Idea to Business (I2B) competition held in Australia, and Third prize in Long Life Creative Bootcamp - a startup competition organized by Hanoi University of Science and Technology in collaboration with Bangor University (United Kingdom).

Blockchain - Metaverse innovation and startup contest was co-organized by Guangxi University for Nationalities, Guangxi Blockchain Science and Technology Park, Entrepreneurship Education of Chinese Network (EECN) and UEF. as members of the Organizing Committee.

This competition not only witnessed a myriad of quality and highly applicable projects but also enabled the participants to better themselves and have the potential for future startup in the field of Blockchain - Metaverse.

TT.TT-TT