AUGUST 4 - UEF organized a seminar themed "Global Citizenship from Perspective of an Oxford Student", with the participation of Thuroczy Viktoria Ly Anh (Viki), a Vietnamese-Hungarian girl.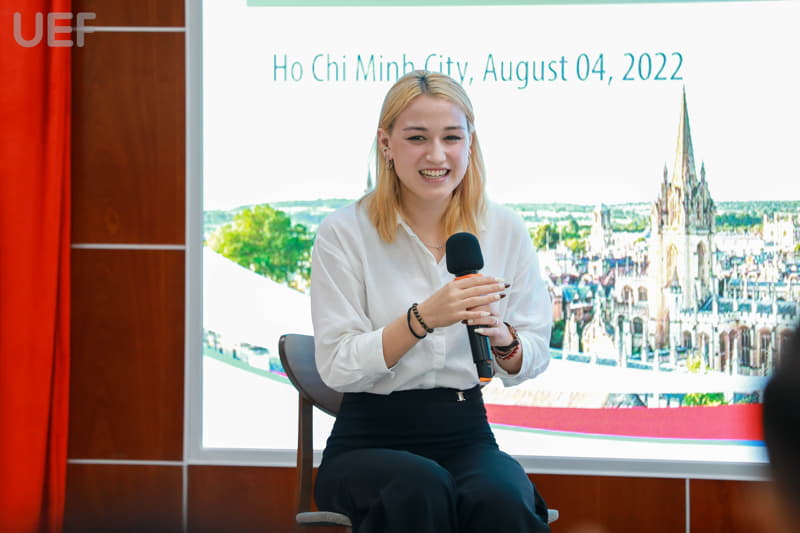 Viki was the keynote speaker of the talkshow.
Viki partook in the seminar with her mother, Dr. Phan Bich Thien – Vice President, Vietnamese Association in Hungary, and her grandmother.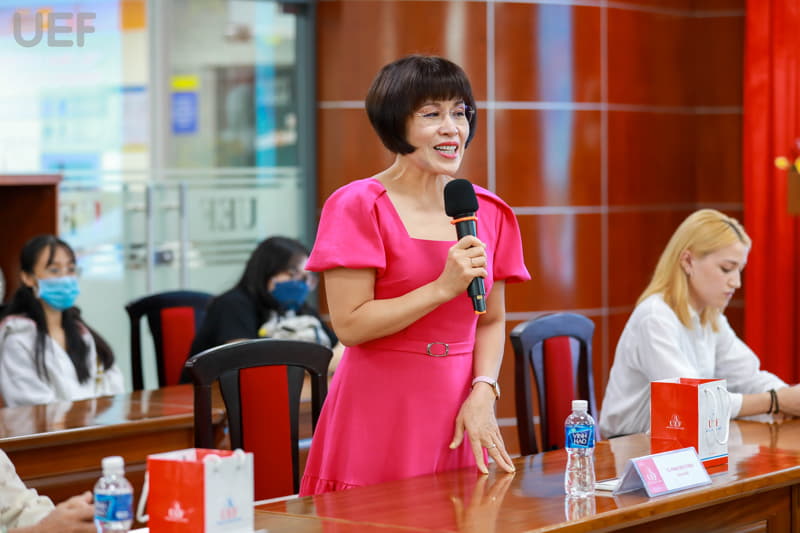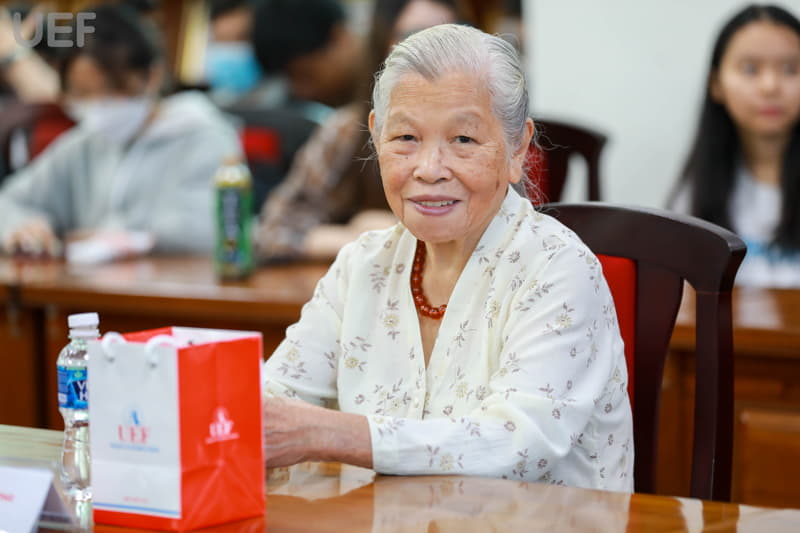 Her grandma and mother accompanied Viki at the event
The special event also featured the presence of Dr. Do Huu Nguyen Loc – Vice President & Director, Ms. Huynh Tu Anh – Deputy Director, Ms. Tran Phuong Quynh – Assistant Director, from UEF International Institute, Mr. Bui Quang Dong – Director, Department of Student Services, and UEFers.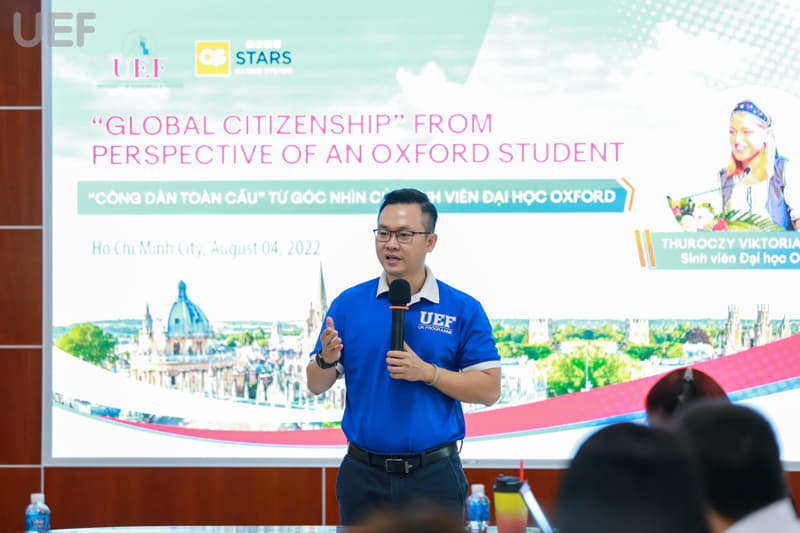 Dr. Do Huu Nguyen Loc emphasized the goal of being a global citizen
Dr. Do Huu Nguyen Loc opened his remarks by placing emphasis on being a global citizen, a model that UEF set clear goals for UEFers. Valuable experience UEFers gained through exchanges with international students helped them better visualize the image of global citizenship, thereby developing themselves towards this model.

Before giving perspectives on the global citizenship concept, Viki shared some feelings about her recent visit to Vietnam and her experience when enrolling and studying at Oxford University, an institution with independent and active learning enviroment.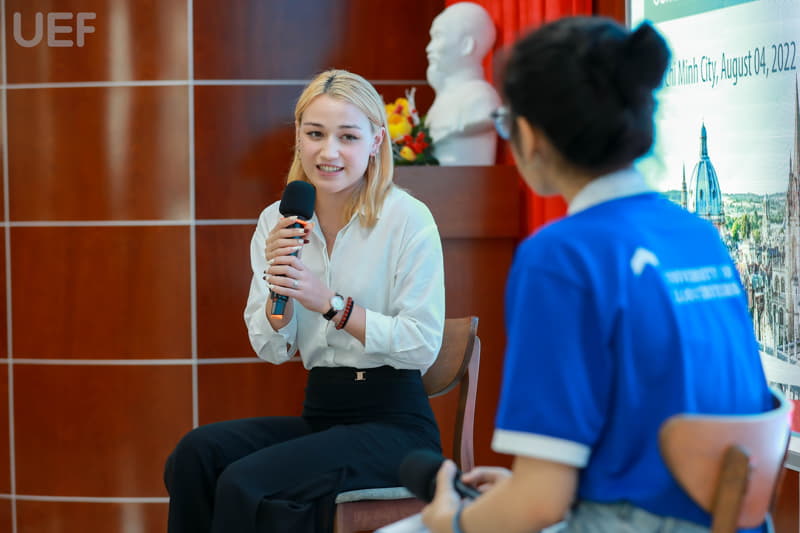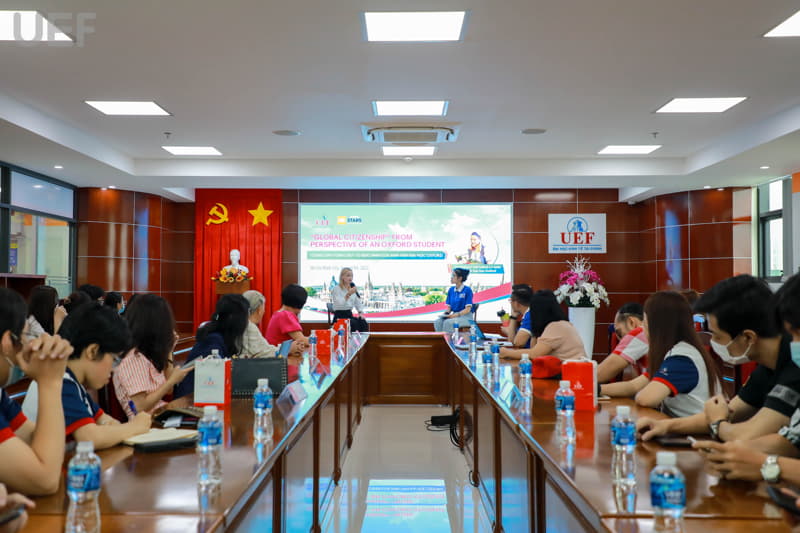 Viki shares her perspective on being a global citizen
Viki's Vietnamese mother and Hungarian father have exposed her to a broad range of mixed cultures, which has helped her to develop. Therefore, she stressed the need to be open and to respect cultural differences.

She added that a global citizen was not a person who traveled to many different countries but was knowledgeable about the culture and people of that country.

Viki gave UEFers some advice about study-life balance in the globalization era, which played a vital role in her study and her life as a member of the Oxford Under Water PoLo Club. In addition, she believed that in order to increase quality and efficiency, UEFers needed to put all of their effort into what they did.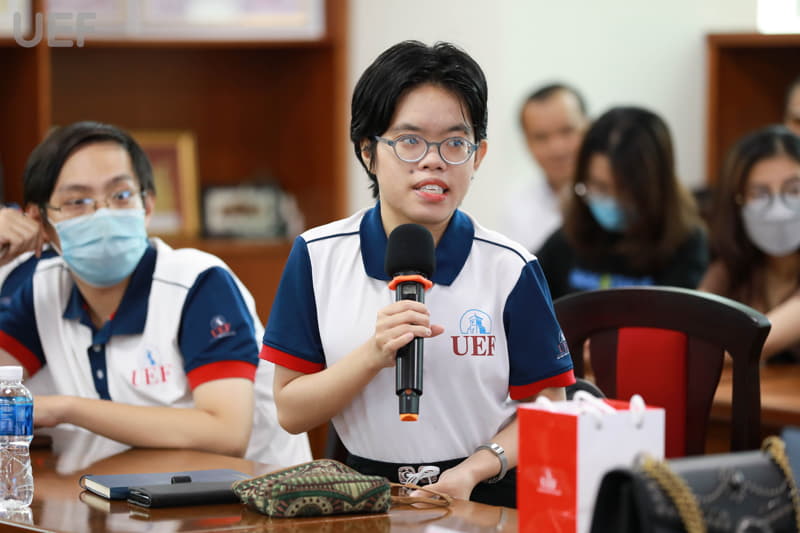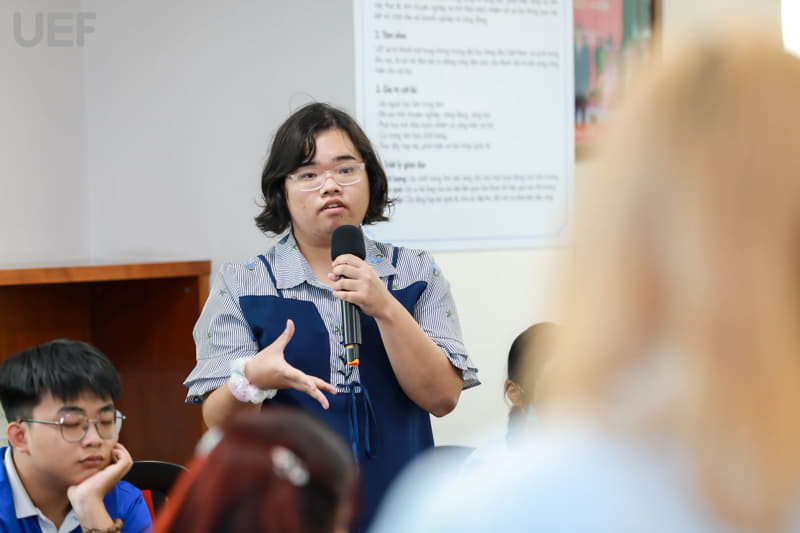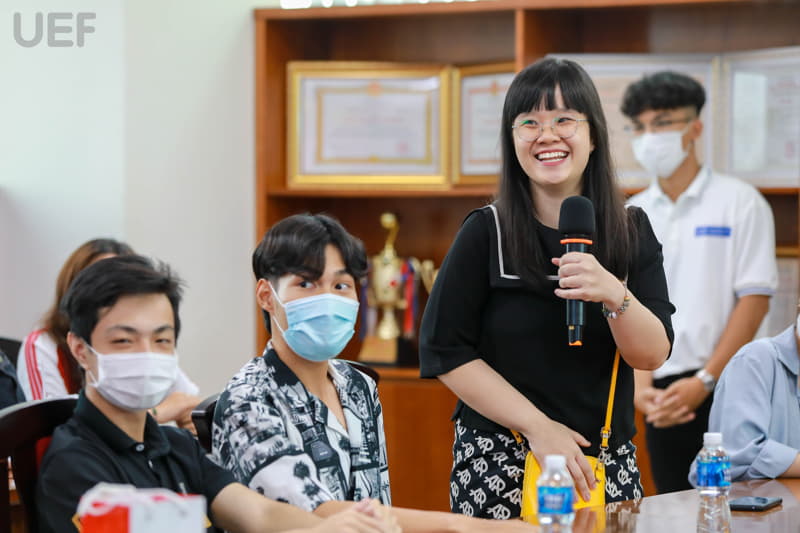 UEFers actively joined in the Q&A session with Viki
Dr. Phan Bich Thien, Viki's mother, advised UEF students that developing self-awareness was a necessary step to become what they desire. Young people should avoid comparing themselves to others, and parents should encourage their children to make choices on their own. 50% of success comes from effort and understanding one's self. This was also how she taught Viki to follow her own dreams.

UEF students also had a chance to meet Dang Bao Tran, an excellent UEFer who just completed the Short-term Immersion program at Arizona State University (ASU).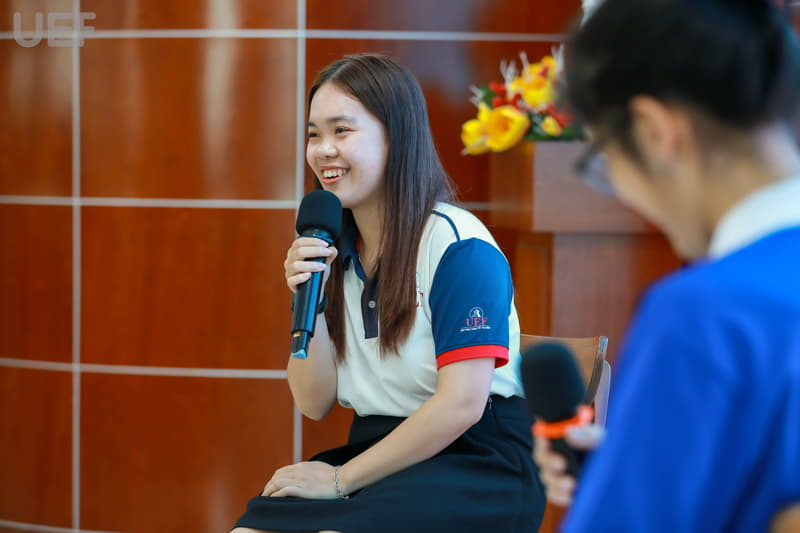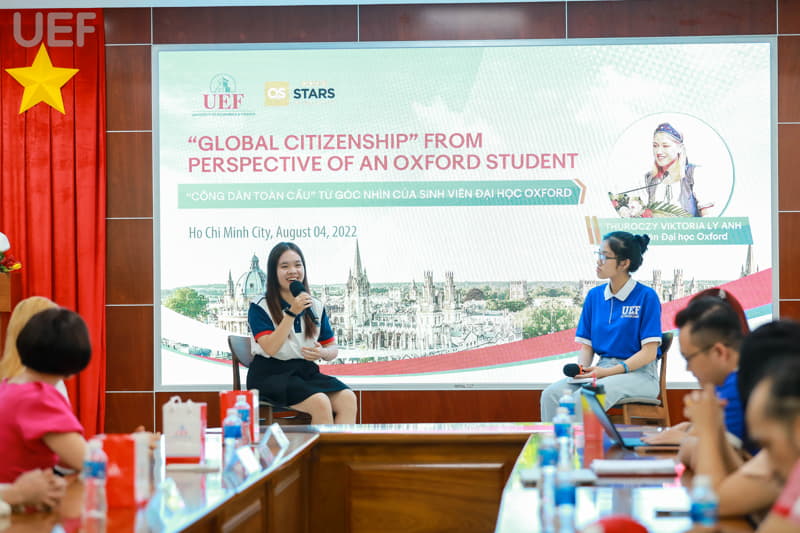 Dang Bao Tran shared her feelings about the Short-term Immersion program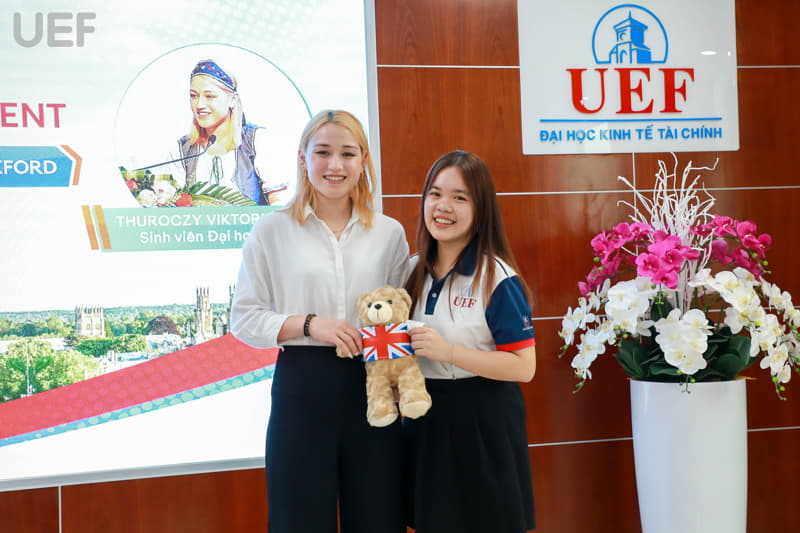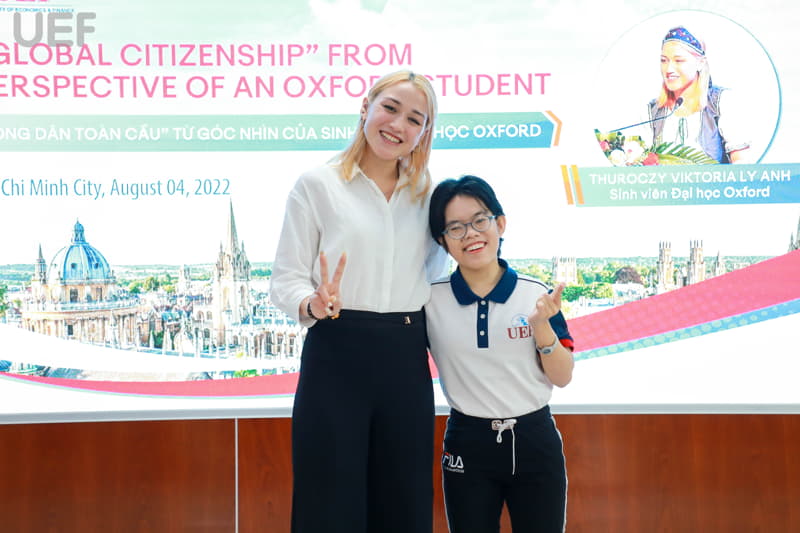 The connection between Viki and UEFers
Bao Tran also talked about her favorite aspects at ASU, such as the interesting tours and useful knowledge she gained about Sustainable Development that helped her get realistic perspectives about global citizenship.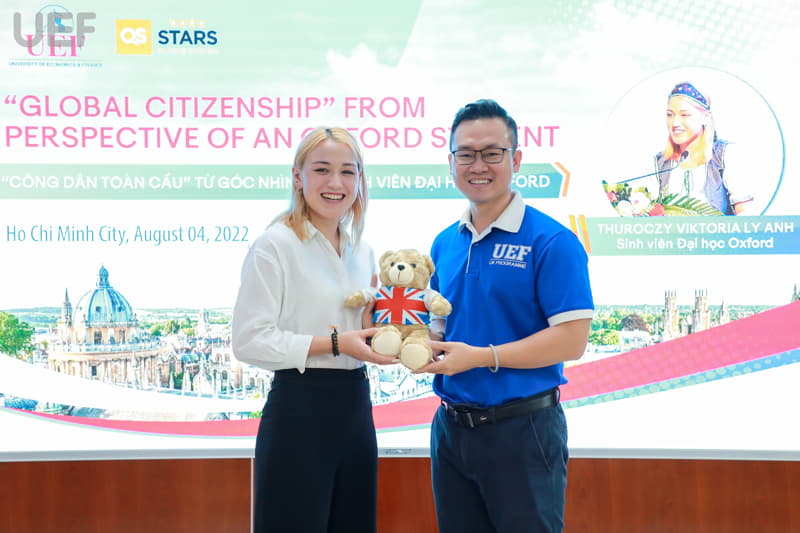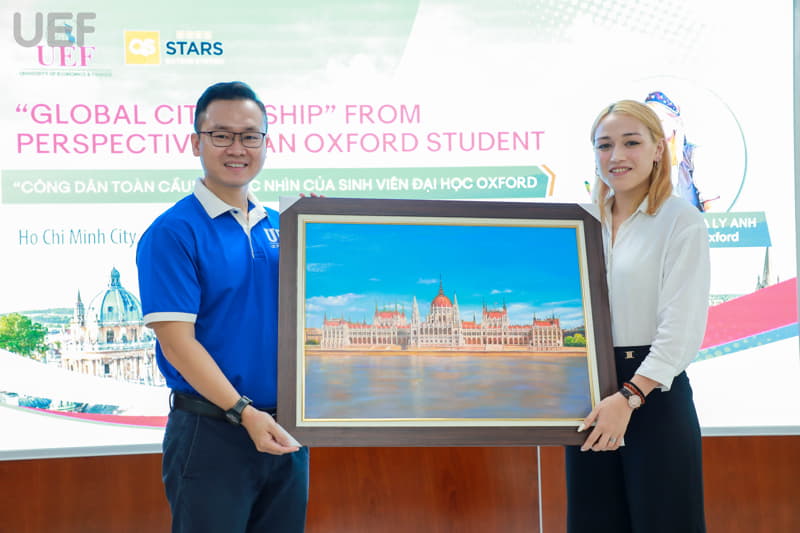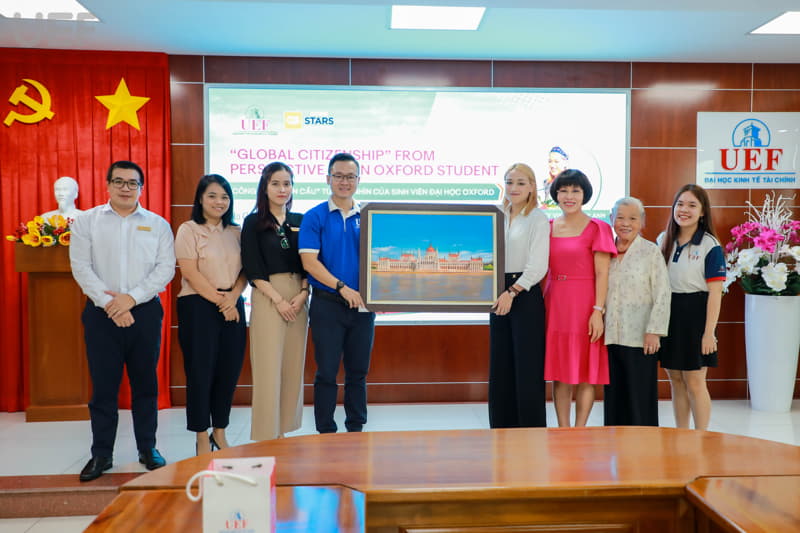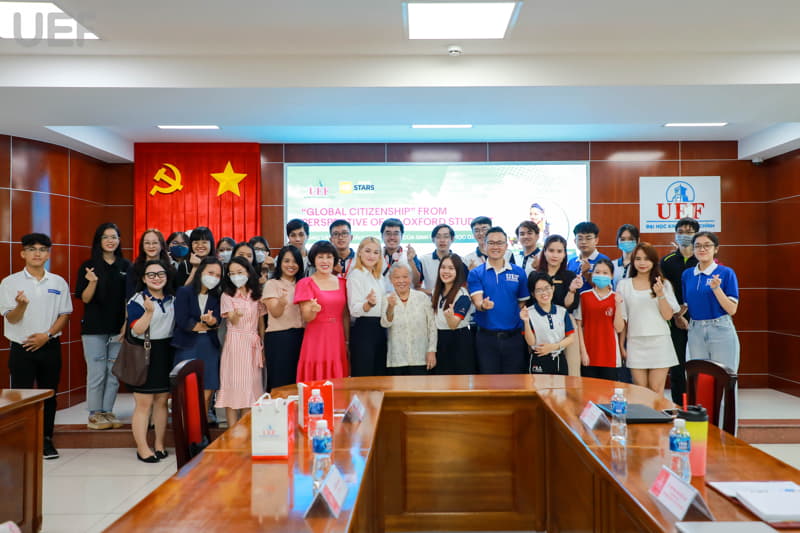 The event brought UEFers with various fascinating experiences
Viki was one of eight young expatriates with excellent achievements honored by the VietNam Fatherland Front Central Committee at the Summer Camp 2022. Hopefully, UEF students have gained more fascinating and practical knowledge through her viewpoint to develop themselves completely, aiming to be a genuine global citizen model.
Nguyên Lê
Photos: Hồng Quân