With the view to building international bridges and giving opportunities for students to absorb the educational "quintessence" of advanced nations, especially Japan. The student exchange program between UEF and University of East Asia (UEA) - Japan in the upcoming spring semesters of the academic year 2021- 2022 is a chance to hold an "abroad" ticket and explore interesting things about the "Land of the Rising Sun".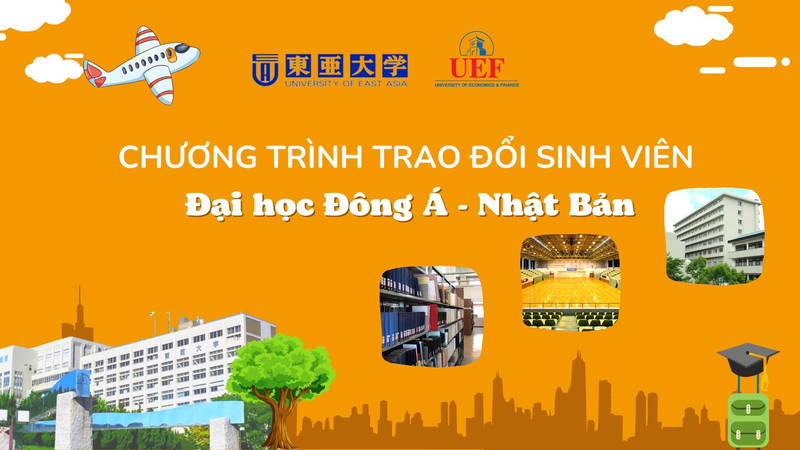 Don't miss this chance if you are a big fan of Japanese cultures
This year, there are 2 slots available in the student exchange program at UEA.
To be eligible for the student exchange program, students must meet the following requirements:
- All students majoring in the Japanese Language except freshmen can be eligible for enrolment;
- Current cumulative GPA must be at least 3.0 out of 4 point scale;
- Candidates must achieve a Japanese-Language Proficiency level of at least N2 or equivalent.
Enrolment is accepted until December 10.
According to the study plan, exchange students will start studying at UEA in April 2022 and this journey will last 6 months. Students are required to register at least 3 subjects at UEA (equivalent to 9 credits) and these credits will be allowed to transfer credits to your UEF program based on the UEF's regulations after coming back home. Students will also be granted a certificate of participation in the student exchange program at UEA.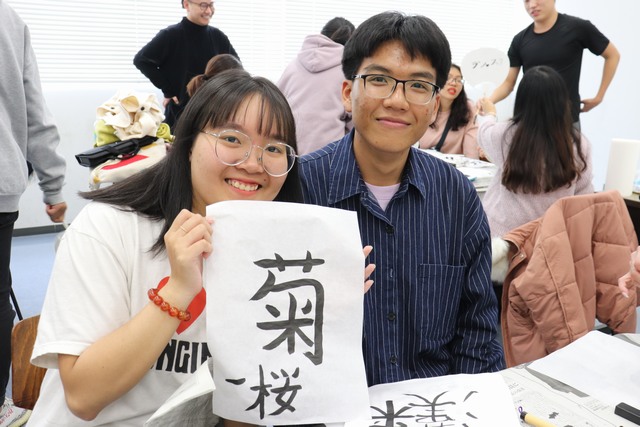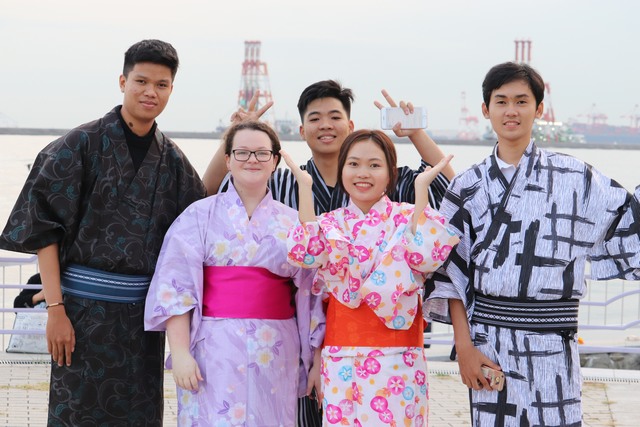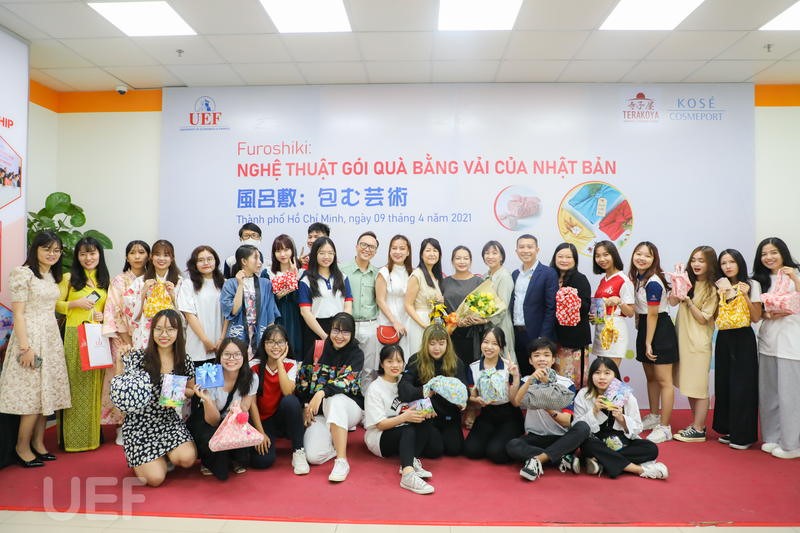 Previously, UEF had held workshops regularly about exploring Japanese culture and working practices
The academic transcript at UEA is used for scholarship retention requirements in the next academic year (if possible). If students don't wish to use their results under the student exchange program, tuition fees paid for the semester at UEF will be reserved and transferred to the next semester.
Details and tuition fees of the student exchange program at UEA:

Application Documents:
- Application form (according to the form);
- Japanese language certificate (JLPT – N2 or higher);
- Letter of verification at UEF (English version);
- Academic transcript (English version);
- Balance Confirmation Letter (at least 660.000JPY ≈ 150.000.000 VND) (English version);
- 01 notarized copy of passport (valid for at least 6 months);
- 02 international standard 4x3 photos.
Program Fee
- Fees at UEA
- Fees at UEF
Note: The estimated costs do not include visa fees, round-trip tickets, and other living expenses.
Contact Information:
- International Institute, 4th Floor, University of Economics and Finance, Ho Chi Minh City (UEF)
- 276 Dien Bien Phu Street, Ward 17, Binh Thanh District, Ho Chi Minh City
- Phone: (028).5422.1374 - (028).5422.6666 (400) - Ms. Trinh, Ms. Nhi, Ms. Khang.
- Email: international@uef.edu.vn
TT.TT-TT