Representing Keimyung University, there were Mr. Min Kyung Mo – International Project Manager, Professor of Korean Language Education, and Mr. Shin Sang Soo – Head of the International Cooperation Department, Supervisor of Vietnamese students.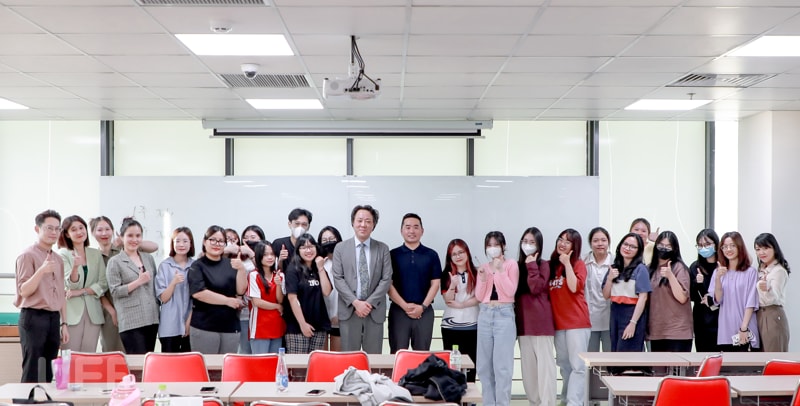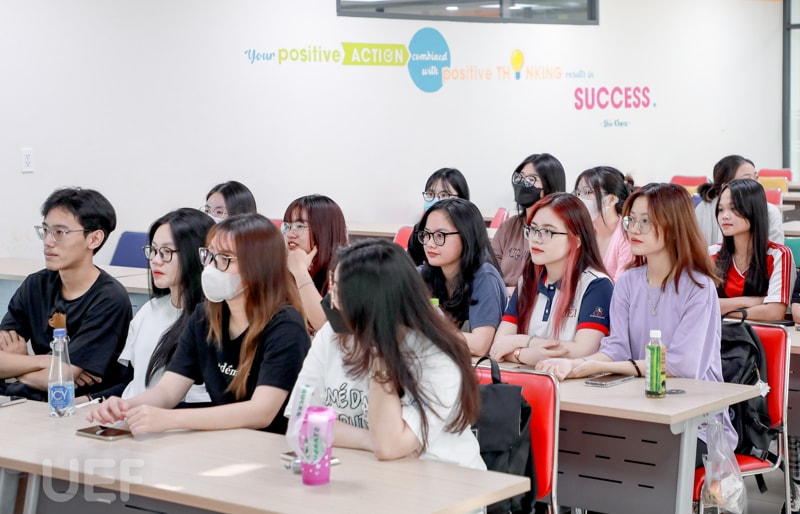 Students meeting with representatives from Keimyung University
The event also featured Ms. Pham Thi Thuy Linh – Deputy Dean, Faculty of Languages and International Cultures; Ms. Huynh Tu Anh – Deputy Director, UEF International Institute.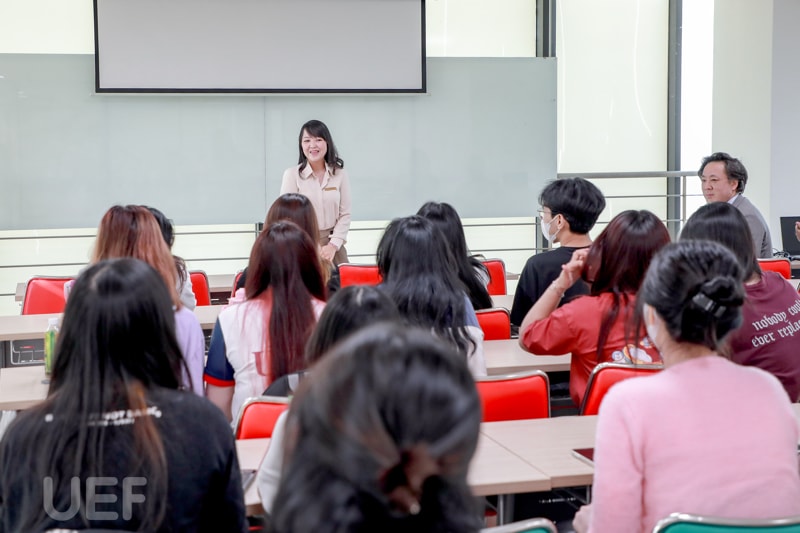 Ms. Pham Thi Thuy Linh accompanied Korean Language students at the event
During the meeting, UEFers were introduced about our partner university as well as mobility programs, semesters abroad, cultural experiences, and 2+2 articulation programs for UEFers. At Keimyung University, there have already been 2 Korean Language students studying under the cooperative program with accredited adaptability, integration, and academic results. Hence, Keimyung University aspires to repeat this success by welcoming more UEFers to study under a diversity of programs.
In addition, the delegates also supported UEFers in tackling inquiries relating to difficulties when participating in the articulation program, and inspired them to learn Korean. According to Mr. Min Kyung Mo, the Topik exam and speaking skills as well as flexibility and confidence are of utmost importance when learning Korean. He was further impressed by how enthusiastic UEFers are and the learning facilities UEF has offered.
From July 16 to July 22, UEFers will have the opportunity to set foot in the Land of Kimchi through a cultural exchange program in Korea.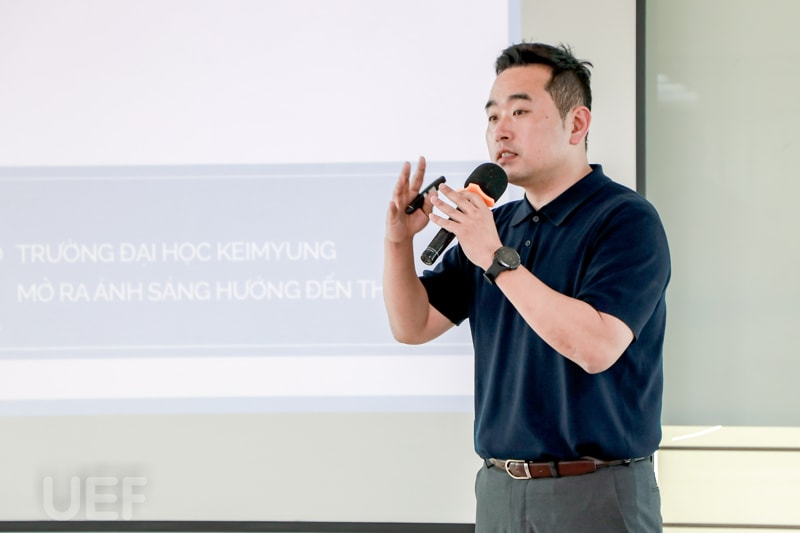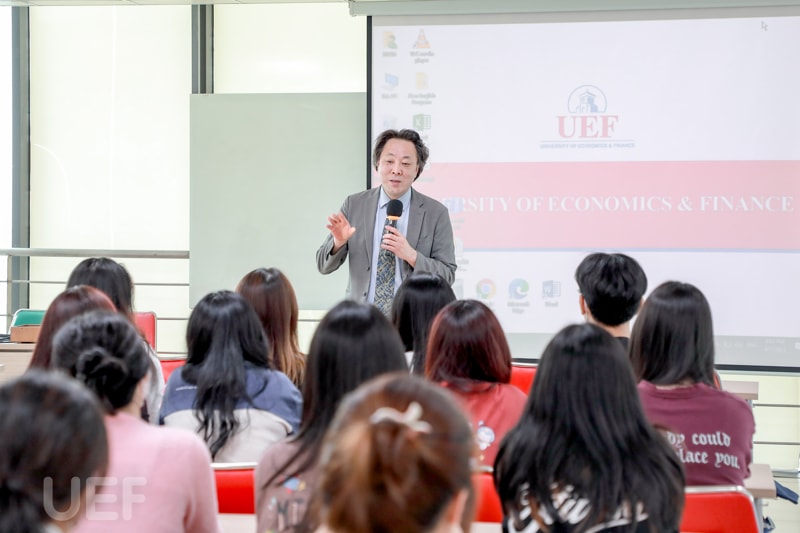 Keimyung University's representative interacting with UEFers
The information from the Korean representatives equipped UEFers with a deeper understanding about their university. For the students who wish to participate in the course, this meeting acts as the fundamental basis for you to prepare the appropriate knowledge and skills.
TT.TT-TT