JUNE 15 – The leadership team of Leeds Trinity University (LTU) had a Meet & Greet session with UEF students majoring in International Business, Class of 2023, 2024, and 2025 following the successful MOA Signing on June 14.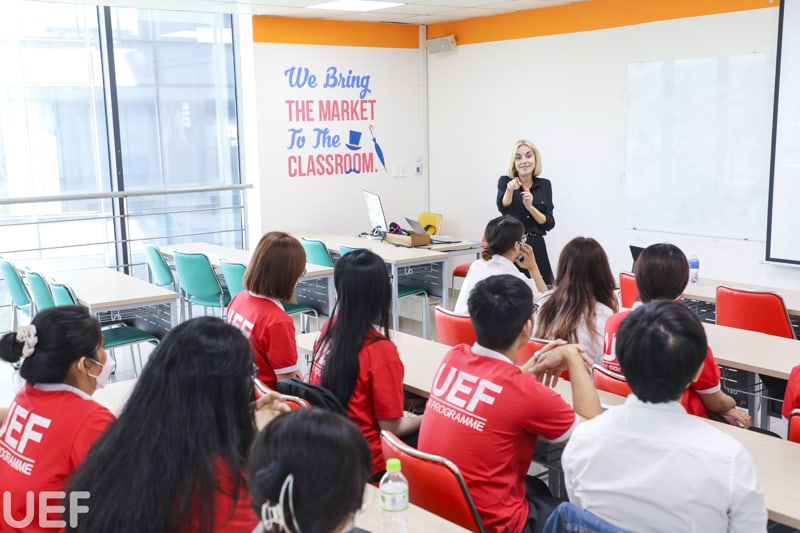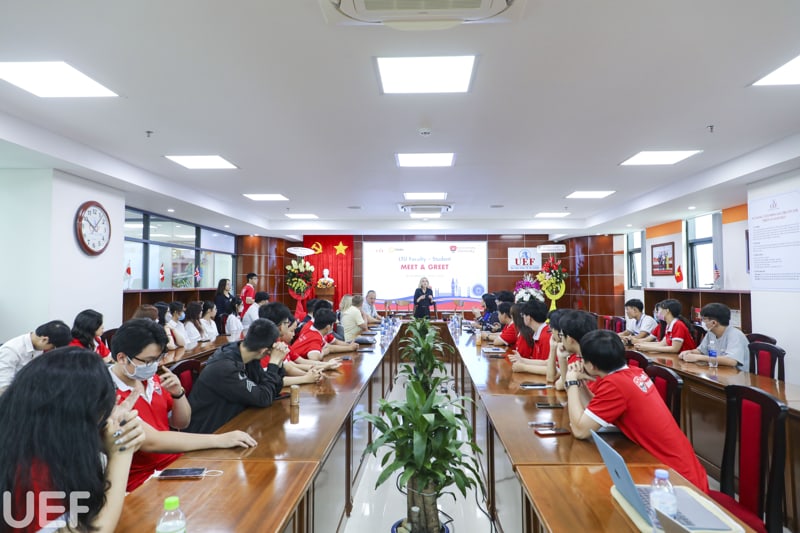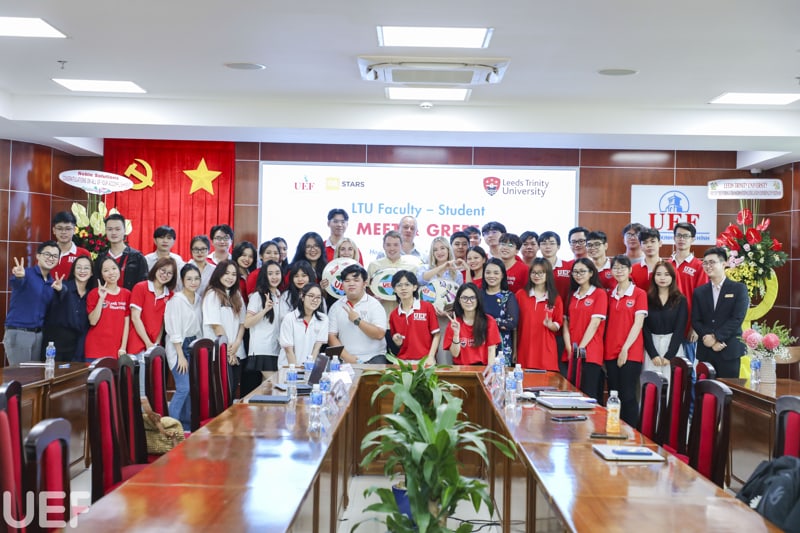 UK program's students had a meeting with LTU leadership
The event had the presence of Dr. Do Huu Nguyen Loc – Vice President & Director, Ms. Huynh Tu Anh – Deputy Director, Ms. Tran Phuong Quynh – Assistant Director, and Mr. Tran Quang Duong – Academic Services Manager, all of whom from UEF International Institute.

On behalf of LTU, there were Prof. Philip Hodson – Dean, Faculty of Social and Health Science and Interim Dean, Faculty of Business, Computing and Digital Industries, Mr. Sam Booth-Malone – Director, Academic Quality and Standards, Ms. Lisa Williams – Director, Global Engagement, and Dr. Katie Lupton – Lead for Academic International Partnerships, Academic Course Leader BA (Hons) International Business.

Mr. Michael Noble – Managing Director, and Mr. Nam Pham – SE Asia Regional Manager, represented Noble Solutions.
In the following meeting with Dr. Katie Lupton, the juniors of International Business (level 5) had a golden opportunity to stay on top of their current academic curricula, learn more about the core courses and electives in their 4th year, and explore various job prospects after graduation. The students, in return, showed their expectations for the senior year.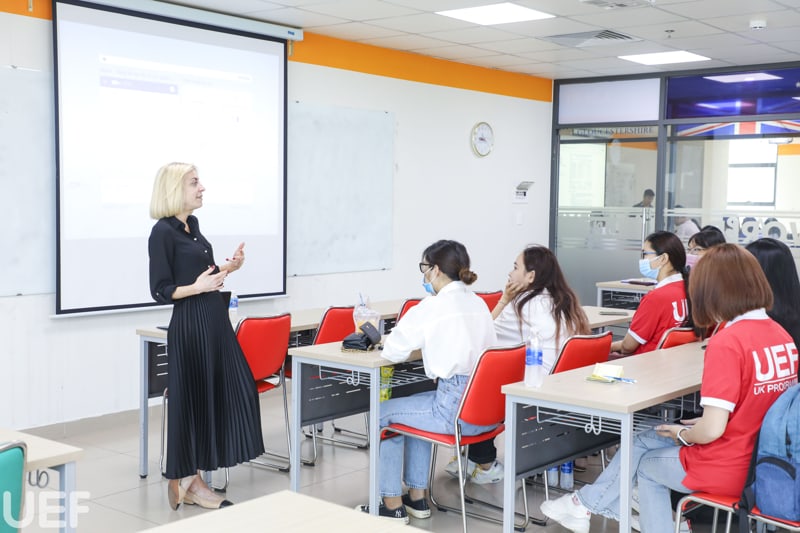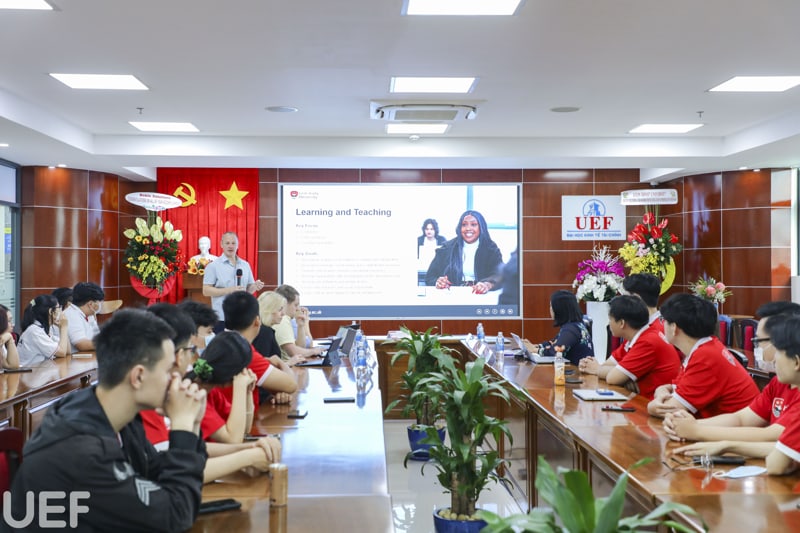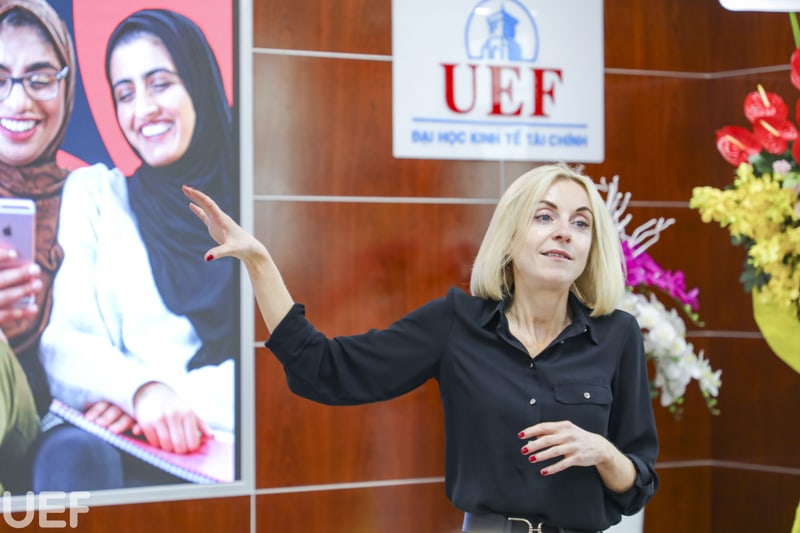 LTU faculty updated the students on the university, curricula, career opportunities, etc
In addition to giving a comprehensive overview of the university, curricula, events, and activities available for LTU-UEF students, the partner faculty also responded to their major-oriented queries and aspirations. At the end of the meeting, LTU representatives engaged in a student-led mini-game about Vietnamese culture and cuisine to better visualize the splendor of Vietnam.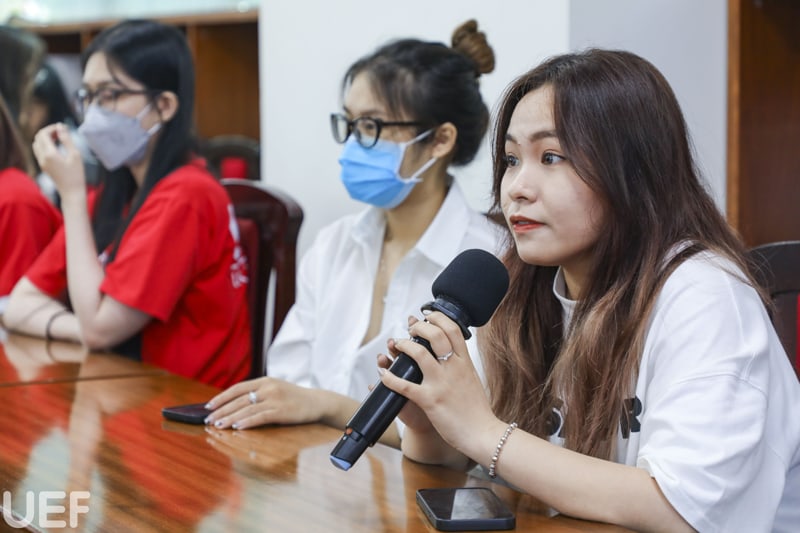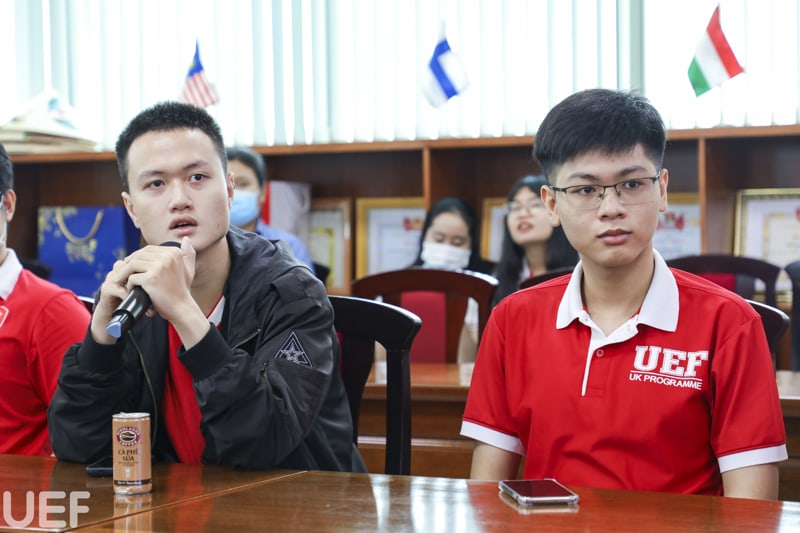 Students actively interacted with the keynote speakers
The session came to a close with a "Tiktok Challenge" between LTU faculty and the students to further deepen mutual engagement. Eventually, conical hats, meaningful gifts decorated by UEF students, were given to LTU representatives as a token of appreciation.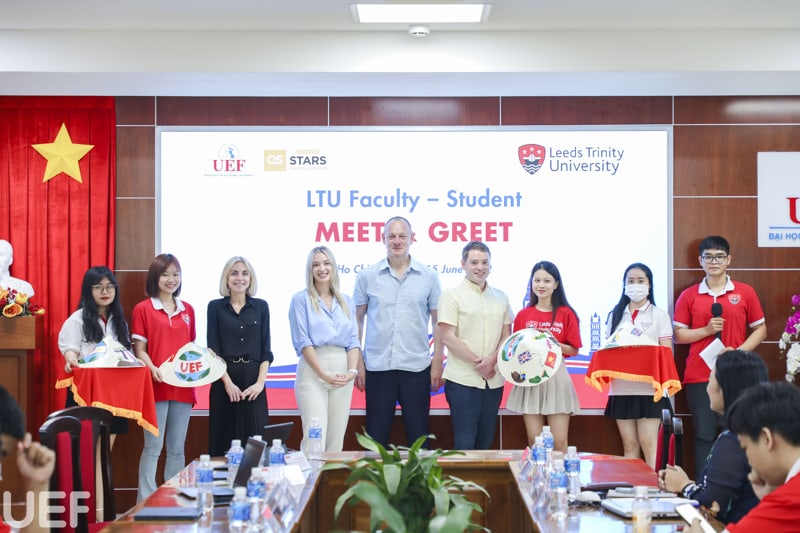 Special gifts was imbued with Vietnamese culture
The "Meet & Greet" session gave students majoring in International Business a greater grasp of LTU and its undergraduate programs, and assisted them in addressing their concerns about employment opportunities and academic issues thoroughly, offering reassurance and encouragement for UEFers to pursue international degrees.