JULY 25 - UEF had a meeting with Doowon Technical University (DTU) to discuss Pathways and Student Mobility.

The meeting involved UEF representatives, including Ms. Pham Thi Thuy Linh – Vice Dean, Faculty of Languages & International Cultures, and Ms. Huynh Tu Anh – Deputy Director, UEF International Institute. On behalf of Doowon, there were Prof. Lee Sang Hoo – Head, Delegation of Corporate Relations, Mr. Lee Ho Jun – Director, International Exchange Department, and Mr. Kang Hyeon Sik – Staff, International Exchange Department.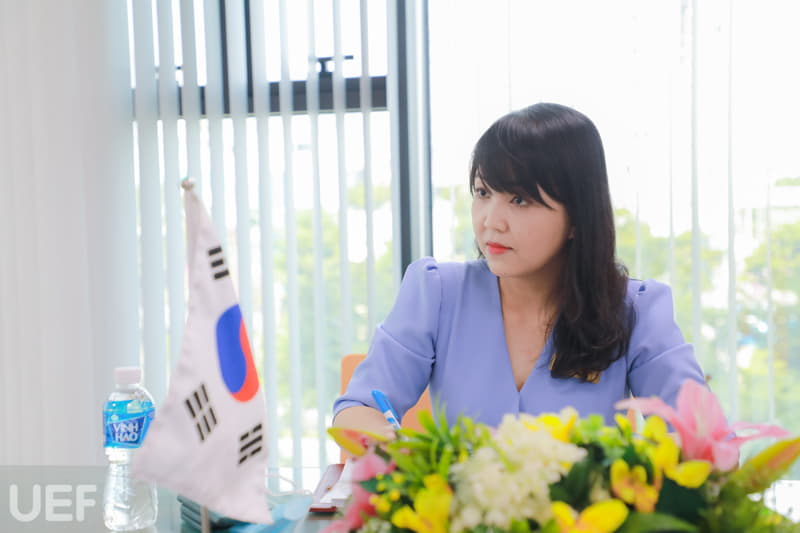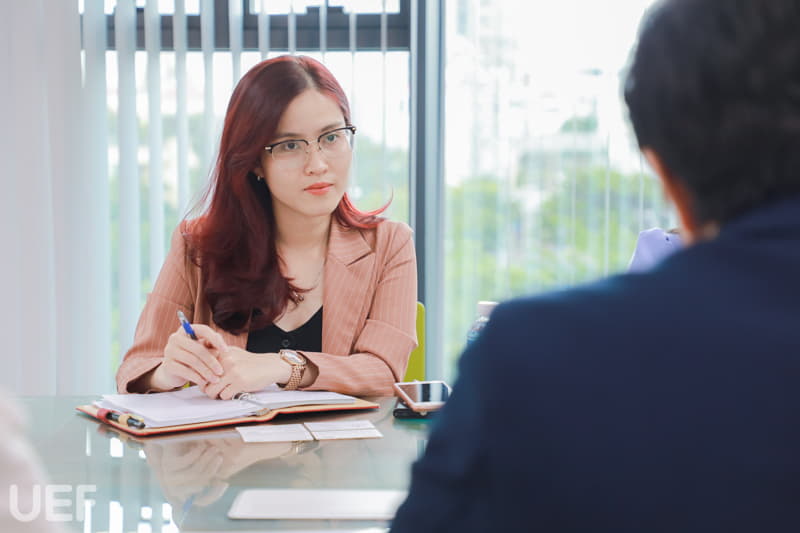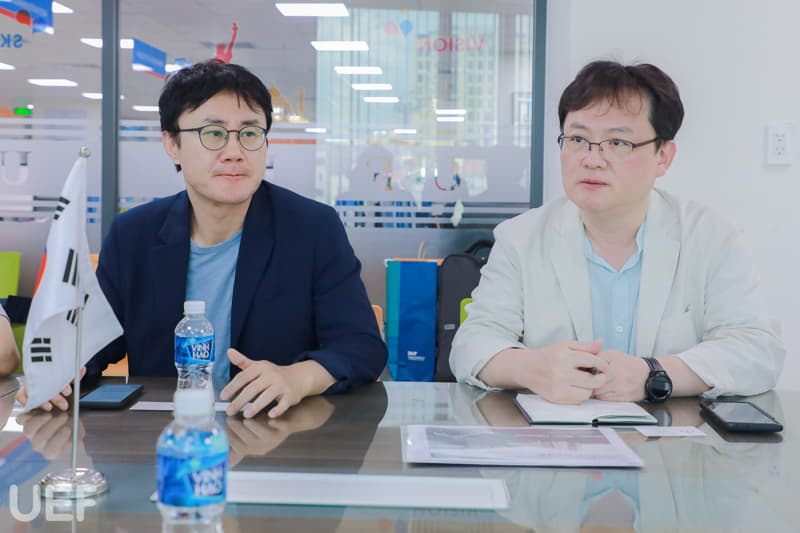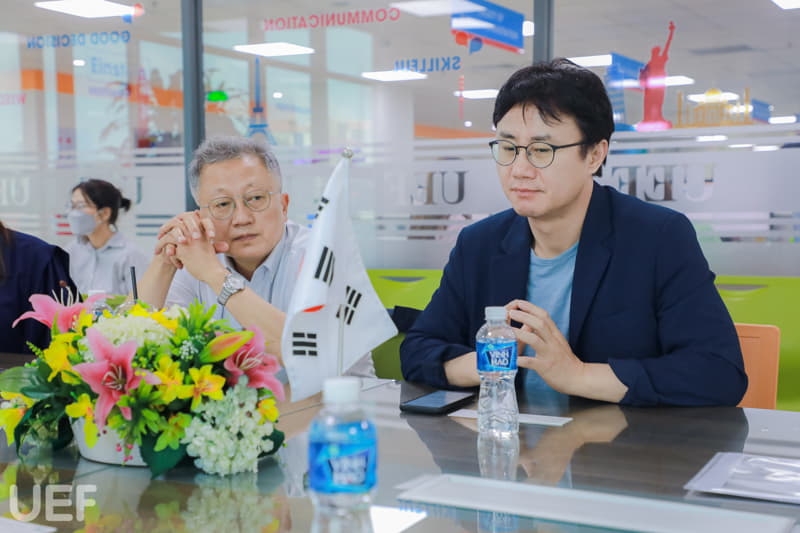 Representatives of both parties discussed at the meeting
The Doowon representatives gave an overview of Doowon Technical University, honorably acknowledged as the "K-MOVE School" - an overseas employment project, by the Human Resources Development Service of Korea for several consecutive years.

Notably, Doowon established the first Korea Research Institute for Vocational Education and Training in 2020.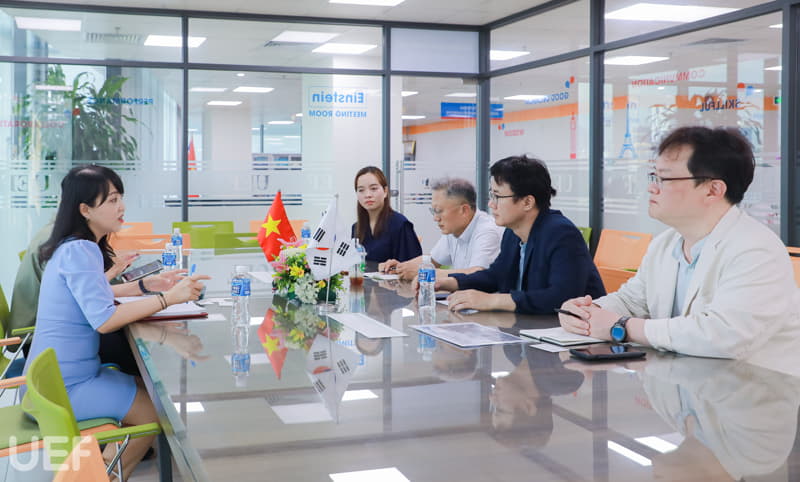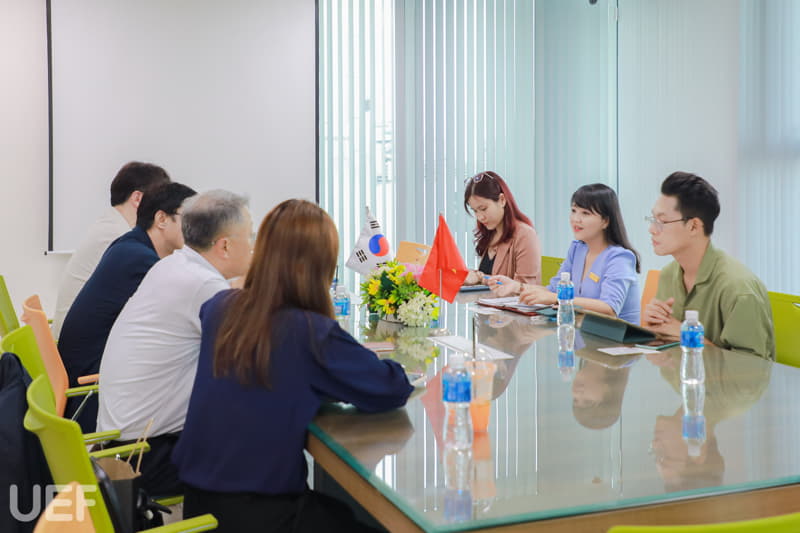 Pathways and Student Mobility were raised for discussion
The discussion also included programs for short-term immersion and mobility. The Doowon representatives provided in-depth details about their brand-new dorm with a range of modern facilities, perfect for those enrolling in Pathways and Student Mobility.

Doowon will offer a one-week Kpop Camp program for UEF students to learn more about Kpop, dancing, singing, and cross-cultural interaction.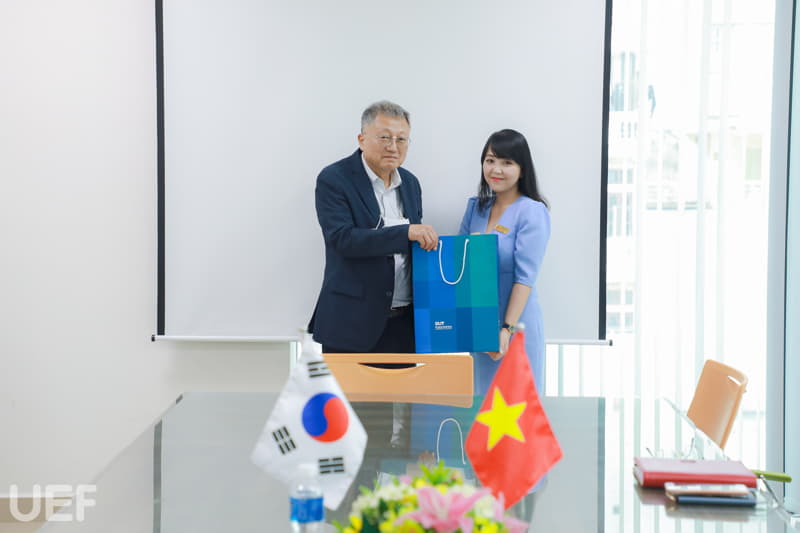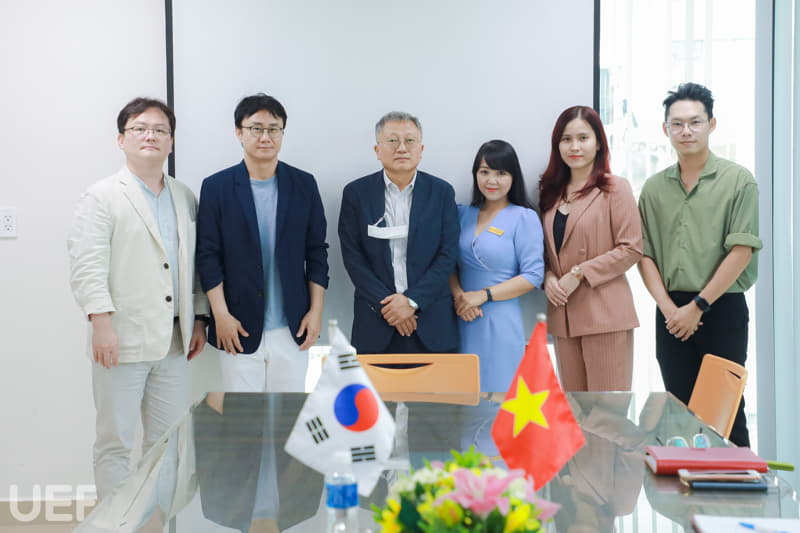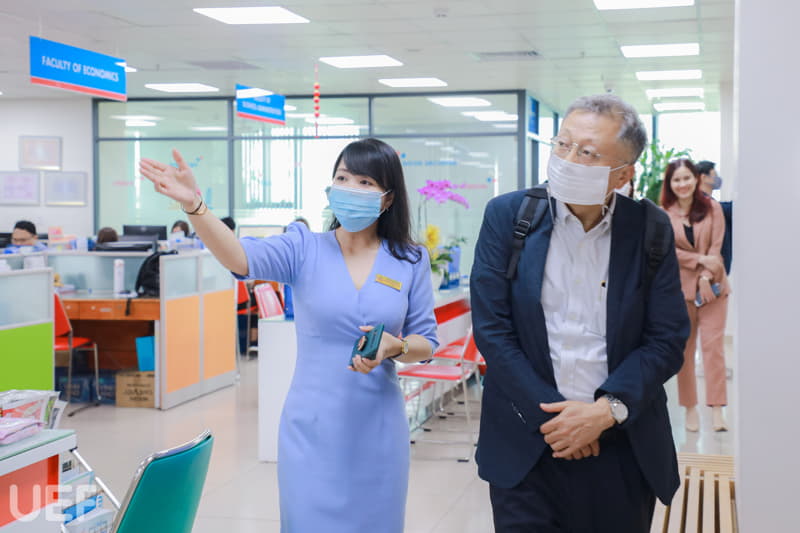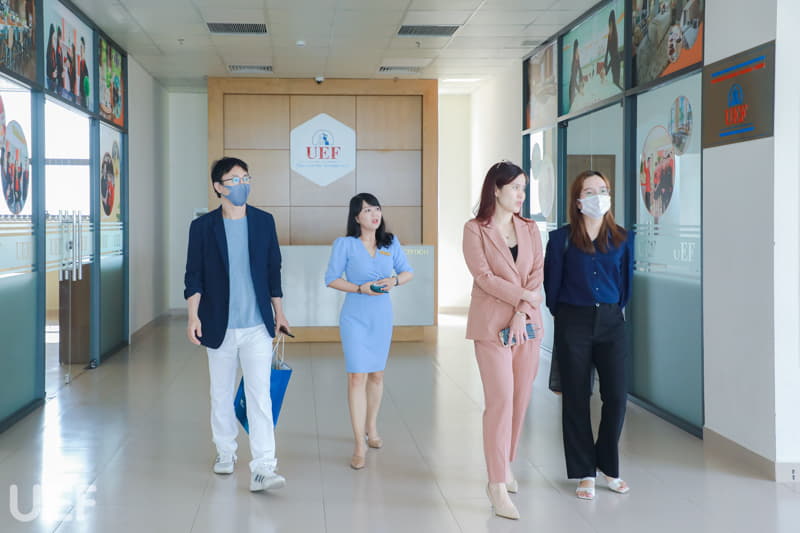 The representatives of Doowon took a tour a round UEF campus after the meeting
The approaching MOU signing will be the subject of more in-depth discussions between UEF and Doowon Technical University, providing both institutions with the opportunity to implement new Mobility and Pathway programs for the coming academic year.
Nguyen Le
Photos: The Thang