International programs become popular among students

Possessing an international bachelor's degree, approaching new learning techniques, and having various job opportunities are the factors that make international programs more popular with students.
---
After the pandemic, countries carried on promoting integration in education, and therefore international programs in Vietnam thrive. Quality education from diverse advanced and modern education is the most prominent advantage that students benefit when studying these programs.

Owning an international degree certified by foreign countries also opens up higher job prospects for students since global corporations increasingly invest in Vietnam.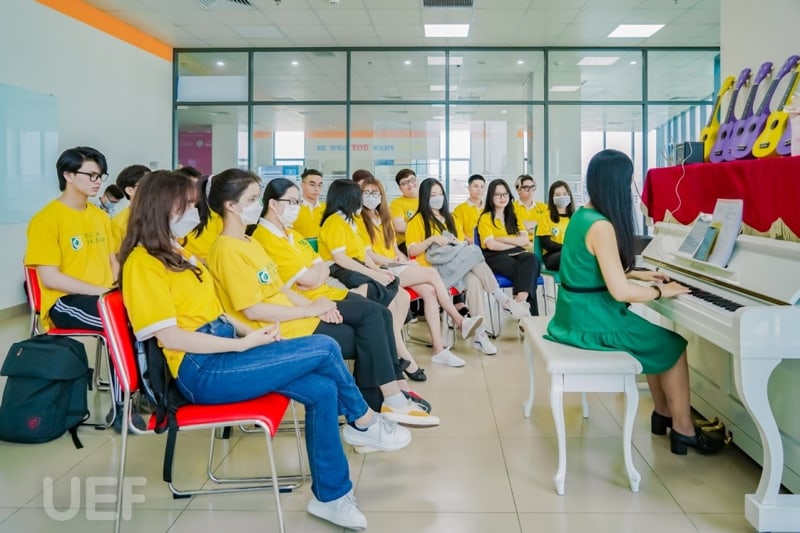 The international bachelor's program opens up many opportunities for students
Besides the high-quality bilingual program, UEF offers numerous chances for students to experience diverse cultures worldwide through the joint programs with the University of Gloucestershire (UK), Leeds Trinity University (UK), and Keuka College (US).
GEN Z's prioritized choices

In recent years, international programs have appeared as a familiar trend among many students and become their best choice during the outbreak of the Covid-19 pandemic.

With the guarantee of teaching quality, receiving international degrees, and reasonable costs, international programs are becoming increasingly popular. These programs are considered "on-site studying abroad" and "articulation" programs, which mean students only spend their last 1-2 years or participate in semesters abroad at foreign partner universities rather than taking a full 4-year learning journey abroad.
Bui The Bao, a 20-year-old Information Technology student of UEF's international program living in District 7, HCMC, said that he had made the right decision for not studying abroad as soon as he graduated from high school.

"When I graduated from high school, the Covid-19 pandemic broke out. Fortunately, I decided to enroll in an international program and only start my study in Singapore from the 5th semester. I want to study in Vietnam for a while as a transition period, then go abroad to complete the remaining program, intern, and work in this country," added he.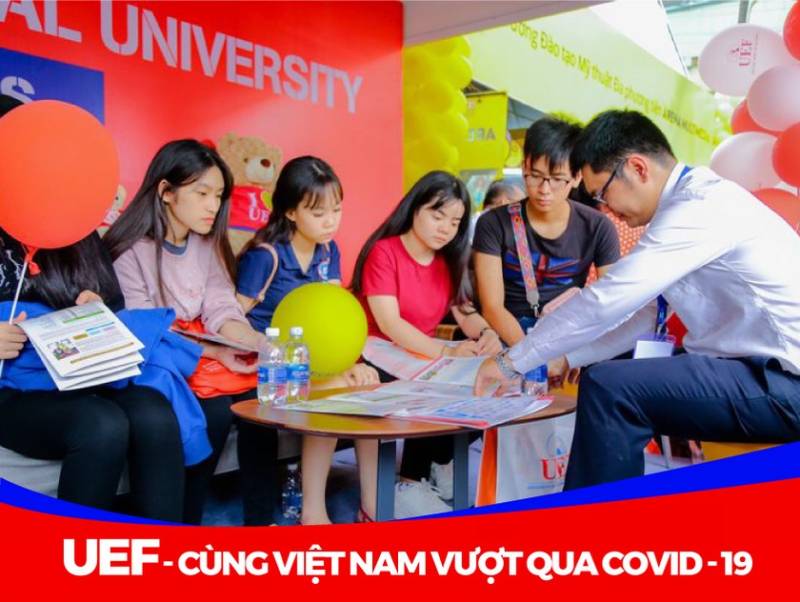 The "on-site studying abroad" or "articulation" programs are priorities of students

Many students consider the period of study in Vietnam as a stepping-stone and preparation for the process of studying abroad in the final semesters. Studying at an international university for 1-2 years is enough for students to have a new experience in culture and way of learning.

Meanwhile, a 18-year-old girl residing in Thu Duc City, Dang Thai Hong Anh observed that her intention was to pursue a communications major at a univeristy that offers the joint program. Since her aim is working in an international environment or foreign companies, Hong Anh wants to choose a study program delivered entirely in English.

"I plan to do postgraduate studies in the future, so if I choose universities having joint programs, I will receive an international degree. Thus, it will be more convenient for me to apply for scholarships or enroll in foreign universities."

Cost saving is a problem that concerns students and their parents when it comes to studying international programs.

The cost of studying abroad is generally pricey for 3-4 years. On the other hand, international programs offer accessible tuition fees while learners still enjoy quality education from top global universities.

A huge number advantages of international programs

Most internationally-oriented universities implement articulation programs in collaboration with prestigious foreign universities, providing students with reputable and quality study programs.

The joint programs of each university are design differently from the traditional ones. In particular, those programs will be evaluated and recognized by international higher education institutions or global accreditation organizations, ensuring quality education in Vietnam equivalent to that in foreign countries.
Furthermore, degrees and certifications that students receive after completing their study have the global value, which is accepted in international working settings.
International programs will also be taught in English.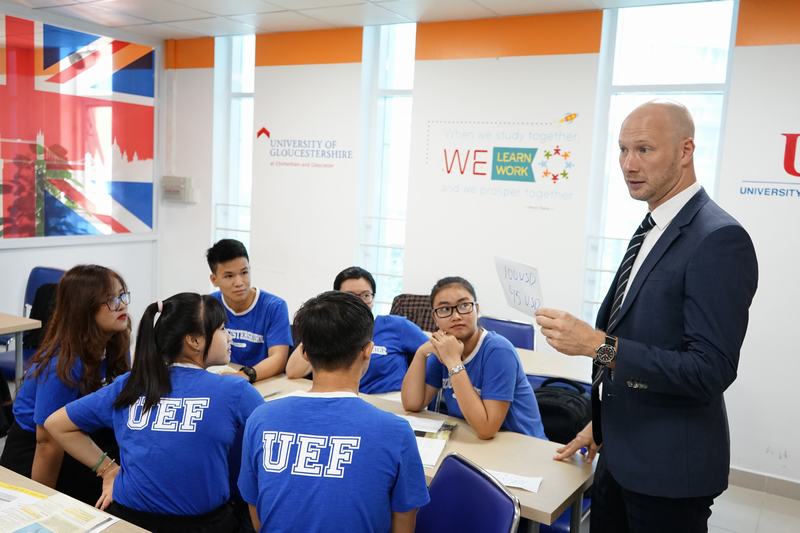 The program is standardized according to well-known universities in the world

Besides, universities offer a variety of programs, such as the "2+2", "2+1,5" programs for those who want to study in Vietnam in the first period and then study abroad. For the "4+0" or 3,5+0" programs, students will study entirely in Vietnam and earn an international degree or they can transfer or take part in semesters abroad following their needs.
UEF is one of the universities successfully implementing this program. Along with the high-quality bilingual program, the university has partnered with famous and prestigious universities abroad to bring opportunities for students to study and experience cultural exchanges around the world.
UEF is in partnership with over 50 universities worldwide, including the University of Gloucestershire (UK), and Leeds Trinity University (UK) focusing on 4 majors: Business & Marketing Management, English Language & Linguistics, International Hospitality & Tourism Management, and International Business.
In addition, the international bachelor's program that UEF is currently in cooperation with Keuka College (New York, USA) helps those who wish to study and experience education and culture in America. The university has a long history of establishment and is a destination of many international students.

With these programs, students are guaranteed a standard curriculum framework developed by partner universities and are taught by highly qualified and professional domestic and foreign faculty.

Therefore, English is the main language in the curriculum, which assists them in directly interacting with lecturers, improving their English proficiency in communication as well as their critical thinking and creative thinking to meet the demands of the new era.