OCTOBER 25 - UEF had a meeting with a representative of Biszign from Korea and signed an MOU to run numerous international internship programs for UEFers.

The meeting welcomed Ms. Jiyeon Lee – CEO of Biszign, and on UEF's behalf, there were Ms. Pham Thi Thuy Linh – Deputy Dean of the Faculty of Languages and International Cultures, Ms. Huynh Tu Anh – Deputy Director of UEF International Institute, together with the participation of faculty members and students from UEF International Institute.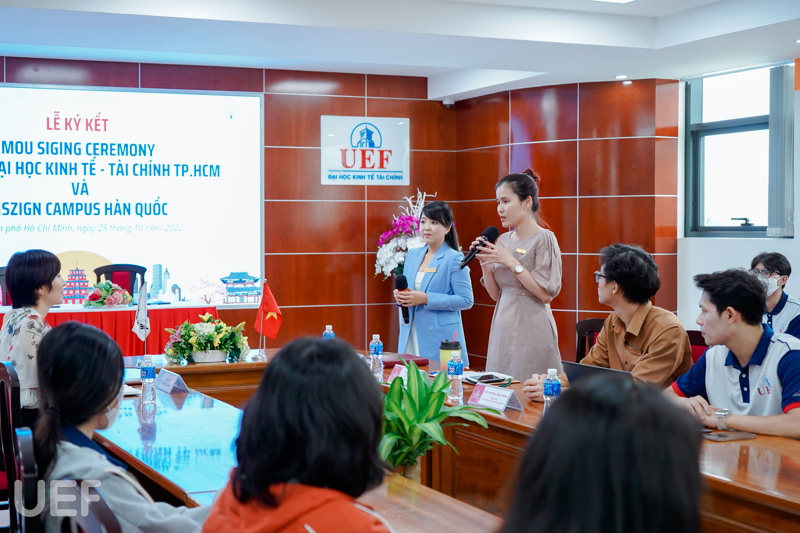 Ms. Huynh Tu Anh shared an overview of UEF's academic program
Ms. Huynh Tu Anh began the ceremony with general information about UEF, highlighting international student exchange programs designed for language majors. This cooperative relationship with Biszign Campus will open up internship opportunities in Korea for UEF students.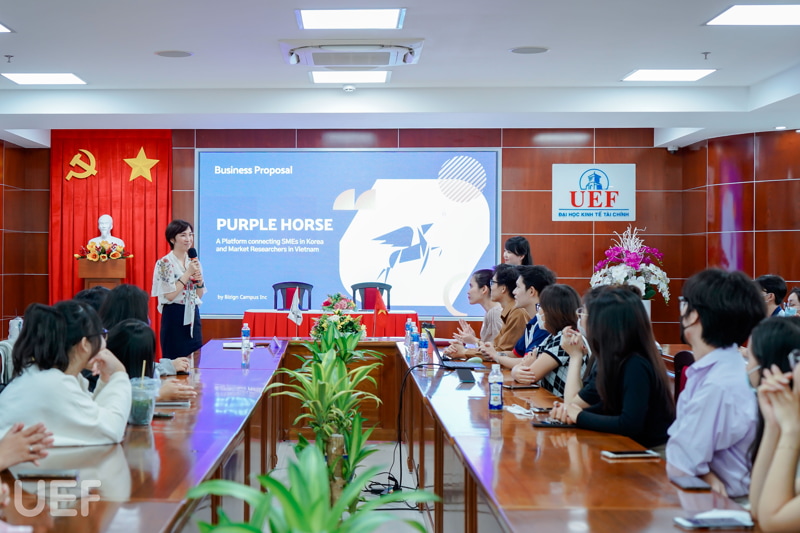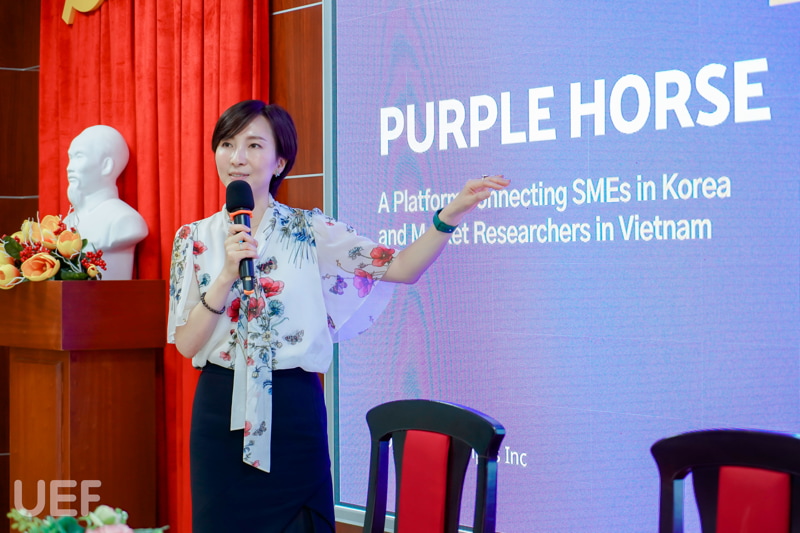 Ms. Jiyeon Lee introduced the program to be carried out in cooperation with UEF
Ms. Jiyeon represented Biszign to introduce "Purple Hourse" which will be implemented with UEF. This is a program that engages students in Korean small and medium-sized enterprises.

The program will provide students with professional expertise to work in an international environment, especially the opportunity to apply to Korean companies after graduation. The partner representative mentioned the plan for "Purple Hourse" program in detail.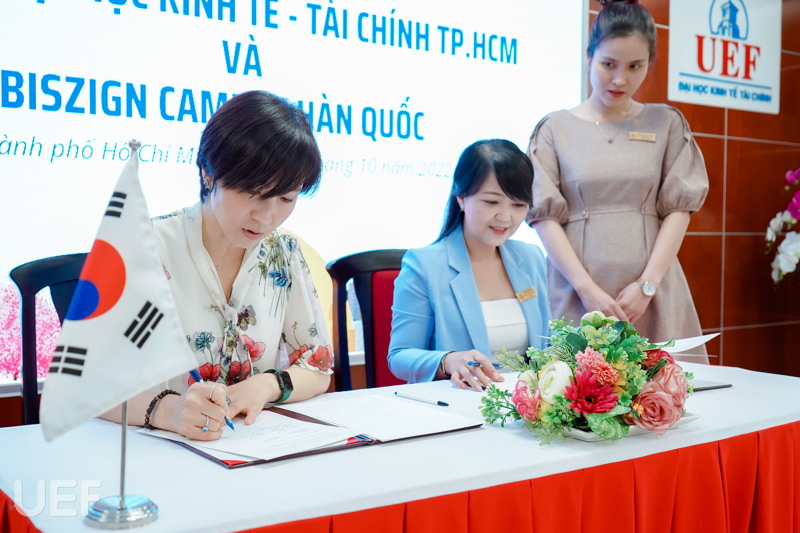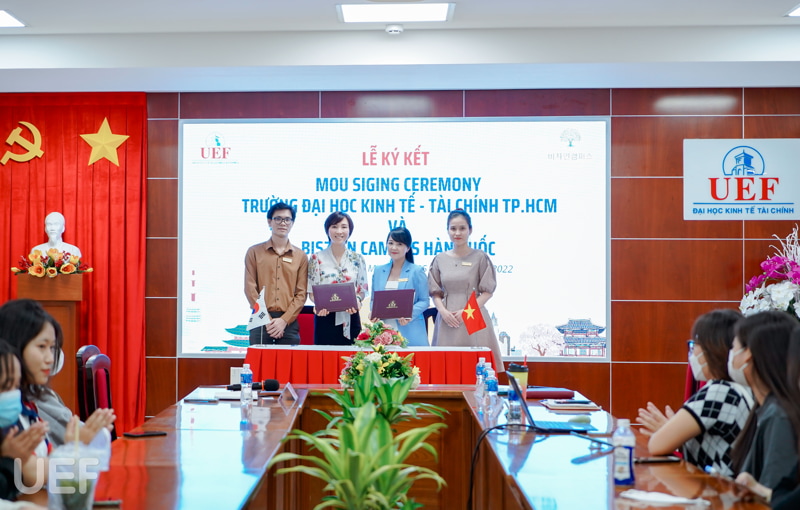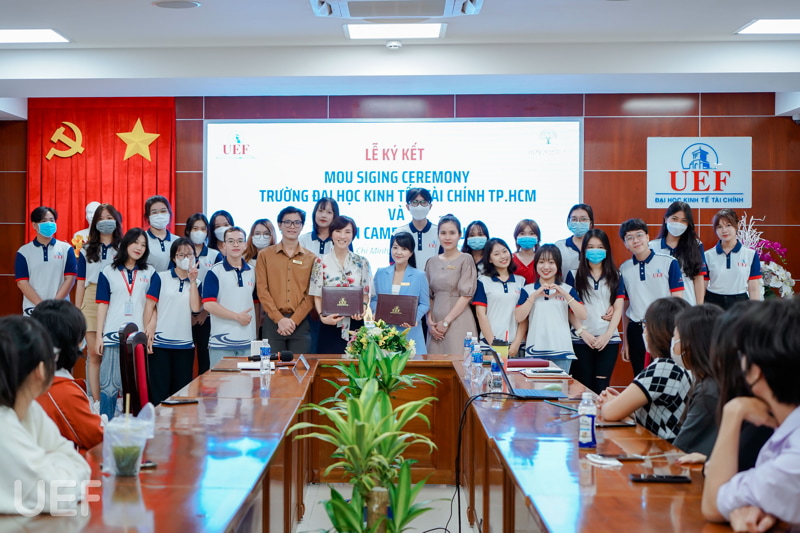 Representatives of the two parties signed MOU
At the end of the ceremony, Ms. Jiyeon cleared up UEFers' queries about the program as well as internship opportunities in Korea.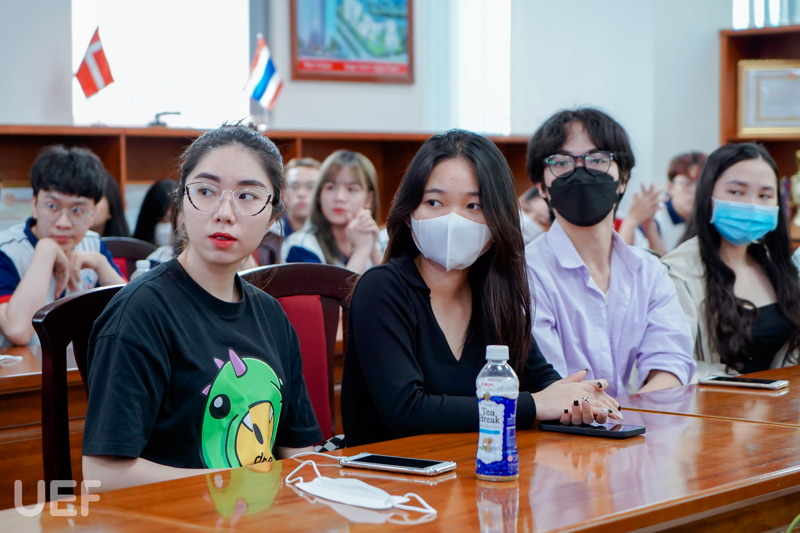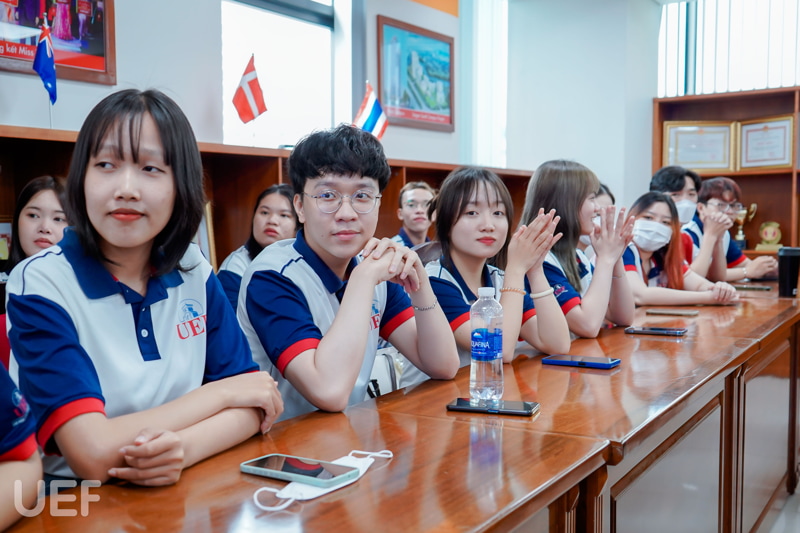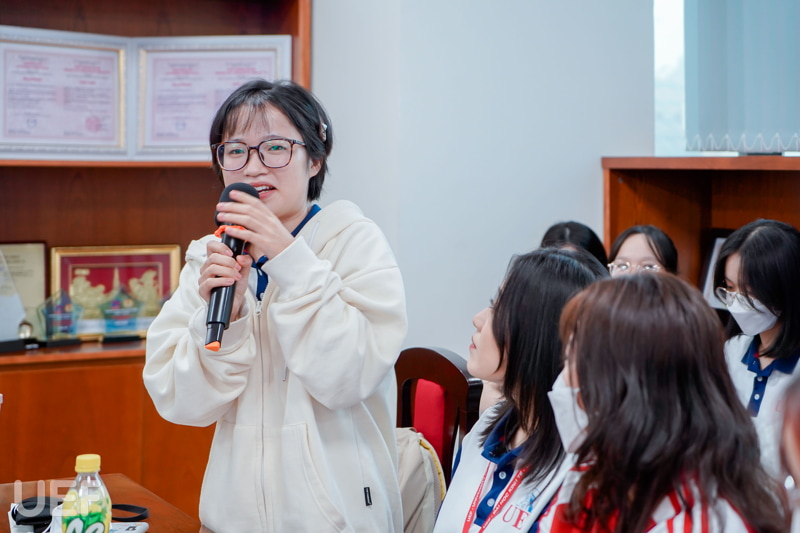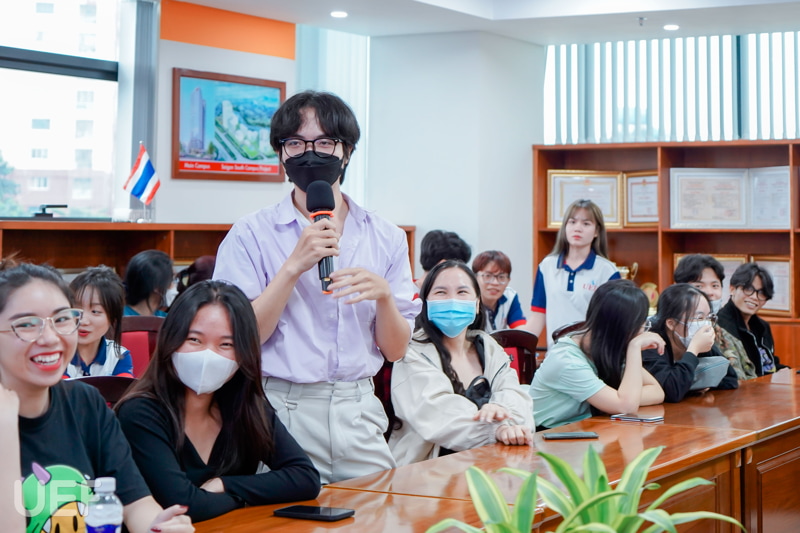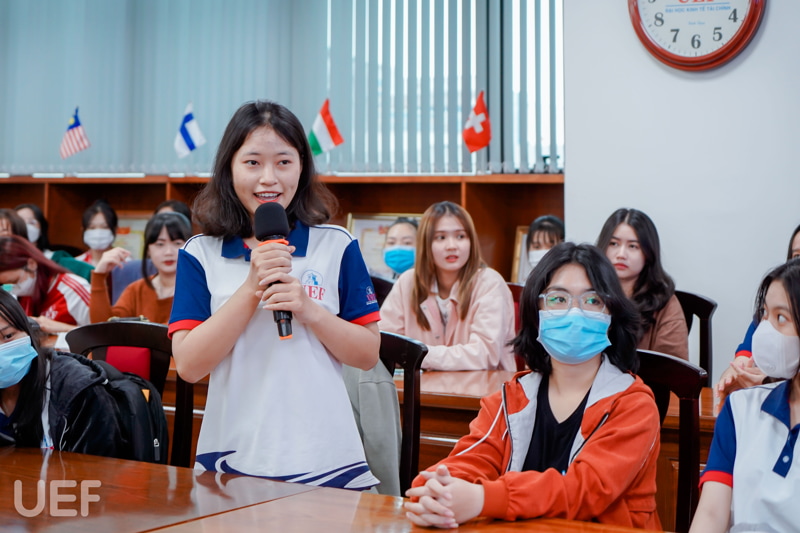 UEFers raised some questions for the Korean representative
This MOU signing ceremony marked a milestone confirming a new promising stage in the relationship between UEF and Biszign. The mutual cooperation programs will bring forth a vareity of opportunities for UEFers to approach, experience international working settings and look for future career prospects in Korea.
Nguyen Le

Photo: Media Team