Having deep associations with the soul, music, an art form for entertainment, conveys the composer's emotions and, above all, is an expressive language of indigenous culture featured in musical works of previous centuries in Western Europe, America, Germany, Russia, etc.

JUNE 1 - Freshmen of the US Undergraduate program - Keuka College (USA) had the opportunity to take the Music Appreciation class in the music room on the 15th floor.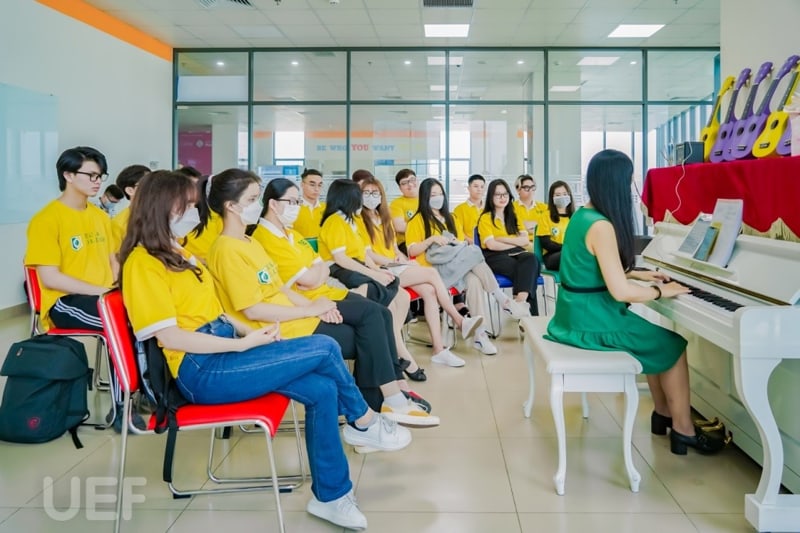 The lesson helped students enhance their music appreciation

Students learned about musical periods such as the classical or romantic periods, as well as distinguished composers, and "classic" works of each stage and school, under Ms. Tran Mai Hong's guidance.

Ms. Mai Hong performed the piano in each segment to demonstrate the melodies, helping students better understand the beat, rhythm, and style, and also identify the music schools.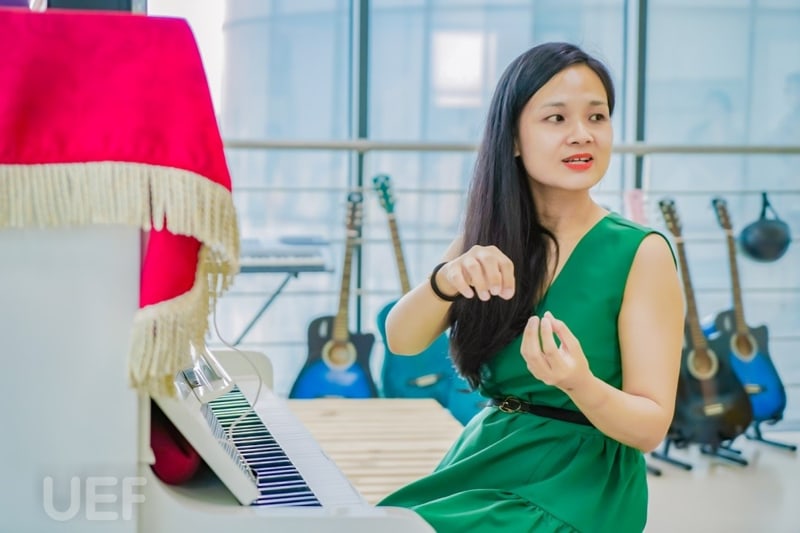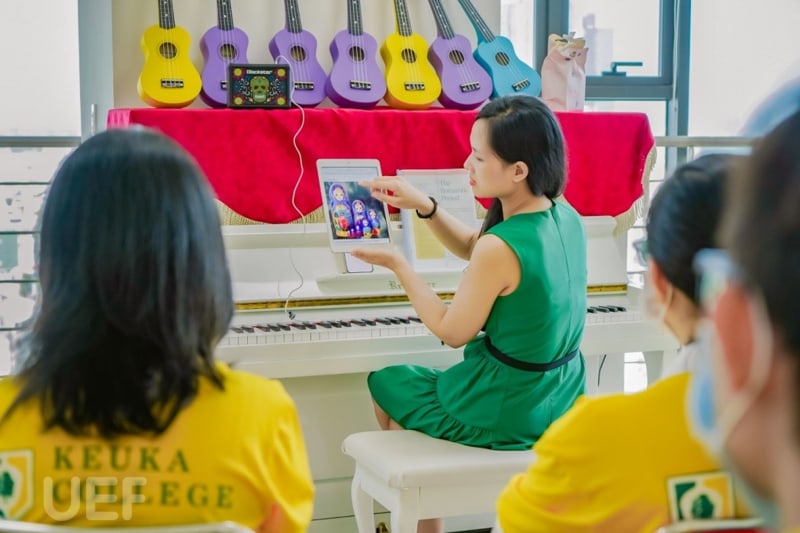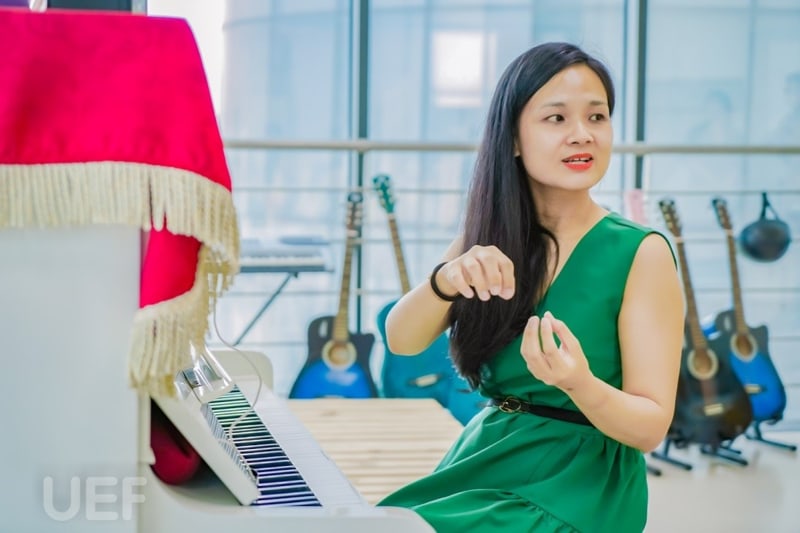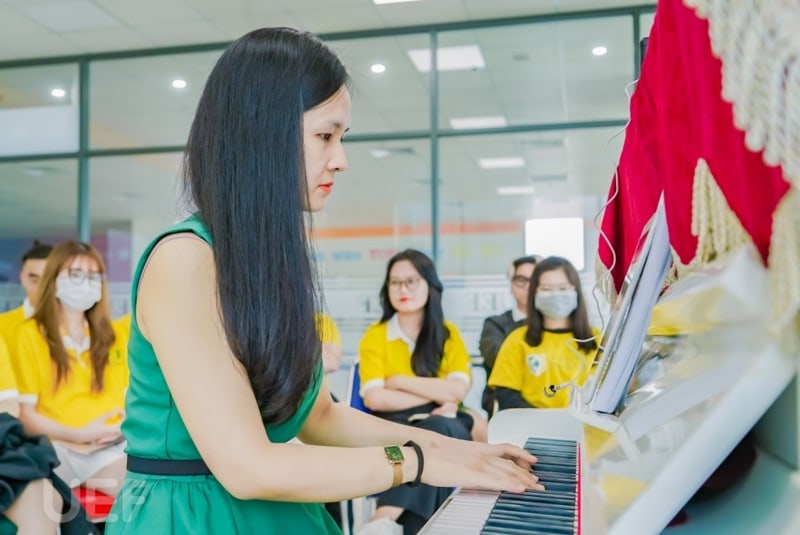 Ms. Tran Mai Hong shared some music stories with illustrated accompaniments to help students visualize notable compositions

Musical Romanticism, primarily discussed during the lesson, was marked by an emphasis on freedom, individuality, and uniqueness. Composers could put their thoughts, feelings, stories, or social issues into their compositions and take inspiration from literature, visual arts, and other kinds of music.

Music from earlier periods was not just employed for amusement but as a "means" for composers to deliver their messages and feelings. Furthermore, listeners could readily perceive the meaning of songs and let the music touch their hearts due to the cultural imprint blended with folk and simplicity.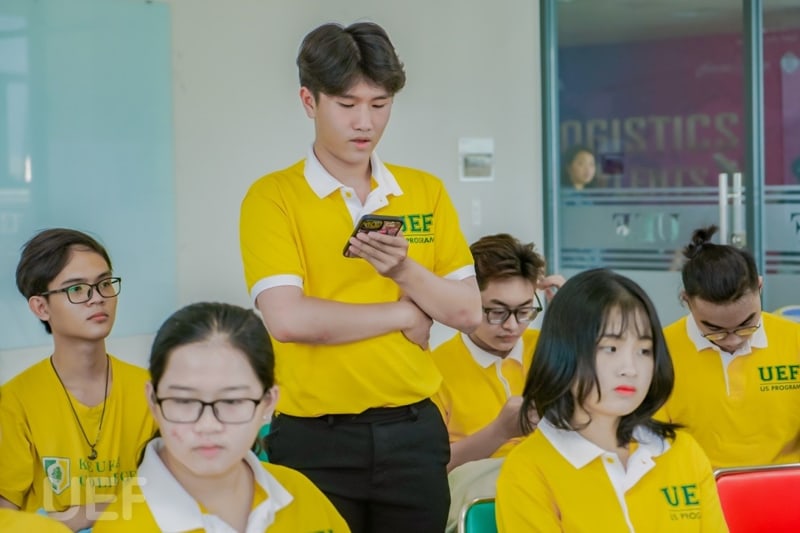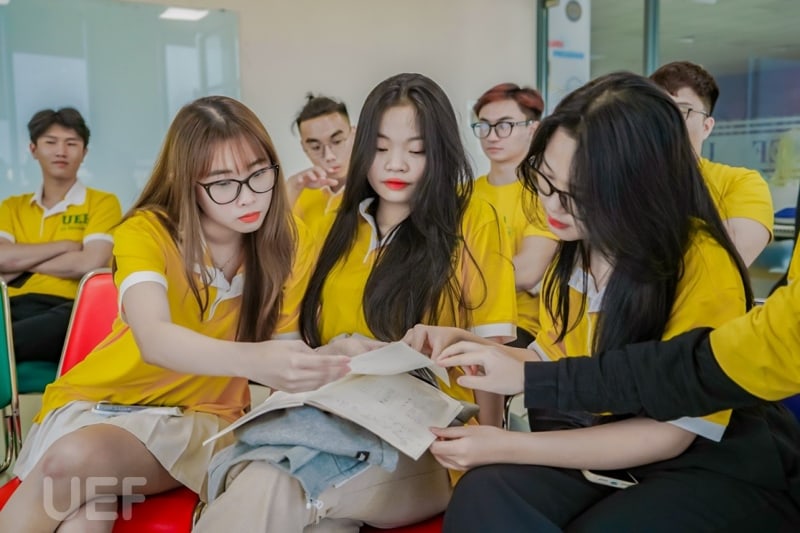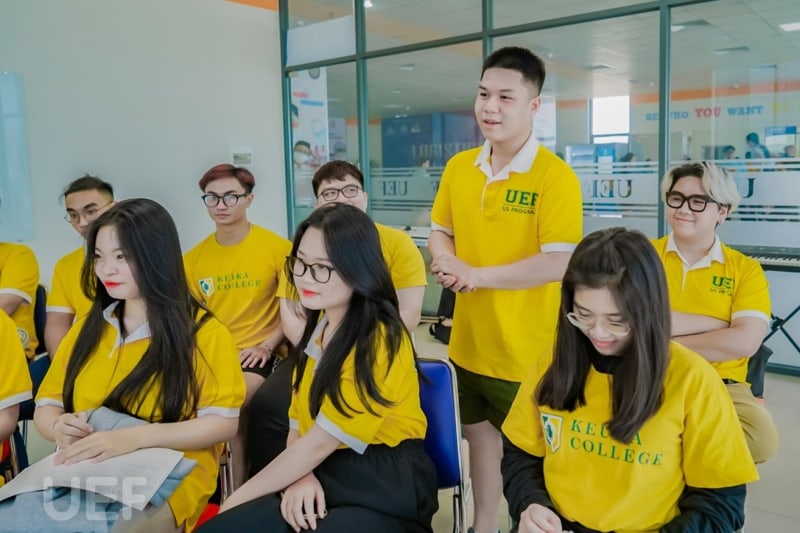 Students actively engaged in the lesson

Thanks to the "Music Appreciation" course, students of the Keuka Undergraduate program can have a better grasp of music and explore stories about social tradition, culture, and aesthetics of national and international historical eras. They can improve their professional, cultural, and artistic knowledge while promoting creativity, imagination, and abstract thinking, allowing them to learn and develop more thoroughly.

News: Quy Nguyen
Photos: The Thang