SEPTEMBER 9 - UEF held a welcoming gathering where international exchange students had a chance to share their learning situation in a new academic environment.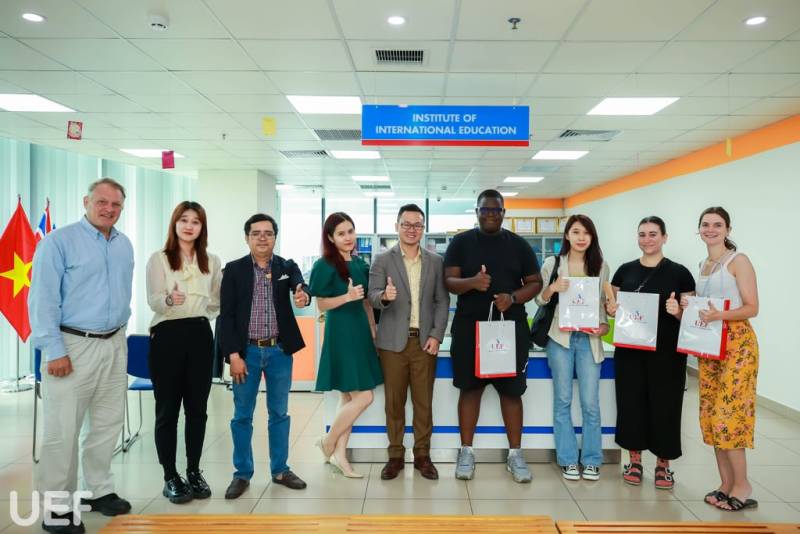 The meeting helps UEF leaders stay on top of international students' academic performance in Vietnam
From UEF, the meeting had Dr. Do Huu Nguyen Loc – Vice President & Director, UEF International Institute, and Ms. Huynh Tu Anh – Deputy Director, UEF International Institute. Students participating this meeting included Diop Babacar Papa – Finance major, CY Cergy Paris Université, France, Lai Vi Hong Ngoc – Business Administration major, Catholic University of Murcia - UCAM, Spain, and Lise Huot and Perron Léa Marine – Human Resource Management MA, IAE DiJon, University School of Management (University of Burgundy), France.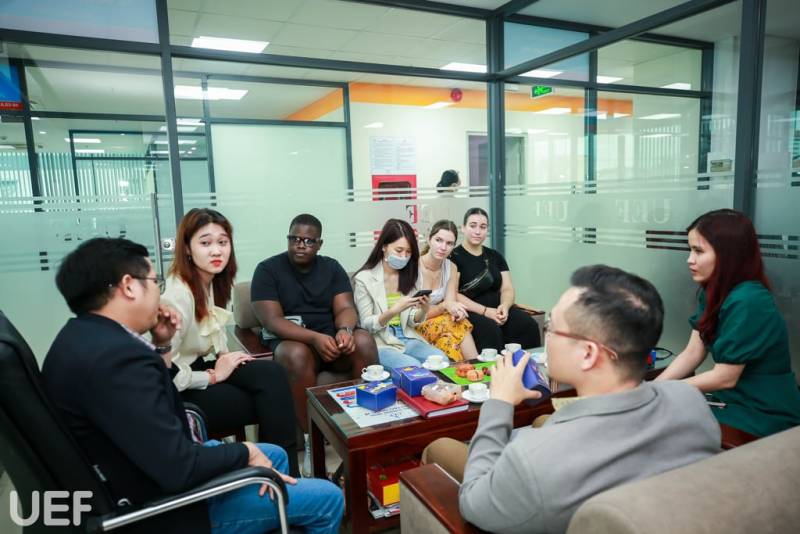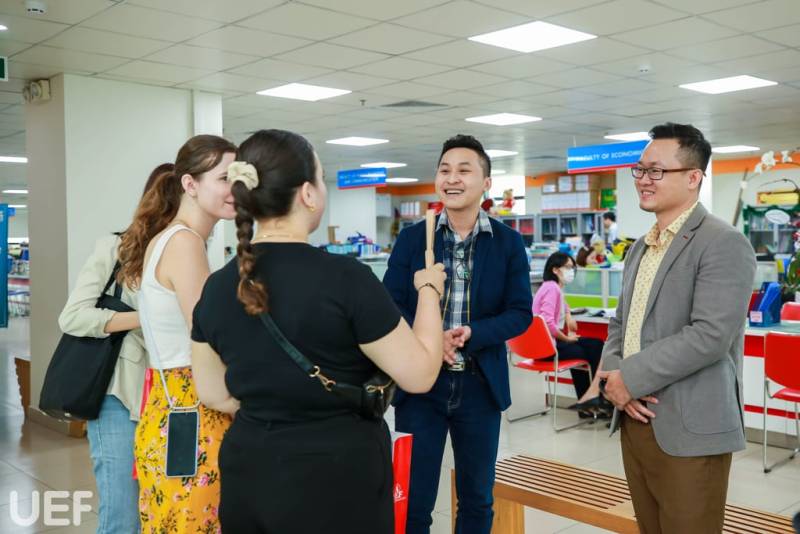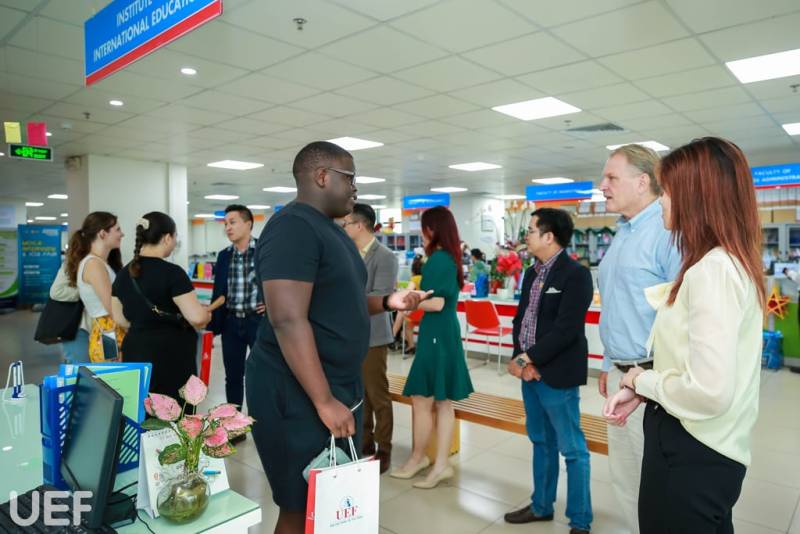 The cosy and intimate discussion
Overseas students revealed the reasons behind their choices to attend the exchange program at UEF and in Vietnam as a whole. Most of them also expressed their desire to learn and experience the learning environment in ASEAN countries.

Besides giving those students valuable sharings and experience, UEF lecturers got to know their learning situation at UEF, accommodation, modes of transportation, and meals in Ho Chi Minh City in the first week studying here.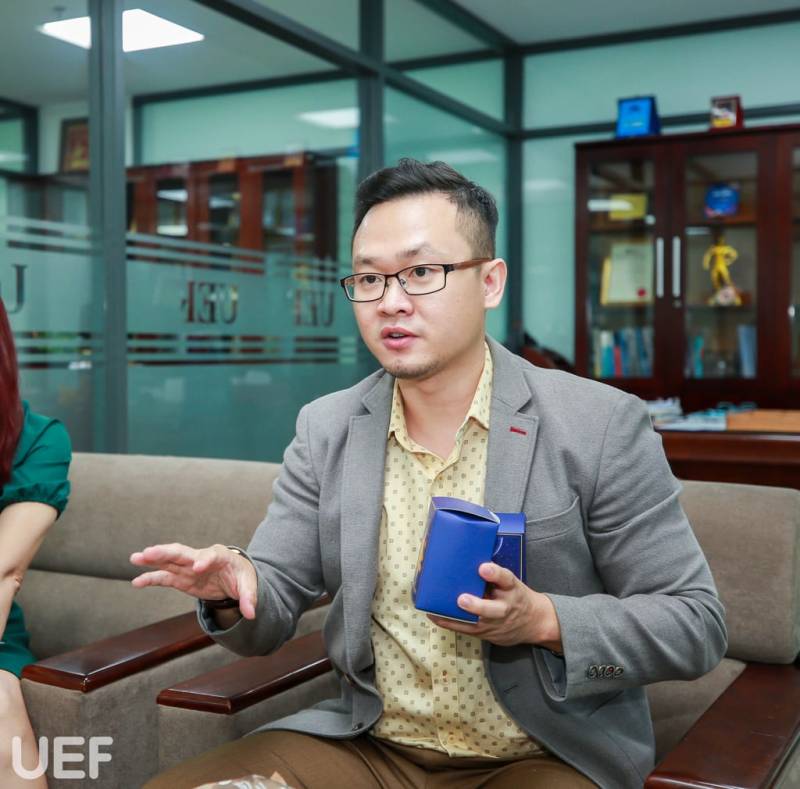 Dr. Do Huu Nguyen Loc greeted students and introduced the meaning of Mid-Autumn Festival in Vietnam

UEF leaders and executives of the International Institute told stories about family affection, the meaning of the incoming Mid-Autumn Festival, and specific activities during this special occasion. Furthermore, the students were invited to enjoy the taste of traditional Vietnamese mooncakes as well.

The meeting showed the dedication of UEF leaders for international students studying at the university. This is also an opportunity for the students to learn more about the culture at UEF and in Vietnam as well as sharing their living and learning situations in the new environment.