On Nov 24, UEF student delegates arrived at Kobe, officially starting the "UEF Short Term Study Abroad 2019" program. In the fresh atmosphere of late fall in Japan, they were filled with inexpressible delight and enthusiasm for great activities during this "short-term" semester abroad.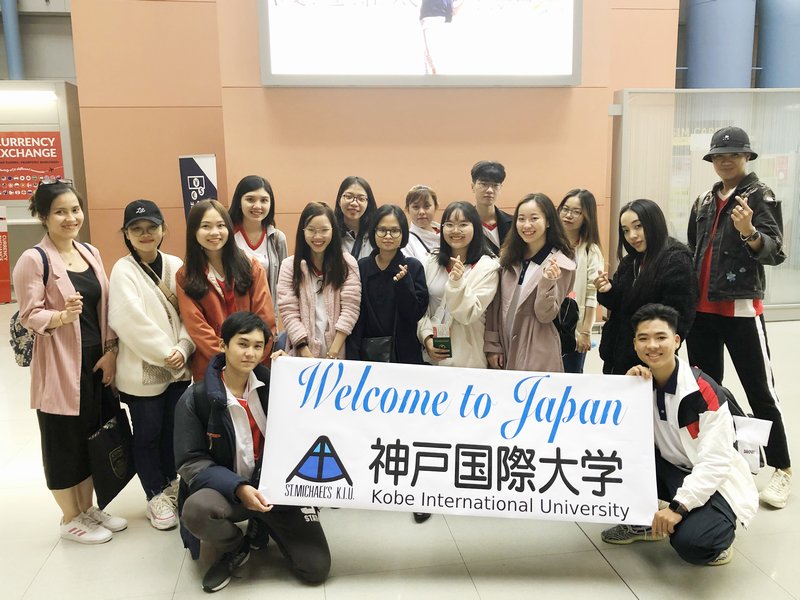 UEF student delegates officially started the super cool semester abroad
On the first they to Japan, the students had their chance to behold a glorious sunrise and visit many well-known locations throughout Kobe. As part of the student exchange discovery program, they will have more opportunities to visit famous places and study great Japanese customs. This will serve as a valuable source of materials for them to write their amazing reports and papers upon completion of the program.
The first highlight of the trip is the harbor city of Kobe where UEF students were free to discover famous tourist destinations and great things about local architecture, culture, history and the people. Especially, Japanese cuisine with its delicious, mouth-watering dishes scored a big win with the students, with many compliments being offered.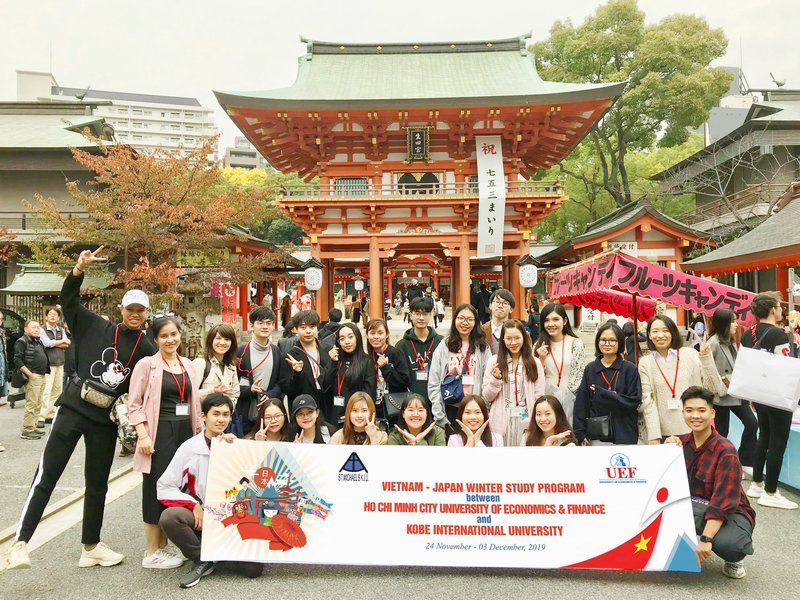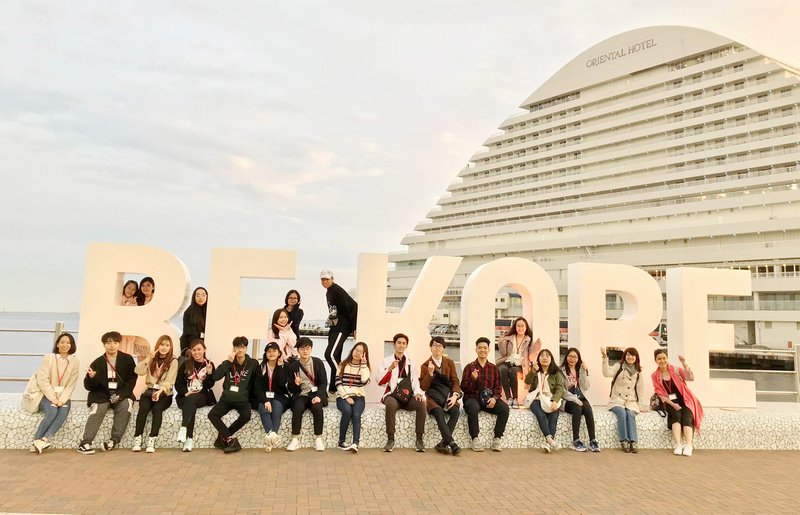 Capturing on the spot great moments at go-viral locations in Kobe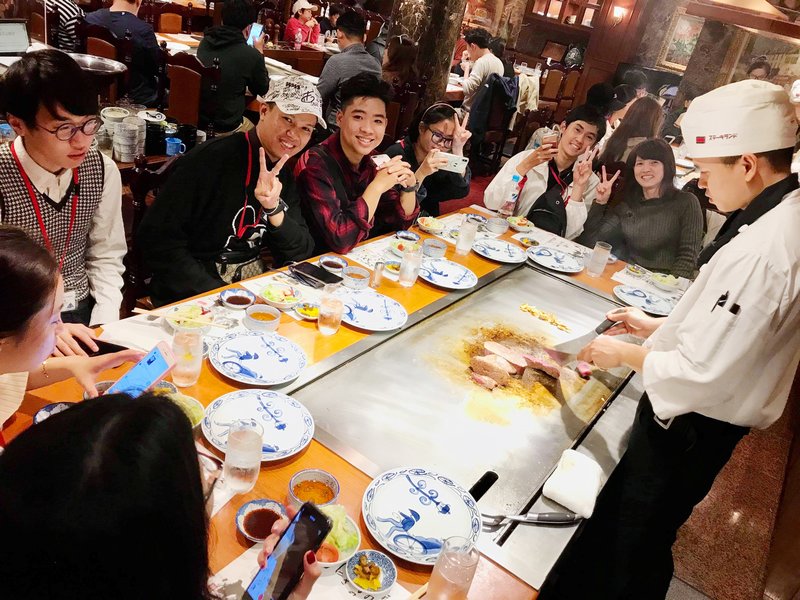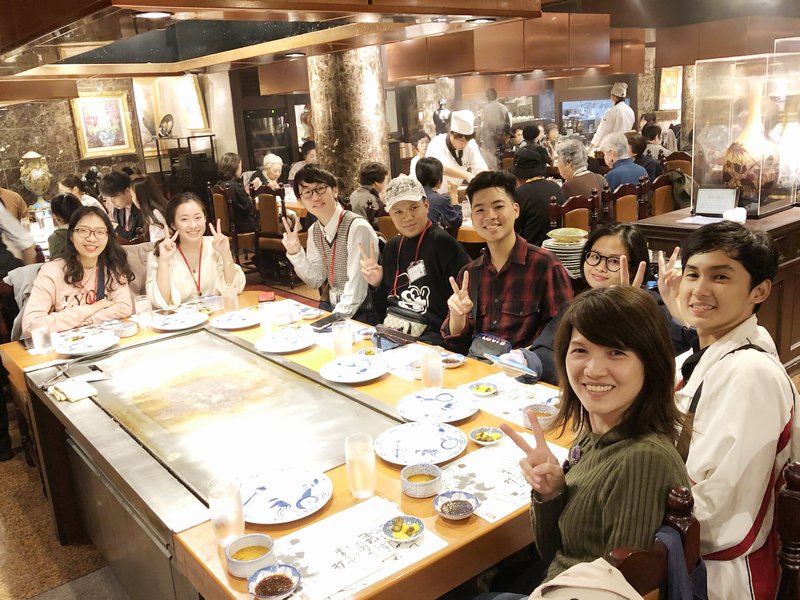 Students happily enjoyed a meal of renowned Kobe grilled beef
Though merely warming up, UEF students left their footprints in many great destinations in Japan. To name a few, they had visited Ikuta Shrine and Nankinmachi, Kobe's Chinatown. They had also had a taste of Kobe beef, Japanese much-hyped delicacy, and had a try at the world's most famous public transport, Japan's unmanned trains. Railways in Kobe, built and first operated roughly 30 years ago, are a testament to the city's history of traffic. The students were also allowed to visit Port Tower, one of many hallmarks of Kobe Harborland.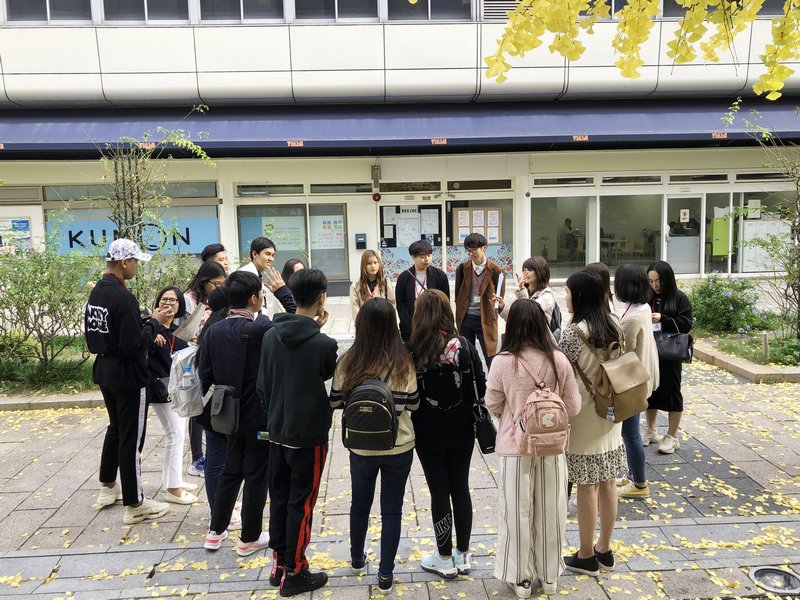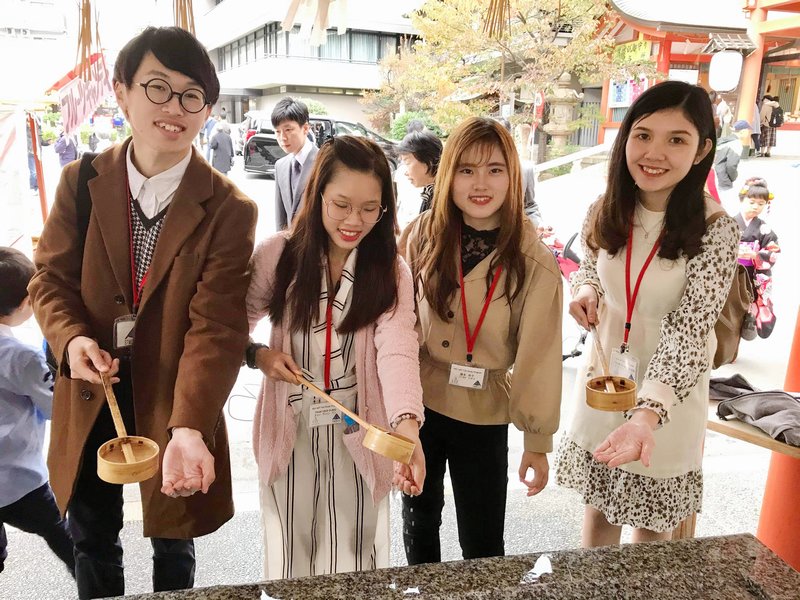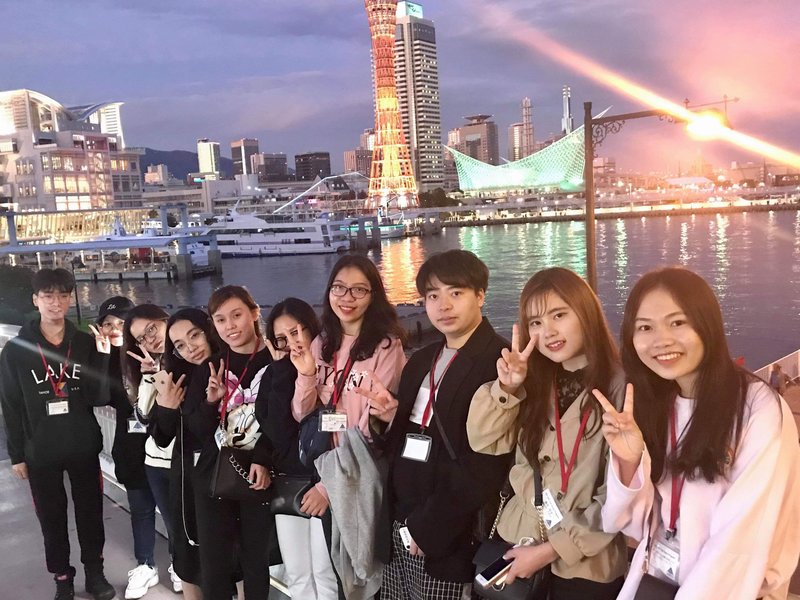 Right on the first day of the trip, the students left their footprints in many great destinations in Japan
Hopefully the UEF students will find more energy for their exchange trip after their first day of so many great things and events. The newfound experiences are certain to help them expand their horizons and enrich their expertise thanks for being at an educationally advanced country. UEFers, stay tuned for more interesting reports on this semester abroad trip!
News: Quyen Cuong - Tuan Anh; photos: Institute of International Education