As Christmas festive mood is in the air, Olympic UEF 2020, the biggest sport event for the Ho Chi Minh City University of Economics and Finances (UEF) students will officially take place on Dec 22.
The collegiate championship is one of many events annually held by UEF to helps students to improve their physical health and strength and to promote the spirit of sport. It is also an opportunity for the best athletes to shine out and be found, who will be selected for UEF sport teams to be trained for more professional games.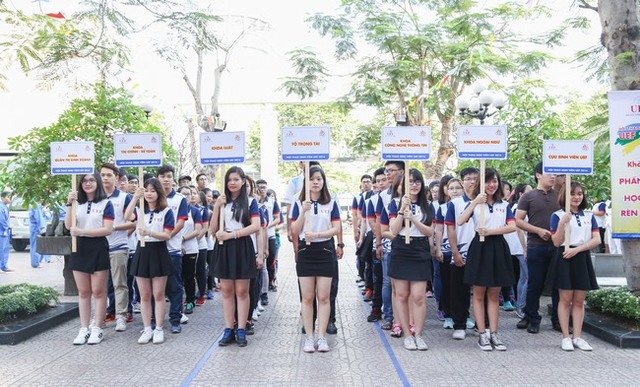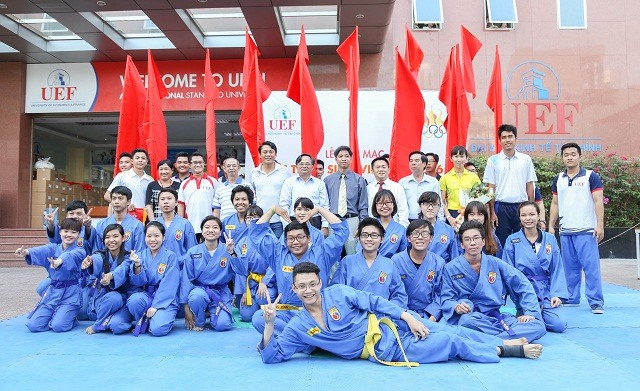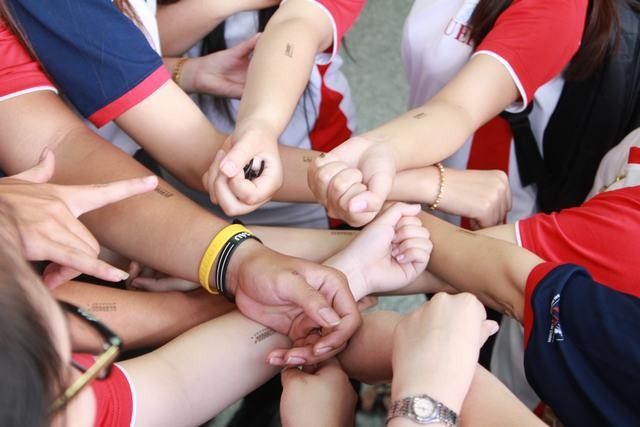 Olympic UEF 2020 is the chance for UEFers to demonstrate their talent, willpower and teamwork.
According to the organizing committee, this year's championship will take place from Dec 22, 2019 to April 19, 2020, featuring 6 different sports. They are football, tug of war, badminton, table tennis, rock climbing and indoor games. For badminton, tennis table, rock climbing, and indoor games, participants will compete as individuals while the remaining two sports will be played in teams.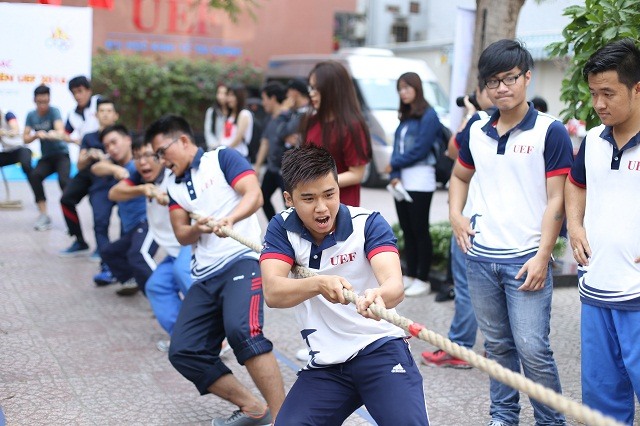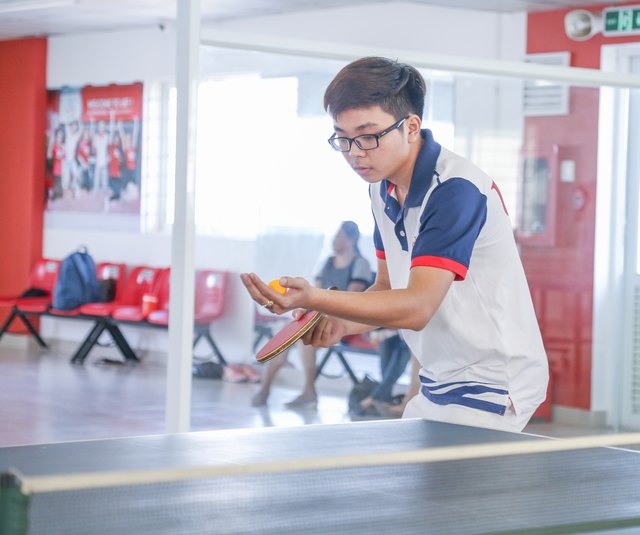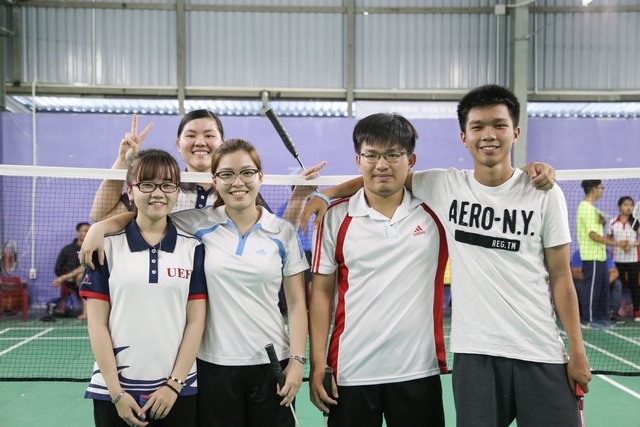 Determination and the will to win shown by UEF athletes in previous events
With their youth, talent and passion, UEF athletes are ready to embark on the epic quest for the gold medals, promising dramatic performances for the spectators and a nice touch to the diversity of UEF student activities.
Let's cheer and wait for the athletes to display their talent and accomplish great feats at this year's biggest sport event!