Due to the fluctuation of the Covid-19 pandemic, many students have failed to reach their big dream to study abroad. However, many of them have quickly transited on On-site oversea study.
Under the condition of the aforementioned learning program, although studying at Vietnam, students still receive international bachelor degree along with a myriad of other merits.
Among a wealth of prestigious universities training on international curriculum, Ho Chi Minh University of Economics and Finance (UEF) is worth to be notable since students who are successful test-takers in UK Program will receive unlimited 40% scholarship packs in quantity.


UEF international scholarships are on the mission to facilitate 2k2 test-takers' oversea study dreams
Seize the valuable international scholarship during Covid pandemic.
In many recent years, the UEF scholarship policy has played a crucial factor in shedding meaningful light on students' generations. Especially in 2020, when domestic economics are in suffer from the COVID crisis, UEF continues to expand the scholarship policy for those who belong to the international program.
Apart from admission scholarship for students in the bilingual program, this year, UEF will launch scholarship programs for those who are in the UK program. Thus, when deciding to chase after and have faith in this on-site oversea study program, students will make their great effort to achieve the international bachelor degree meeting the prestige and standard from foreign partners right at Vietnam.
More specifically, given the UK bachelor's degree program, UEF is on the collaboration with Gloucestershire Univerity and Leeds Trinity University. When officially become UEF's members' thanks to scoring standards, students will receive the 20% to 40% tuition fee scholarship.



Scoring standard to achieve scholarships of the UK bacheclor degree program ai UEF
The reason for launching the UEF's admission scholarship is to encourage talents, expand the opportunities to experience international environments, absorb English-centered training programs in the context of integration.
The scholarship is employed for those who are successful test-takers in all 4 enrollment methods. These 4 enrollment methods are based on the result of the National High School Examination, based on the grade 12 transcripts in a combination of 03 subjects, based on the academic records with an average point of 05 semesters, and based on the result of the National University of Ho Chi Minh City.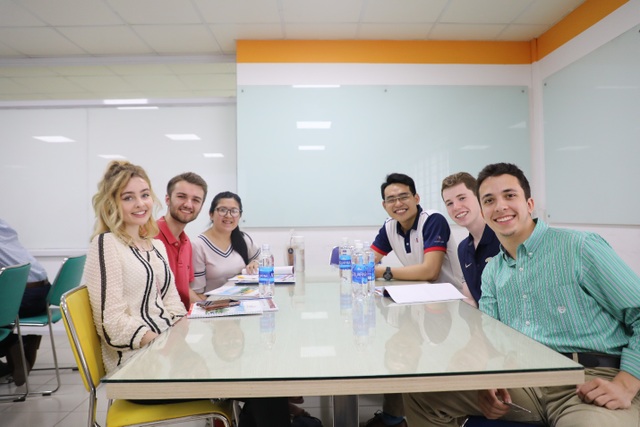 Leanring in UEF's environment is the foundation for students to chase after international programs
Achieve international degree right at Vietnam
The striking thing when choosing the on-site oversea study at Vietnam is still having a high-quality learning condition, saving money. Especially the high quality in the training of the UK programs is the customization of both countries, which ensure the criteria in learning major training no matter in Vietnam or foreign countries.
One more thing that should not be taken for granted is in the current situation, taking on-site oversea study not only ensure the international degree but also still be in the safety psychology together with family members during the fluctuation of COVID 19. Therefore, UEF's International affiliate program has become the note-worthy choice for many students learning in Vietnam or even oversea students coming back for schooling.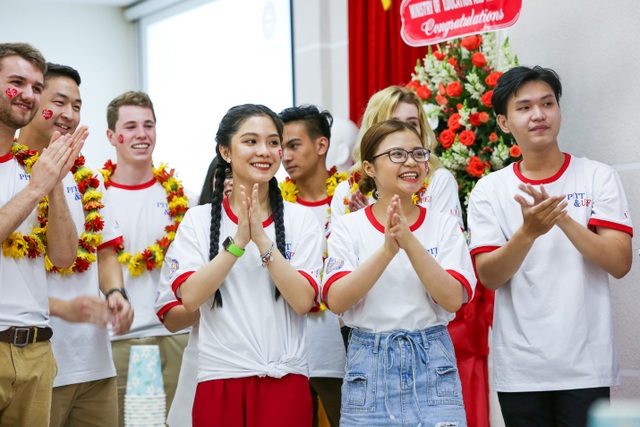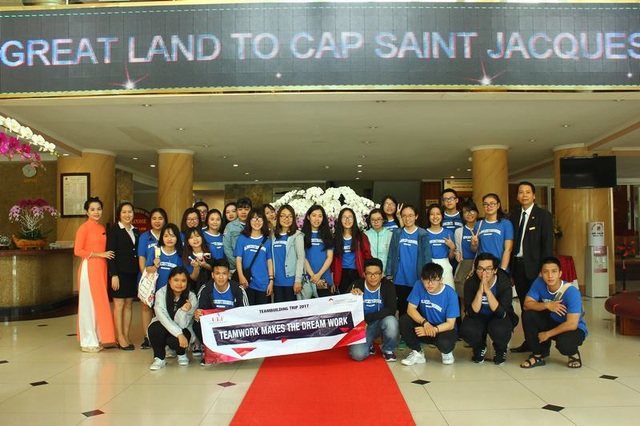 Students in the UK bachelor degree program are experienced with diversified learning activities.
Below are majors that UEF's scholarships are launched to support students in the UK bachelor's degree program at UEF: Business Administration and Marketing, English and Linguistics, Hotel Management, Resort, and Tourism Gloucestershire University and Leeds Trinity University International Business.

UEF received admission documents for UK bachelor program until September 10, 2020
- Application form for admission (according to the school's own form);
- 02 notarized copies of high school graduation certificate or self-created experiments certificate (notarized);
- 02 notarized copies of high school transcripts (notarized)
- 02 notarized copies of ID card / Passport (notarized);
- 01 CV certified by the locality;
- 01 copy of birth certificate;
- 01 health certificate;
- 04 international standard 5x5 white background photos;
News: Dantri