Passion for every simple thing of their major allows young generation to successfully follow and discover their ability in their career path.

Typically, her love for Korean films, cuisine, fashion and especially the 'cool' image of Korean interpreter together with understanding of basic structures of the language, etc. empower Pham Tran Anh Thu to pursue her dream of taking Korean Language course in a top-ranking university in Ho Chi Minh City.
Currently, she is a second year undergraduate at Ho Chi Minh University of Economics and Finance (UEF). She regularly partakes in events of Vietnam – Korea cultural exchange. She has recently been recognised as distinguished on the Honour Board of her university for her First Prize of both Korean Speaking Contest "K-Speech 2020" held in Vietnam and Poetry Translation Contest held by the Department of Linguistics and International Culture.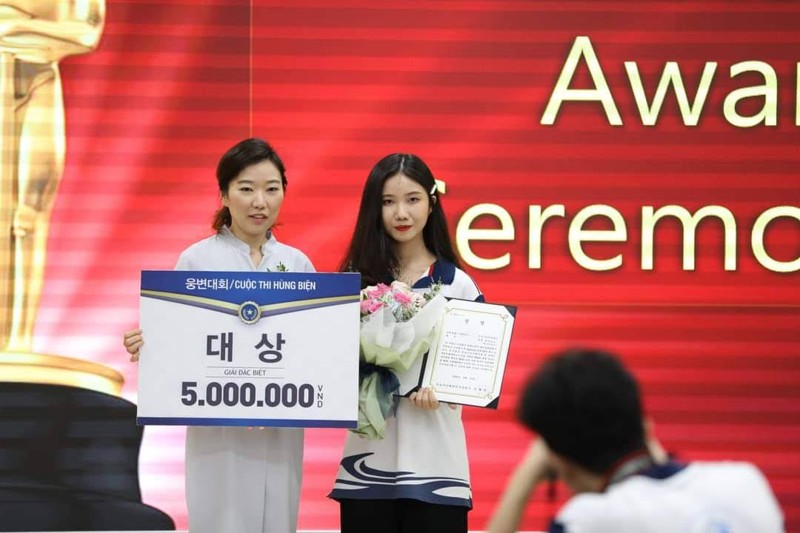 Anh Thu with her First Prize in K-Speech held in Vietnam in 2020
"Learning Korean is way more difficult than English. However, with the desire to conquer a language as well as to gain experiences in the country and its people, I'm determined to follow this course even though I had never had any Korean lesson before.", the UEFer shared about self-determination for all language learners.
She believes that active international learning environment is an important contributor that allows linguistics students to ultimately enrich their abilities. According to her words, UEF brings an open and suitable environment to improve and enhance the learner's language ability with the guidance of compassionate, supportive and visually attractive lecturers.
A range of extracurricular activities is a massive bonus of UEF. A series of events such as Korean Food Experience, Korean Culture Week, Korean Business Culture, etc. not only enable the students to acquire the language but also bring them hands-on experience, and interaction with experts in their speciality.
"I was completely impressed with the event in which I could interact with Speaker Nguyen Ngoc Diep – Manager of Human Resource Department with over 5 year experience working in Samsung Group of South Korea. This meeting not only brought me insights into Korean business etiquettes but also provided me with skills for my development.", she shared about her experience of an extracurricular activity. This is probably one of the valuable lessons that Anh Thu has gained in UEF.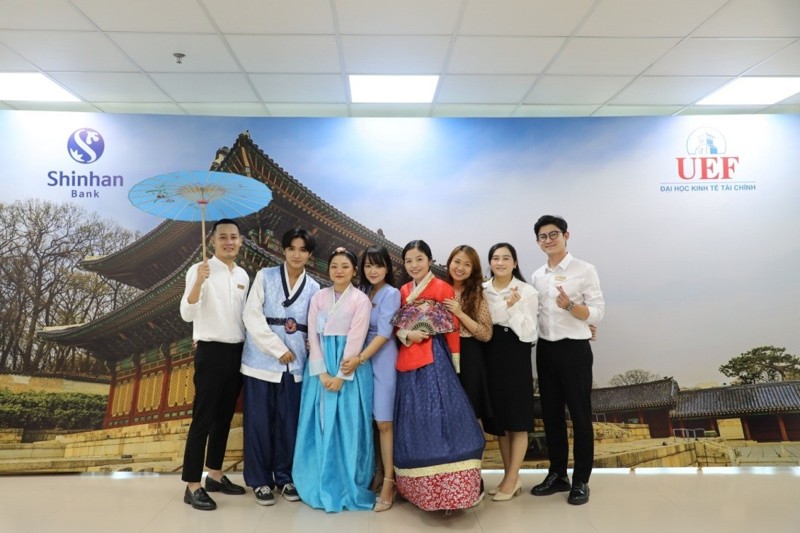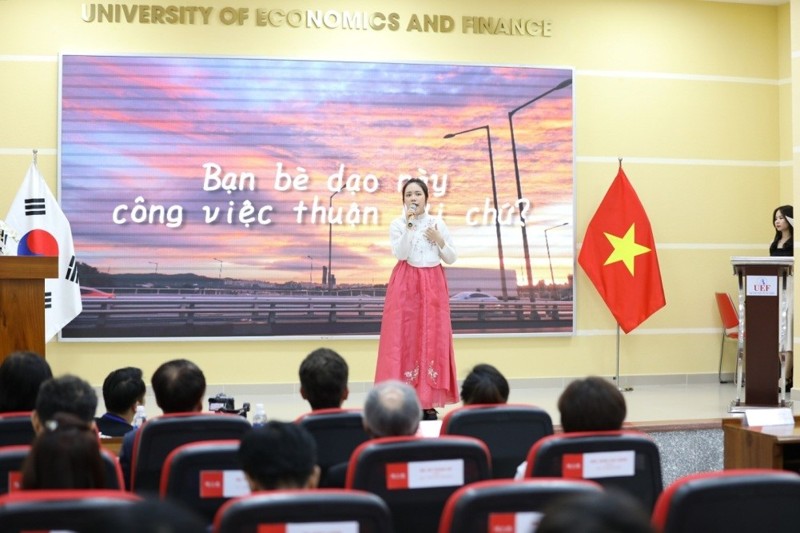 Special 'lessons' only in UEF
With the preparation for knowledge and skills, she expresses her desire for a trip to Korea in order to continue learning the language and further her education, which is different from other students whose motivation is a decent job in the future.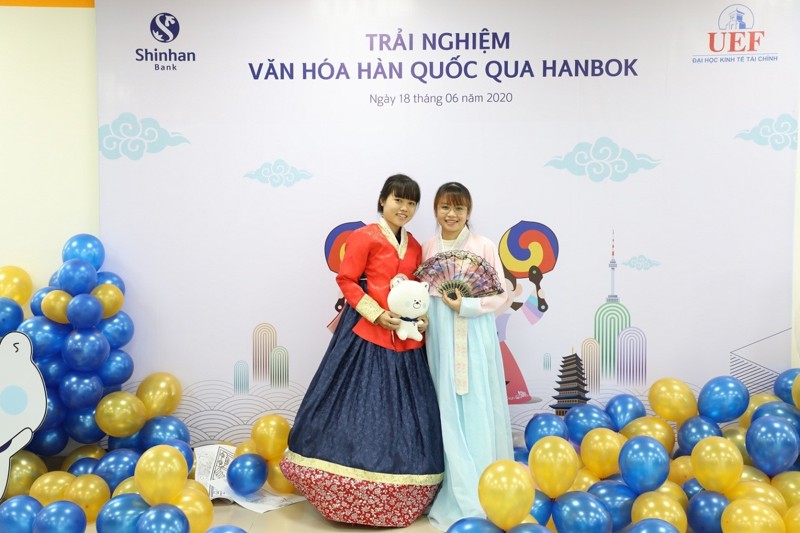 Undergraduates of Korean Language course have a variety of job opportunities
In recent years, Korean wave, the growth of Korean entertainment and culture across Vietnam, has been increasingly widespread and caused devastating effects. The cultural interference and economics cooperation create more job opportunities for students with great command of Korean and understanding of the country and its people. With great effort in the connection between the university and Korean businesses, UEF ensures the employability for Bachelors in Korean Language.
Source: Tiin.vn