Within
a month, Centria University of Applied Sciences (Finland) constantly meets and promotes international programs with UEF. This shows that the relationship between two universities has been
increasingly enhanced
.
In early December 2019,
Vice President
of Centria - Mrs. Hannele Teir made a
business
trip and
had a discussion
on developing
joint training programs.
On January 2, 2020
, Prof. Kari Ristimaki -
President
of Centria
paid a
visit to directly discuss and agree on the key
strategies
of the cooperation program with UEF.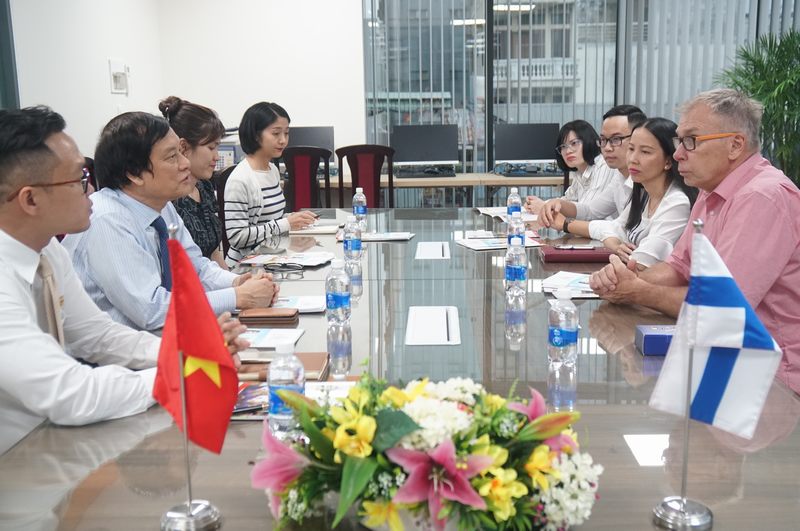 The meeting to pomote The Articulation program
3 + 1
of
UEF and Centria
During the
business
trip to Vietnam,
besides
visiting the campus 141, President of Centria University also had a meeting to promote the implementation of the
Articulation
program
3 + 1
which has already
signed with UEF. In the discussion,
representatives of UEF comprised
Mr. Do Quoc Anh - Vice Chairman of the Board of
Trustee
s, PhD. Do Huu Nguyen Loc - Vice
President
, Ms. Ly Dan Thanh –
Vice
-
Dean of the Faculty
of
Economics.
At the meeting,
both sides
discussed the
cooperation programs
in
detail
such as: short-term
internship semester, short-term intern
a
tional semester, student exchange, course transition, etc.
In particular
, two
universities
also agreed to promote the exchange of lecturers, enabling UEF teachers to have the opportunity to interact and work with prestigious education corporations in the world on teaching methods,
developing
l
ecture system to accumulate more teaching experience.
The
Articulation
program 3 + 1 with Centria University was signed in November 2018. Students
who have finished their third academic year at UEF
can finish their curriculum
in Centria.
Upon
completing
of their education and gradutaion
,
students
will receive the
Bachelor Degree from
UEF and
the International Bachelor Degree from
Centria which are recognized by the Ministry of Education and Training of Vietnam. As UEF students, you will also receive procedural support for the last year of study in Finland.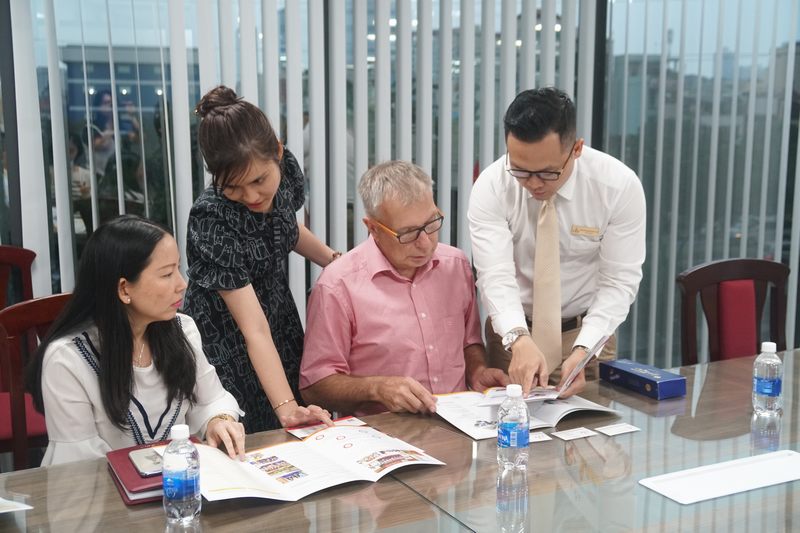 Prof. Kari Ristimaki learned
about
the cooperation program
in detail
This great program that UEF has signed and created with Centria University of Applied Sciences is truly a boon for students dreaming of studying abroad. Finland is among the world's most educationally advanced countries, which makes learning and gaining practical experiences in the country a great opportunity for student's future development.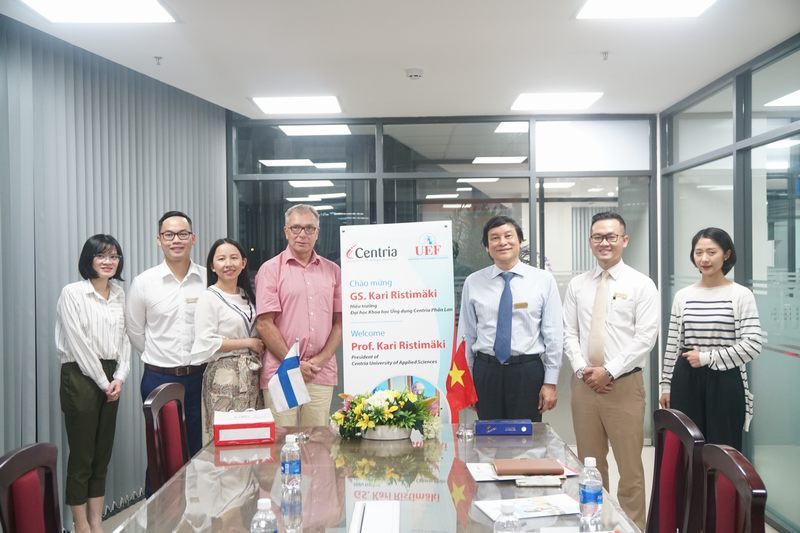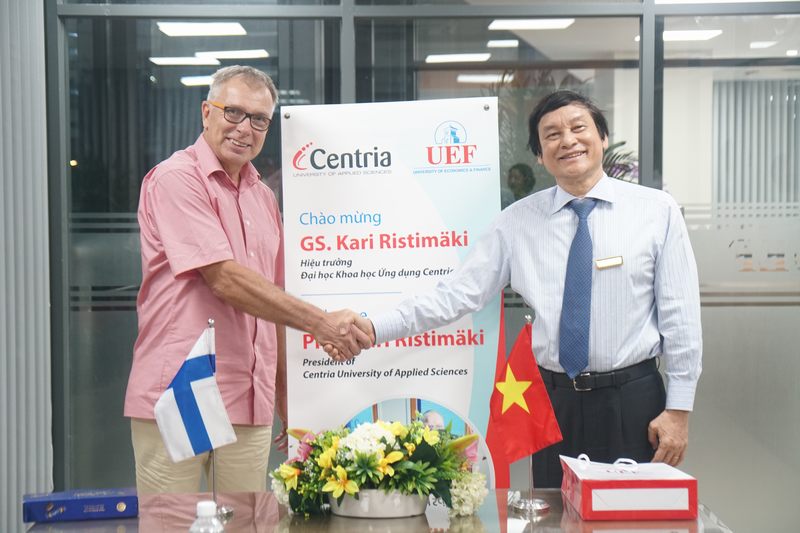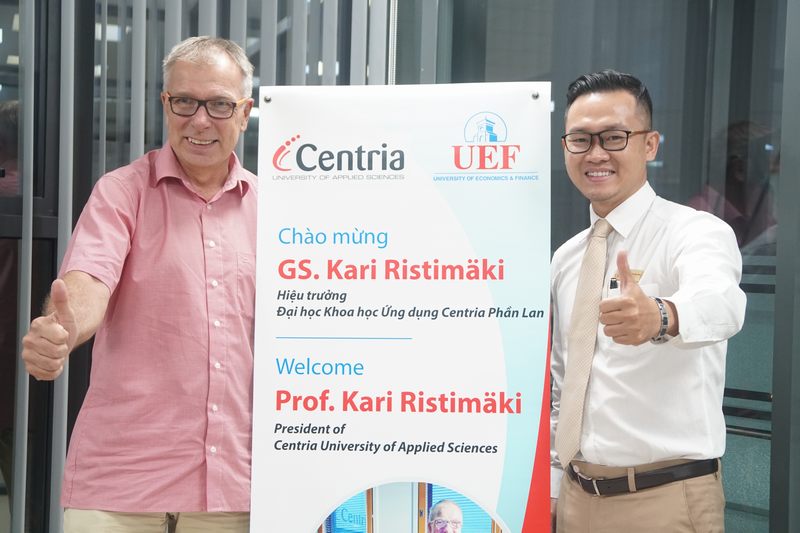 The visit of President of Centria University of Applied Sciences promoted the implementation of joint programs between the two universities
Students can contact UEF International Institute Office (on 4th floor) for more information about the programs, application process and relevant procedures.
News: Tuan Anh, photos: Quynh Nhu