DECEMBER 22 - UEF International Institute successfully organized a workshop themed "The Stories We Live By", with the views to help junior and senior students enrolled in English Language develop general understandings about text analysis, as well as providing the chance for them to access valuable lessons of senior lecturers from the University of Gloucestershire.
The workshop honorably had the presence of Prof. Arran Stibbe, Course Leader in English Language and Linguistics, the University of Gloucestershire, as the keynote speaker.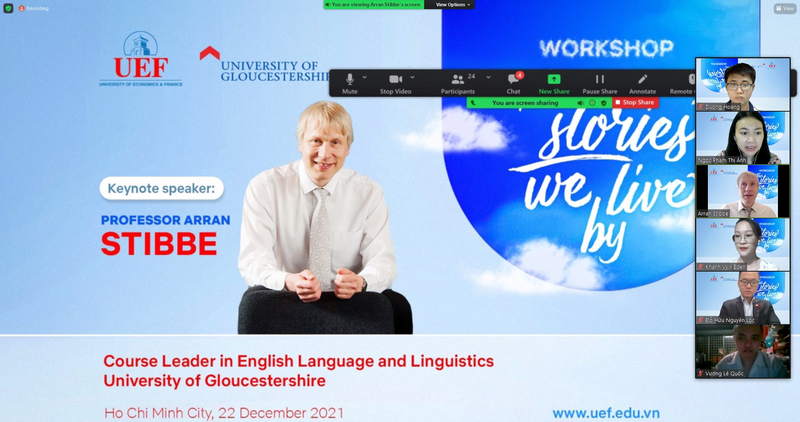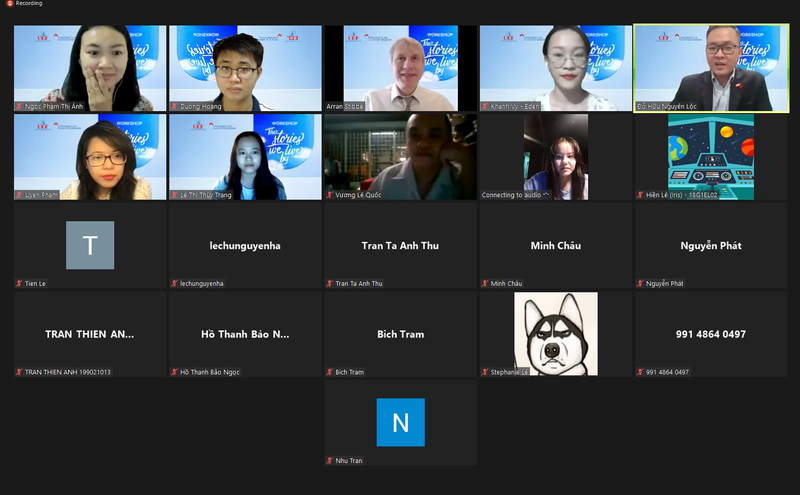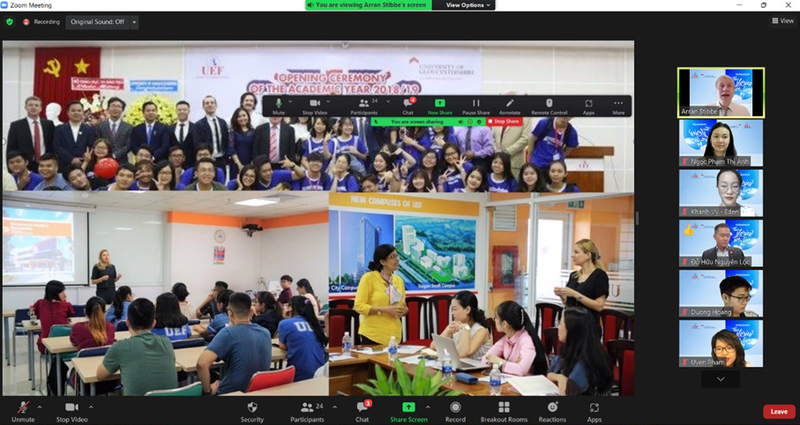 The workshop held virtually via Zoom
During the workshop, Prof. Arran Stibbe laid great emphasis on material analysis methods to prepare junior and senior students in English Language with their graduation thesis alongside numerous literature review methodologies.
In addition, the Professor also presented Ecolinguistics. Students then were allowed to discuss and raise questions about the preparation of their graduation thesis.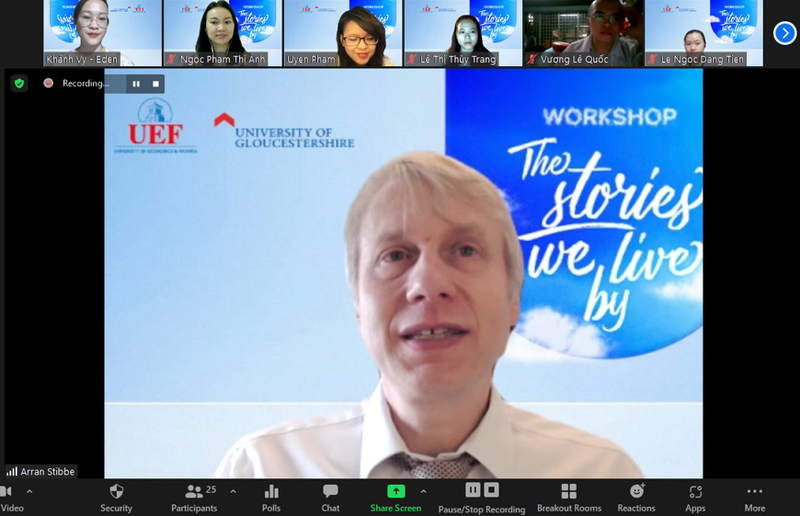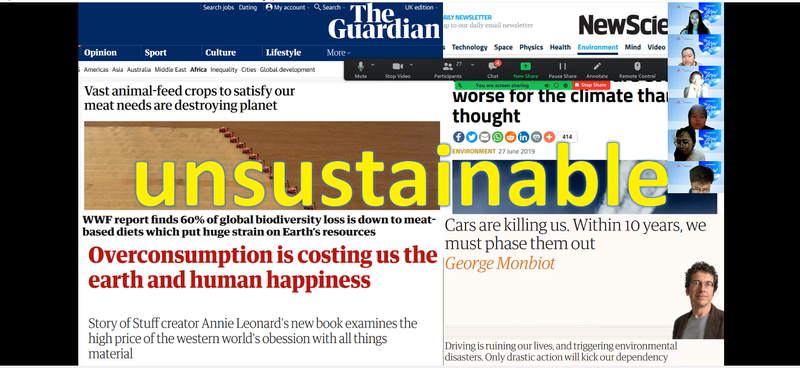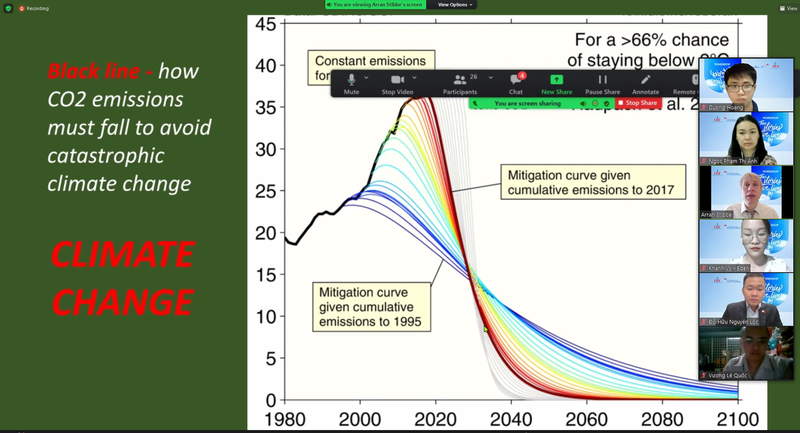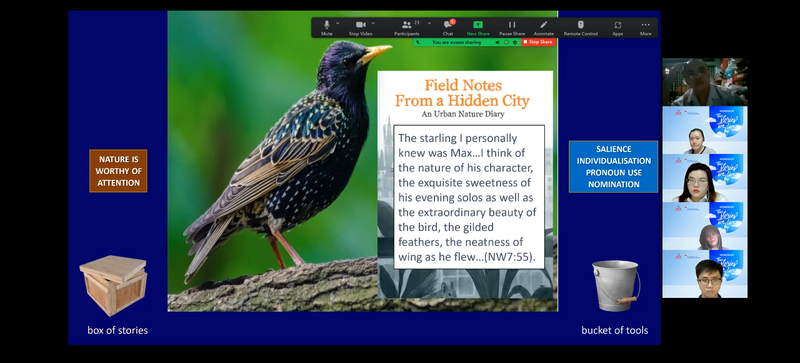 Contents presented in the workshop
Hopefully, through the practical sharings of Prof. Arran Stibbe, undergraduates will obtain useful knowledge and experience for their graduation thesis. This informative workshop is one of the series of academic events UEF facilitates students to access lessons delivered by highly-qualified international lecturers and effective learning methods applied worldwide.
TT.TT-TT
Photos: UEF International Institute