DECEMBER 3 - After 4 years of untiring perseverance, students of the UK Bachelor's programme – University of Gloucestershire will officially graduate and receive the international bachelor's degree. This is the second Graduation Ceremony since its launch in 2017.

In addition to the attendance and congratulations from the guests, representatives of the Board of Trustees, Board of Management, UEF International Institute, Deans of faculties, faculty members, and staff of the University, students will receive a congratulatory speech from Mr. Stephen Marston – Vice Chancellor, University of Gloucestershire.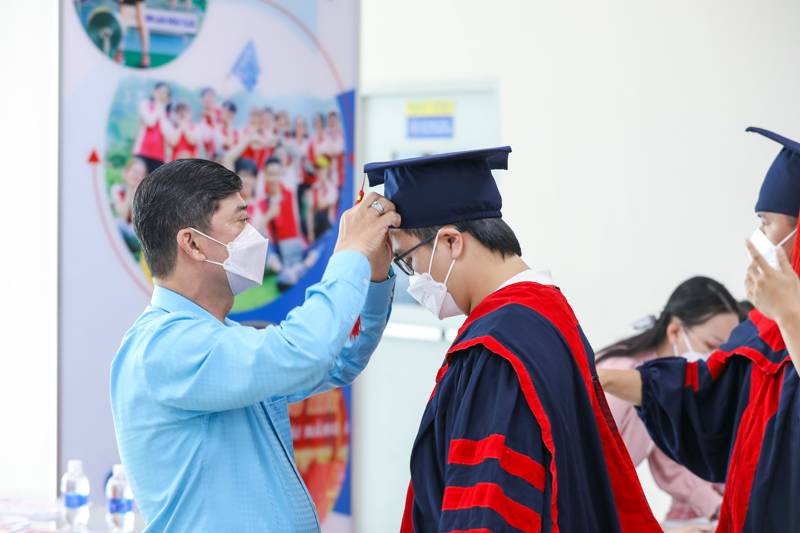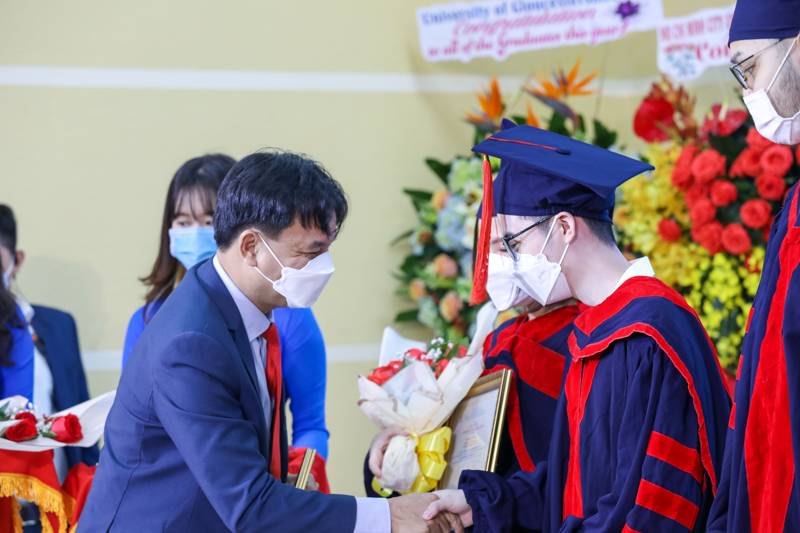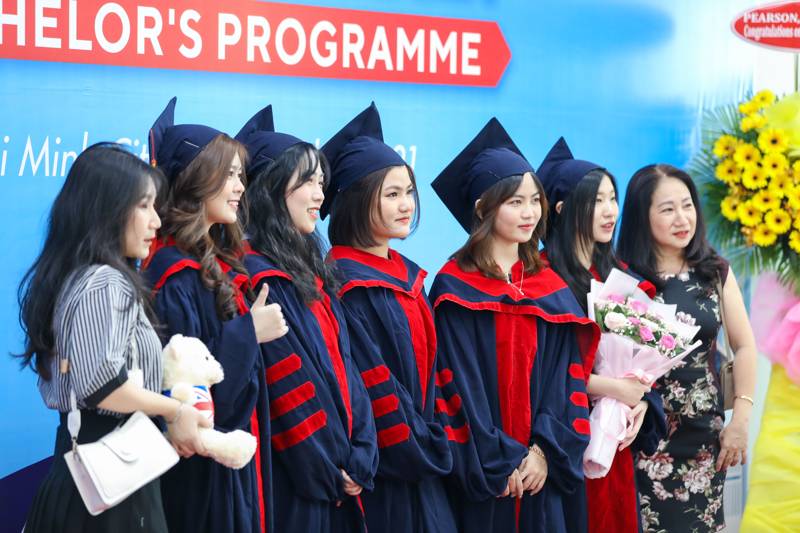 The graduation ceremony marks the continuous efforts of the students
The second batch of Gloucestershire Bachelor's programme recorded 85 graduates in 2 majors: Business and Marketing management (59 students), English Language and Linguistics (26 students), in which 14.1% of students graduated with First-Class Honours and 60% got Upper Second-Class Honours.

At the Graduation Ceremony, the University will honor and reward the valedictorians and students with outstanding academic achievements, not to mention. Duong Le Thuc Nghi, a English Language and Linguistics major, who achieved the highest result of the thesis "The Dissertation" - 80/100.

In the trend of globalization, the international Bachelor's programme run by UEF in cooperation with the University of Gloucestershire has affirmed its place in the system of international academic programs in Vietnam in general and UEF in particular, and attracting the attention from many parents and students. The biggest advantage of this programme is to help students access to advanced and international-standard academic programme right in Vietnam at a low cost without "going abroad".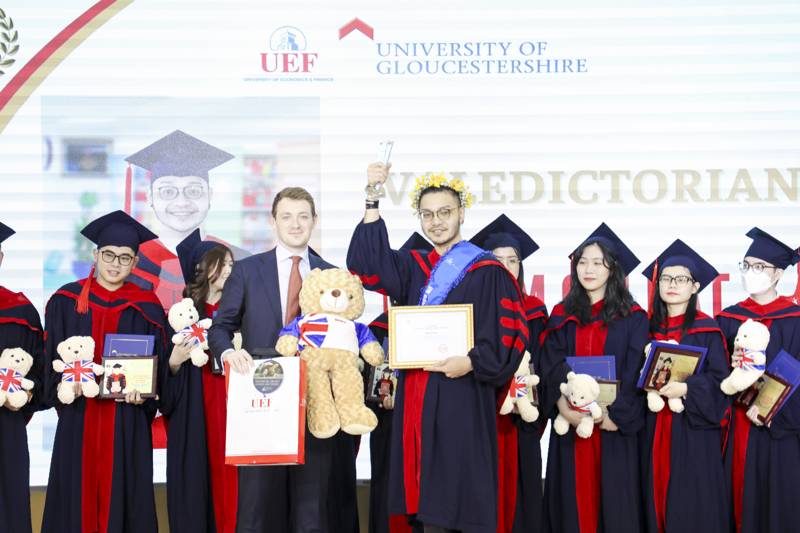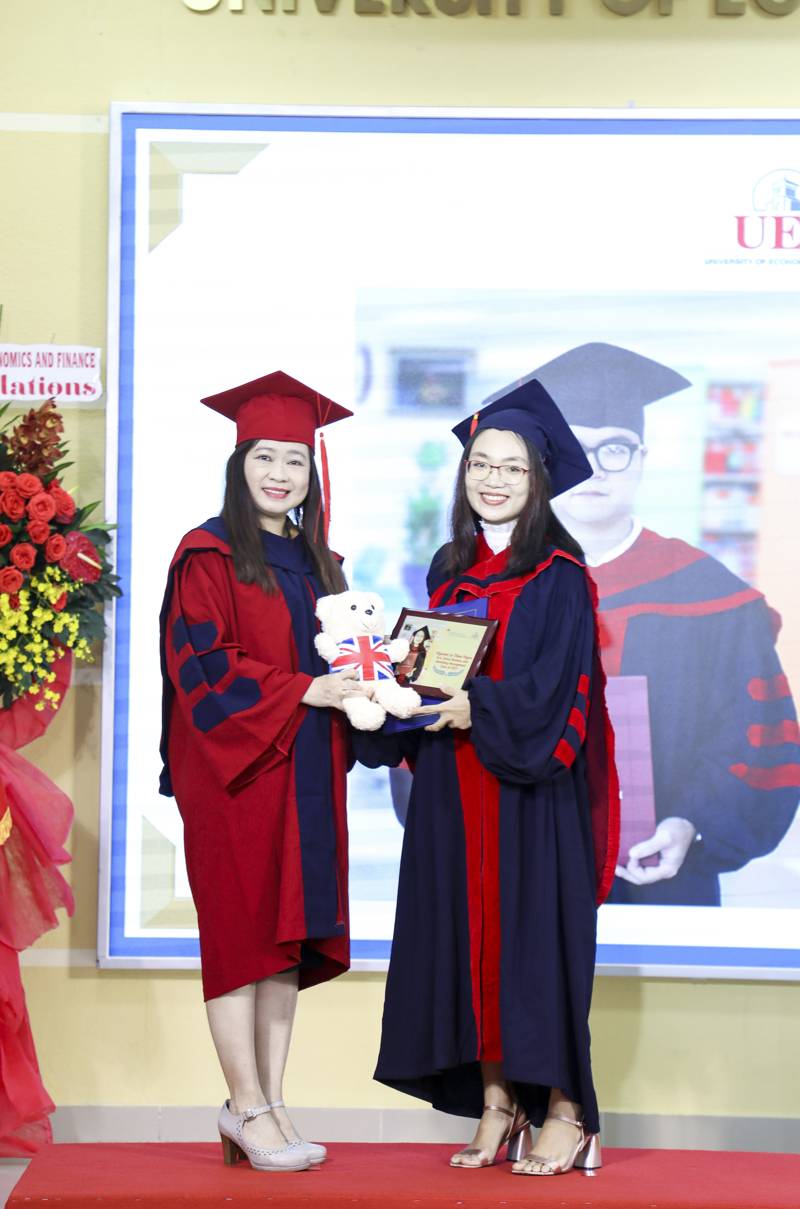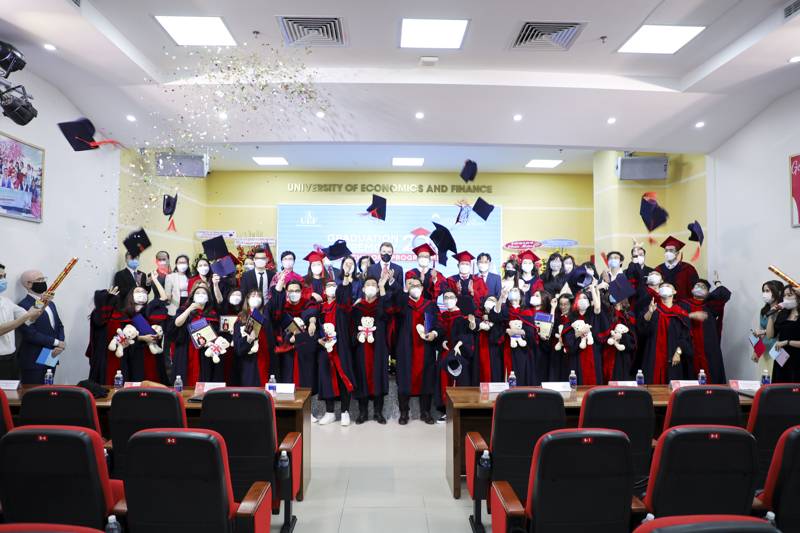 New valedictorians and students with outstanding academic achievements will be honored and rewarded at the Graduation Ceremony

The programme consists of 3 majors: B.A. (Hons) Business & Marketing Management; B.A. (Hons) English Language & Linguistics, and B.A. (Hons) International Hospitality & Tourism Management, which were built and developed on the basis of an international- standard education system, promoting knowledge, skills, and spirit to help students become key management personnel and senior leaders at prestigious companies around the world in the future.

The Graduation Ceremony will be organized to honor the outstanding efforts of students as well as the fruitful cooperation between UEF and University of Gloucestershire.

Congratulations on the graduates' proud results! A Gloucestershire bachelor's degree accredited by the Vietnamese Ministry of Education and Training is a leap forward for students' future career prospects and full-ride scholarships when pursuing higher education abroad.

Graduation ceremony details:
- Time: 8 AM, Saturday, 03 December 2022
- Venue: Innovation Hall, 16th floor, 276 Campus