APRIL 4 - Most parents at the farewell party were on an emotional roller coaster, from feeling worried to proud, as their children were selected to join in the International Internship Program in Japan. Later, UEF representatives along with the honored students' families, relatives and friends were at the airport to offer the four from the Faculty of Languages and International Cultures guidance, encouragement and inspiration for a meaningful trip.
On the behalf of UEF, there were Assoc.Prof.Dr. Ngo Cao Cuong – Permanent Vice President, Board of Management; Dr. Vo Van Thanh Tuan – Dean, Faculty of Languages and International Cultures; Mr. Huynh Quoc Phong – Director, Center of Corporate Partnerships; Ms. Pham Thi Thuy Linh – Deputy Dean, Faculty of Languages and International Cultures; Ms. Huynh Tu Anh – Deputy Director, UEF International Institute and other faculty members from Faculty of Languages and International Cultures and Center of Corporate Partnerships. There was also the ambassador from IFK Education and Translation Company – a partnership provider for Vietnamese students and Japanese enterprises.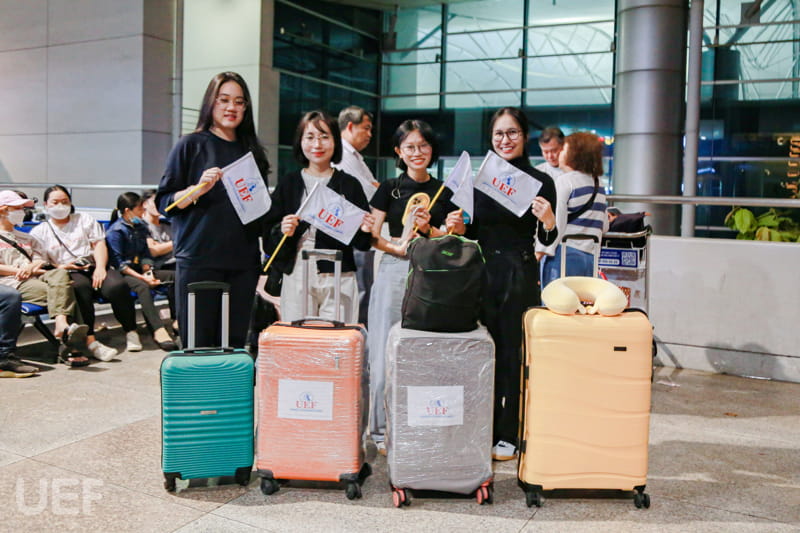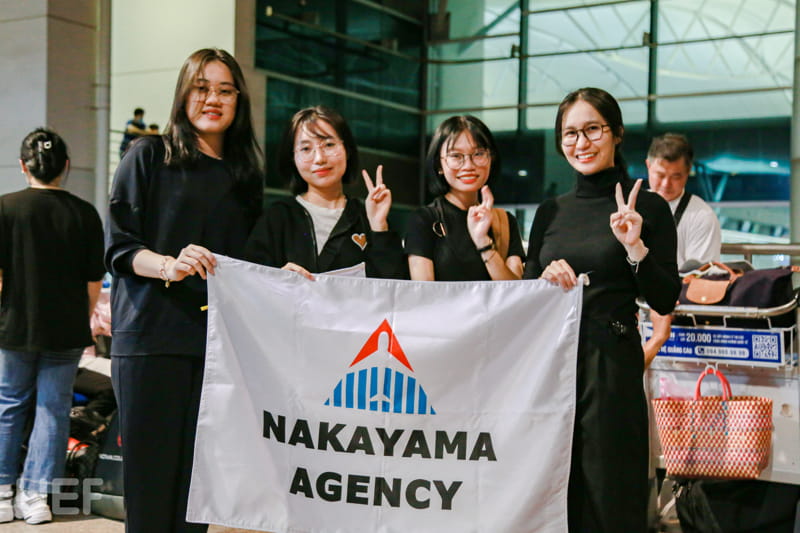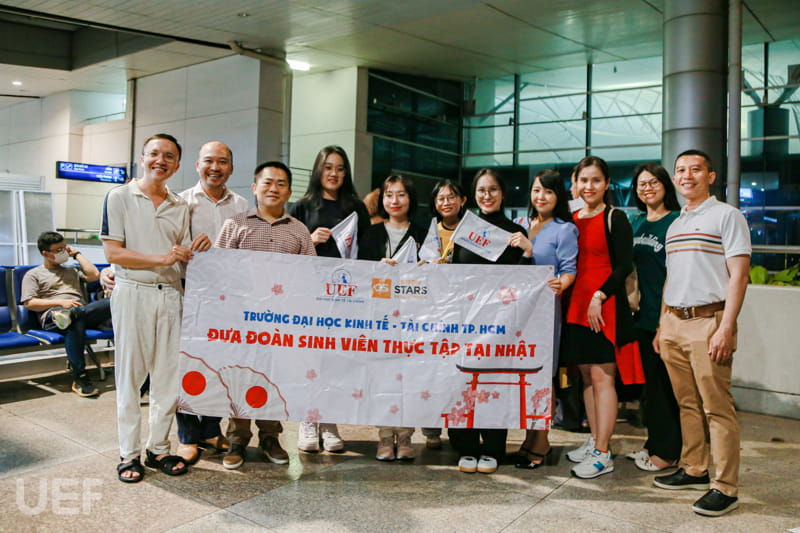 The 4 interns-to-be at Yuyu Pippu Hotel (Hokkaido, Japan)
The 4 students in the aforementioned internship in Japan include: Nguyen Ngoc Phuong Uyen, Vu Thi Thanh Thuy, Bui Thi Thu Uyen, Le Hoang Kim Ngan. Yuyu Pippu Hotel, owned by Arao Company Limited, will be the place in which they spend their next year of training. When the internship is concluded, the students are tasked with completing UEF's reporting procedure as they return to the country.
At the sendoff, overwhelmed by nostalgia, one of Bui Thi Thu Uyen's parents said: "When we were informed about her internship in Japan, we felt a bit anxious but at the same time we were so proud to know that Uyen had tried her absolute best to earn this trip. We really hope you can complete the program with flying colors, learn essential skills and become an admirable figure for both our family and your school. There will be many obstacles awaiting you but do remember that you always have our support".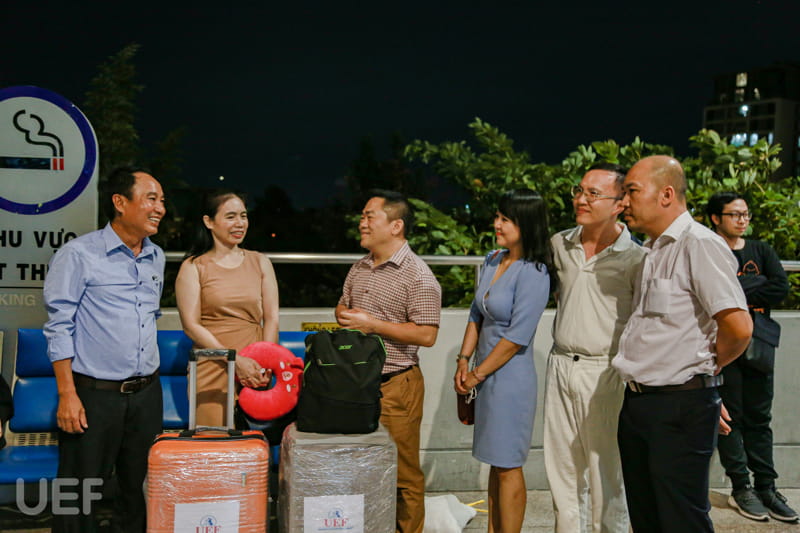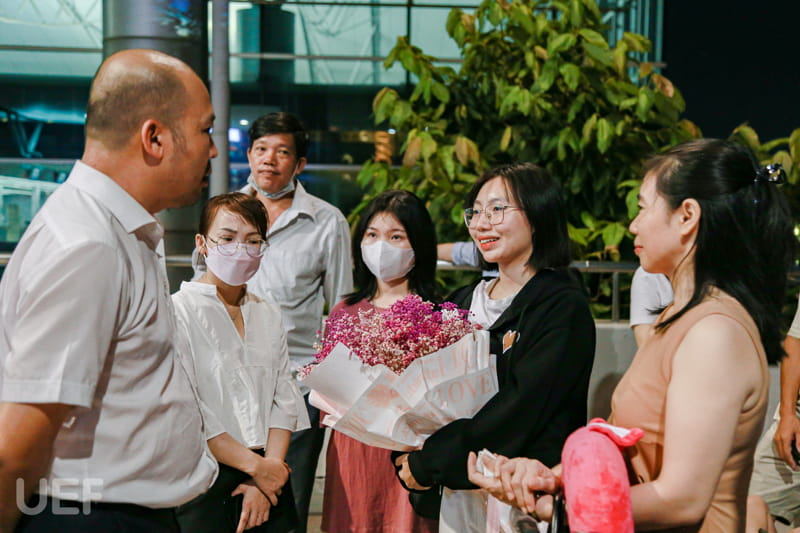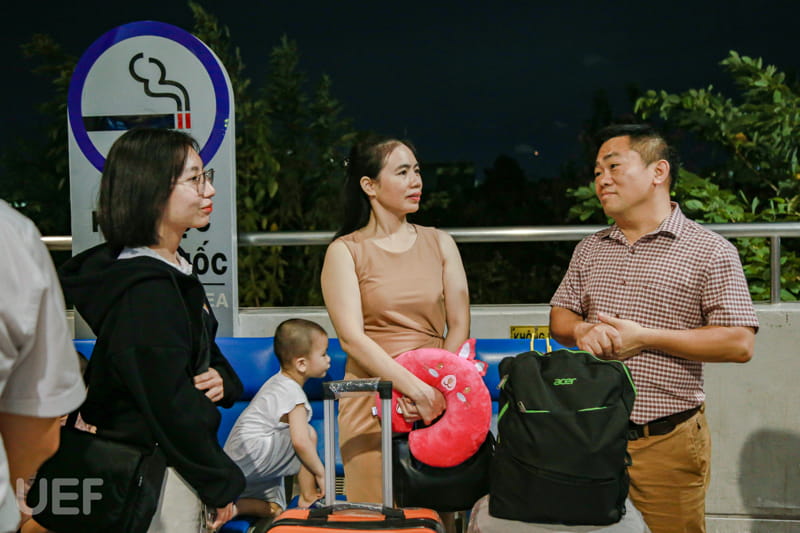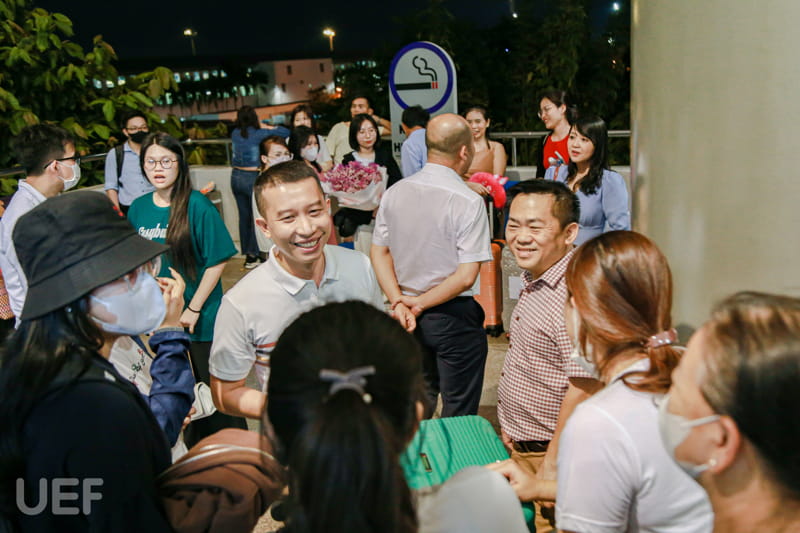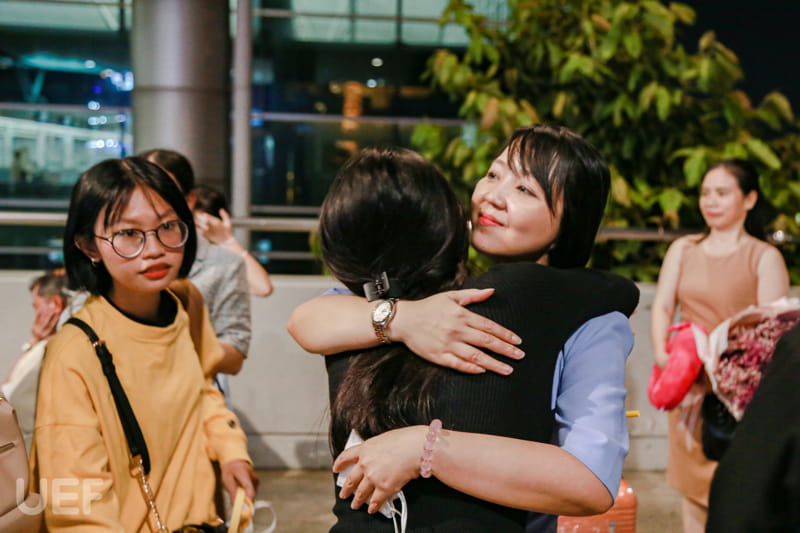 Faculty members sending regards and assurance to students and families
Meanwhile, family members of Ms. Nguyen Ngoc Phuong Uyen revealed that this Japan internship was only made possible thanks to Phuong Uyen's hardwork and determination as they tried to cancel the trip at first because of their worry about her safety.
Phuong Uyen's mother emphasized: "I was concerned yet pleased to hear about her internship in Japan. Phuong Uyen is the child that we protect and love so much, we really hope she will grow and grow after the program". Phuong Uyen also pointed out that putting her homesickness aside, she felt excited for this new experience. She expected to acquire many useful skills, interact with different cultures and be more mature after the internship.
A vast number of friends and relatives showed up to say goodbye to Vu Thi Thanh Thuy and Le Hoang Kim Ngan as well. Heartwarmingly, Ms. Thanh Thuy's grandfather came all the way from Hai Duong to Ho Chi Minh City to emotionally support his grandchild. These regards, and guidance from faculty and family members will pose as the strength encouraging students to try their best during the international internship.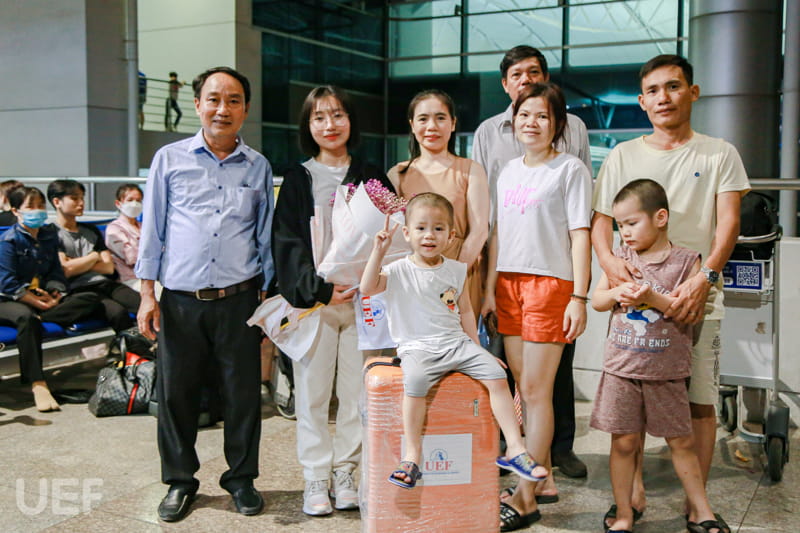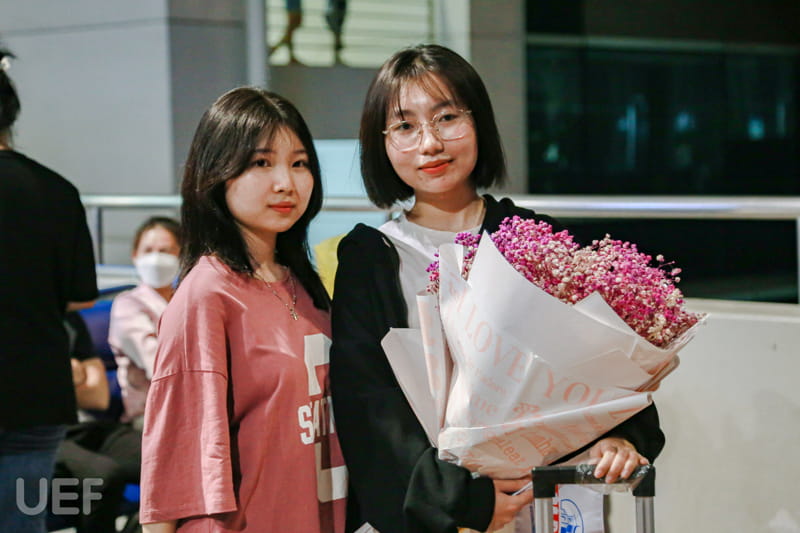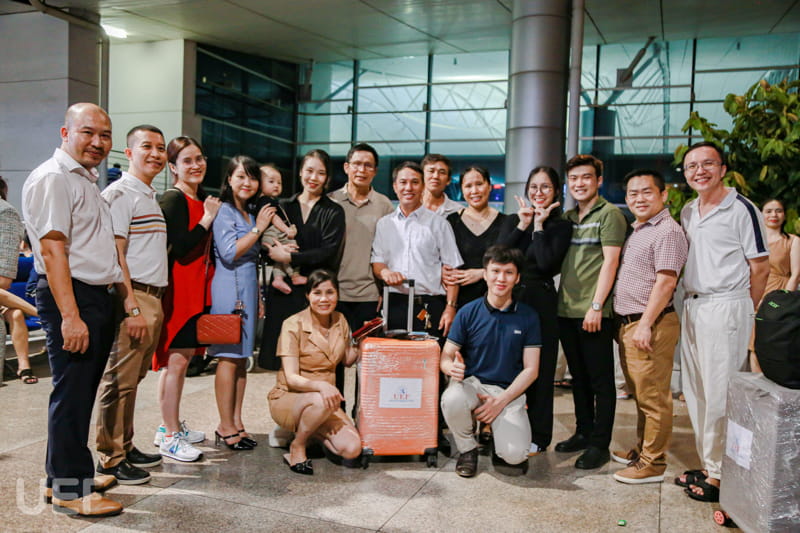 We wish you all a meaningful internship in Japan
The international internship is a fine chance for many students to gain new knowledge, experience cultures and encounter regional dialects. By preparing yourself with these updated resources, your career opportunities will be on the rise.
Nguyen Ngoc Thien Kim and Le Ha Thu, two students from the previous batch of the Japanese internship, shared some of their exotic experiences while working at Tenryukaku Hotel, owned by Giftland Joint Stock Company. Within 2 months, the two had a multitude of unique memories such as working in different positions, trying out delicious cuisine, visiting famous places in Fukushima, being provided with a good dormitory and so on.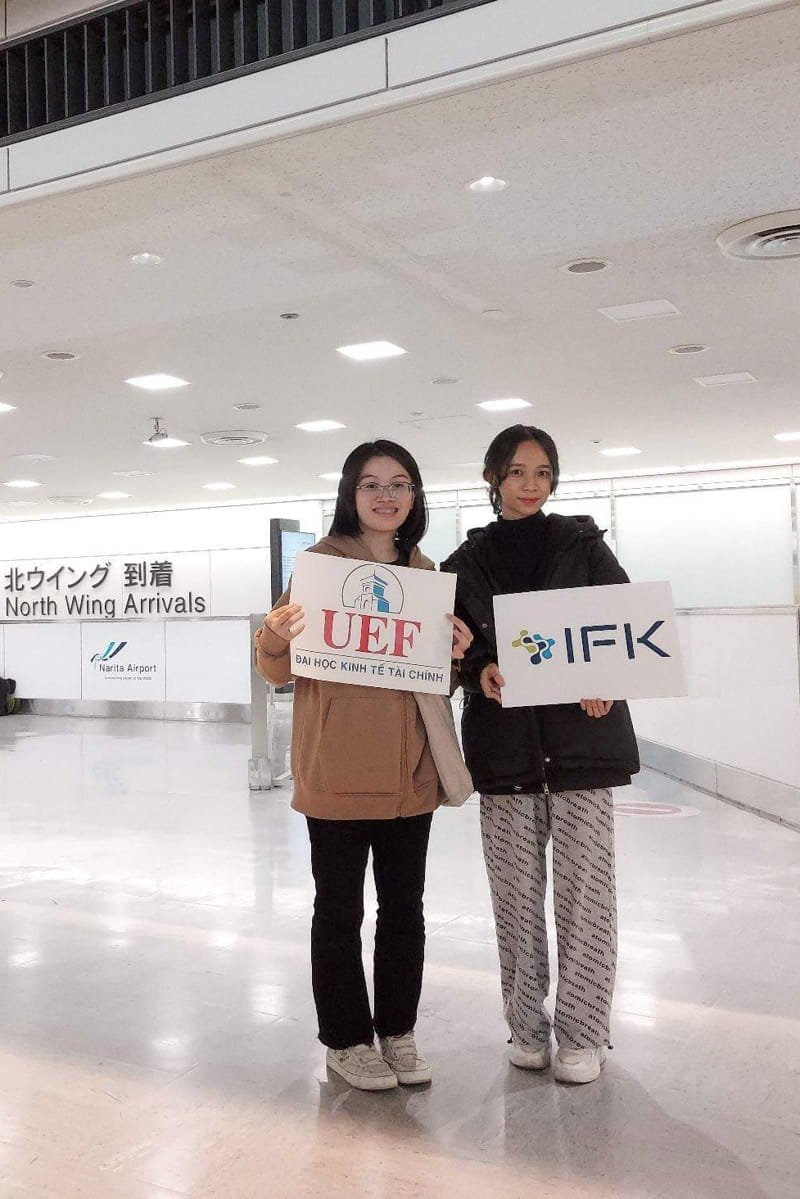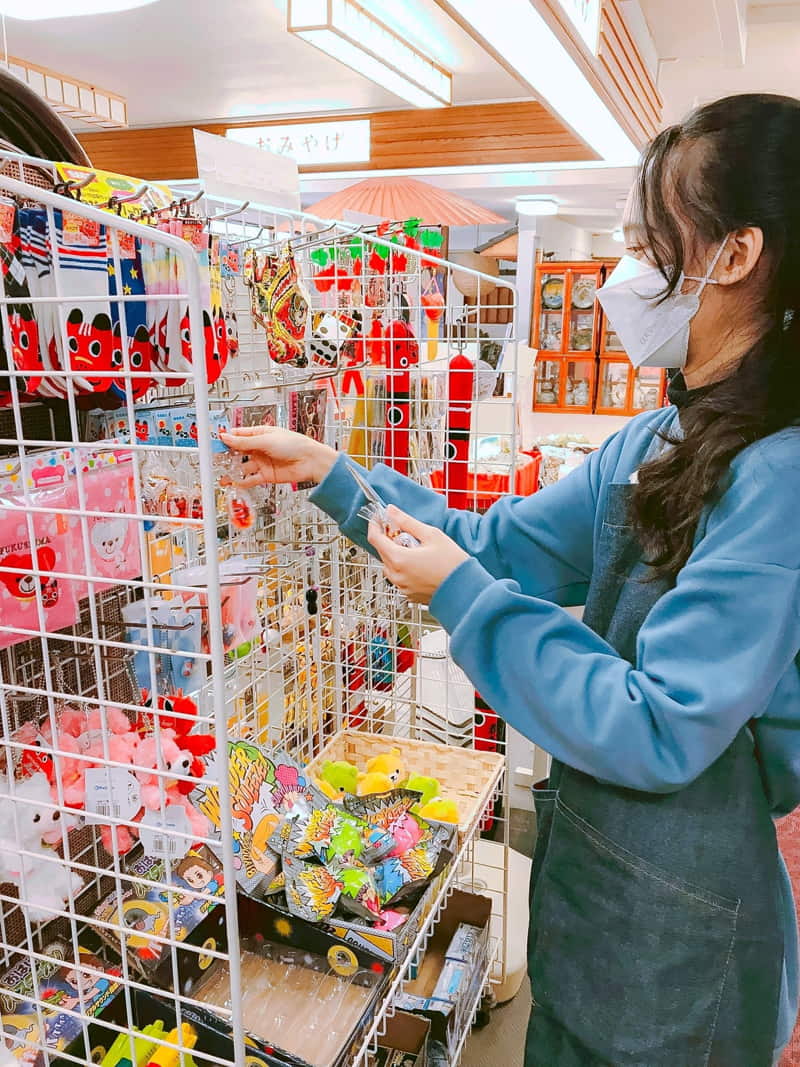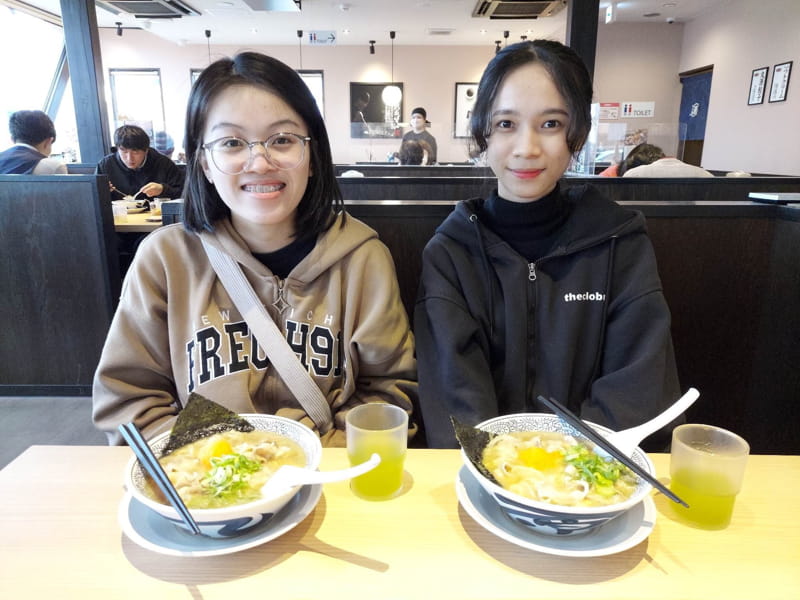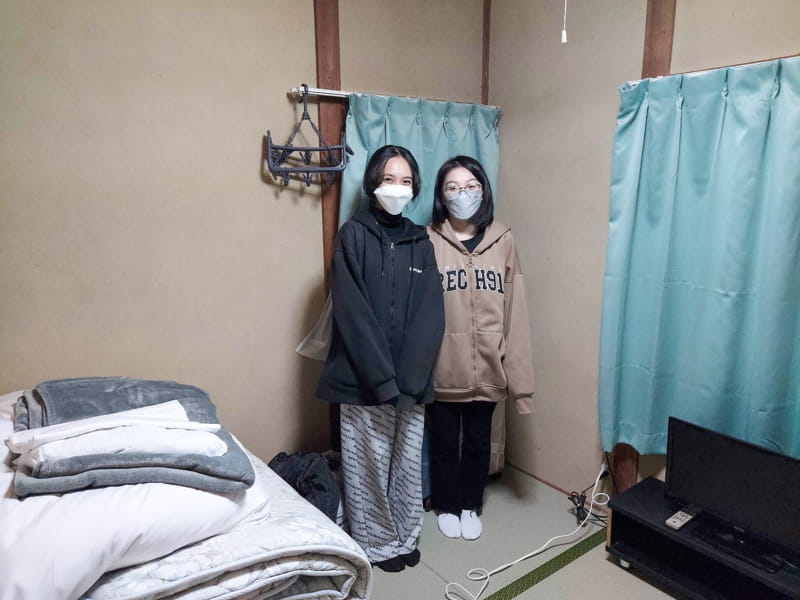 The previous interns in Japan shared their exciting stories (Photo provided by students)
In the pursuit of integrating education, UEF is continually extending international partnership, cultural exchange and most importantly foreign country training programs, offering students self-development and profound knowledge. The program will most definitely be proceeded and expanded in near future, UEF wishes you all a worthwhile and fruitful internship.

Nguyen Le
Photos: Thanh Thang