Appearing gracefully and radiant in traditional Ao Dai, Merited Artist, Runner-up of Miss Vietnam 1994 Trinh Kim Chi has brought many surprises to the UEF Spring Fest 2020.
With 25 years of artistic activities, Trinh Kim Chi has been participating in many fields such as acting, MC, modeling and judging in many major contests.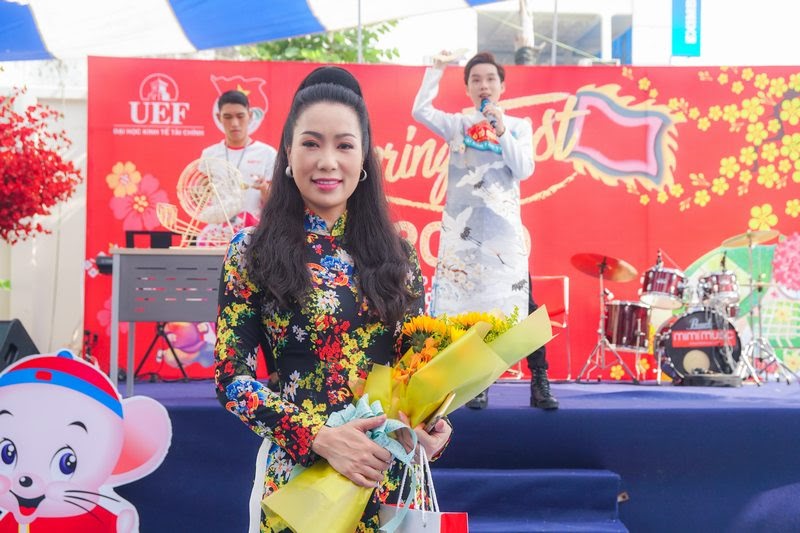 Trinh Kim Chi appeared radiantly in UEF in traditional Ao Dai
The beauty has usually been referred to as a real actress with her role in various famous Vietnamese films such as: Những đứa con trong thành phố (Children in the city); Những nẻo đường phù sa (Alluvial roads); Oan gia đại chiến (Family-Great war), and so on.
Coming to the UEF Spring Festival, this special guest shared many valuable experiences for students, especially ones who are both passionate about art and business.
As a university student, one can join art clubs and teams to show their talent and passion. Besides, balancing the time amongst their studies and work is also advised.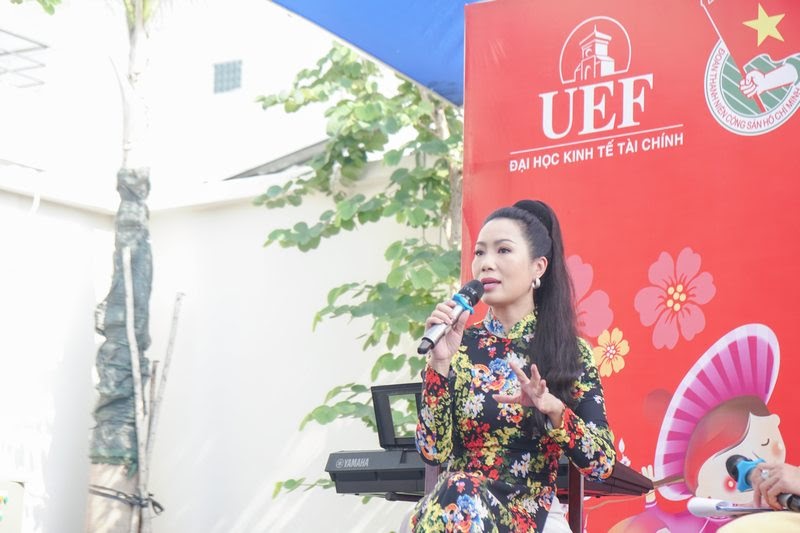 This special guest gave a lot of meaningful advice to the students
To pursue an artistic life, students also need to have certain qualities, such as: talent, passion, perseverance and confidence to be able to shine on your favorite stage. Joining in the profession of acting in particular and the art in general means to accept a great competition and elimination.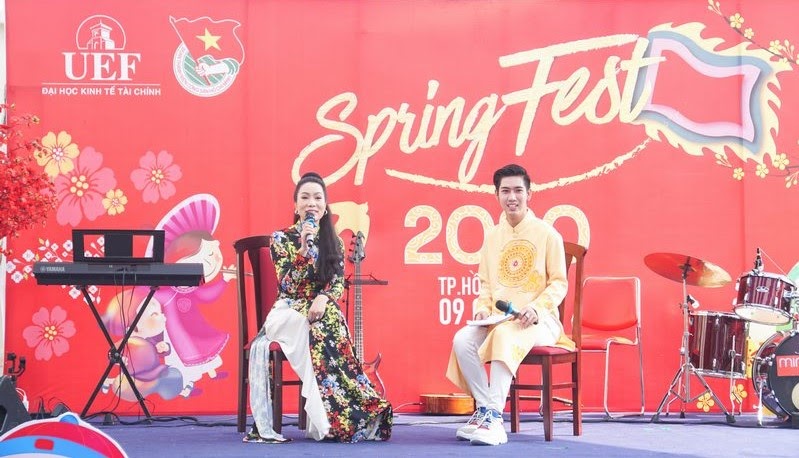 Trinh Kim Chi praised the acting skills of UEFers in Spring Fest
Just in Spring Fest 2020, the experienced actress has been presented with UEF performances and enjoyed the acting ability of UEFers through their self-staged plays.
Ms. Trinh Kim Chi praised the performers for their careful preparation, confidence and problem-solving on stage. Sharing with audiences after the performances, she herself also saw the image of her student life with many beautiful memories.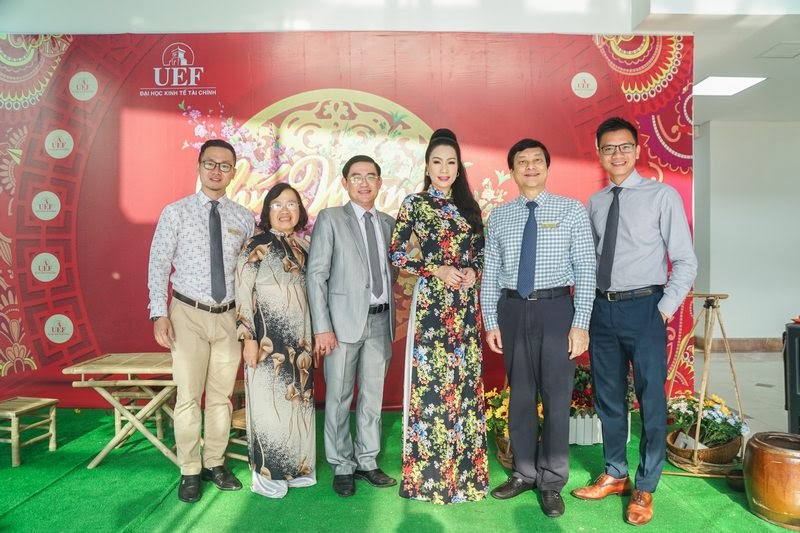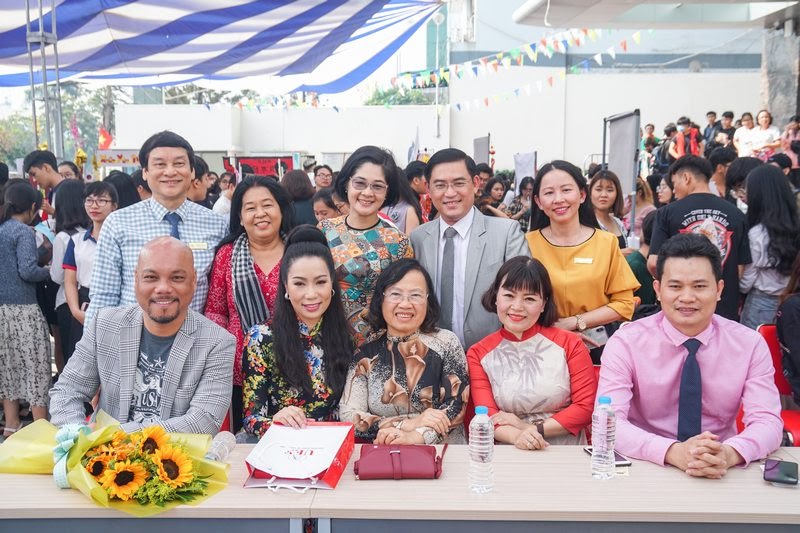 Joining the atmosphere "spring travel" at Spring Fest UEF
The compliments, the spirit from Merited Artist Trinh Kim Chi certainly set the "fire" of passion for UEFers to burn off the youthful energy for art.
Source: saostar.vn