Before participating in programs such as student exchange, international articulation, and international semester, UEFers always grasp an overview of them and have their concerns solved, which faciliate the process of registration and overseas coursework.
APRIL 25 - The Faculty of Languages and International Cultures organized a virtual meeting, introducing UEFers to the student mobility at Kobe International University (KIU).
The program featured the presence of Dr. Vo Van Thanh Than – Dean, Faculty of Languages and International Cultures from UEF. Ms. Luan Kim Phung – Vice Director and Ms. Nishimura from the Department of International Cooperation, and Mr. Setoguchi – Japanese Language Faculty member, represented KIU.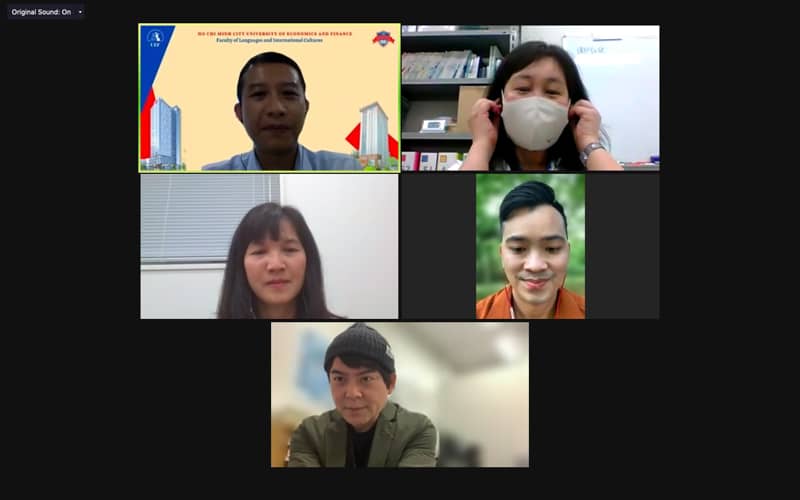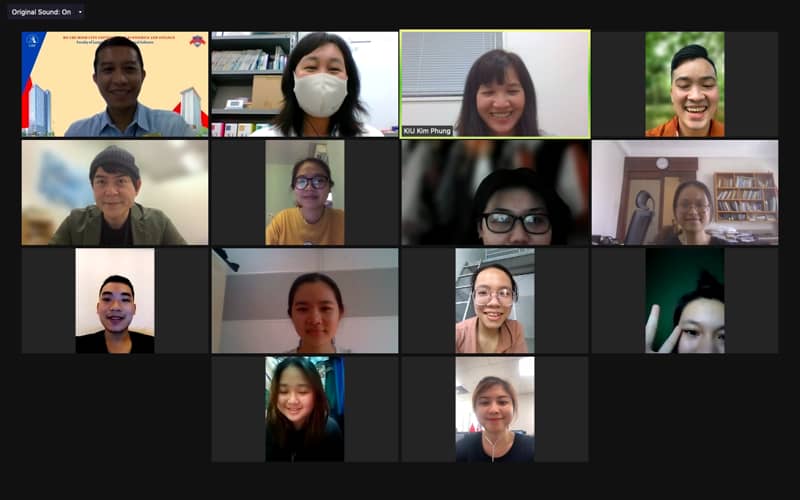 UEFers were provided with useful information about the mobility program at KIU
Dr. Vo Van Thanh Than delivered his opening remarks on the long-term cooperation relationship between UEF and KIU as well as placing an emphasis on the importance of the student mobility and pathways, which help students achieve great accomplishments and have more promising job prospects after graduation.
In this academic year 2022 - 2023, KIU will offer UEFers 1 slot to participate in the exchange program. Ms. Kim Phung from KIU introduced UEFers the University, its location, academic curricula, study periods, Japanese programs and the career outcomes of international students, to name a few. Moreover, she mentioned successful cooperation programs between UEF and KIU, "KIU-UEF Summer Study Program 2018" within 10 days, and the 2+2 articulation program which allows UEFers to transfer to KIU to complete their third of degree study and then receive the KIU bachelor's degree, etc.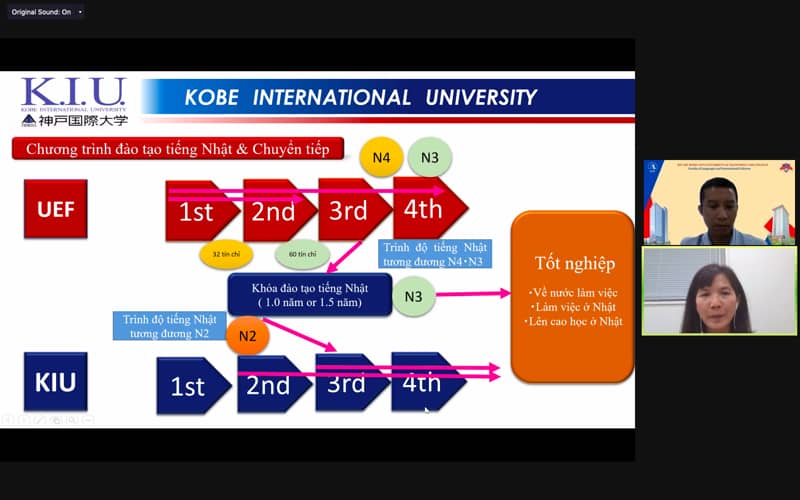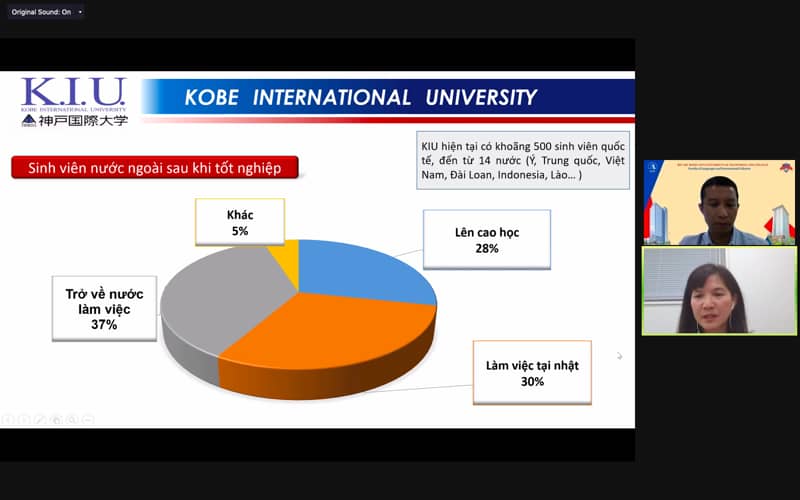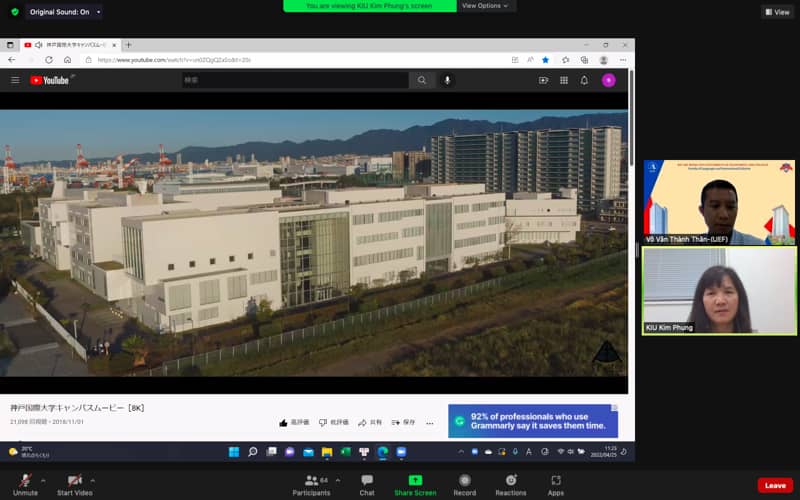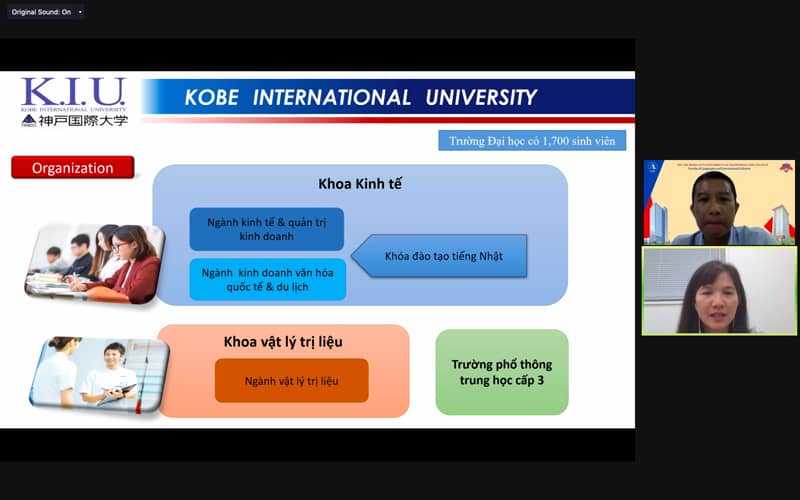 Ms. Kim Phung presented some necessary information about KIU
According to KIU curricula, exchange students must register at least six subjects (equivalent to 18 credits), which will be transfered to the equivalent ones at UEF under the Institute's regulations on their return. Students will be granted a certificate of participation in the mobility program at KIU.
To be eligible for the mobility program, students must satisfy the following requirements:
- All students majoring in the Japanese Language except freshmen;
- Current cumulative GPA must be at least 3.0 out of 4 point scale;
- Candidates must achieve a Japanese-Language Proficiency level of at least N3 or equivalent.
After the Q&A session, UEFers could better understand the mobility program to meet the admission requirements.
Nguyen Le