On August 29, 2019, Ho Chi Minh City University of Economics & Finance successfully organized a faculty-leveled seminar entitled "Exploring Business Opportunities in the Age of Uncertainty", in cooperation with the Universiti Teknologi MARA Malaysia (UiTM).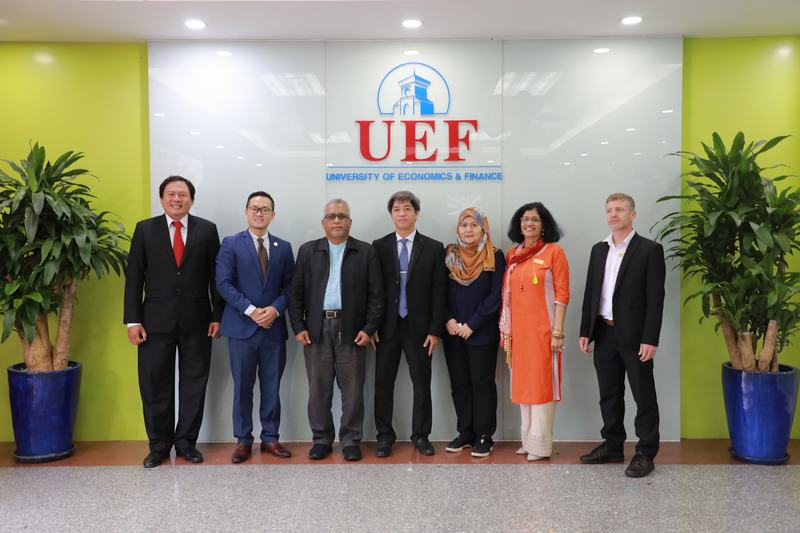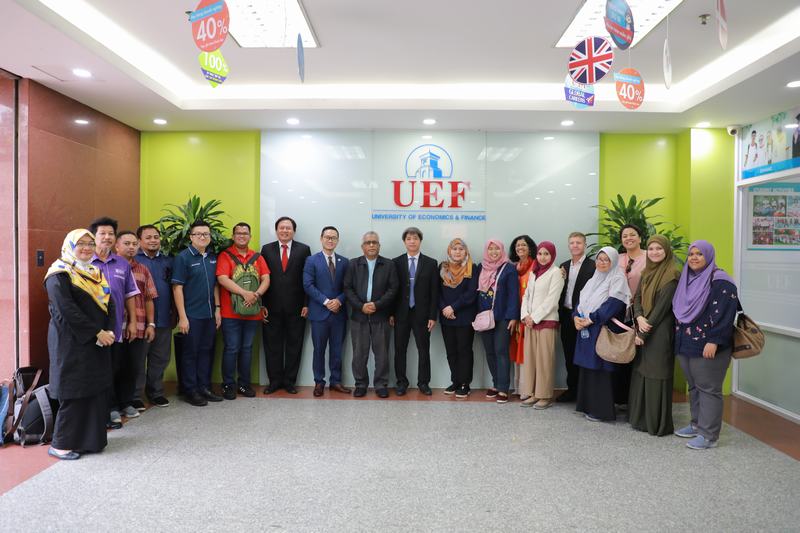 UEF and UiTM frequently hold cultural and academic exchanges

The seminar was attended by Ph.D. Do Huu Nguyen Loc – Director of the UEF International Institute, Dr. Le Quoc Thang – Deputy Director of UEF International Institute, together with the lecturers of the UEF's UK Bachelor programs. Meanwhile, the UiTM team was led by Mister President – Prof. Abd Halim bin Mohd Noor, Mister Vice President of Researches & Business Relations – Prof. Shafinar binti Ismail, along with the professors and lecturers of the university.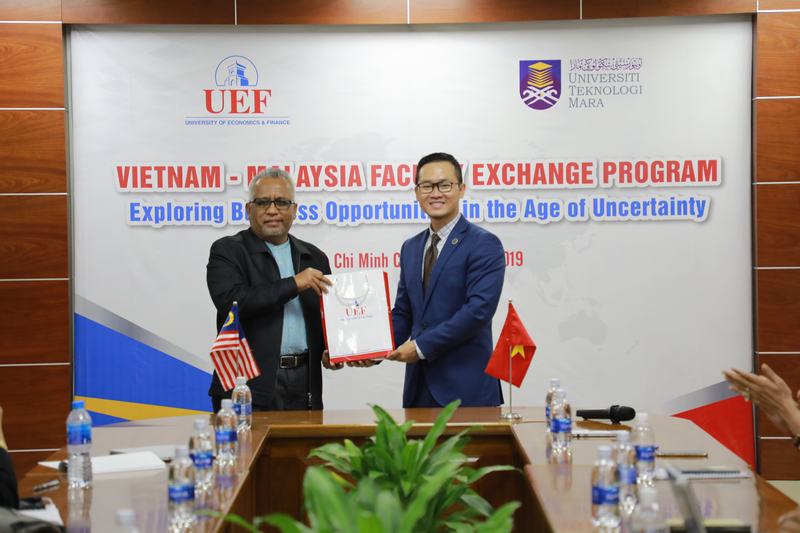 The representatives of the two universities guarantied of more exchange programs in the coming time

In the era of globalization, there are more and more opportunities for nations to develop their economy. Yet the fluctuations of the economic integration have also constantly posed challenges to the young businesspeople. Talking about this context, Ph.D. Tran Duc Tuan, UEF lecturer, shared his opinions on the economic instability which stresses numerous businesses in every aspect, such as the value of money, the organizational structure, the low labor capital, and inadequate human resources etc. However, if those problems are tackled with the right methods, their solutions will sequentially become great advantages that small to medium businesses can take.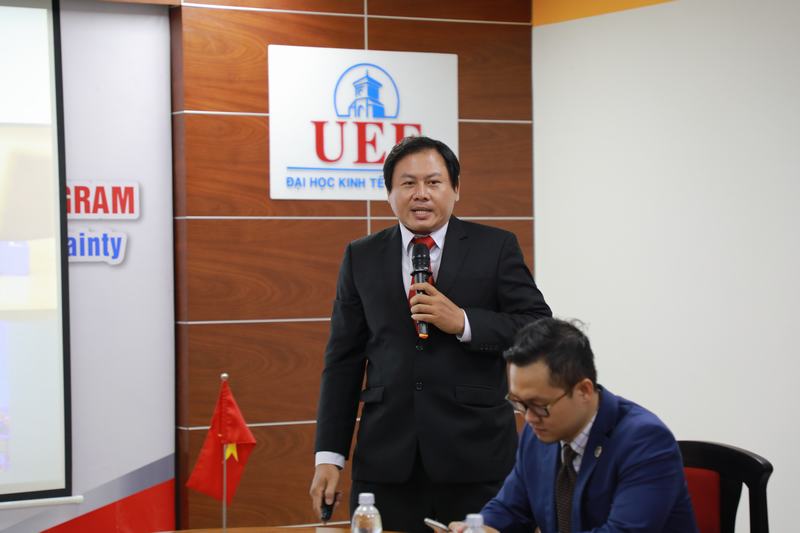 Ph.D. Tran Duc Tuan, UEF lecturer, gave insight into business opportunities in today's economy
During the seminar, lecturers from UiTM also agreed about the need for business managers and administrators to understand properly about a continually changing and challenging world. The everchanging in societal relationships, the increase in qualified workforces or the advancement of technology continue to reshape the world in both good and bad ways, which requires young people in both countries to adapt well to.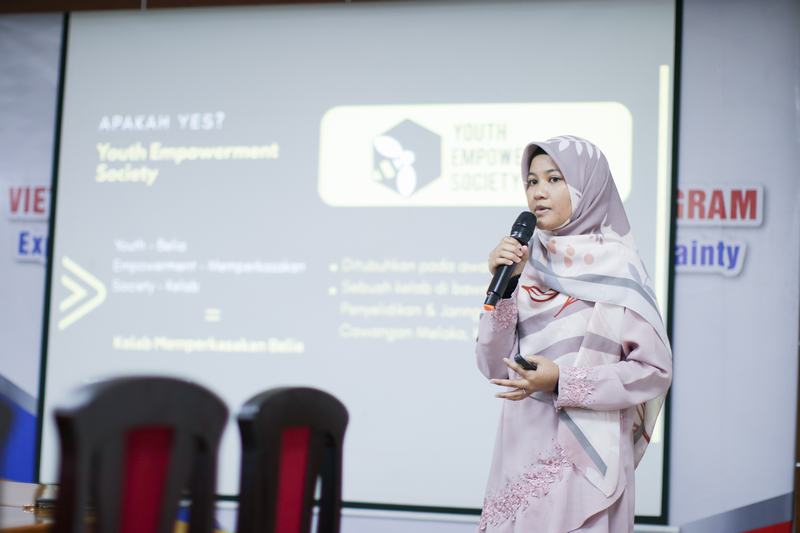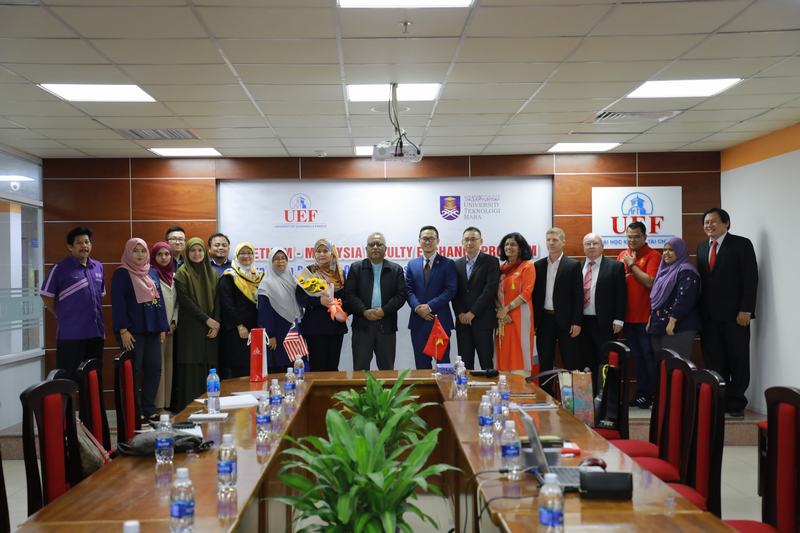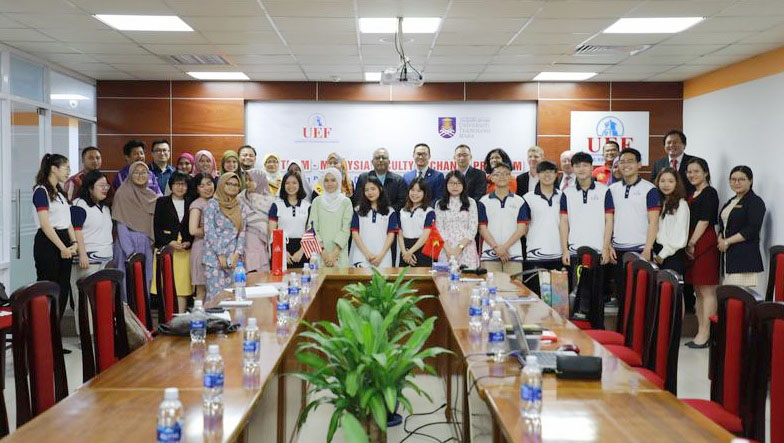 UEF students learned a lot from lecturers of UiTM through the seminar

The seminar ended successfully, which contributes to the UEF's internationalization strategy not only in cultural exchanges but also in scientific researches. Furthermore, the event taking place just one day after the return of UEF students from ASEAN University Youth Summit 2019 in Malaysia has underlined the prevalence of UEF's international activities.
Original news: Phước Hiển
Images: Nguyên Võ
Translator: Bích Hà