APRIL 4 – Following the working sessions of the previous week with the Universidad Católica San Antonio de Murcia in Spain (UCAM), Center of Admission Consultancy held a meeting with a representative from UCAM to discuss the current admissions consultancy and support system.
On UCAM's behalf, there was Ms. Sonia Doroudian – Enrolment Advisor & Marketing Coordinator for Middle East and North African countries. On UEF's behalf, there was Mr. Vuong Van Khoi – Deputy Director, Center of Admission Consultancy.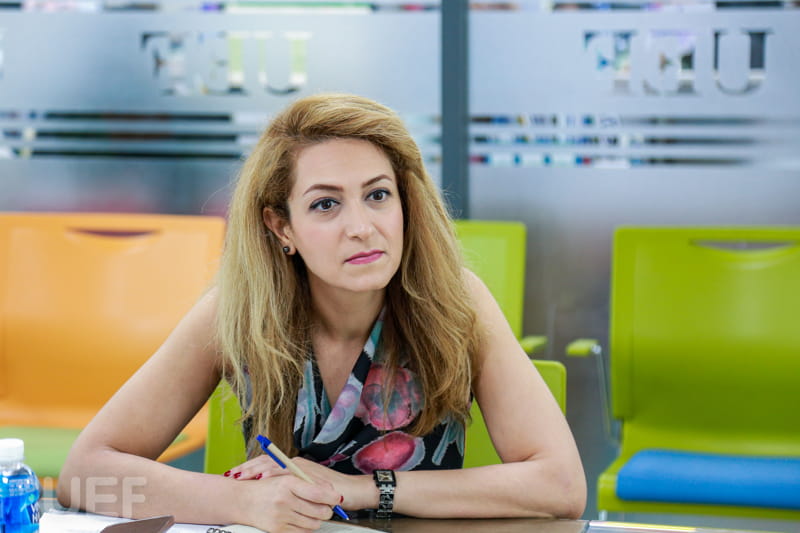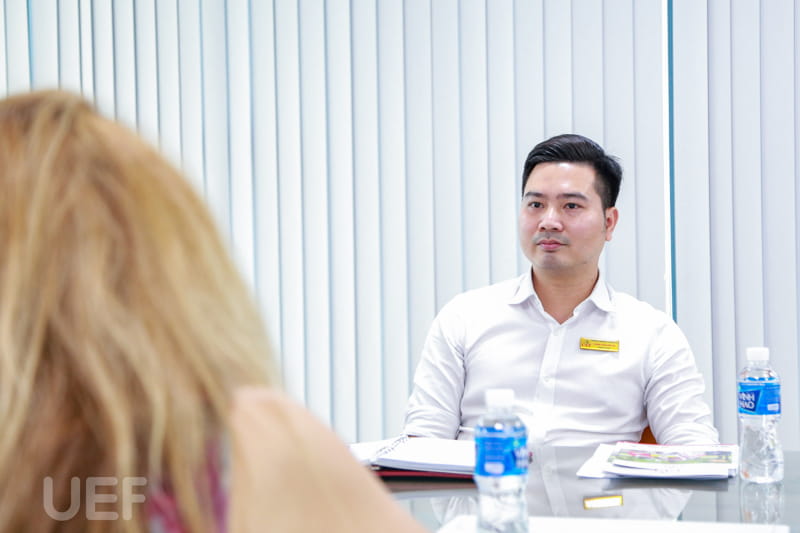 Representative of UCAM and Center of Admission Consultancy at the meeting

During the discussion, certain important issues were mentioned including teacher-student communication, elements in effective UEF visual communication, as well as enrolment and admission information.
Mr. Vuong Van Khoi shed light on the two stages of career orientation and enrolment. The objectives of each stage, teacher-student communication, entry requirements, and relevant admission regulations in Vietnam, were discussed in detail.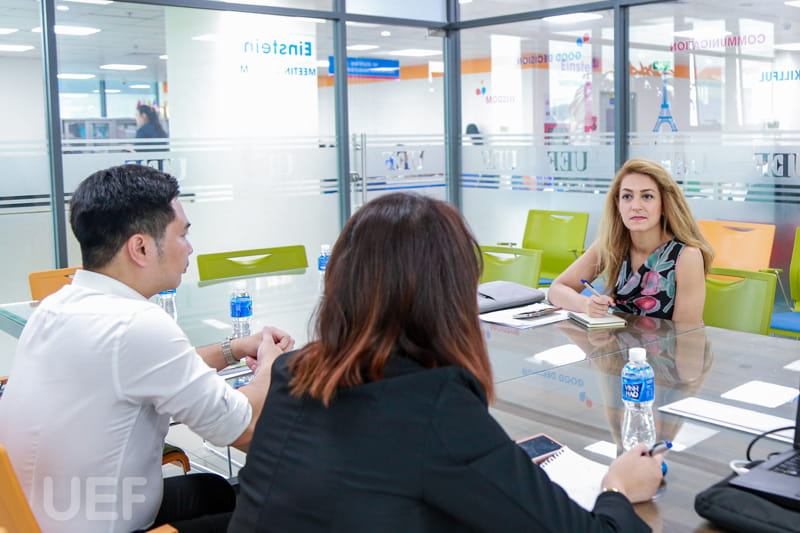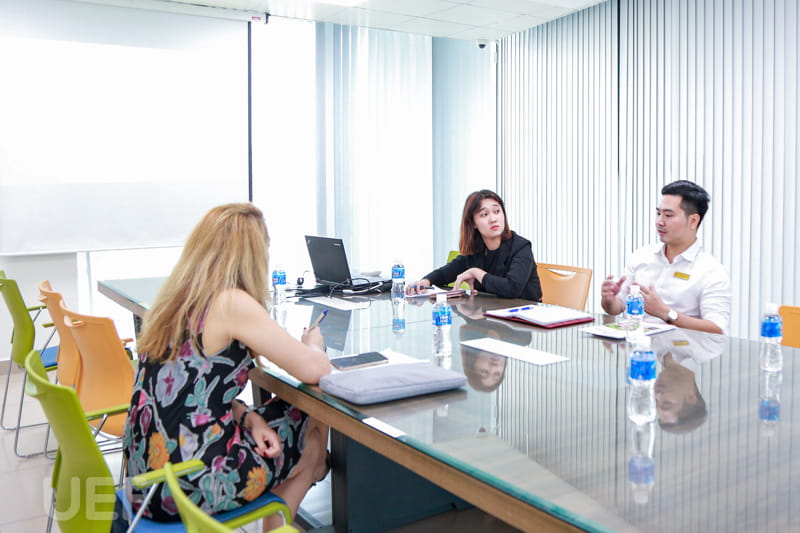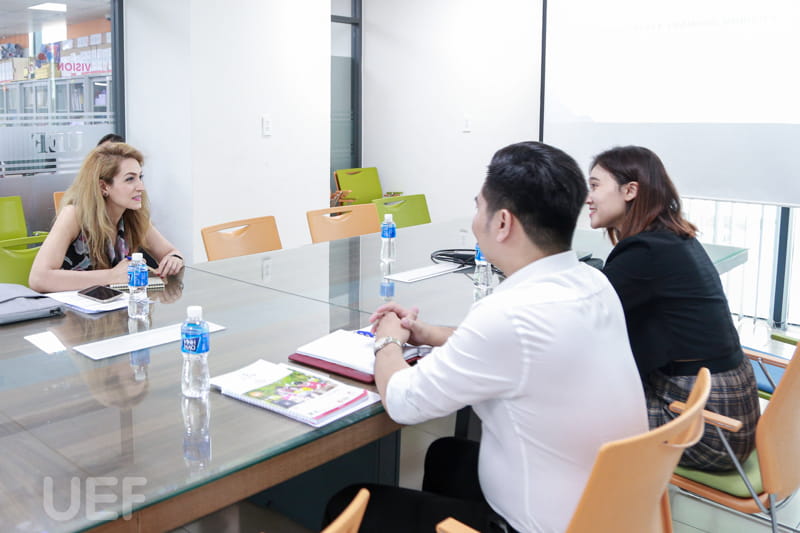 Representatives of the two universities discussed the effectiveness of admission activities

Ms. Sonia Doroudian also acknowledged the admission process and the differences between admissions for Spanish students and international ones. Through the talk, UEF and UCAM representatives were able to point out the advantages and disadvantages of the admission process and adopted solutions for those problems.
On the upcoming April 5, the representative from UCAM will have a working session with the Center of Information and Communication on their experiences with activities, communication tools, and branding.

Photo: Cat Nguyen