With the hope to join hands with the whole country to prevent the COVID-19 pandemic, the Ho Chi Minh City University of Economics and Finance (UEF) and Ho Chi Minh City Television (HTV) will together launch a fundraising program for the COVID-19 prevention vaccine with the theme
"Million hearts – a single heart - Vaccine to overcome COVID-19".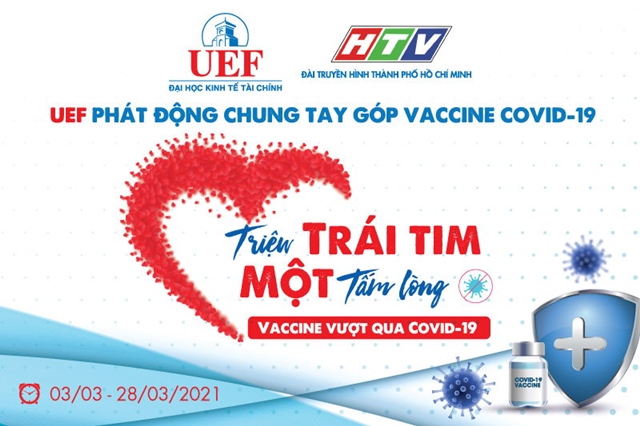 UEF accompanies the people of the country by fundraising to deliver vaccines to them
Through this fund, UEF will become a bridge to deliver all proceeds for purpose of purchasing the COVID-19 vaccine to people nationwide for free. Front lines defenders of this pandemic and people in difficult circumstances, etc. will soon be the firsts to be vaccinated to repel the virus.
Previously in 2020, UEF also participated in carrying out the "rice ATM" movement in order to contribute and share with those in difficult situations affected by the COVID-19 pandemic. The program was conducted by the partnership between UEF and the local authorities, partner businesses, alumni, parents, and sponsors.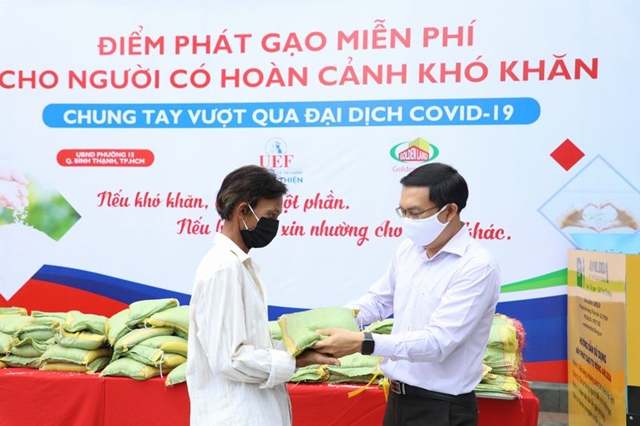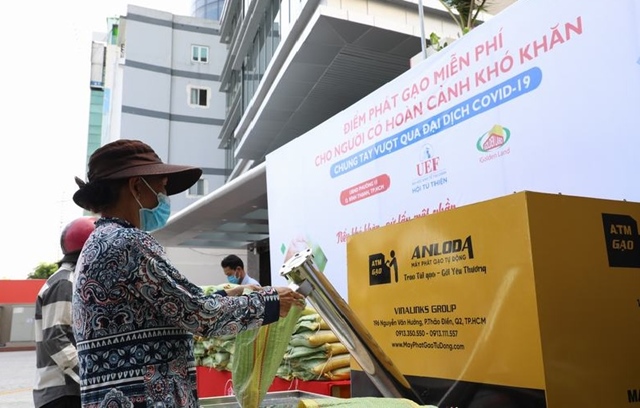 The "rice ATM" movement helped contribute to relieving difficulties for the community during the COVID-19 pandemic
According to the Organizers, the fundraising program will start at
14:00, March 3 - March 28, 2021,
at the
UEF Hall (first floor).
Organizations, enterprises, lecturers, and students from UEF can directly participate during the launching of this event. Each individual's donation will contribute to make the COVID-19 prevention more effective, raise awareness for the community about disease prevention, and spread the positive spirit of the UEF Family to the precious community.
AMi