On September 15, the International Institute held a workshop on "Teaching and learning in online education" for UEF faculty members.

The virtual event greatly attracted the participation of staff and faculty members, including Dr. Do Huu Nguyen Loc - Vice President, Director of the International Institute; and Dr. Ly Thien Trang - Advisor to the Board of Management as well as the other faculty members.
UEF was honored to invite Dr. Katherine Lupton - International Business Program Leader at Leeds Trinity University (UK) to be the guest speaker of the workshop. Besides, our special guest - Professor Catherine O'Connor, Pro-Vice Chancellor of the aforementioned partner university also shared the purpose of the workshop with a pre-recorded remark. She highlighted the importance of consistency by sticking to a single platform. MS Teams, for instance, is being used for all coursework in Leeds Trinity University. In addition, the conversation looked more into the need for online community development and the peer-led sharing of good teaching practices.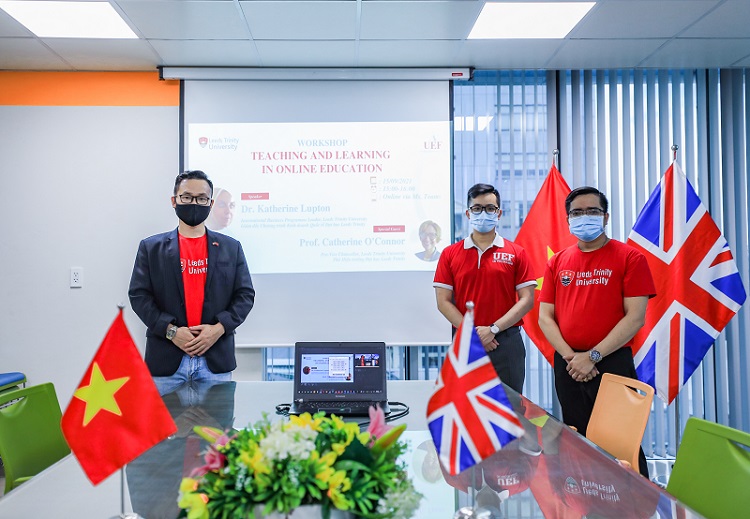 UEF now has more international activities adapted for the COVID-19 era - Photo: Cao Tan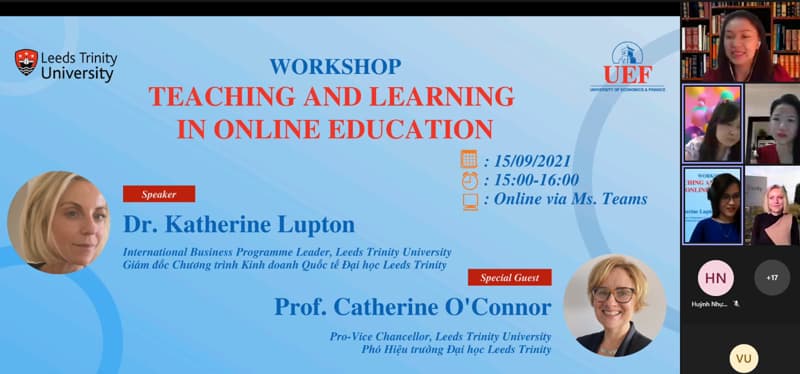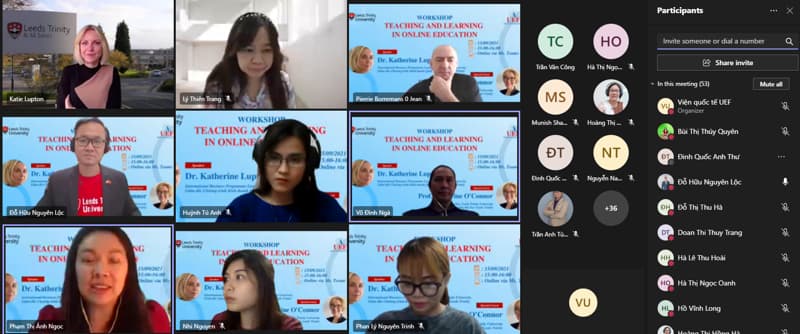 The workshop was facilitated through a virtual session via MS Teams
Accordingly, the workshop was held in the attempt to create solutions for online student engagement and e-assessment, and share experiences in implementing tools to support online teaching in the context of the Covid-19 epidemic.
Before getting into the main point, Dr. Katherine Lupton – Speaker of the program raised a discussion "What are the greatest challenges and opportunities for online delivery?". Many issues were brought to the table, such as facilities, classroom management, teaching materials, online class activities, assessment, peer interaction, and so on.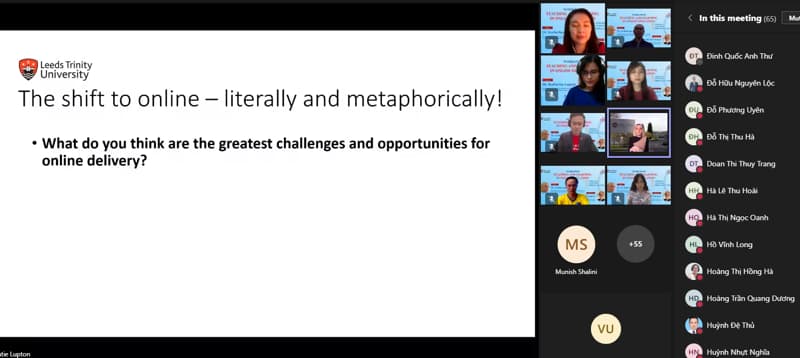 The faculty actively participated in the discussion
Dr. Katherine Lupton shared, additionally, her lessons learned from the recent period of online learning, including:
- A blended learning approach to Course Design
- Using "chat", "breakout room", or "hands up" functions to increase peer interactions and student engagement.
- Assessment: reverting to an open-book exam with an additional time allowance and expecting "comprehension and evaluation" over knowledge recall.;
- Facilitating online delivery: using MS Teams and its additional functions, such as Chat, Hands up, Breakout rooms, etc.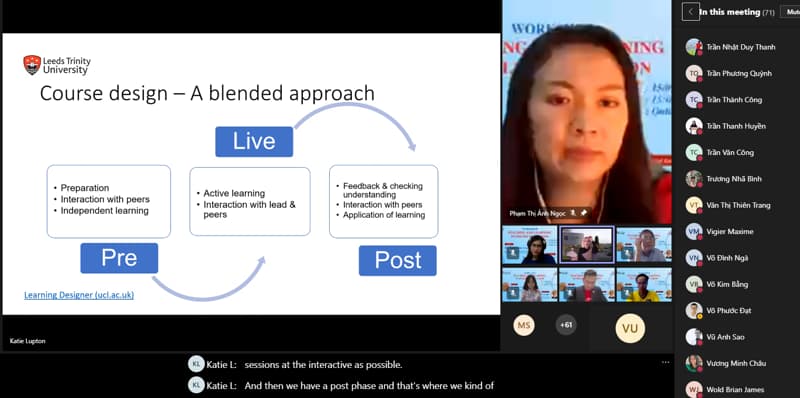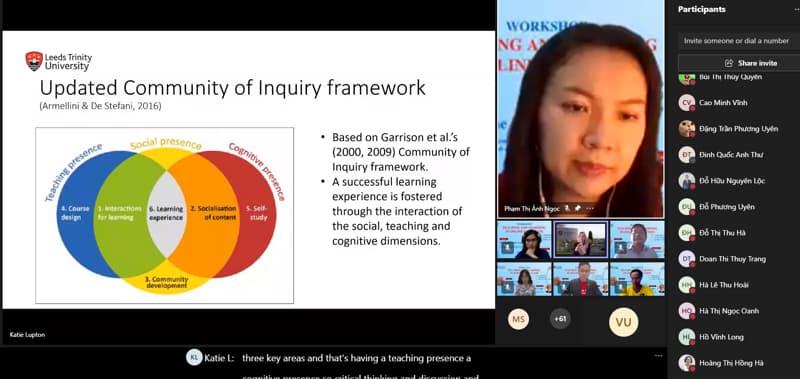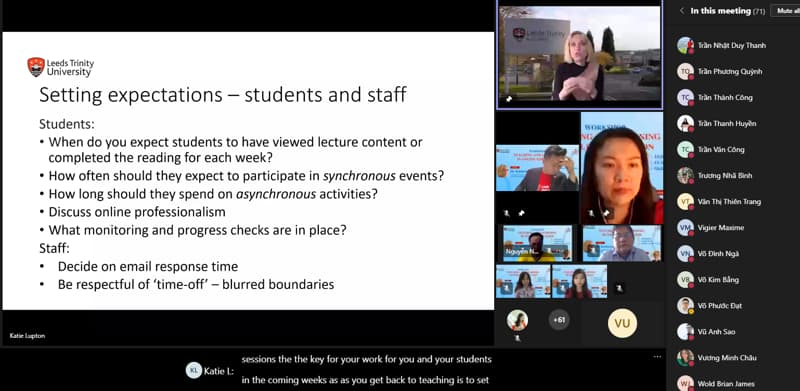 Various good practices were introduced in the workshop
During the workshop, UEF faculty members were able to expose themselves to multiple online teaching methods and course designs being used in the UK. They also had discussions and ideas exchanged with experts. As a result, this prompted to enhance the quality and methodology in teaching at UEF.

Kim Bằng - V.QT