Along with various meaningful activities to celebrate Vietnamese Teachers' Day (November 20), numerous international cooperation activities such as United States Law Course, Co-teaching class, UEF faculty member gives keynote speech at AICTE Sponsored International Conference, UEF kicks off the Master Class series, MOA Signing Ceremony between UEF and GXU (China), 3 more Laos freshmen start university life at UEF, and so on were held during November to promise our students a breakthrough journey to a world-class education.
The United States Law Courses instructed by Prof. Robert E. Shapiro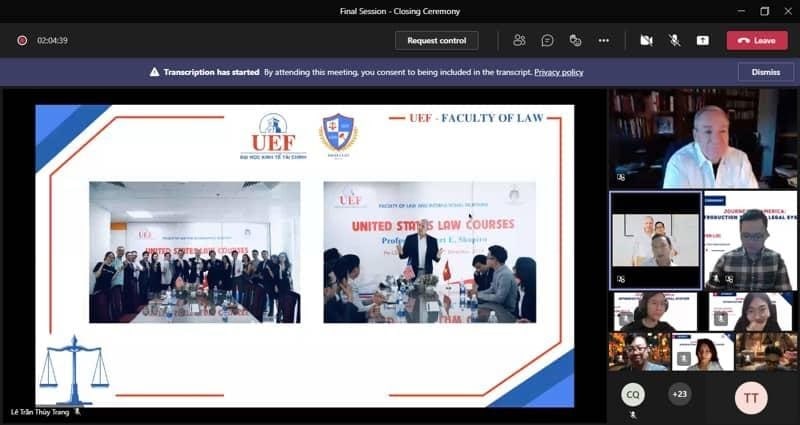 From October 27 to November 5, the Faculty of Law, in partnership with the Integrity Law Club (ILC), hosted the "Journey to America: Introduction To The US Legal System" United States Law Courses. This provided students with more possibilities to learn about the international legal system and pursue their aspiration of becoming international attorneys. The course instructed by Prof. Robert E. Shapiro included 5 topics with 5 lessons: "Foundations of the United States Law" (October 27), "The US Legal System" (October 29), "The US Federal Court System" (November 1), "Civil Law and Commercial Law" (November 3) "Civil Procedure in the US'' (November 5).
The Co-teaching class with Karlshochschule International University (Germany)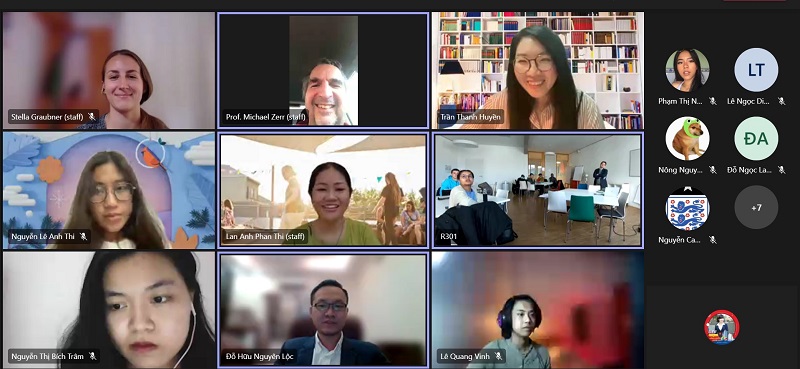 UEFers had the chance to exchange knowledge with professors and students from Karlshochschule Foreign University (Germany) as part of the co-teaching activities providing specific international courses on November 8. Karls' Introduction to International Relations and UEF's International Relations Theories are combined in this lecture. Having lectured on the topic "Feminism and International Relations", Prof. Dr. Anthony Teitler demonstrated the diverse of feminism in international relations. He examined the genesis and evolution of feminism, as well as how these ideas have become increasingly important to international relations viewpoints following the conclusion of the Cold War period.
UEF faculty member gives keynote speech at AICTE Sponsored International Conference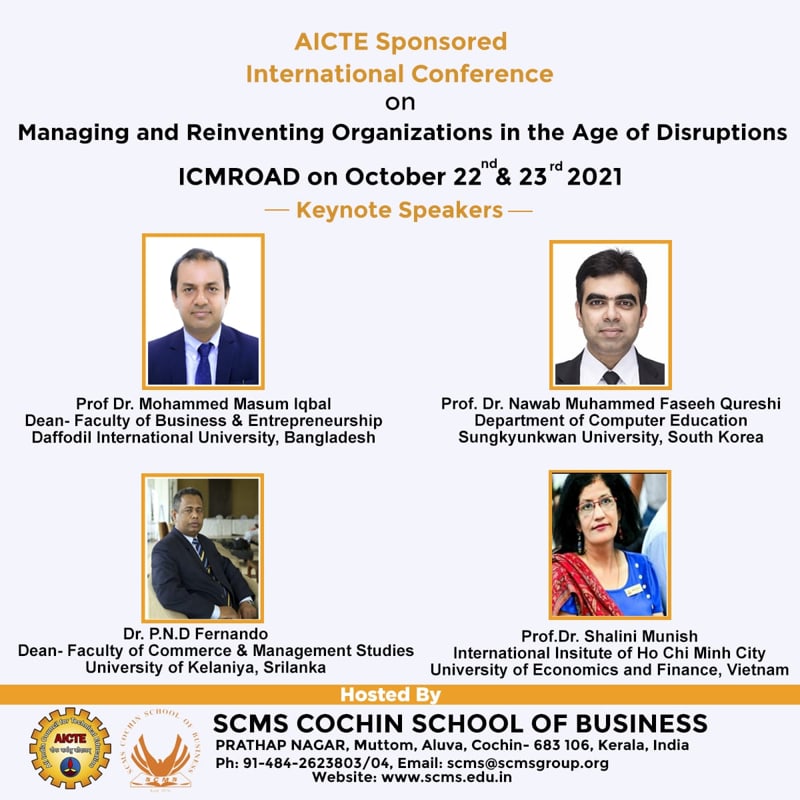 Prof. Dr. Shalini Munish - a faculty member of UEF International Institute had recently been invited as a keynote speaker at the AICTE Sponsored International Conference on "Managing and Reinventing Organizations in the Age of Disruptions", organized by SCMS Cochin School of Business (India). Speaking at this cross-border event, Prof. Munish highlighted the impact of the Covid-19 crisis on global human resource management together with approachable solutions for different perspectives of staff and leaders.
MOA Signing Ceremony between UEF and GXU (China)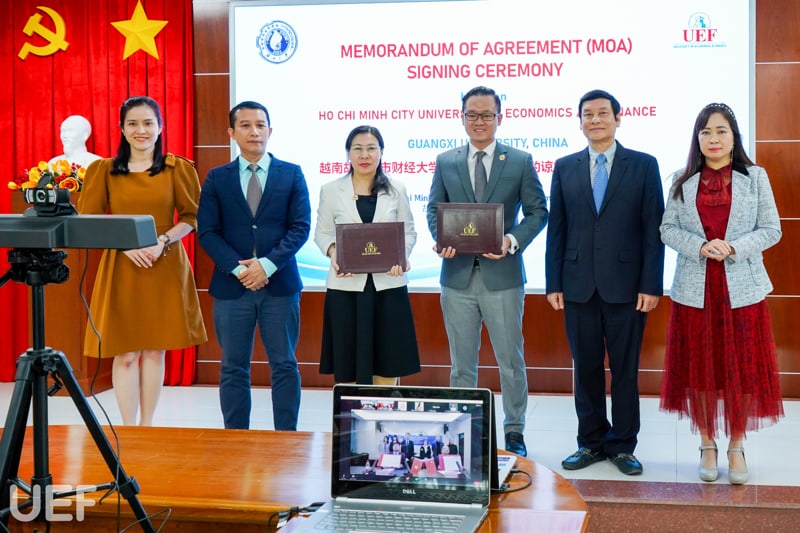 UEF has successfully organized an MOA online signing ceremony with Guangxi University (GXU) on November 10th, which marks a milestone in UEF's international enlargement.
Moreover, this agreement also kicks off UEF's aspirations to extend its worldwide presence together with providing additional chances for UEFers especially Chinese Language students to study abroad in a world-class learning environment. With this sincere and long-term collaboration, UEF and GXU aim to make this a satisfying and successful partnership that contributes to the strengthening of Vietnam-China higher education connections.
[Master Class] UEFers to become future leaders with global exposure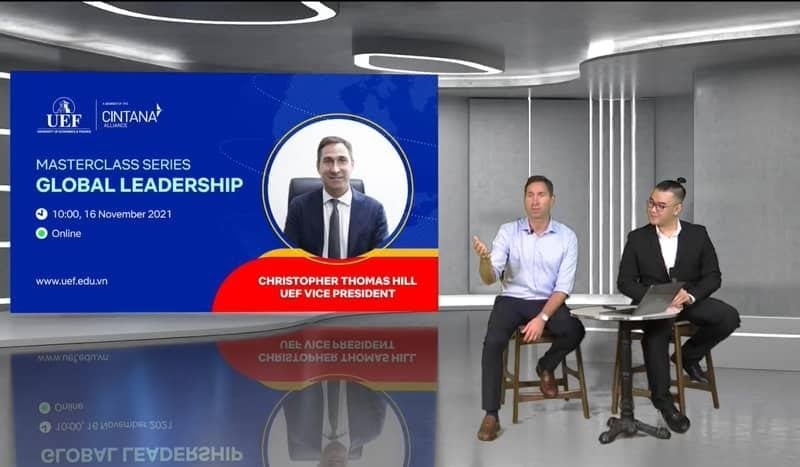 On November 16, Mr. Christopher Thomas Hill - the new Vice President of UEF kicked off the Master Class series with the theme of "Global Leadership". With his profound professional experience in different educational institutions and multinational corporations across the globe, Mr. Hill brought core values and hands-on experience for the future leaders at UEF.
According to his speech, a typical leadership journey should go through 3 stages, namely Leader of leaders, Team Leader, and Team contributor. In addition, the new Vice President of UEF also revealed a framework for leading high-performance teams as follows:
1. Off-site and Personal connection
2. Define the first team
3. Set a BHAG (Big hairy audacious goals)
4. Jointly develop 90-day "contracts"
5. Weekly meetings to track progress
The addition of 3 more Lao students to expand student diversity at UEF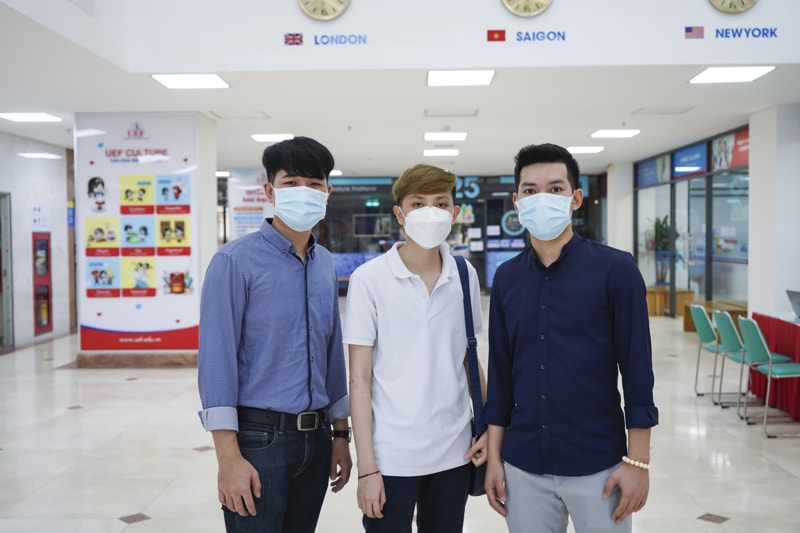 Not only has UEF always acted as a magnet for Vietnamese dynamic students seeking top-notch education, but it also is an ideal destination for many international students. UEF has continued to welcome 3 Laos students to officially become UEF freshmen to the faculty of International Relations, namely Sysamouth Pitsana, Nhoutthabouth Ananth, and Soutthivong Sitthiphone. Laos students admitted that they chose UEF for its international academic standards, world-class facilities, and awesome extracurricular activities.
Kim Bằng