On the 2022 Admission - Career Consultation Day, UEF's high-quality international and bilingual programs drew great attention from students and parents as well as being one of the best options for students, particularly those planning to study abroad.
Today's contemporary settings and economic situations have posed significant barriers to many young people fulfilling their dream of studying abroad. However, the on-site study-abroad program, which is the fruitful outcome of collaborations between UEF and other partner universities from the US and UK, will make that dream come true.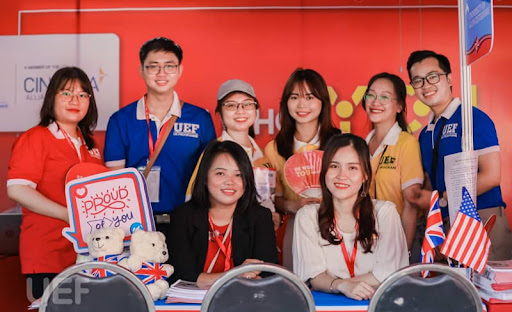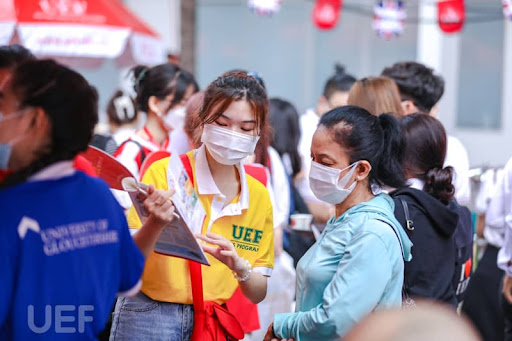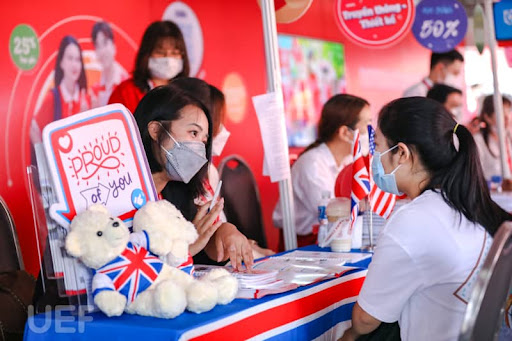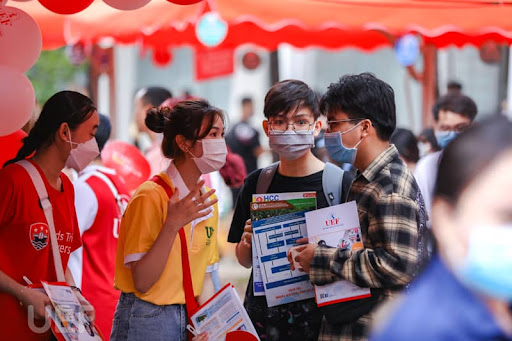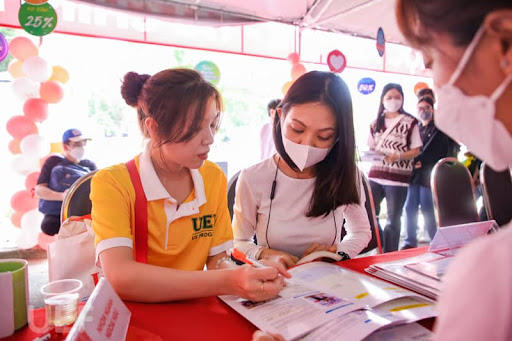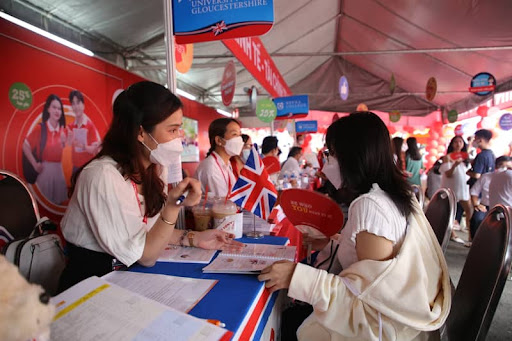 UEF's international programs garnered growing attention from parents and students
"The UEF's top-notch Undergraduate programs genuinely impress me, especially its international ones. I believe that UEF will be an excellent alternative for my children to achieve their ambition of studying abroad", Ms. Tran Thi Thanh Ha, a citizen from Binh Tan district, said.
Vo Long Huong Giang, a Tran Phu High School student who was extensively consulted about US and UK bachelor's programs, expressed her satisfaction and remarked that the UEF's international programs had a clear training route and were suitable for students desiring to study overseas but encountered extrinsic obstacles.
Apart from the international program, the bilingual program caught a large amount of attention from students. Phan Ngoc Thanh Thao, a student at Go Cong Dong High School in Tien Giang, got the answers to her concerns about the proportion of time spent on English throughout the entire course and remedy to improve English language skills.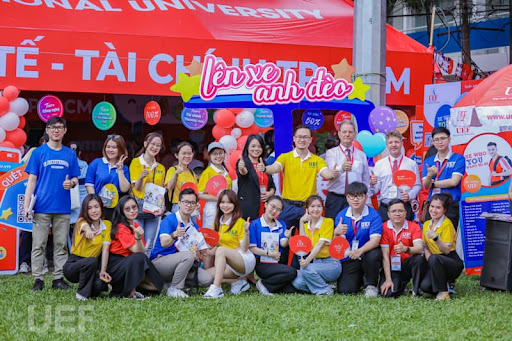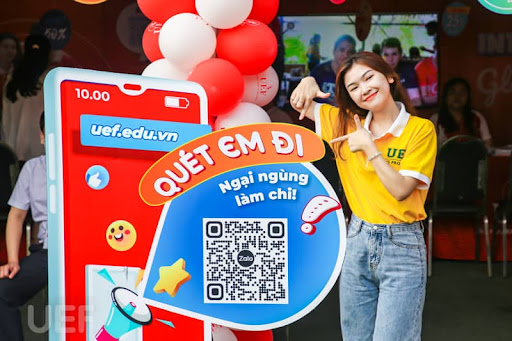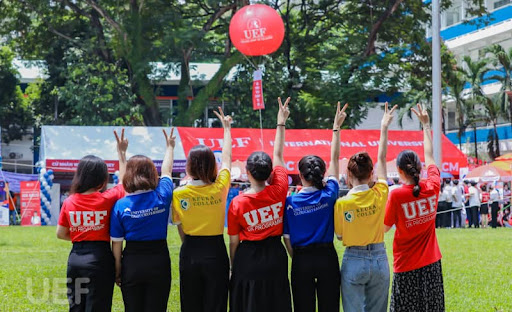 UEF's international bilingual environment could help students establish an ideal model of a global citizen
In addition to the renowned international and bilingual programs, UEF has always offered UEFers extracurricular activities to hone and develop their skills comprehensively. At this event, UEFers also held several intriguing activities for students, with a view to enabling them to have hands-on experience.
Through this event, UEF hopes that students will have a broad understanding of what they will study at university and gain enough knowledge to select the most appropriate major for their future jobs. UEF wishes students all the best in their studies, their high school graduation exam and looks forward to seeing them soon.
Nguyen Le
Photo: Media Team