In the morning of June 19, the University of Economics – Finance (UEF) had a meeting with a representative of University of Fukui, Japan and discussed about the educational cooperation between the two universities. This meeting is considered a remarkable step in the process of the UEF's educational internationalization.
Dr Do Huu Nguyen Loc, Director of the International Institute, along with the professors of the Faculty of Hospitality & Tourism Management and the Faculty of Linguistics & International Cultures, greeted and worked with the University of Fukui's representative, Professor Albert Latorella Lehner.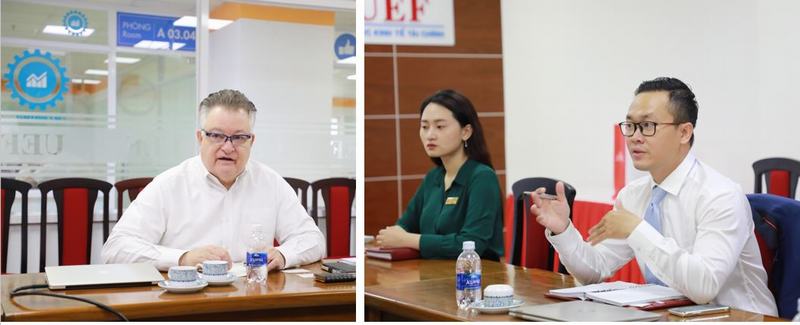 The two universities talked about plans for cooperation
Dr Do Huu Nguyen Loc made a brief introduction to Prof. Lehner about UEF in general, the faculties, the academic programs as well as the hope for a partnership. After that, the two sides talked about joint programs in English and Japanese, and the opportunities for student and faculty exchange. Moreover, an agreement on cooperation between UEF's Faculty of Linguistics & International Cultures and University of Fukui was reached.
The professor of the Japanese university offered suggestions on teaching and studying such as: designing courses and teaching methodologies based on Problem-Based Learning model (PBL) through service-learning projects; focusing on real-life issues to work out the solutions; promoting unpaid internship at big enterprises to gain practical expertise and experiences. This studying method helps students resolve their problems of communication, discover new career chances, and interact with experienced mentors. Consequently, they could project their results using technology to everyone, not limiting to classrooms only.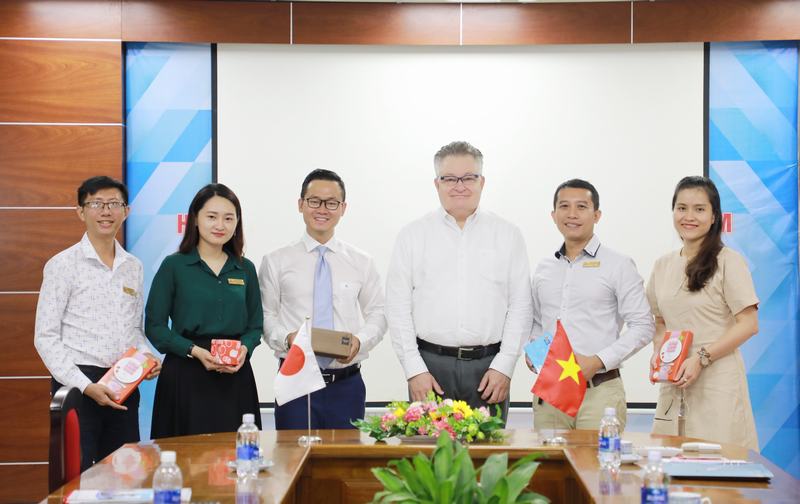 The attendees exchanging gifts at the meeting
After the meeting hours, Professor Albert Lehner met and talked with students of Japanese Languistics Faculty. He also had a discussion with students of Hospitality – Toursism faculties before that in the seminar "English for Tourism and Hospitality".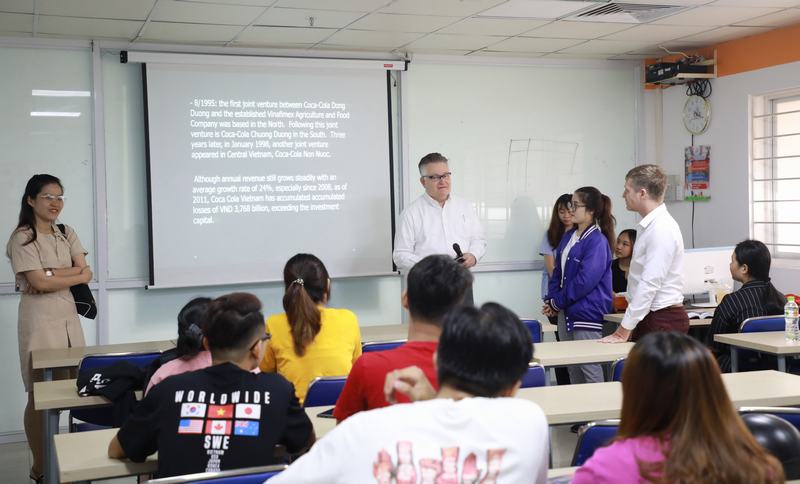 The representative of University of Fukui meet and discussed with UEF students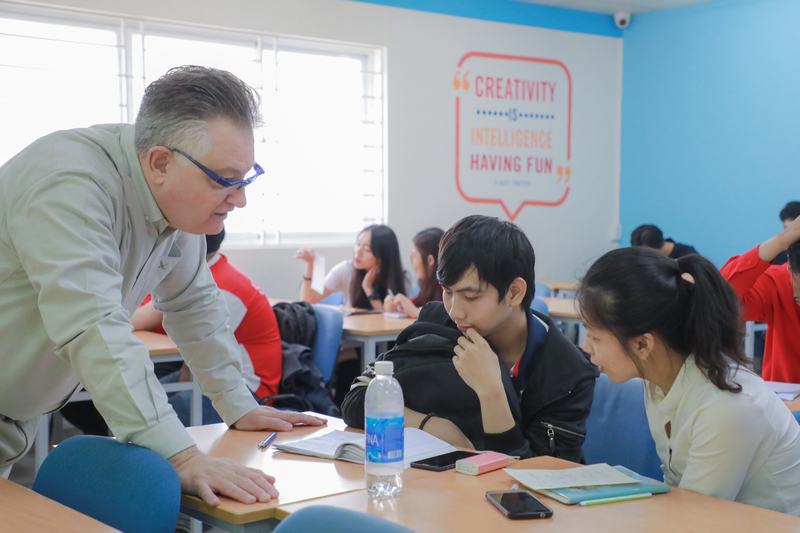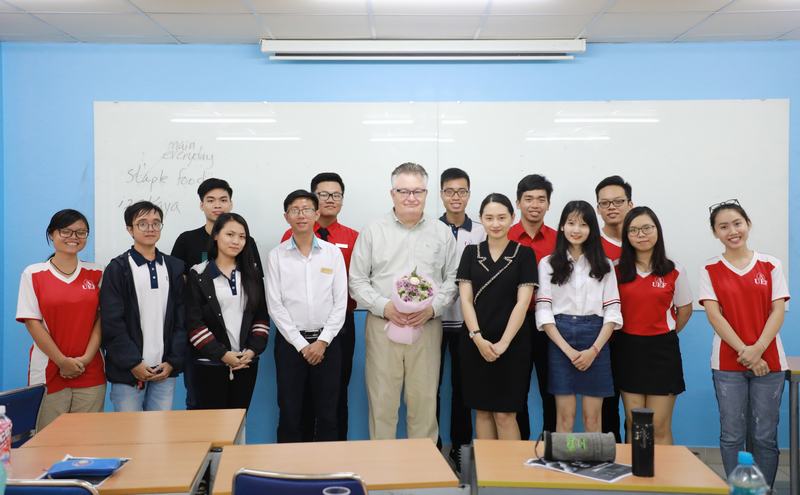 Professor Albert Lehner talked about "English for Tourism and Hospitality"

The meeting is the prerequisite to signing the official Memorandum of Understanding between the University of Economics & Finance and the University of Fukui in the near future.
About the University of Fukui – Japan:
The University of Fukui was established in 1950, located in Fukui city, a city of humid subtropical climate in Japan. The university has 4 undergraduate schools which are: School of Education, School of Medical Sciences, School of Engineering, and the School of Global and Community Studies where Professor Albert Lehner is working at.
Statistics show that as of May 2018, there were over five thousand students studying at the University of Fukui, about one hundred of which were international students.
Original news: Kim Bằng
Photos: Nguyên Võ
Translator: Bích Hà