SEPTEMBER 13 - UEF had a welcome and meeting with Open University Malaysia (OUM) to offer more quality international programs to students. They discussed collaborative programs with the aim of diversifying international study options for UEFers.
From UEF, the meeting cordially had Dr. Do Huu Nguyen Loc – Vice President & Director, International Institute, Ms. Huynh Tu Anh – Deputy Director, International Institute, Ms. Tran Phuong Quynh – Deputy Director, International Institute, and lecturers of the International Institute.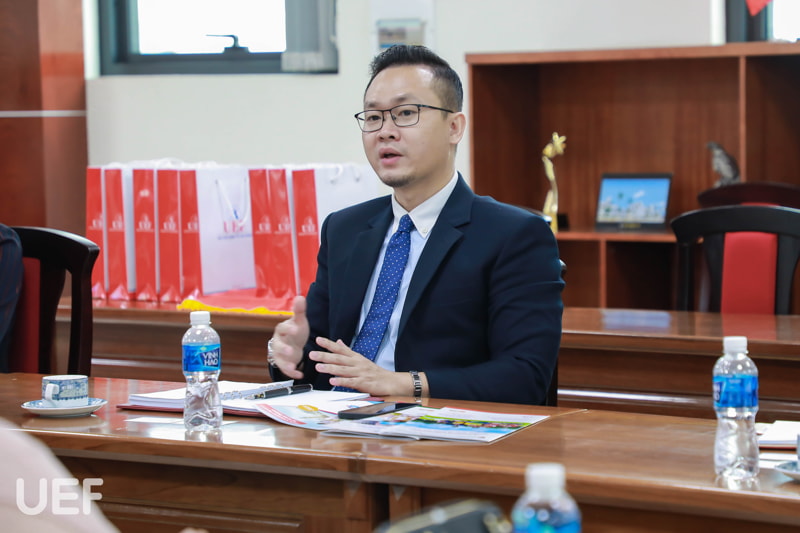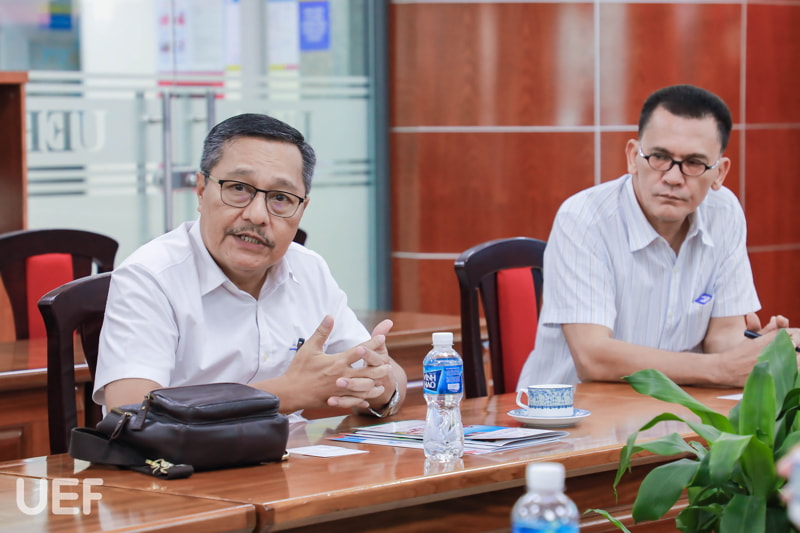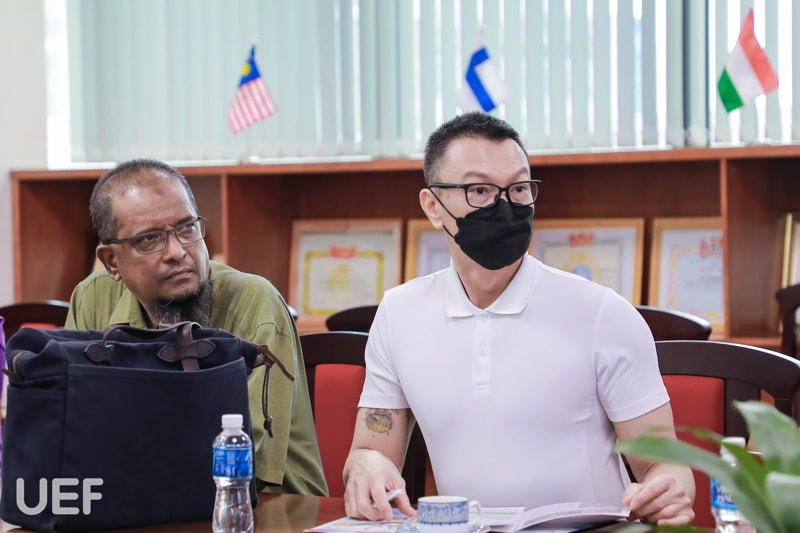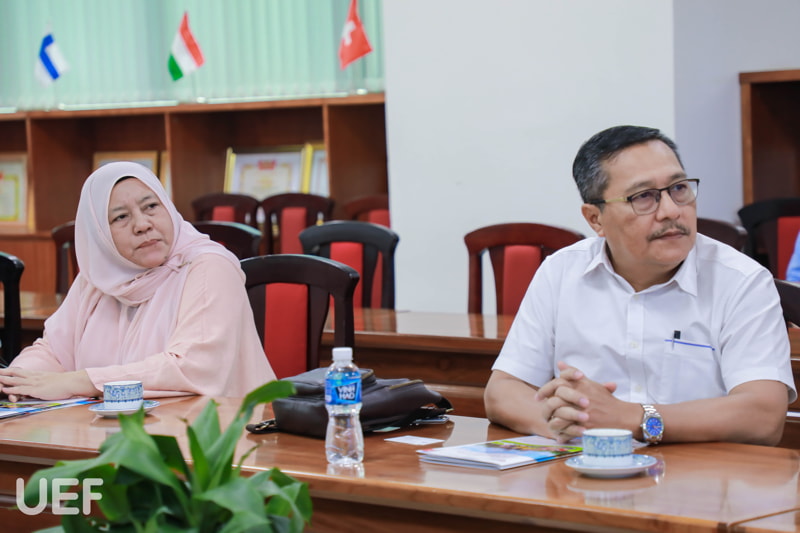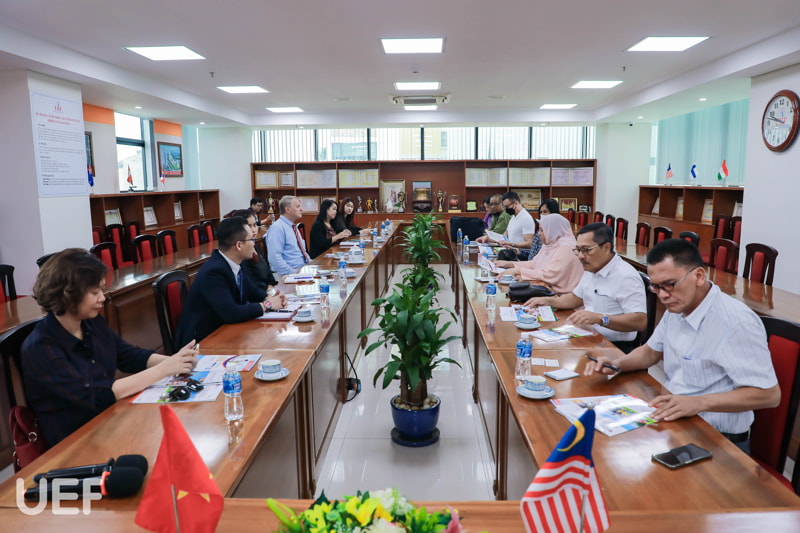 Representatives of UEF and OUM discussed international programs
From the OUM, the delegation included Assoc.Prof.Dr. Ahmad Izanee Awang – President & Vice-Chancellor, Board of Governors, Assoc.Prof.Dr. Yon Rosli Daud – Deputy General Manager, Business Ventures, Assoc.Prof.Dr. David Lim – Lecturer, Program Director, Dr. Zahir Osman – Vice Dean, Faculty of Business Administration, and Ms. May Yeong – Head, International Partnership Unit.
At the meeting, representatives of UEF and OUM had discussions on international semesters, student exchange, and cooperation in research. In particular, UEF focuses on the international semester program, allowing students to study and get experiences in Malaysia.
Previously, UEF implemented international semester programs with many countries, such as Thailand, Korea, Japan, Spain, etc. The discussion with OUM will help UEF students have more opportunities to explore the rich and diverse cultures and education in the world.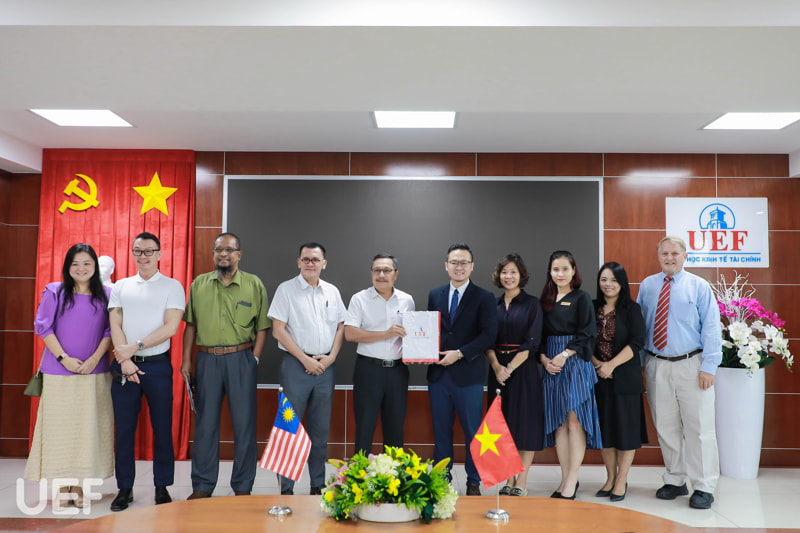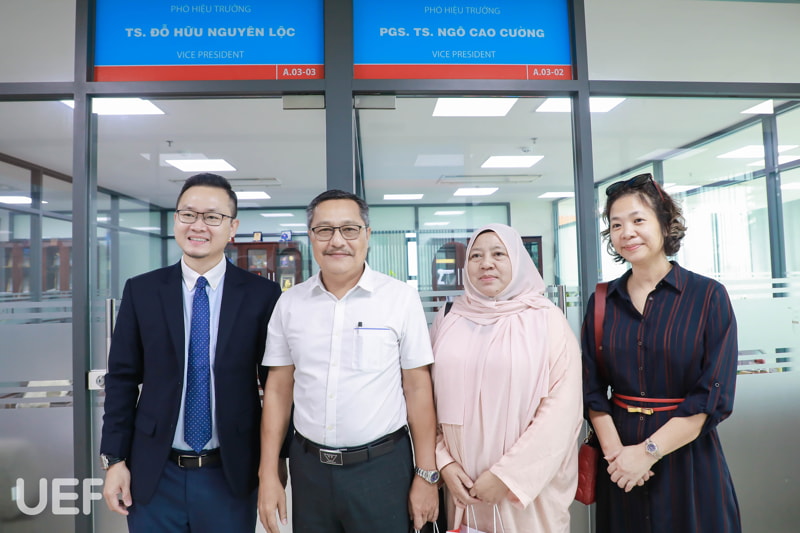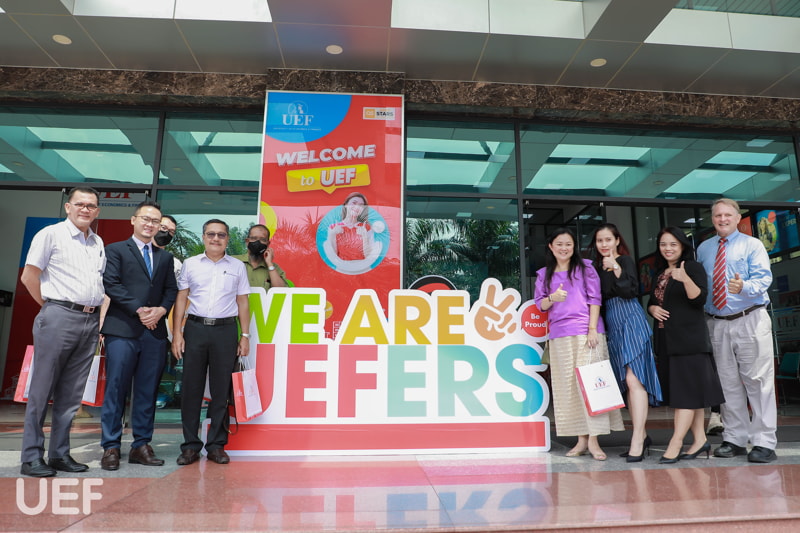 The cooperation orientations between UEF and OUM will open up many learning opportunities for students

OUM is known as one of the top 7 universities in Malaysia in terms of quality education, rated as a place to train high-quality professionals for Malaysia and internationally. According to the SERARA ranking in 2012 (Rating System for Higher Education Institutions in Malaysia), OUM was assessed as Tier 5 (level 5) - Excellent. This is the current highest level for a University or a College in Malaysia.

After the meeting, it is hoped that the long-term cooperation orientations between UEF and OUM will open many quality international study programs for students which help them to confidently integrate and take advantage of new opportunities for the best career in the future.
Nguyen Le
Photo: Khanh Vy