Recently, University of Gloucestershire (UK) – one of UEF's chief strategic partner, ranked 6th in the global Postgraduate Research Experience Survey (PRES) in 2019. This lays a foundation for a sustainable growth in the international partnership between UEF and Gloucestershire University in the future.
PRES is the largest ranking system evaluated based on 50,000 postgraduate researchers from over 100 universities and research institutes in the UK. The survey conducted was based on evaluation criteria such as: monitoring ability, resources for carrying out research, academic assessment and development, etc. The program is organized biennially by Advance HE - UK's top educational consulting organization.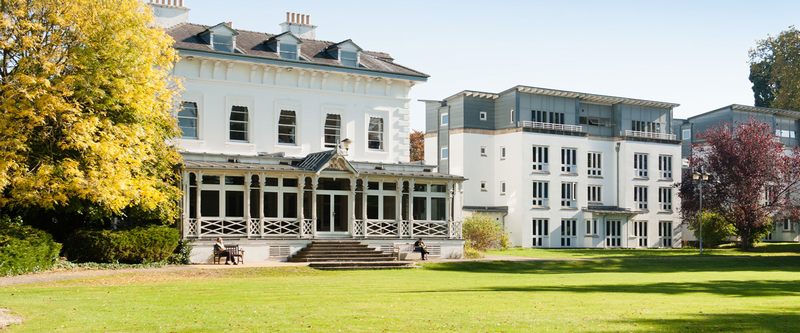 University of Gloucestershire ranked 6th globally on postgraduate research by PRES (picture: University of Gloucestershire)
In order to gain such a rewarding achievement, Gloucestershire University has conducted academic research and assessment programs on 6 prioritized and utmost challenging global areas of research.
Prof David James – Dean of Academic Development, said: "The students at University of Gloucestershire is given thorough supervisors' support and opportunities to pursuit their passion for research and develop personal skills as well as experience for future career. Our prioritized research areas enable students and staff to co-participate and co-contribute to dealing with domestic and international issues, as well as exploring new knowledge."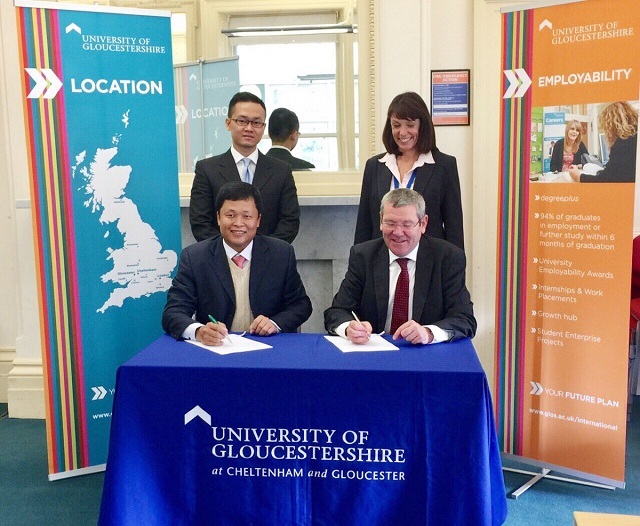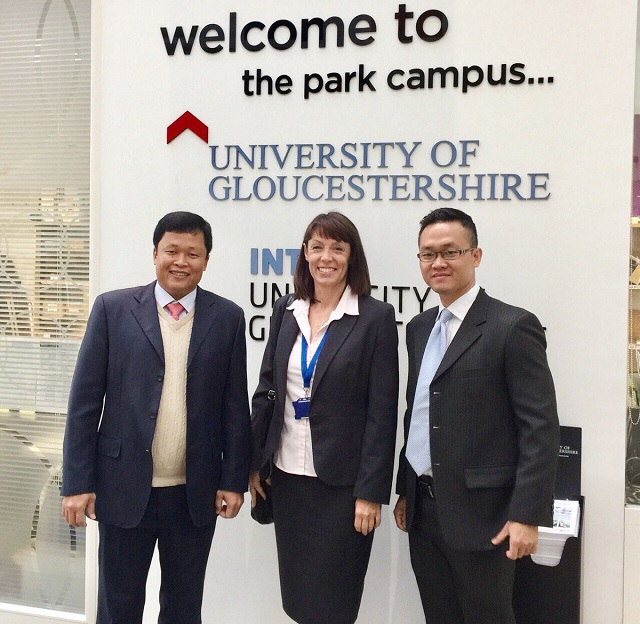 UEF and University of Gloucestershire share a wonderful cooperative partnership
UEF and University of Gloucestershire have officially established a cooperative partnership since 2016. Up to now, the two universities have implemented many notable international programs such as: international exchange, exchanges of students and lecturers, etc. Especially, UEF is the strategic partner of Gloucestershire University in Vietnam, togethẻ carying out the UK Bachelor program. The program consists of 3 branches of study: Business Administration and Marketing;
English Language
; Hospitality Management; Travel and Tourism Management.
Throughout the conduction of the international programs, the Principals, Vice-Principal and many Professors from University of Gloucestershire have come to UEF various times to work, teach and exchange directly with the students.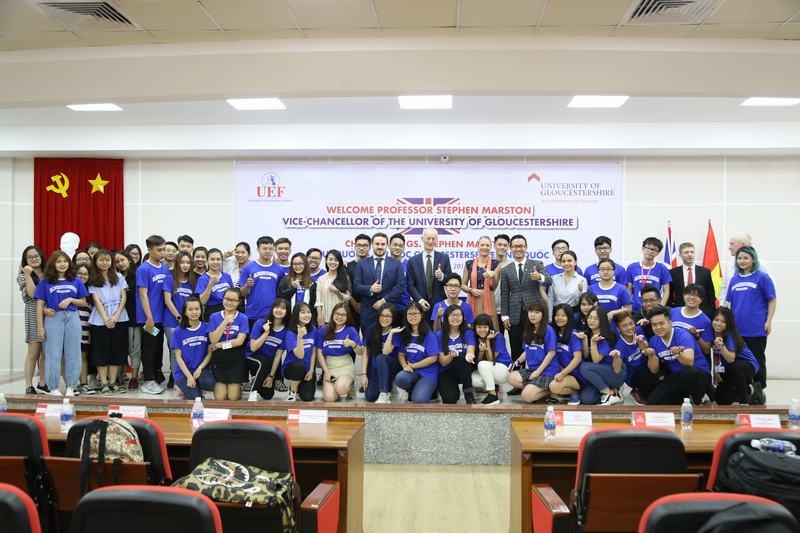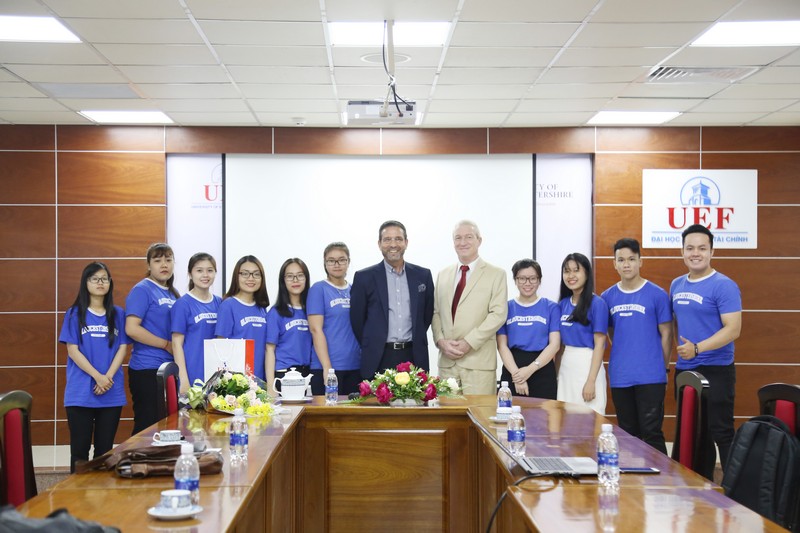 UEF students constantly exchange and study with professors from Gloucestershire University.
The Bachelor's degree program from Gloucestershire University obtains many distinguishable advantages such as: combining theory and practice in the content of the program, students getting to know the practical challenges from successful experts and businessmen; learning the experience from leaders of various divisions, asking questions about career opportunities, being inspired to work on international environments. Especially, students are presented with every conditions for comprehensive development, conducting extensive research and proposing innovative solutions relating to in-depth academic knowledge; practicing career in the process of studying with foreign teachers, gaining opportunities to participate in the exchange programs with distinguished experts in the world, etc.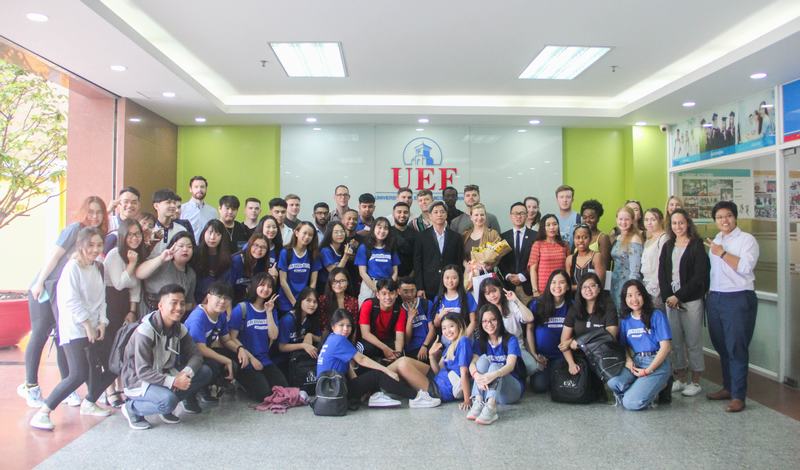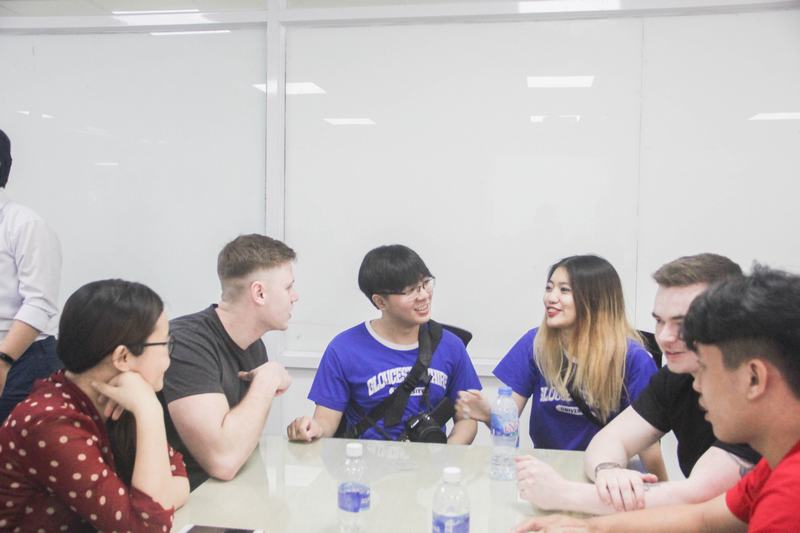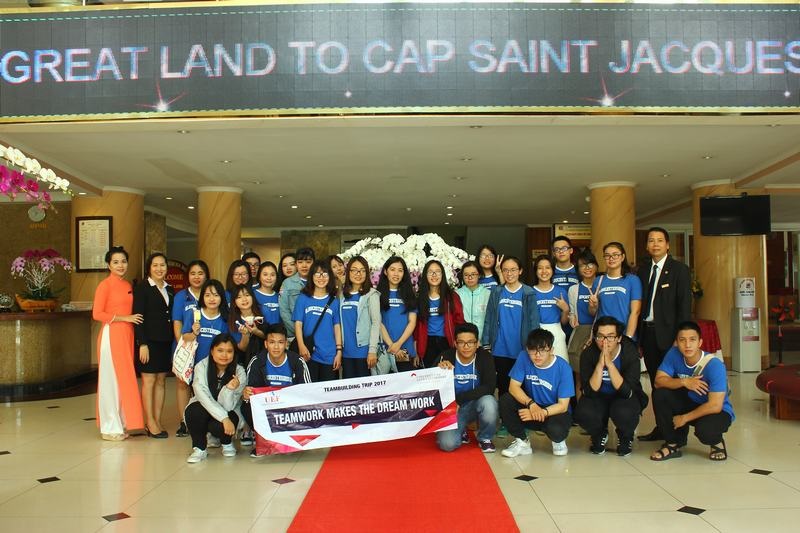 Students following the UK Bachelor's degree program at Gloucestershire University experience a variety of learning activities
Currently, this on-site study abroad program is of great interest to many candidates and parents. The 6th global ranking from PRES of University of Gloucestershire will become the basis for UEF students to continue trusting and pursuing the international programs from this prestigious university,
Notably, UEF and University of Gloucestershire have just successfully conducted an evaluation of the Master of TESOL program, opening up a new joint activity between the two universities. In the near future, UEF students will have more available options for the UK postgraduate study environment right here in Vietnam.