JULY 20 - Given the successful Signing between UEF and the University of the Immaculate Conception (UIC), the two parties reached a consensus on Student Mobility, Faculty Exchange, and Academic Research.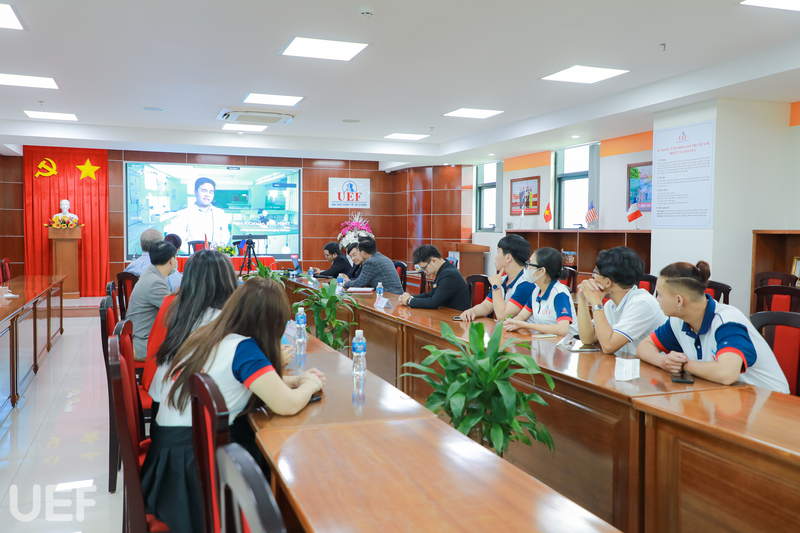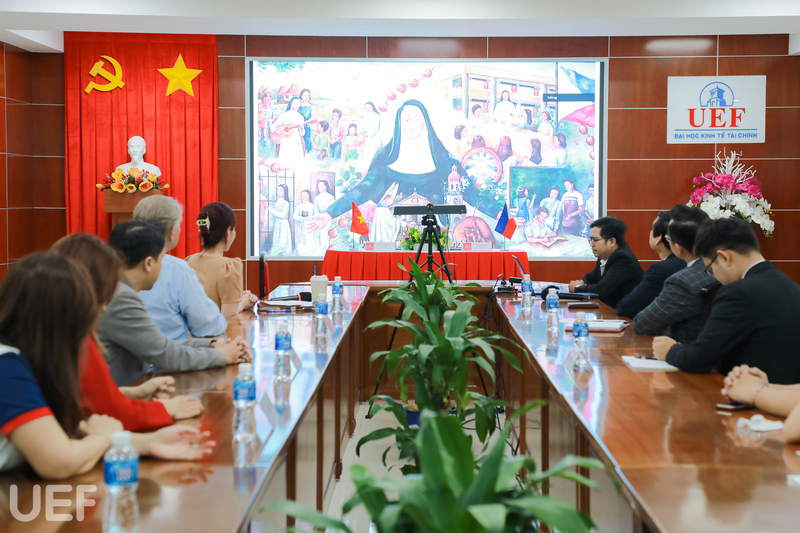 The virtual signing took place successfully with the participation of many representatives
The Signing brought together Mr. Do Quoc Anh – Vice Chairman, Board of Trustees, Dr. Do Huu Nguyen Loc – Vice President & Director, Ms. Huynh Tu Anh – Deputy Director, faculty members, and students from UEF International Institute.

On behalf of UIC, there were S. Maria Marissa R. Viri, RVM – President, S. Maria Leonora Espallardo, RVM – Vice President for Administration, Dr. Avee B. Joy Dayaganon – Vice President for Academics, Dr. Dunhill Z. Bilog – Dean, College of Accounting and Business Education, Dr. Grace O Aoanan – Dean, College of Arts and Humanities, Prof. Jason O Molina – Dean, College of Human Environmental Sciences and Food Studies, Prof. Christian Joy Salas – Dean, College of Nursing, Prof. Rvin John Servillon – Dean, College of Medical and Biological Sciences, Dr. Lolly Jean C. Simbulas – Dean, College of Teacher Education, and Asst Prof. Rene M. Babiera II – Coordinator, International Affairs and Linkages Office.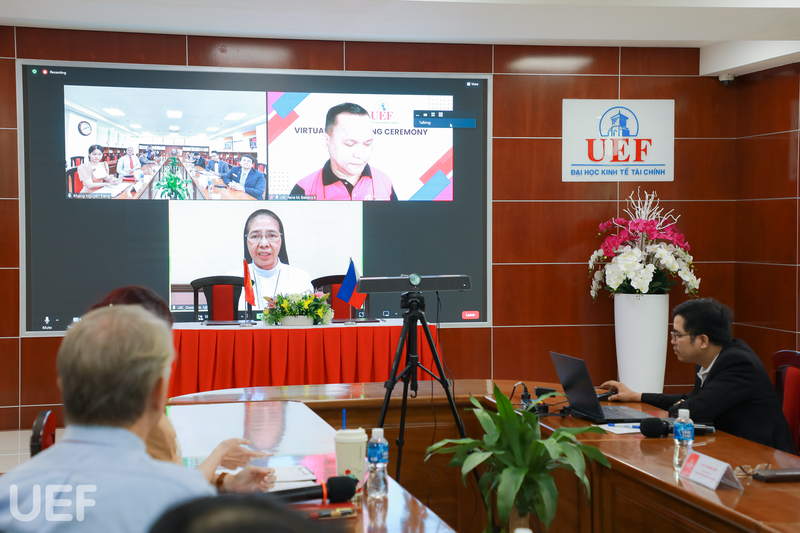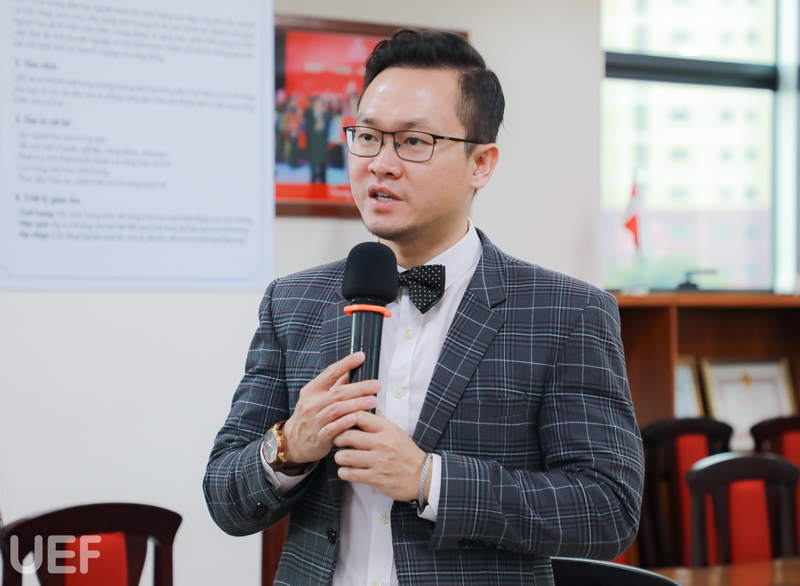 Representatives from both parties preceded their speeches with remarks
Dr. Do Huu Nguyen Loc and S. Maria Marissa R. Viri, RVM introduced an overview of both universities' educational settings, undergraduate programs, and especially current international cooperation programs.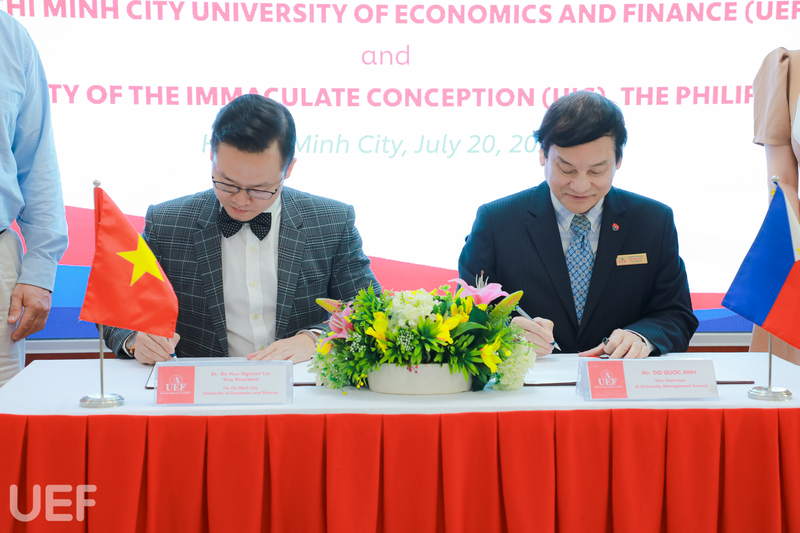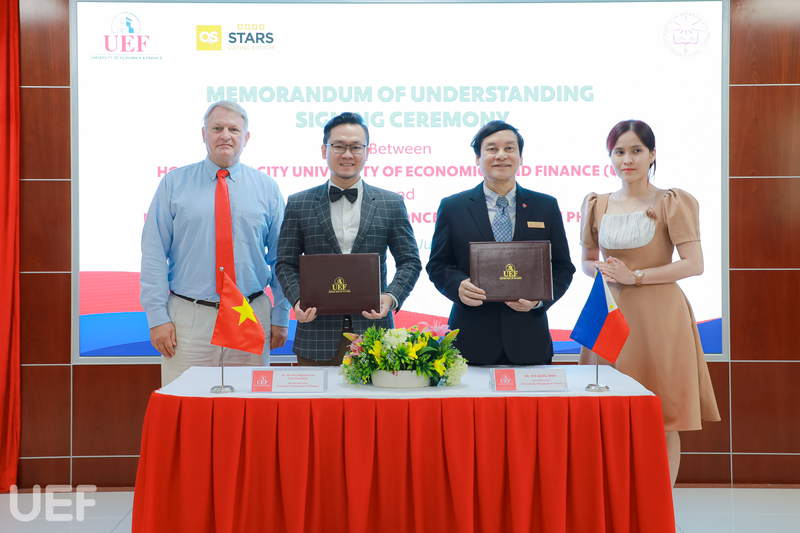 The Signing opened up opportunities for faculty and students to develop their proficiency in academic and research activities
UEF and UIC came to an understanding on mobility programs, and scientific research and committed to support each other in accessing valuable resources that benefit the two.

Numerous beneficial programs, such as workshops, online Christmas activities, Asian culture contests, international co-teaching sessions, and intensive courses for students were also brought to the table.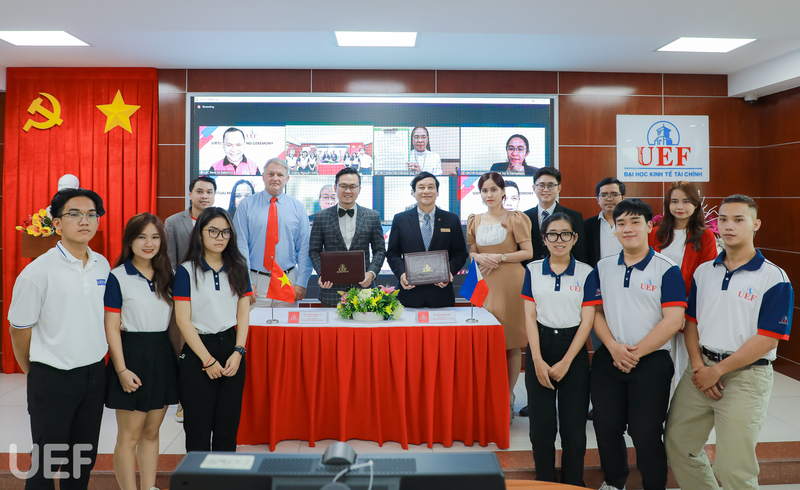 The representatives took photos together
The MOU Signing between UEF and UIC went off without a hitch. Hopefully, this partnership will further strenghthen in the long run, creating additional opportunities for lecturers and students to grow professionally and academically, and access advanced education wordwide.