As an international learning environment, possessing a vast network of partners, encompassing 30 countries from Asia to Europe and America, UEF is an ideal destination for various students and global friends to study, intern, exchange cultures, and so on.
Notably, this February, UEF continuously welcomed numerous international student delegations to study. The most recent reception was hosted to greet Kobe International University's students (KIU) - Japan, visiting Vietnam as a part of an internship and cultural exchange program on February 21.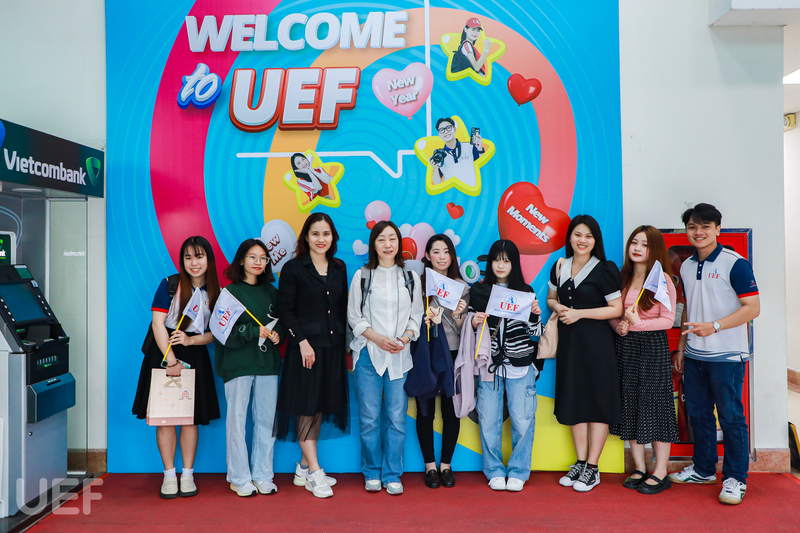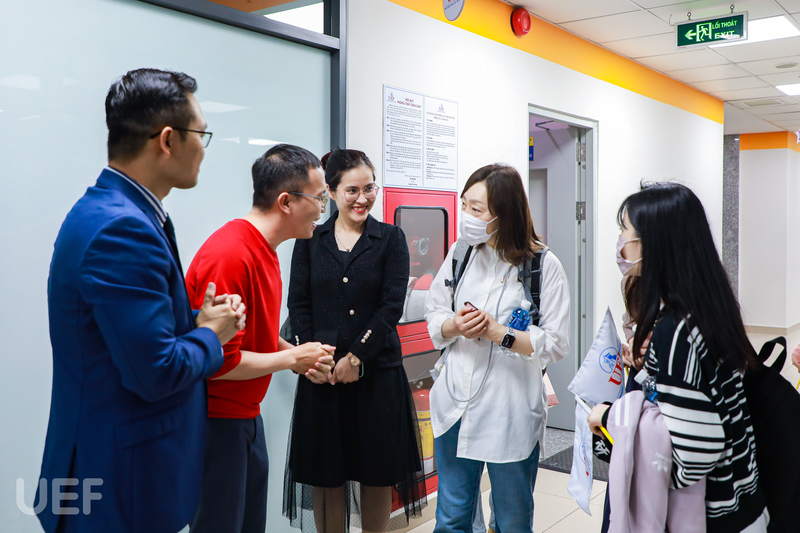 Grand welcome to KIU students performing internship at UEF

The event honorably had the presence of Dr. Do Huu Nguyen Loc – Vice President & Director, UEF International Institute, Dr. Vo Van Thanh Than – Dean, Faculty of Languages and International Cultures; Mr. Cao Do Quyen – Assistant, Japanese Language Department, Ms. Huynh Tu Anh – Deputy Director, UEF International Institute and faculty members of UEF International Institute, Faculty of Languages and International Cultures.
From KIU, there were Ms. Hitomi Yamamoto – Faculty member, along with 2 students in the intern program: Ibuki Tsukamoto and Shiori Mizukami.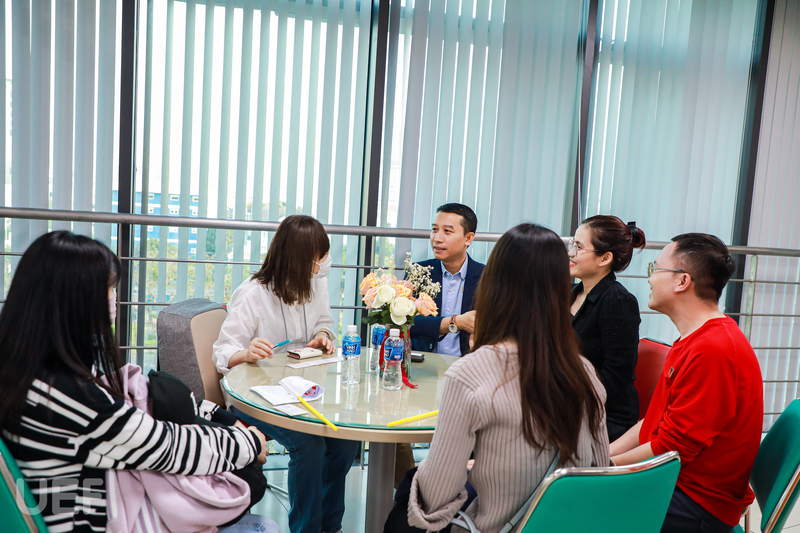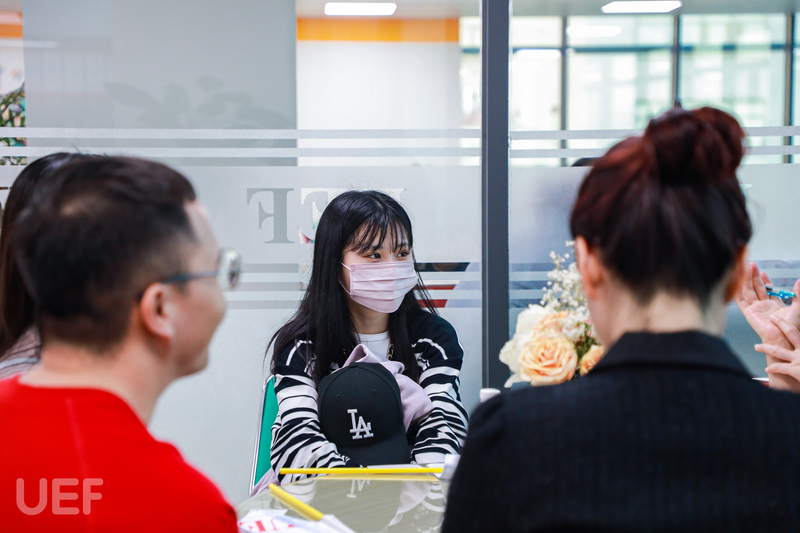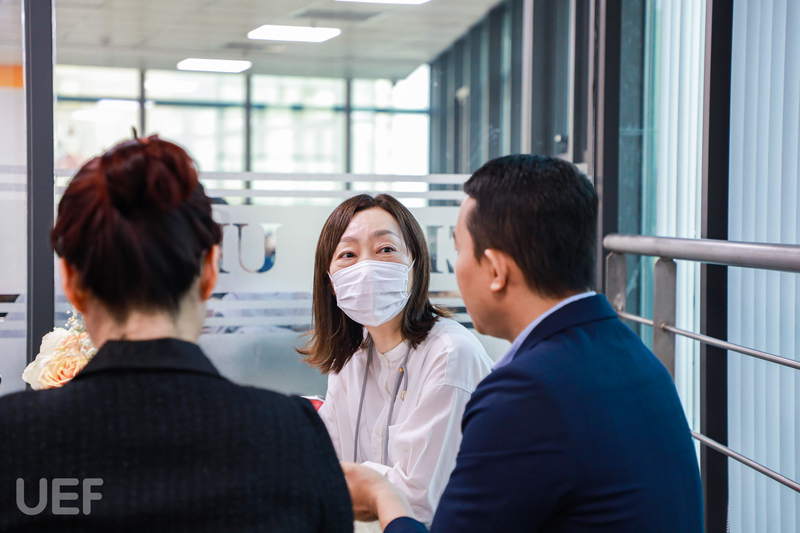 Both universities had an in-depth discussion on intern and cultural exchange in Vietnam

After the reception, KIU and UEF students will engage in a series of practical activities: touring KIU's partner enterprise at Phu Nhuan (February 22); conducting surveys of business at Aeon Mall Binh Tan (February 23); participating in Japan Festival at the 23/9 Park (February 24 & 25); and other cultural exchange events at UEF such as presentations, minigames, conical hat drawing contest, etc.
This is a valuable chance for KIU students to learn about and explore Vietnamese culture and economics. For UEF students, on the contrary, this is an opportunity to meet and get to know peers from a country with the most developed education system in the world.
UEF and KIU signed MOU in May 2018. According to that, both institutions will collaborate in promoting short-term study exchange programs, international semester programs, transfer, and academic exchange, and coordinating to arrange Japanese speaking contests, learn about Japanese-Vietnamese culture, etc.
Kim Bằng – Bích Phượng