MARCH 17 - UEF International Institute hosted a welcome ceremony for two top executives of Kettering University (USA), Dr. Robert K. McMahan – President and Dr. James Z. Zhang - Senior Vice President for Academic Affairs and Provost, which was held in an open setting with a cooperative attitude in order to jointly establish numerous high-quality international programs.
The meeting had the presence of Dr. Do Huu Nguyen Loc - Vice President & Director, UEF International Institute, Ms. Nguyen Thi Kim Loan – Deputy Director, Center of Corporate Partnerships, Ms. Huynh Tu Anh – Deputy Director, UEF International Institute.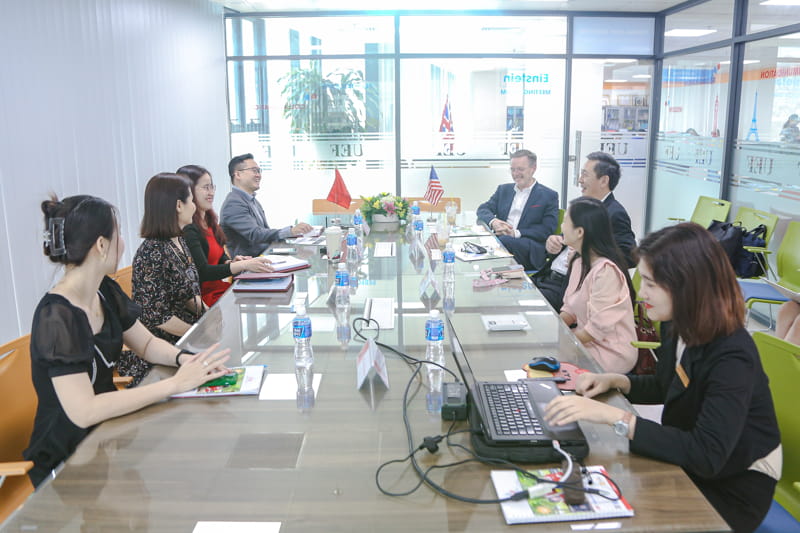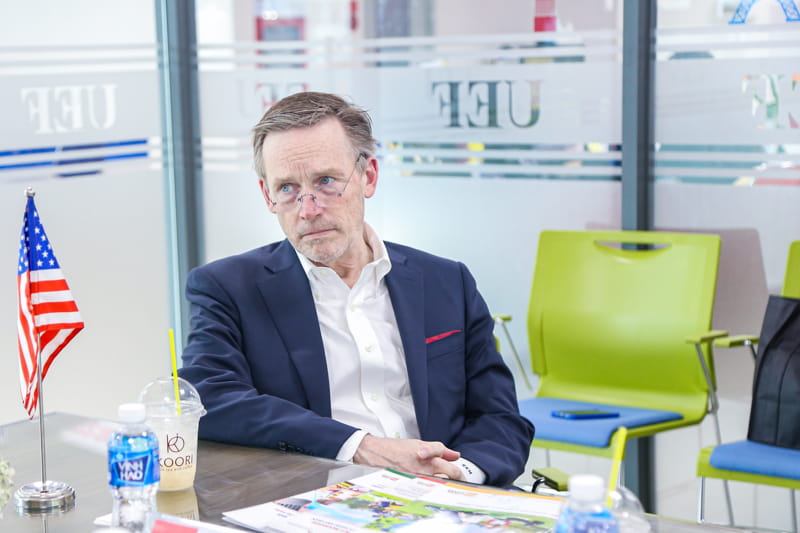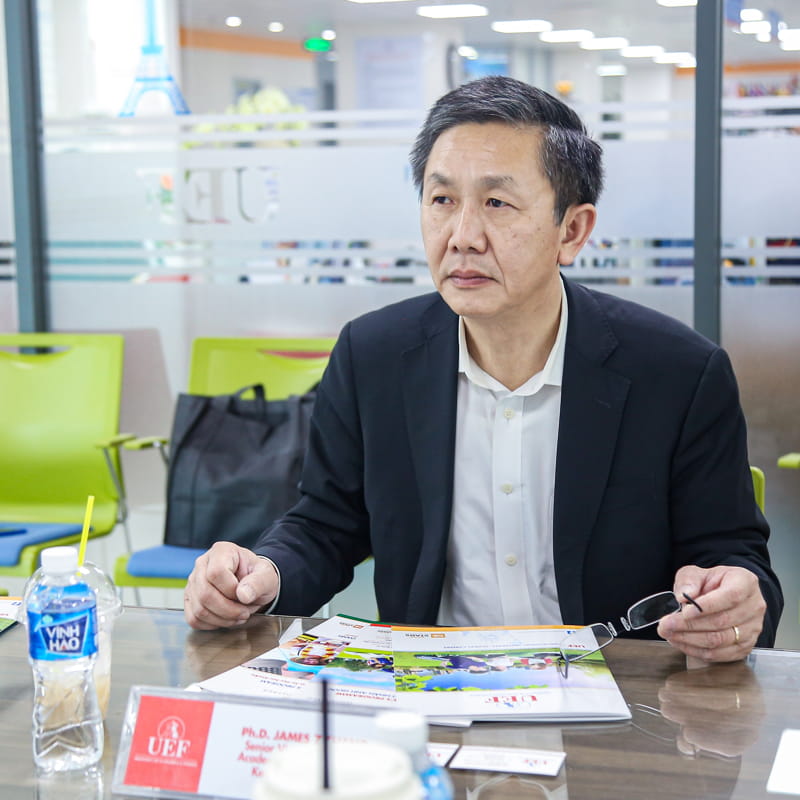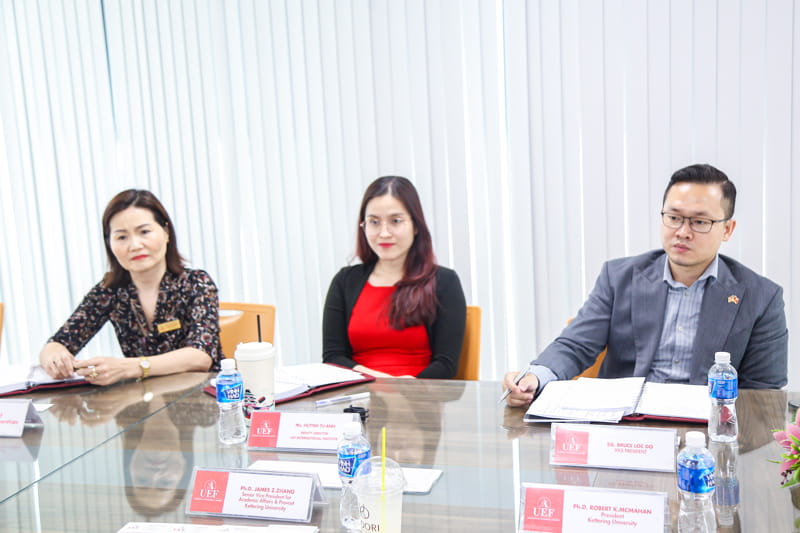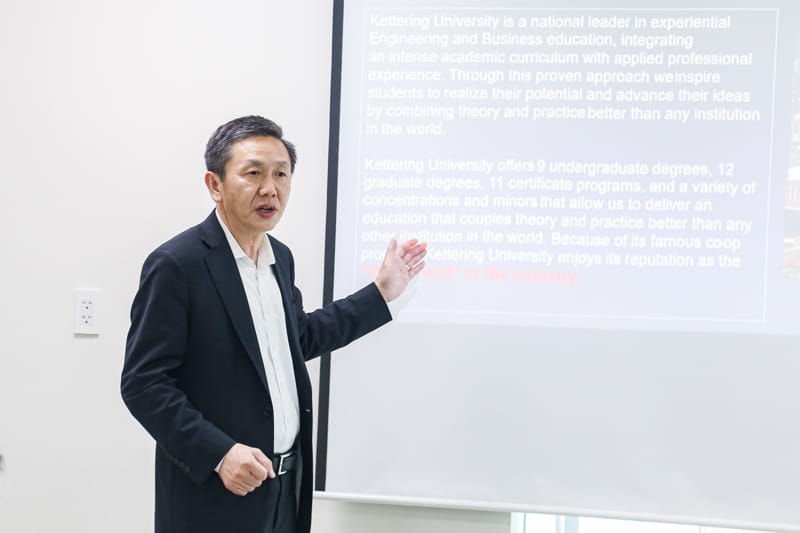 Representatives of both parties addressed the implementation of high-quality joint international programs
"Kettering has long aspired to extend the worldwide relationship with the mass potential in Asia in general, particularly in Vietnam," says Dr. James Z. Zhang. Kettering has established agreements with
multiple units
in the Asian region, including those in China, Korea, and Vietnam."
Dr. Do Huu Nguyen Loc explained a description of the Vietnamese education system in order to express his concern for Kettering University's direction. Simultaneously, interaction on collaboration potential with UEF and system universities. In which,
2+2 international bachelor's programs, 3+1+1 master's programs (After three years of study at UEF and one year at Kettering University, final year modules will be evaluated for Master's level study) and Economics industries.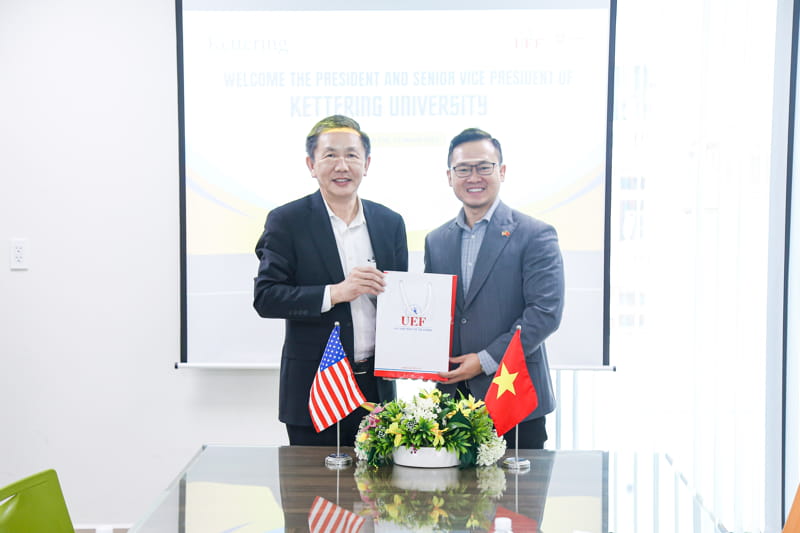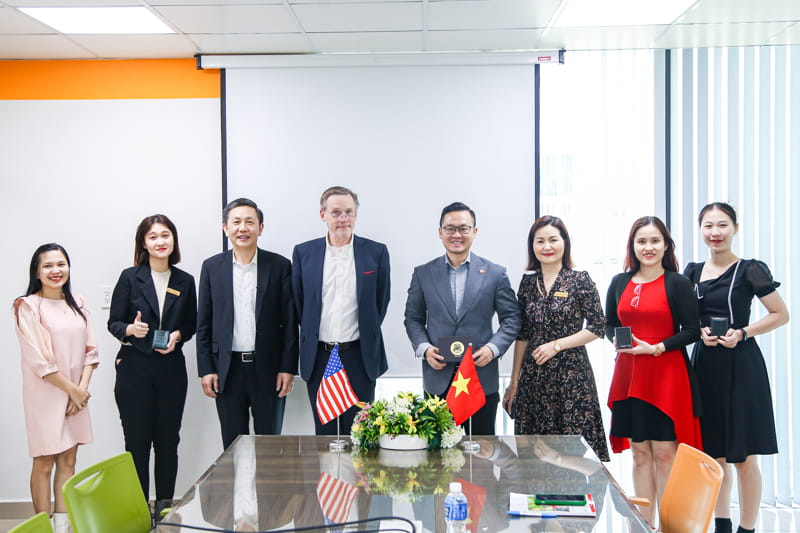 The discussion laid the premise for 2+2 international Bachelor's Program
Dr. James Z. Zhang responded to Mrs. Nguyen Thi Kim Loan's inquiry concerning internship opportunities and students' experiences at Kettering University, saying,
"The special aspect of Kettering is the alternating semesters of theory and practice, ensuring that students may develop their knowledge extensively."
Dr. Robert K. McMahan further stated that the good bond between the university and the enterprise is critical to adopting the above learning approach.
"Kettering University is dedicated to providing an adaptable student study program as well as good post-graduation job and graduate study opportunities",
Dr. Robert K. McMahan emphasized.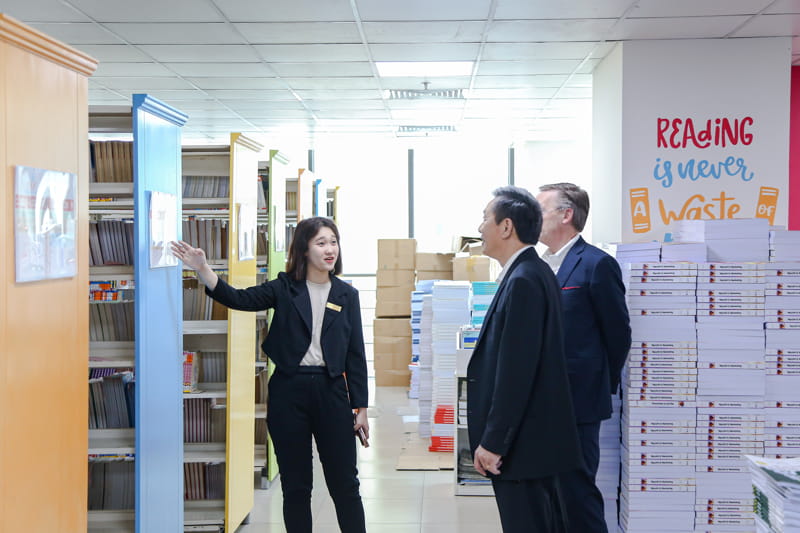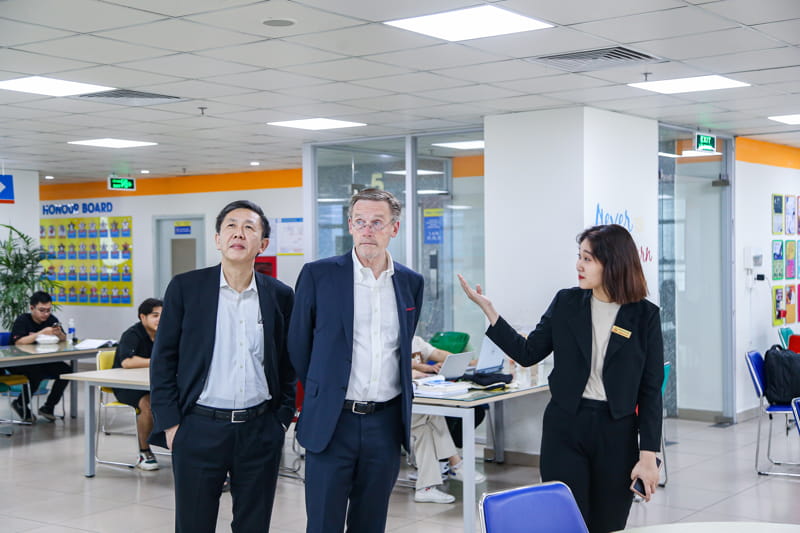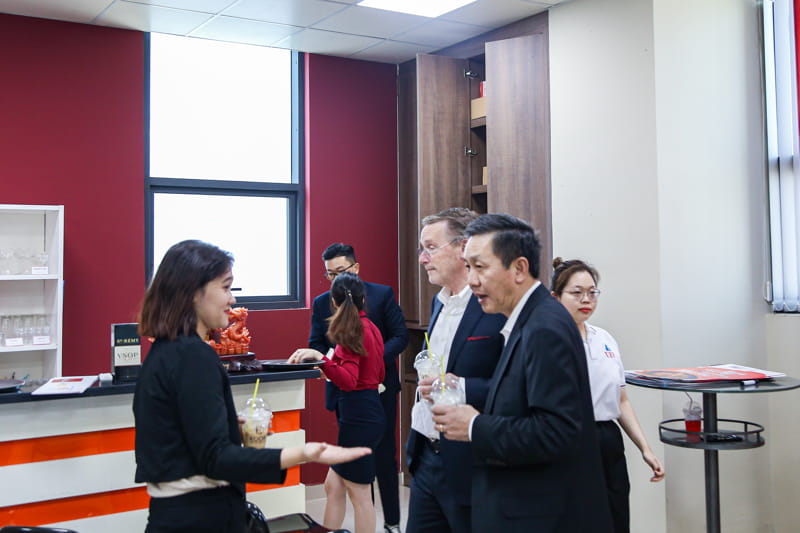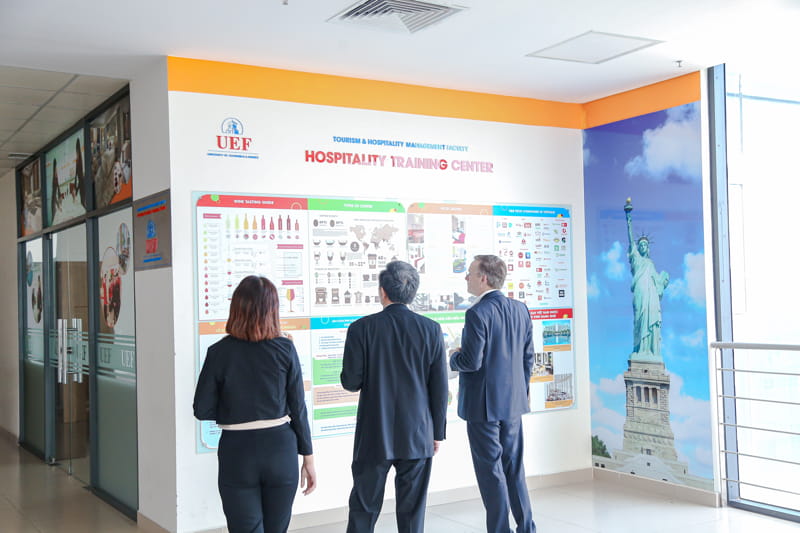 Kettering University's executives visited by UEF learning facilities
The discussion provided the foundation for future collaboration in the development of 2+2 international bachelor programs, and 3+1+1 master programs, with a focus on business administration and exchangeable industries Kettering University and UEF students and faculty.
UEF is continually extending learning opportunities through working sessions with international partnerships
, offering UEF students with several valuable experiences, improving knowledge, fostering integration, and assuring
job opportunities for UEFers in
the
context of globalization.
Phuong Anh
Photos: Tuan Anh